Last night was on the subject of food interesting for me, as I like taking pictures of food abroad. One of our lady club members has done food photography for a number of years and gave us a briefing on what to do and look out for in food photography.
One of the tips was to try and be quick taking pictures of food, as it can lose it's freshness very quicky.
My past efforts of taking food always includes mine and the wife's dinner (whilst she patiently holds on to her knife and fork) she always received comments from me like, 'you can't eat it yet, as I don't have a good picture lol.'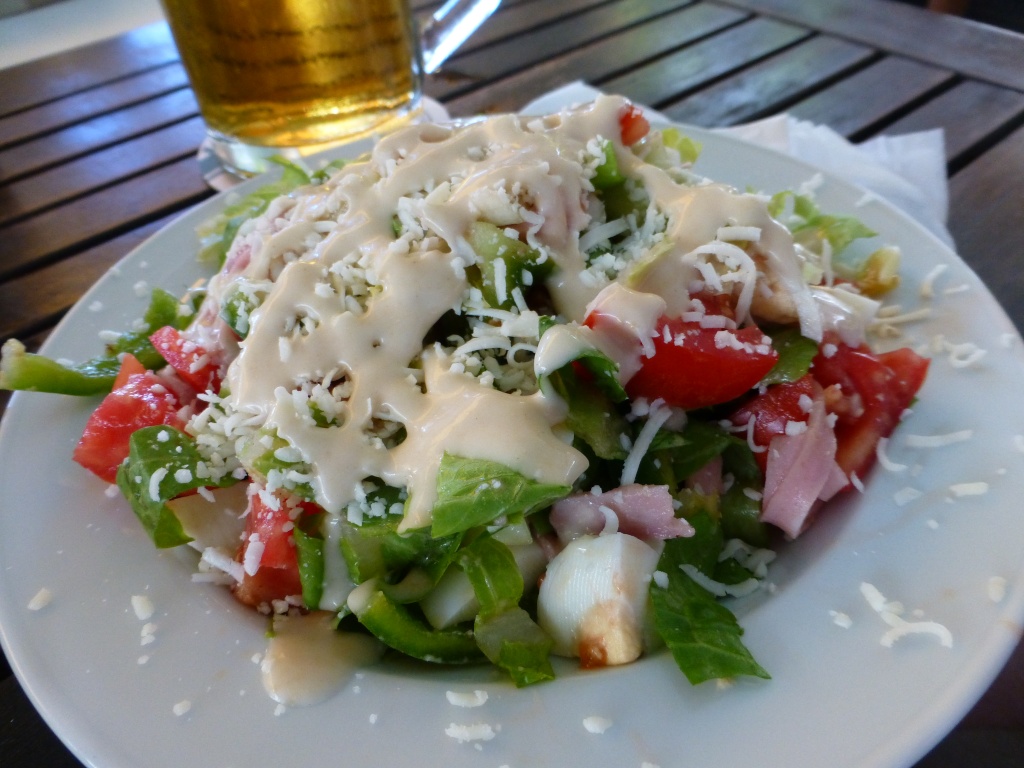 We were told, try not to use flash which can spoil the look of the food but that for me that would be under proper lighting, as my camera presents me with a dull picture under poor lighting. Some food looks better taken from above but things like burgers look better taken from the sides.
So i am getting somethings right, even if the bun is not all in the picture lol and I'll have to get my wife to move her beer away from her lunch.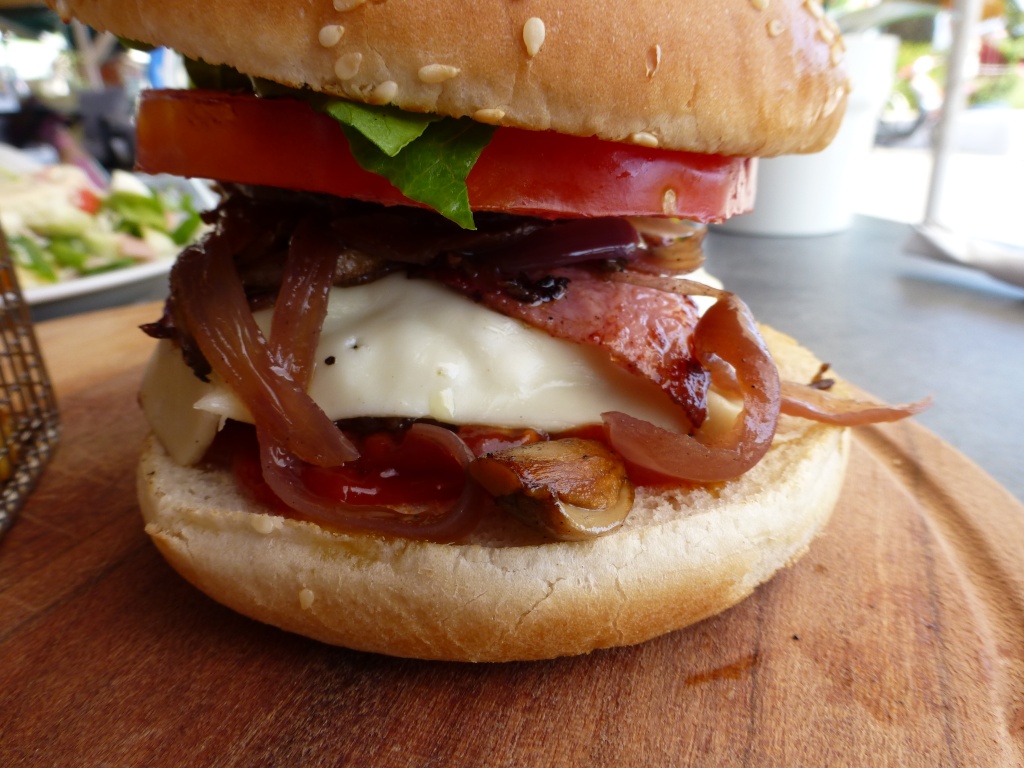 Always make sure there is nothing else distracting on the table (I'm so guilty of that but the restaurant never gives me a big enough table lol).
Finally avoid things like sauces that don't come out well but pick bright colourful foods, sometimes a crumb or two on the table enhances the picture but that usually happens after I have started my meal.
So on that note, various tables were set up displaying food some with lighting and others not and it was then experimenting with the camera and talking with others to try and get the best pictures.
We were shown how just putting black or white cards to the sides alters the light against the fruit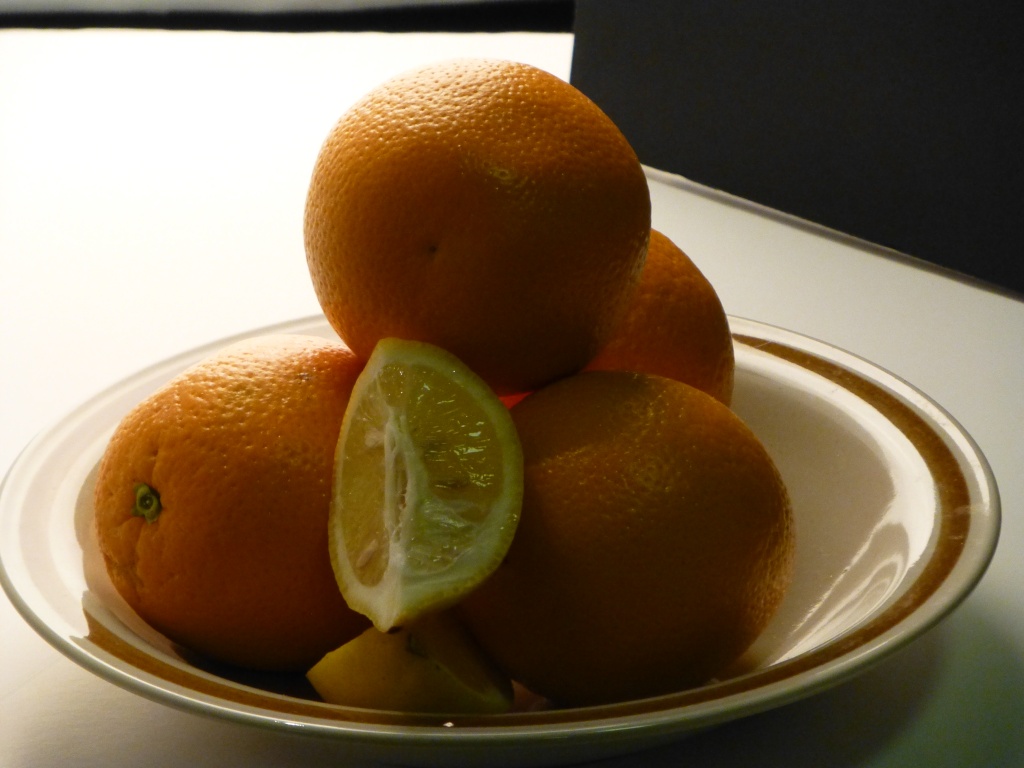 on this one the texture of the fruit comes out more
another tip was not to have a bowl of the same colour as the food but I think we got away with it with the orange ring, a member kindly let me borrow his little tripod to take this, I must get one of those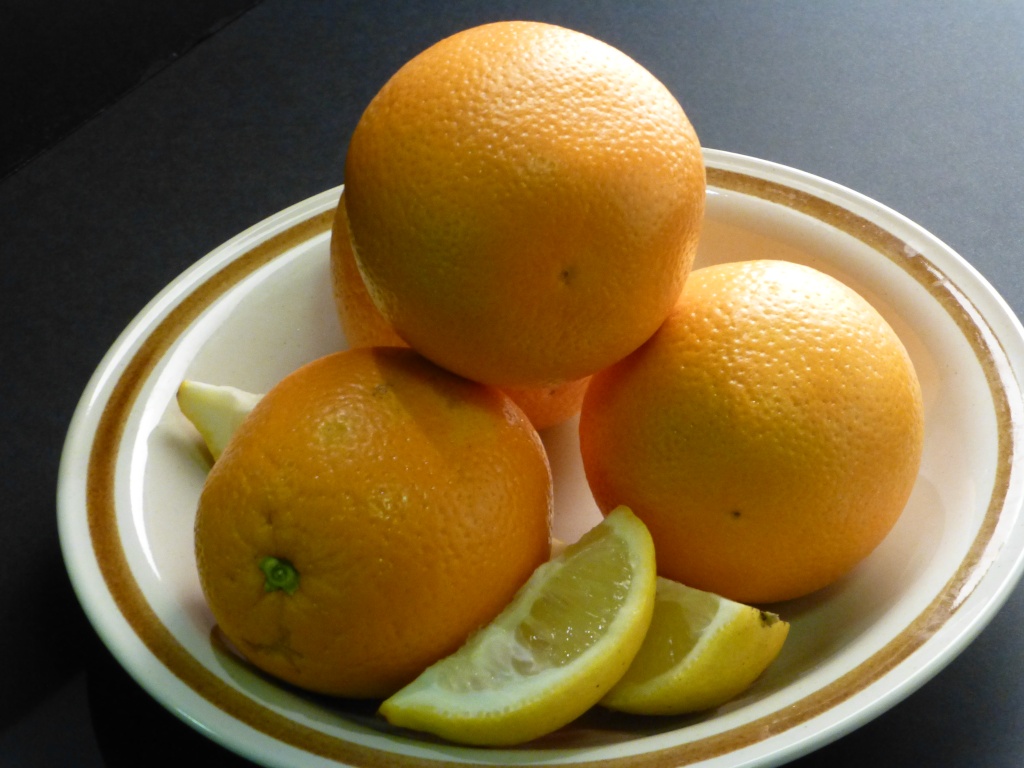 On this bunch of fruit, one can see the flash wasn't going to work, it produced a sort of white streak at the back where the black card twisted upwards and my camera didn't seem to have enough light without using flash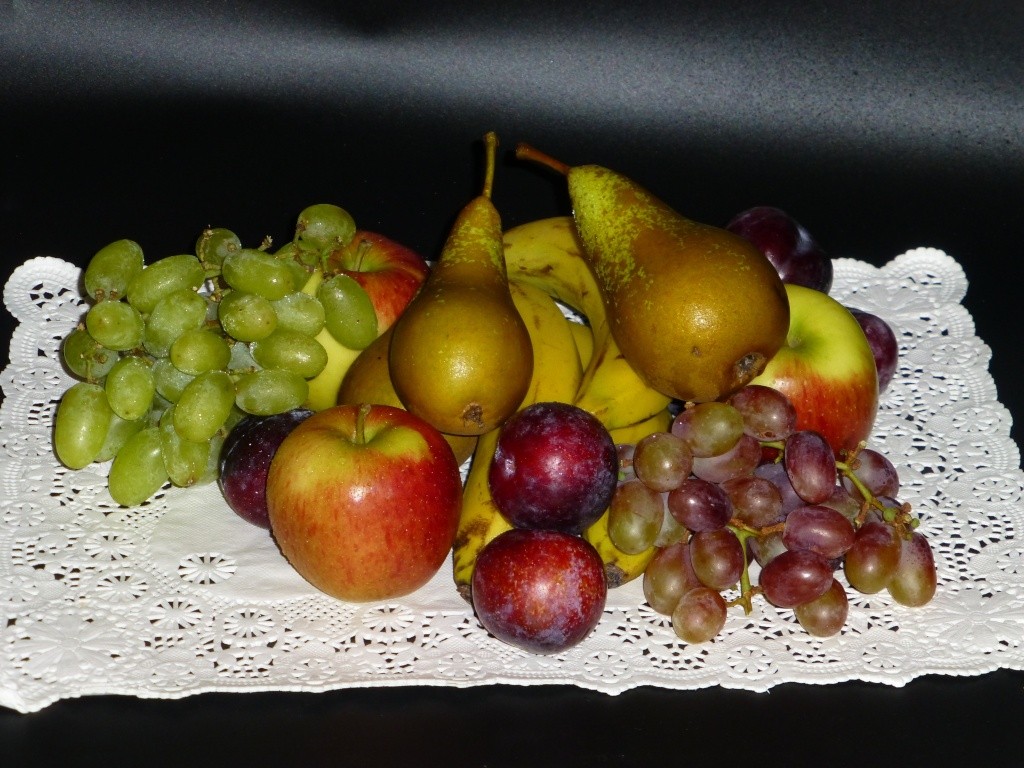 but having time, (as suggested by the lady) you can walk around and get the better shots from a different angles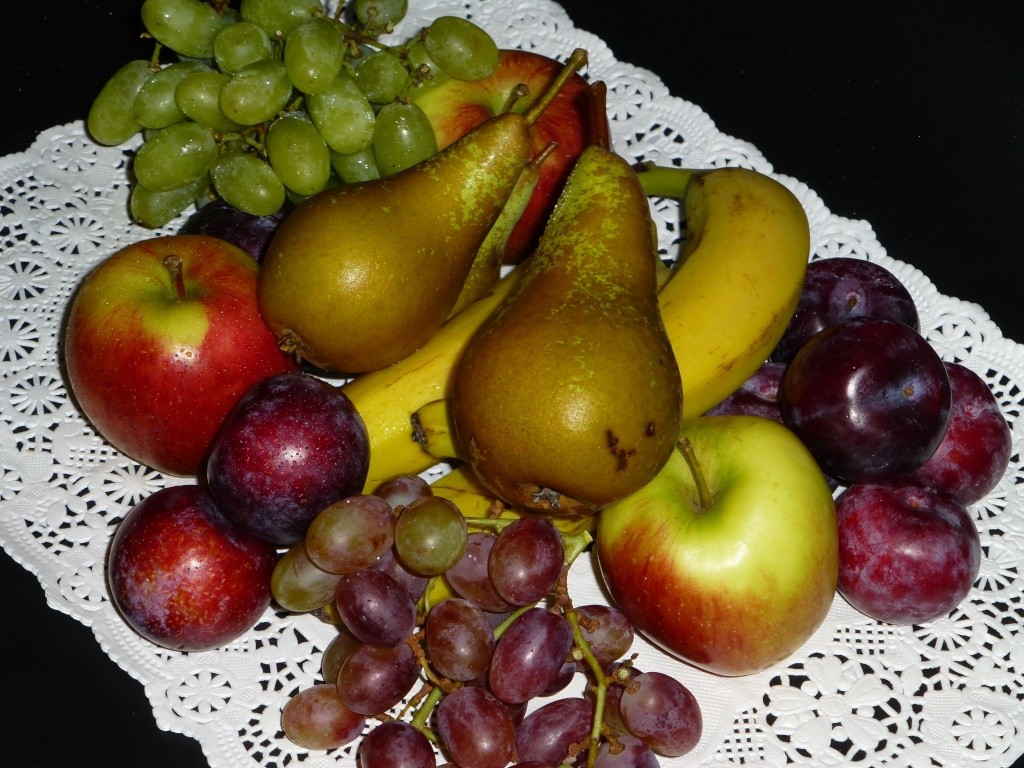 the white matting was later removed and with the addition of a black card placed over the background, my camera manage this one but still im proned to a little camera shake but did looked good in my display lol
Coffee and tea was had whilst still wandering around looking at all angles lol
There was a nice little Downton Abbey tea table , set up for pictures lol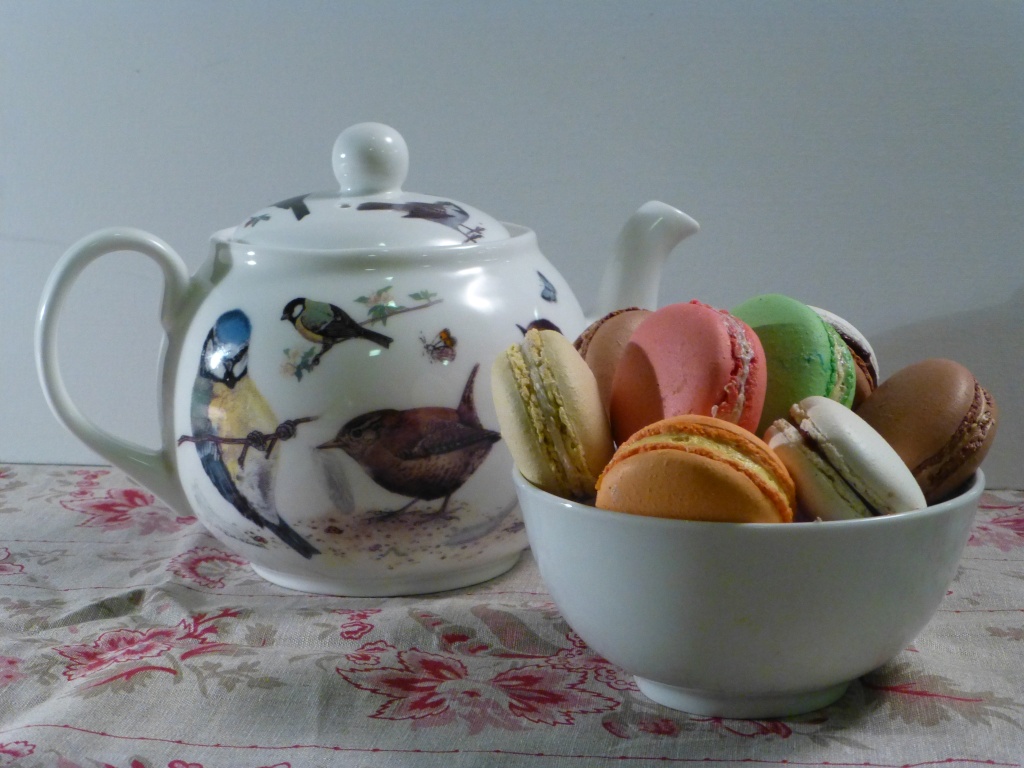 I thought I got a real good one of the biscuits in my camera display but I must have got too excited and blurred the picture lol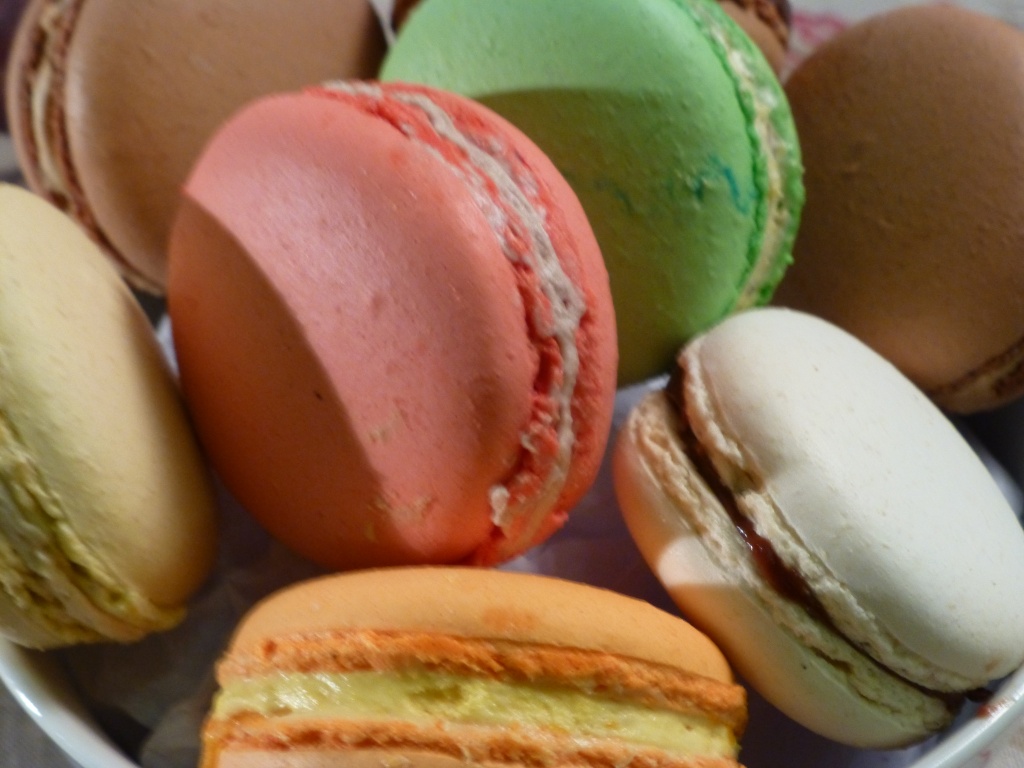 however, I did get a better one in focus but I guess a judge would say that table cloth maybe distracting, see, I am beginning to think like a judge now and would have to crop it lol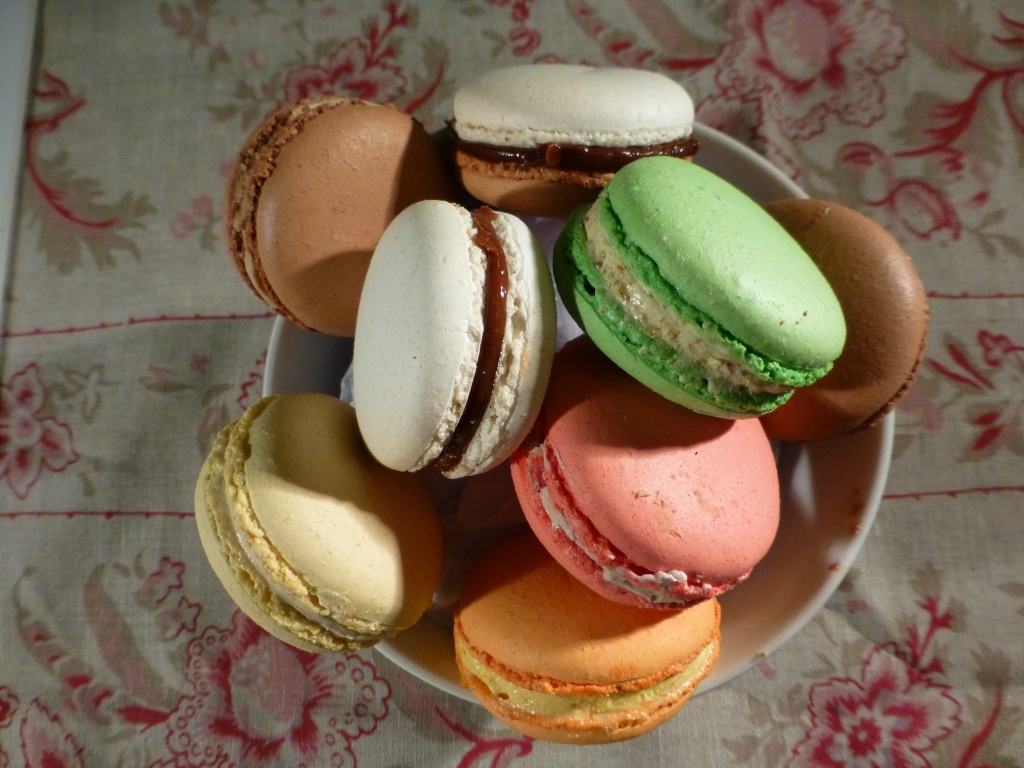 again, after taking this I spotted the white distraction at the top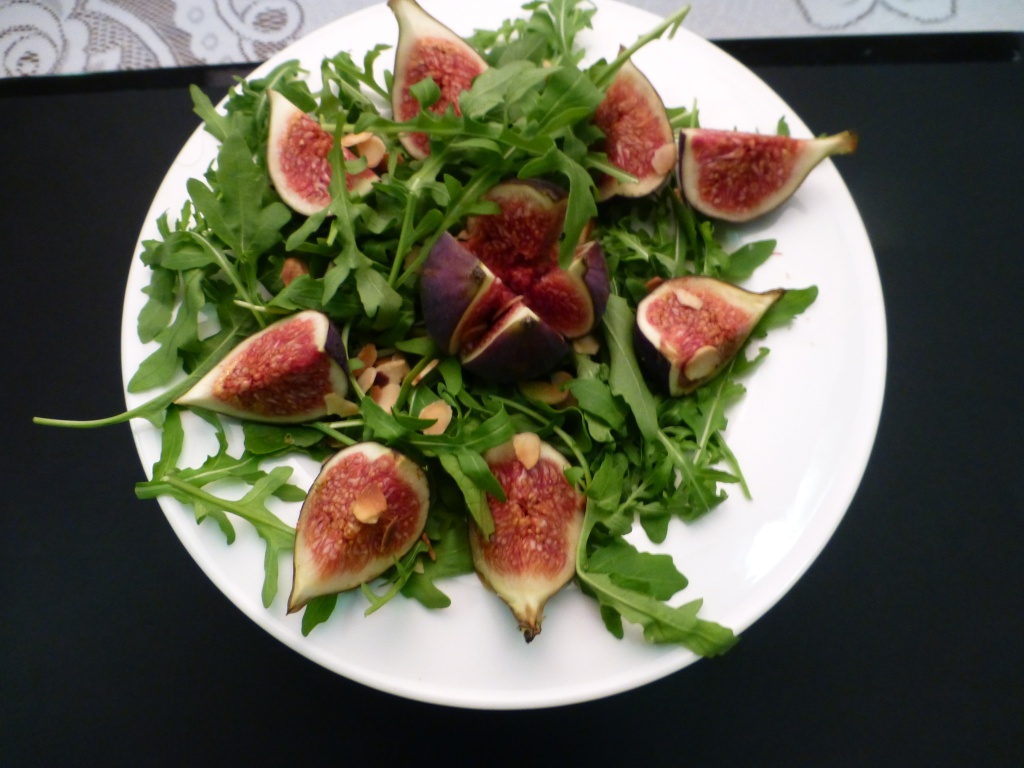 so I moved the plate but didn't spot the little label at the bottom left lol, so that would have to be cropped out, along with the top left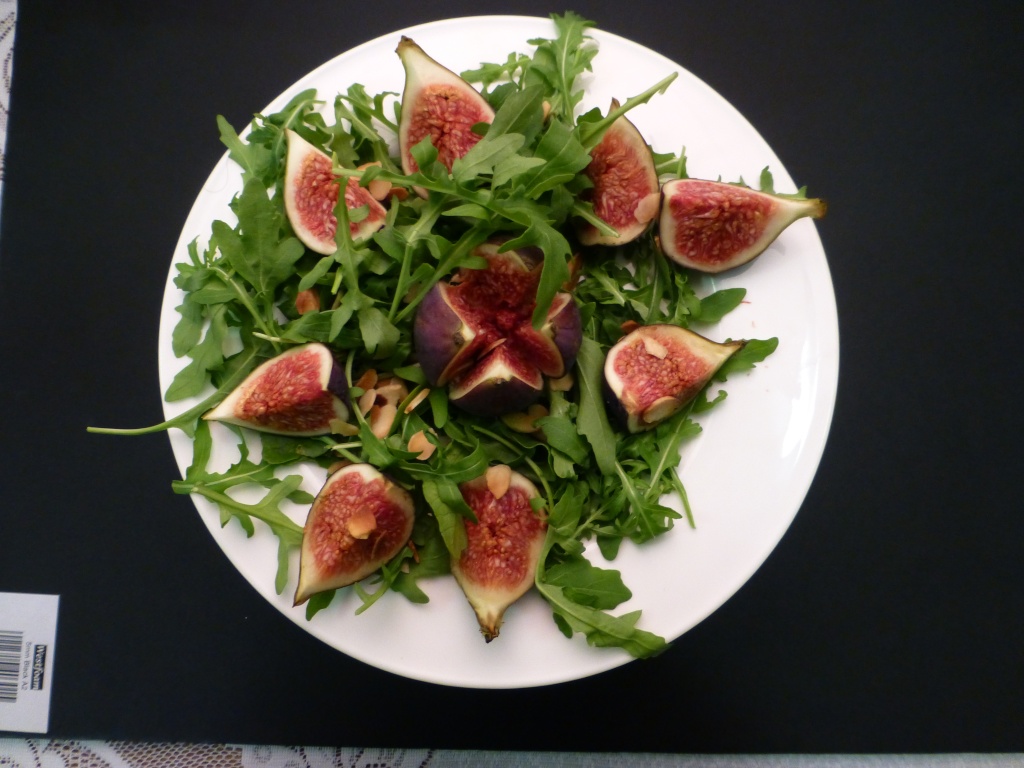 It was coming to the end of the evening and that rocket was beginning to look a little limp lol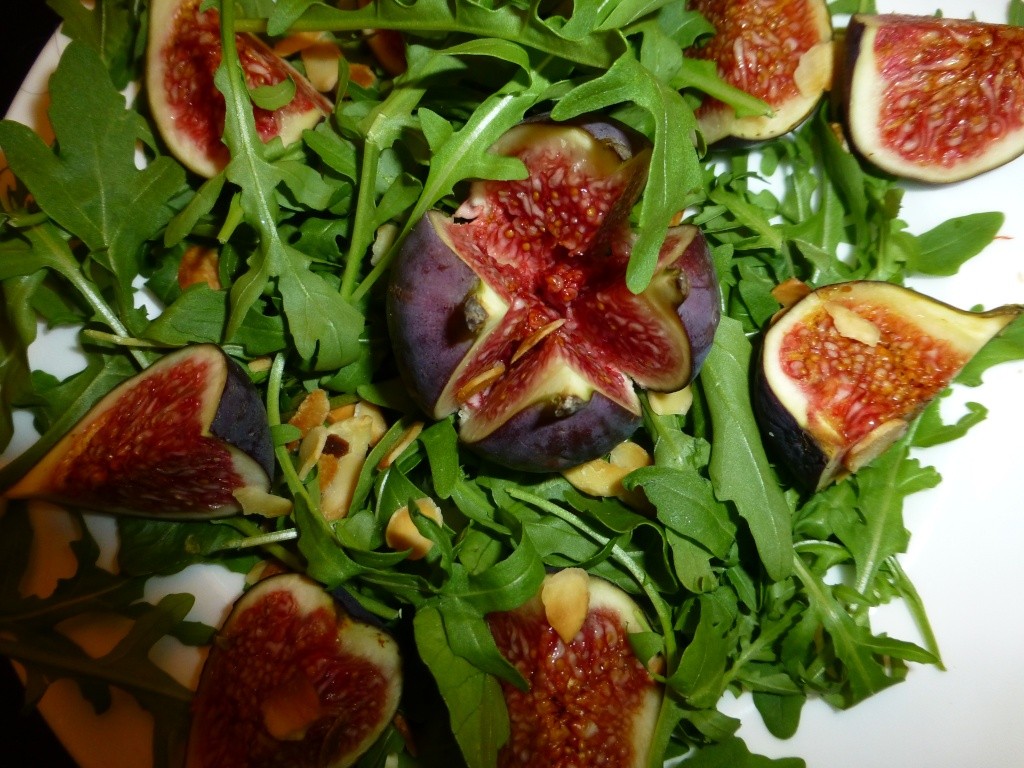 I had a few successes and lots of failures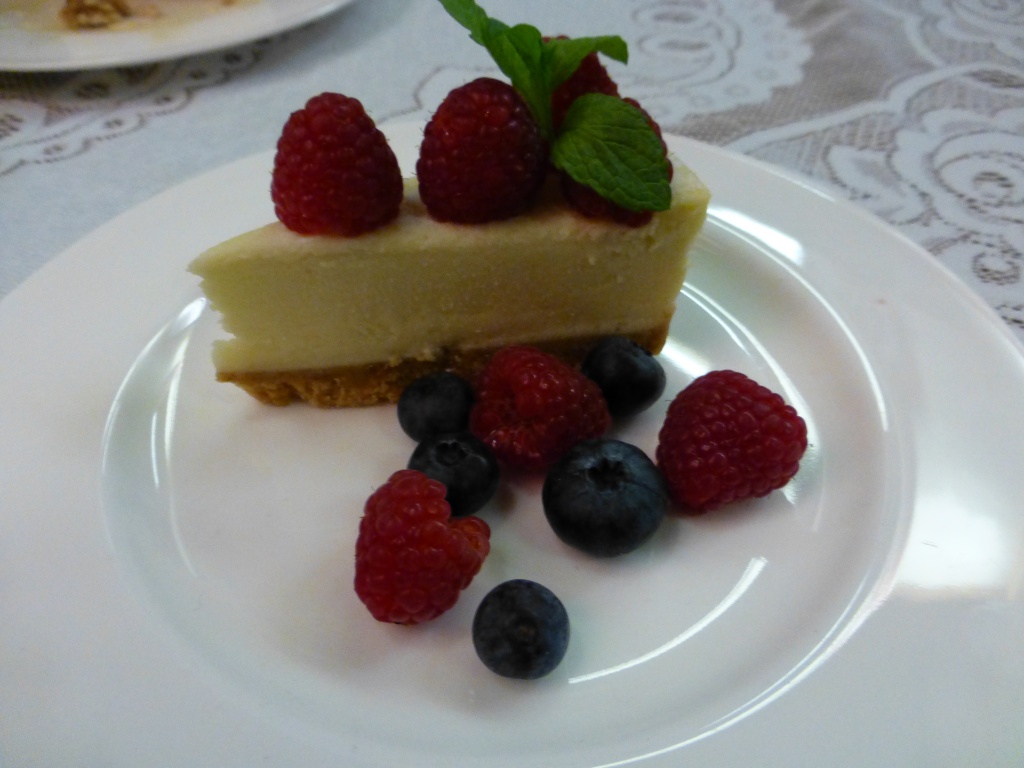 but a nice social evening and some of the things do sink in