Puerto Rico has been built down the sides of two valleys which lead down to the sea. The valley down to the main Puerto Rico beach has the most accommodation behind it.
Accommodation in this area can be hundreds of feet up the hillside and some tourists can have up to 180 steps to climb each evening. The main restaurants and shops lay in the bottom of this valley and is regarded as the main entertainment centre for the area and various reports that we have read state they can hear Elvis Presley impersonator's echoing up the valley till 4 am in the morning.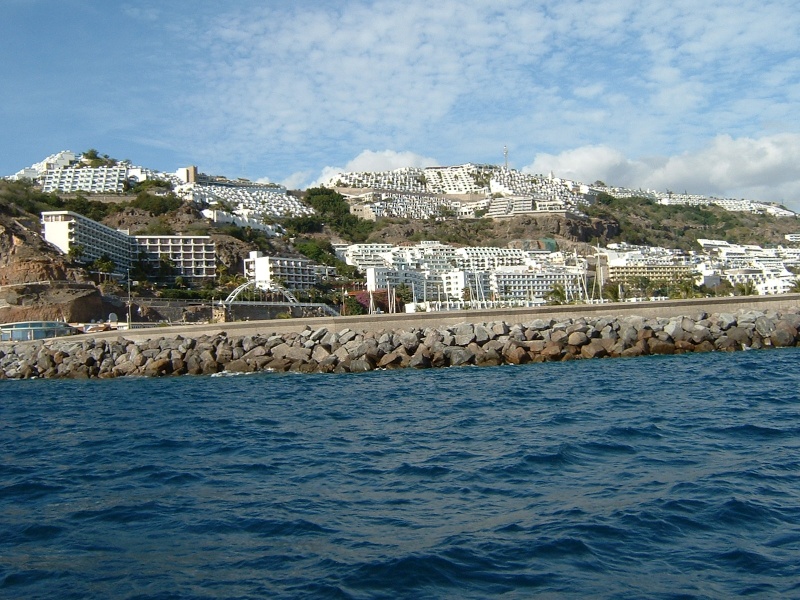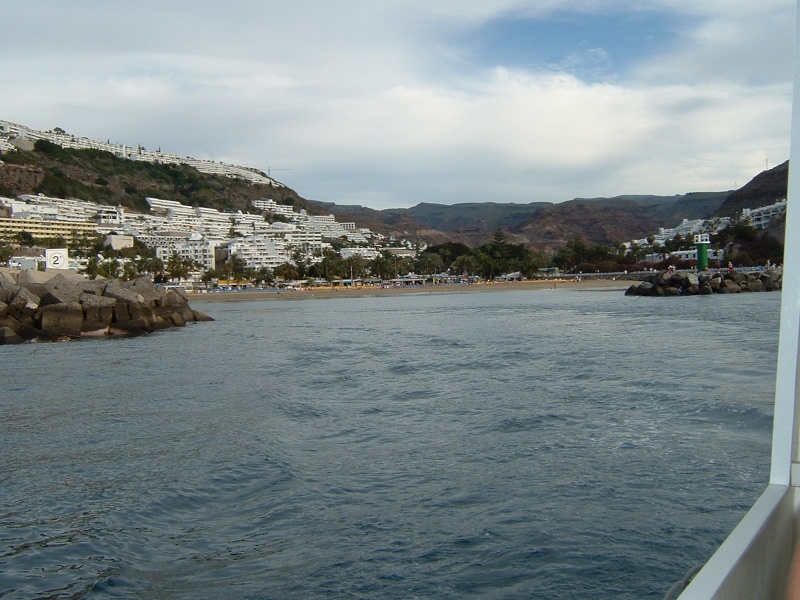 Fortunately, wise Mrs Db booked us into the Gloria Palace in 2005 which straddles the two valleys at the bottom, well away from any entertainment centre. The hotel was massive if you were unlucky one would need 3 lifts to reach the beach walkway but great views from the rooms. The front entrance to the beach is not user friendly as a busy road divides the hotel from the beach walkway so using the lifts were essential.

We stayed on bed and breakfast basis; the breakfast was help yourself and was excellent. I understand now you can only get half board at this hotel. To get to the Puerto Rica beach was 5mins, Amadoreus Beach 10mins and to the entertainment centre was approx 15 mins
The second valley and its beach, which is accessed by a walkway, was not so populated but was under heavy construction from a massive hotel complex, which I am sure is now well complete.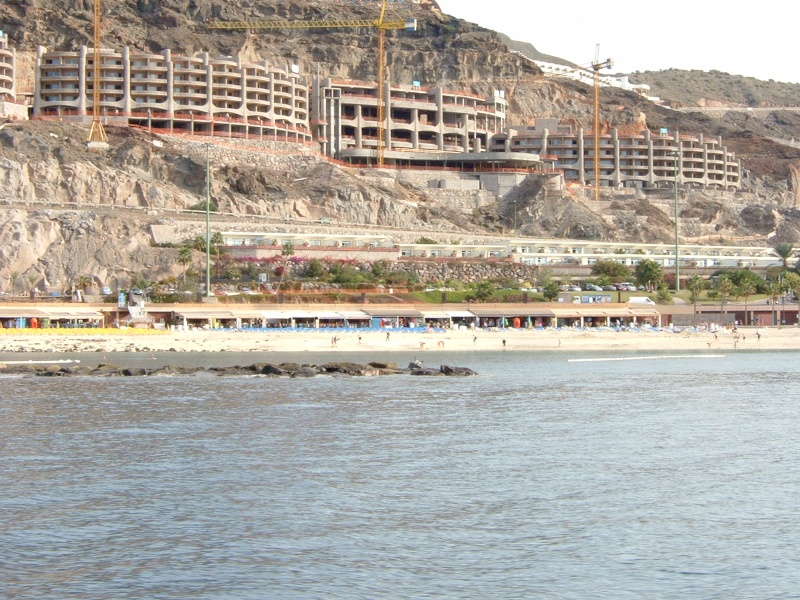 The beach there is called Amadoreus is manmade with crushed white coral and looked very attractive. A number of restaurants were positioned at the end of this beach and did good trade during the day but come evening most of the trade seemed to head for the main centre.
Food in the resort was reasonable and one of the restaurants on Puerto Rica beach offered t-bone steaks for 7 euro's but generally 10 euro's was the price.
We enjoyed the Italian restaurant in the centre called Pinocchio's and we had several meals there. There was another restaurant called Don Quixote around the harbour which was so good that the only way to get a table was to book it the day before.
Puerto Beach was also manmade with good sand and the chair beds were 2.5 euro's and a parasol 2 euro's. There were various boat trips available from the harbour.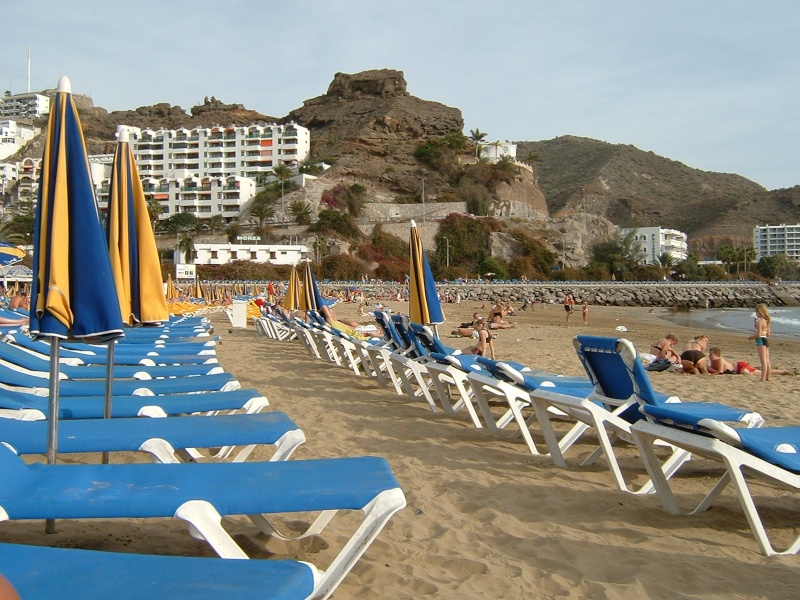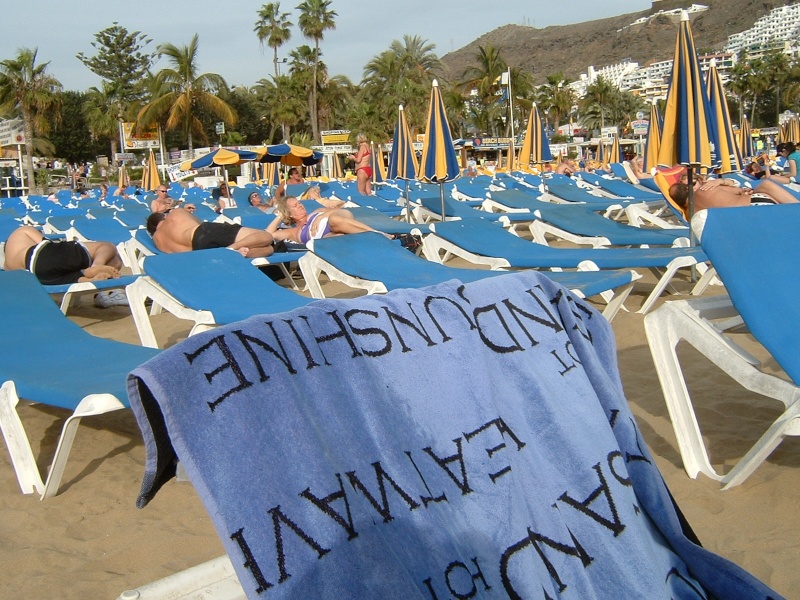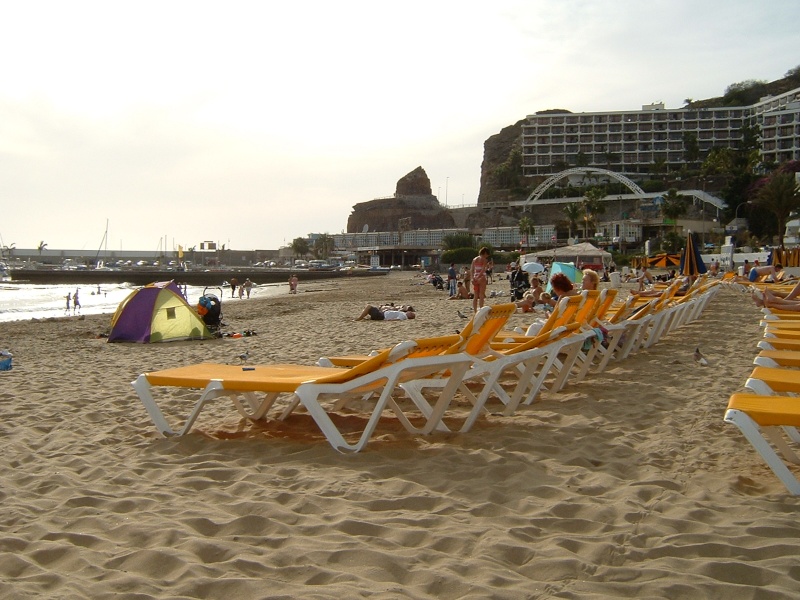 Summing up it is difficult to find a self catering apartment/ hotel without a strenuous walk up lots of steps and when you do find one, noise could be a problem. There is a RUI next to the Gloria Palace in an equally good position but that would be AI.
Pictures / prices mentioned were in 2005