Mogan
Mrs Db and I took a day trip to Mogan from Puerto Rico by boat. The water was a little choppy when we arrived and we were helped onto jetty. Mogan had a lovely harbour with restaurants around two sides. We sat down, had a coffee and watched the small fish darting around the small boats in the harbour.
Next to the harbour entrance one could explore a small village built in the Venetian style. The buildings were holiday apartments for hire. Sometimes a water channel would run under the apartments to authenticate the feel of Venice.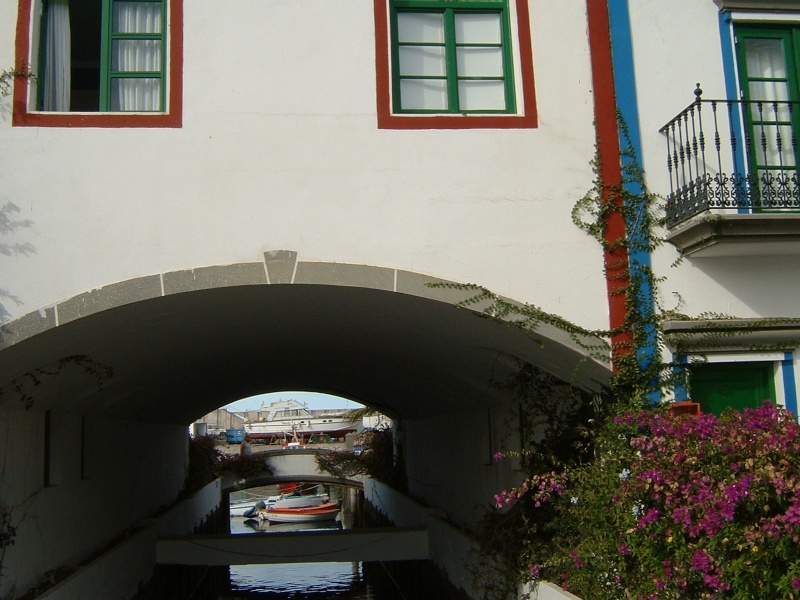 Walking down the streets in the village made you feel as if you were part of this small Italian community, various flowers hung from balcony windows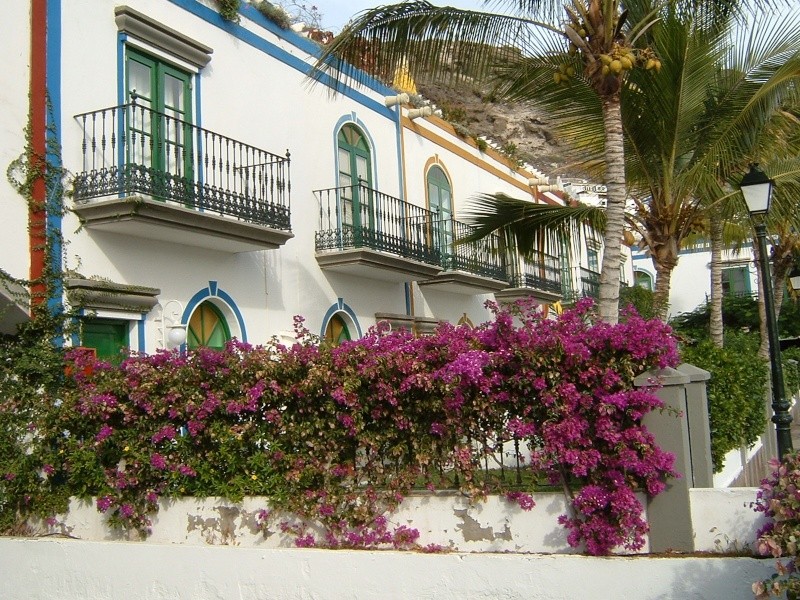 Further down the harbour there was a small white sandy beach with chair beds and parasols, with restaurants and apartments at the back of the beach. I am not sure whether this beach would be big enough to sustain a large holiday population in the future.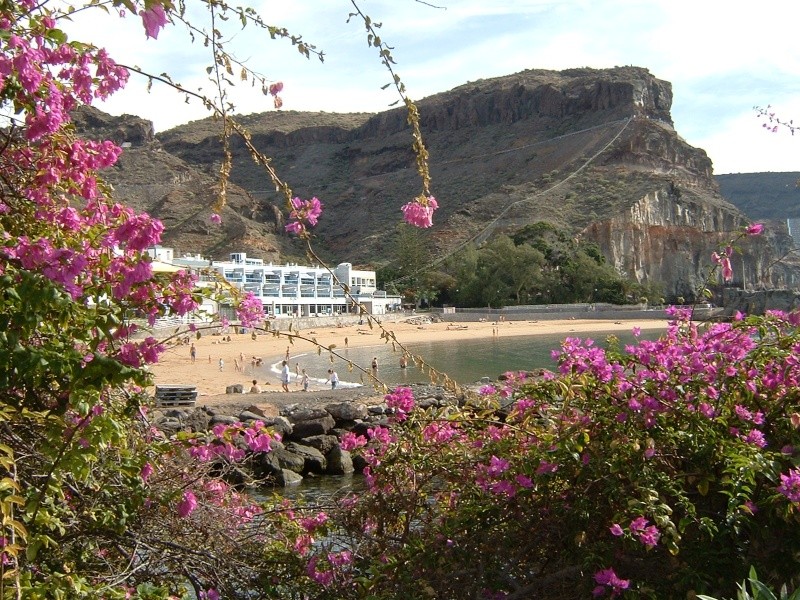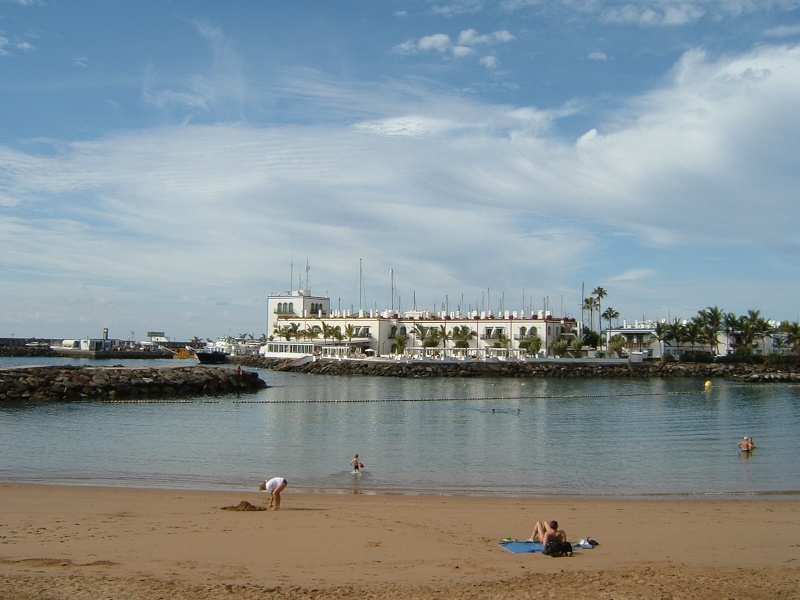 Walking into centre part of the resort it opened up into a very wide boulevard and led to the back of town where very modern hotels and complexes with large swimming pools had been built.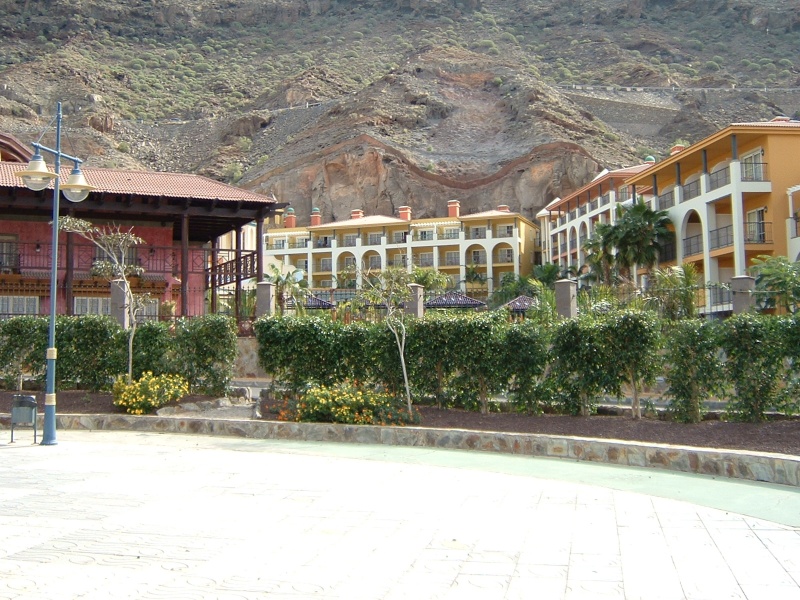 The original Mogan village was built into rocks and was at the back of the harbour.

After a long walk passing these new hotels we returned back to the harbour and had lunch in one of the taverns, the food was not expensive and the views were great.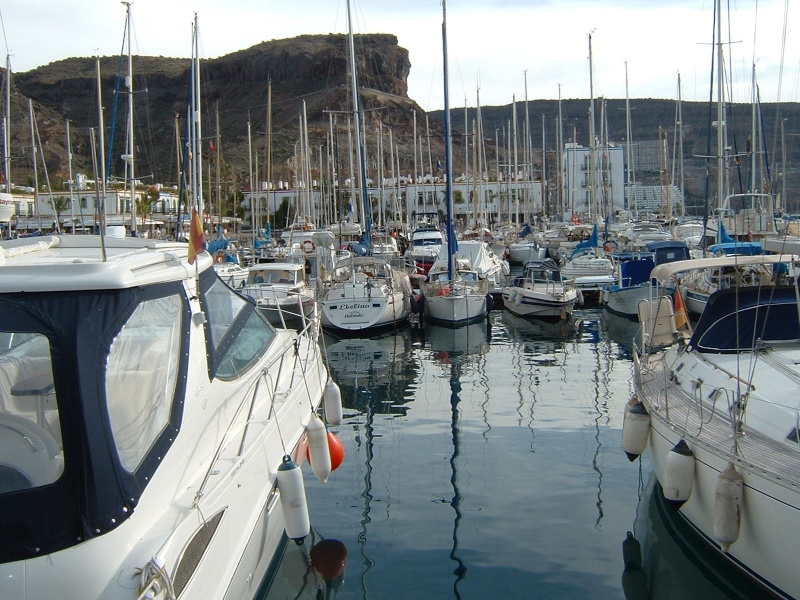 Summing up, it was a very nice, clean place and one day perhaps will go back again.