Sunday Day 8

I set off to the Pirate tower at just after 7am and there wasn't a cloud in the sky and what looked to be a plain sunrise. However on arrival I could see a large boat with arc lights on in the Papagayo area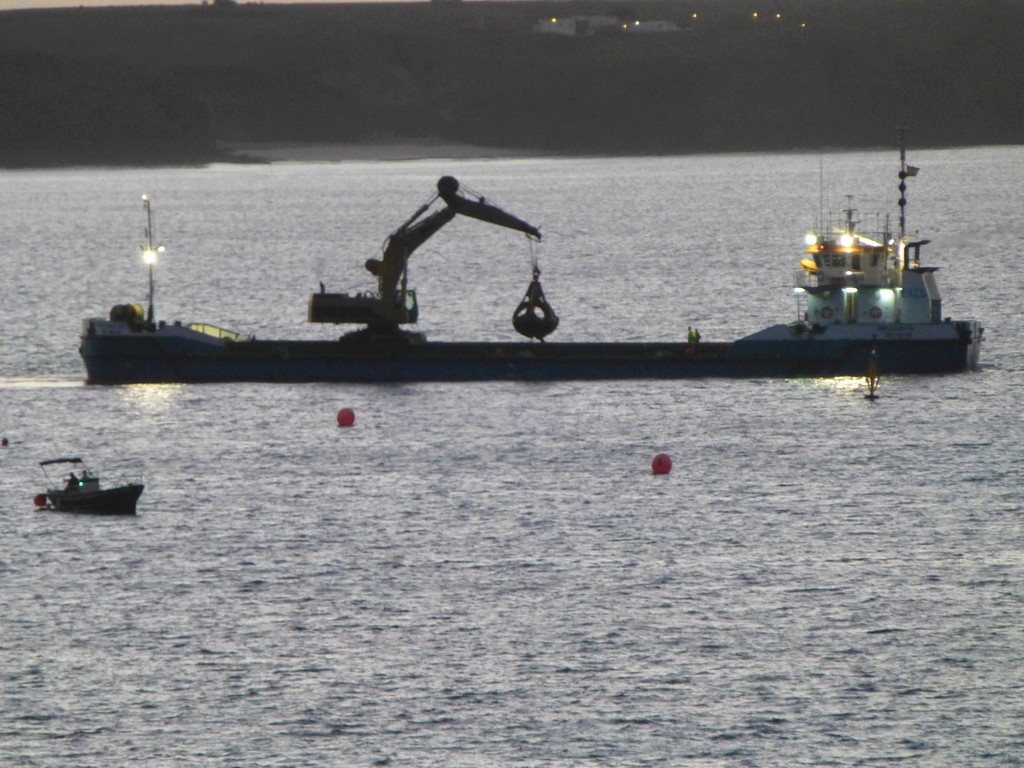 p1230761
So I couldn't let that go by with going down there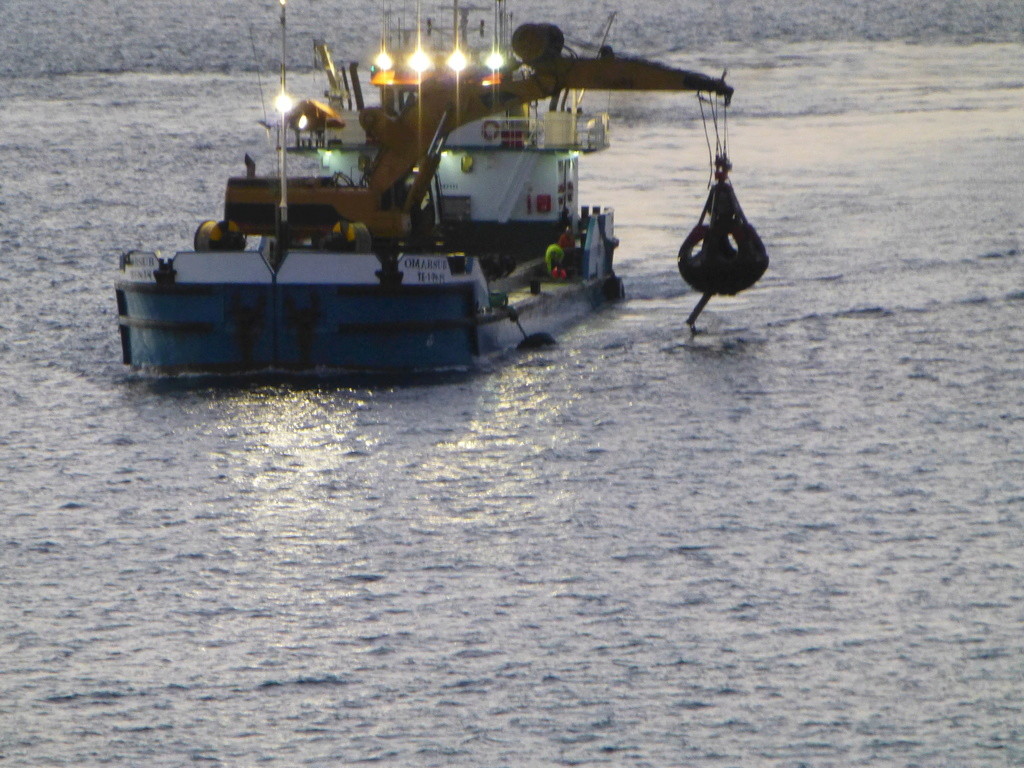 p1230766
The boat had a huge crane on board and I was trying to work out whether they were dropping statues over the side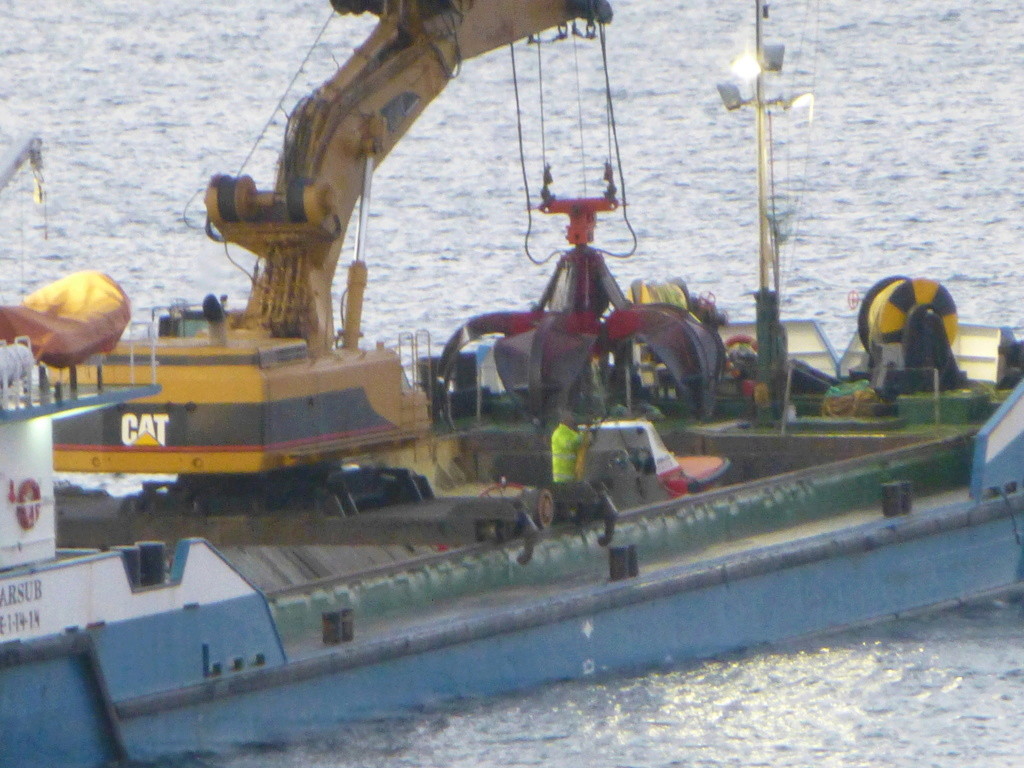 p1230770
but at this point in time it seem to be launching a small boat over the side before leaving and a pilot boat remained on site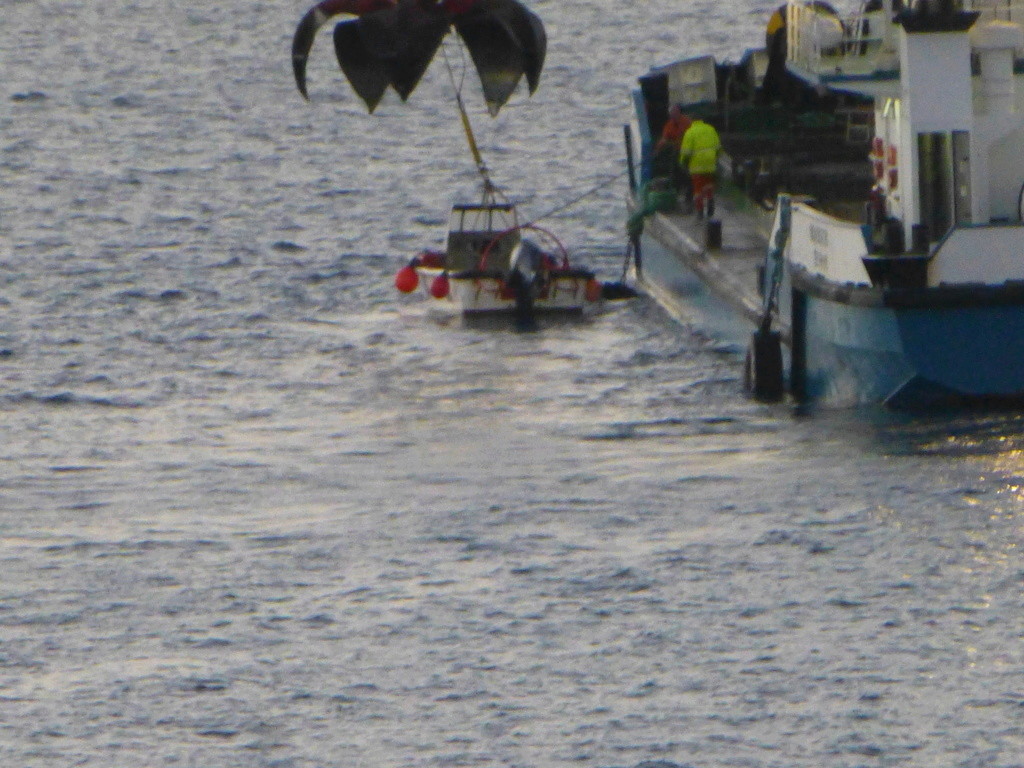 p1230772
So now in a different position and no clouds about, it was left to use my imagination of making the sunrise interesting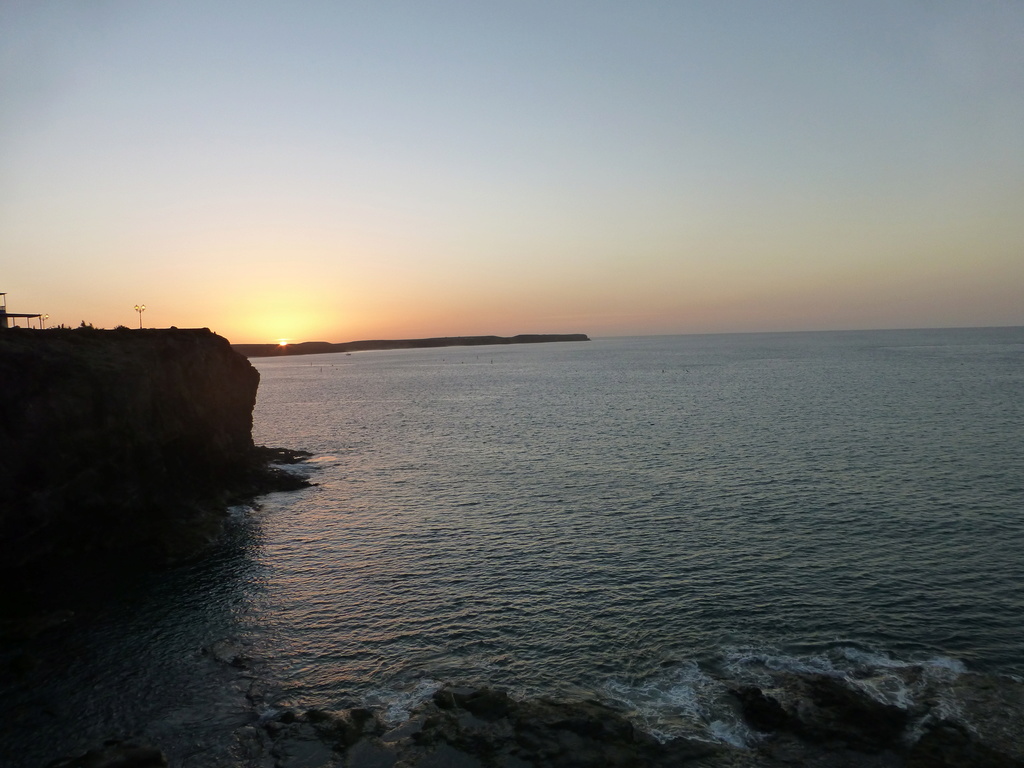 p1230779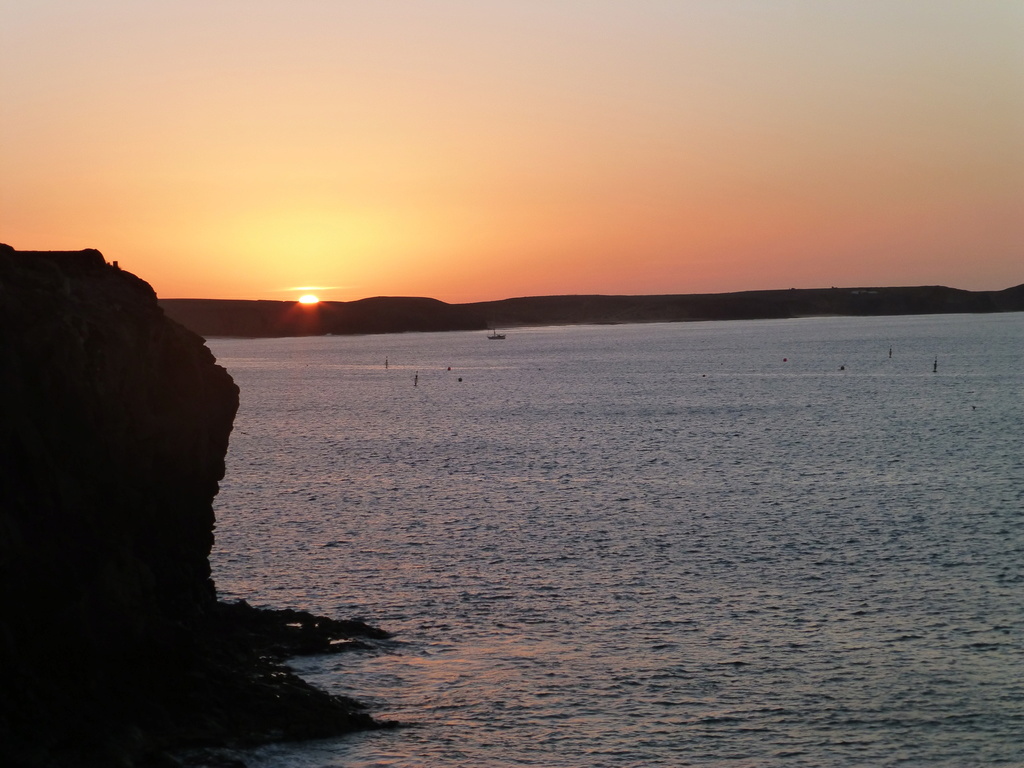 p1230780
This old lamp looked good to use for a contrast of modern lighting against the sun
p1230786
or perhaps using the palm trees for effect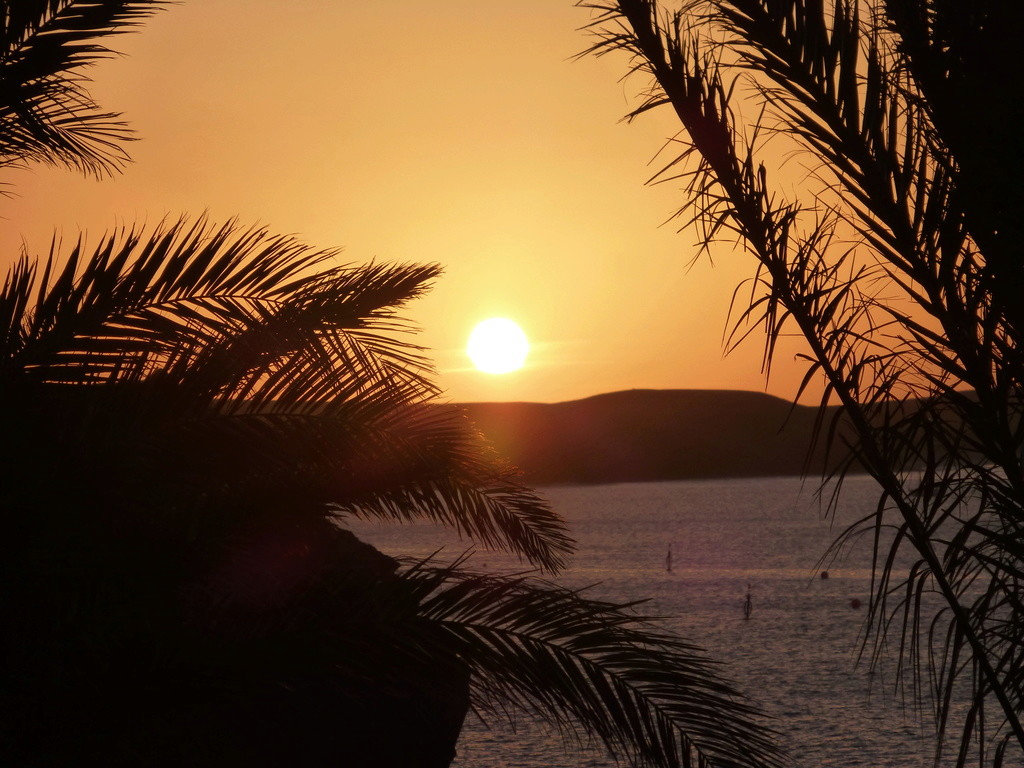 p1230791
but I now had a long walk back and the sun had got up high enough for me to line up the bell tower with the sun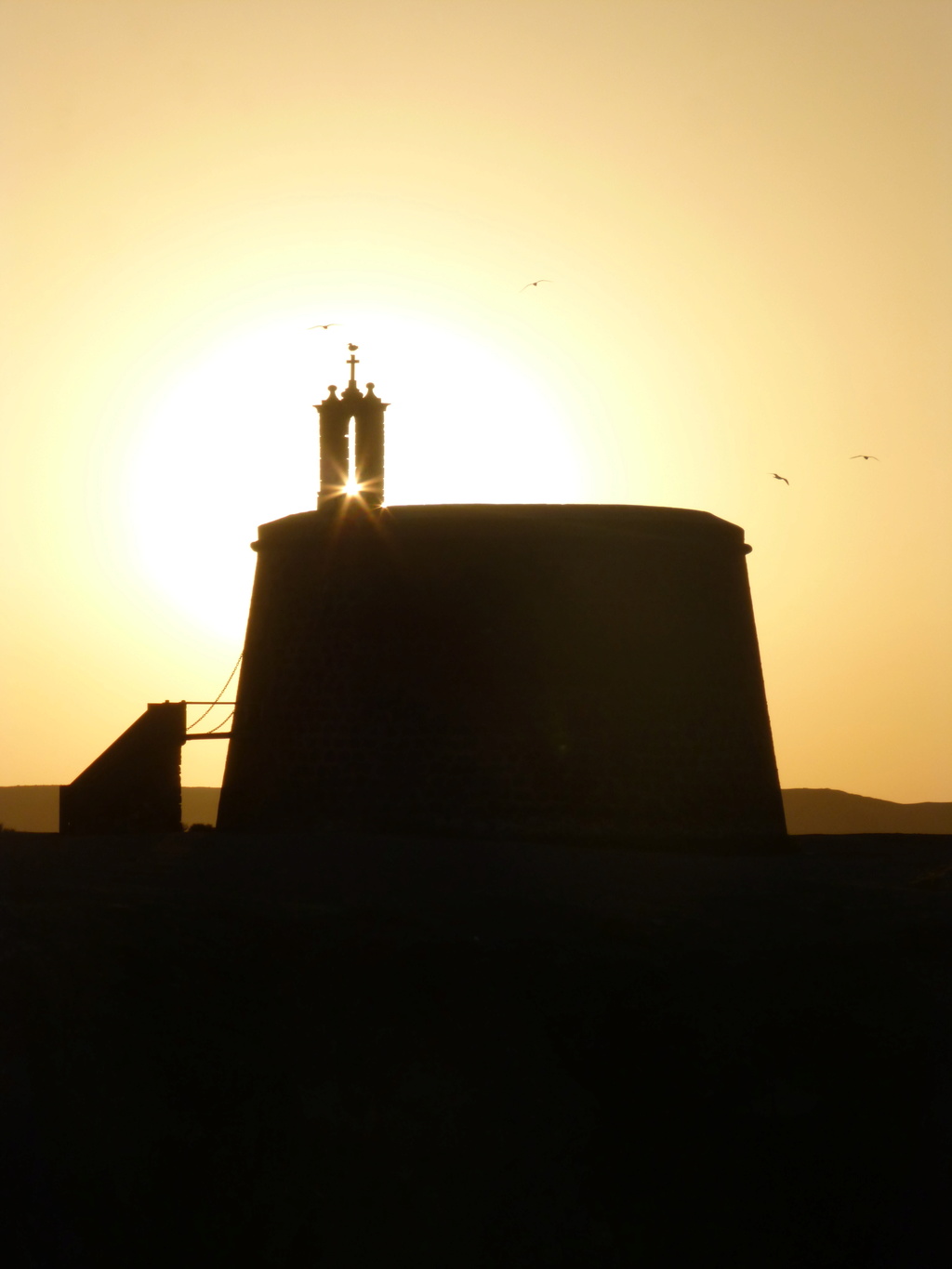 p1230799
once back at the marina my statue was still there
p1230804
and all the others so what was that all about this morning lol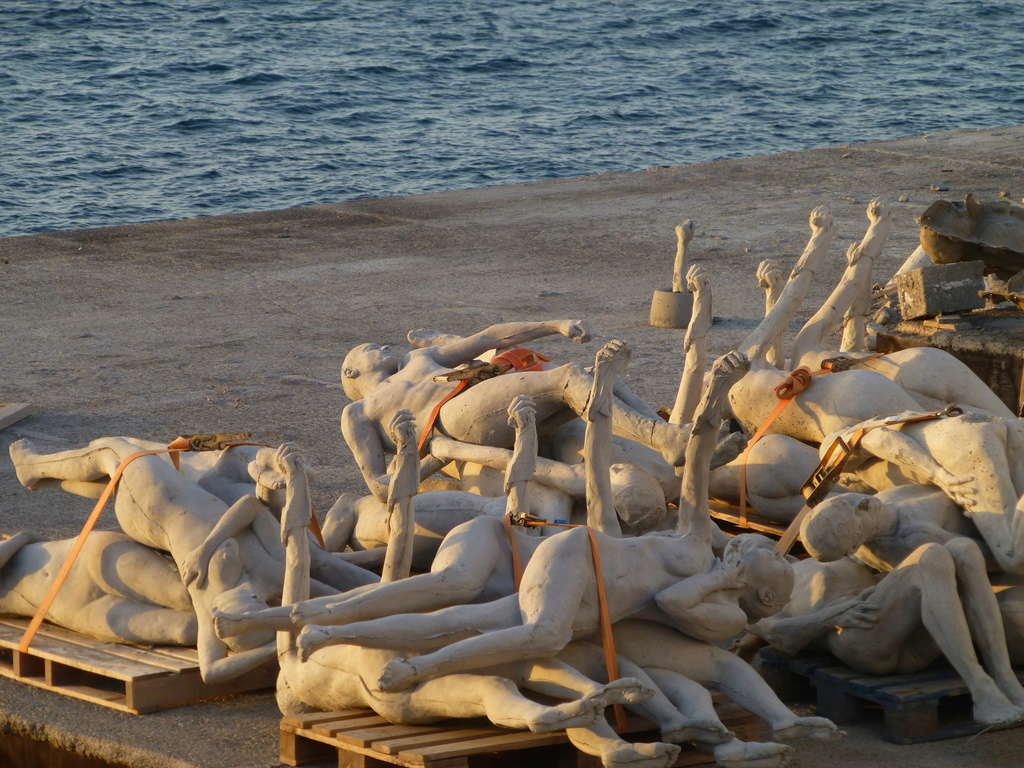 p1230806
another nice day
p1230809
and the ARMAS ferry has just come back from maintenance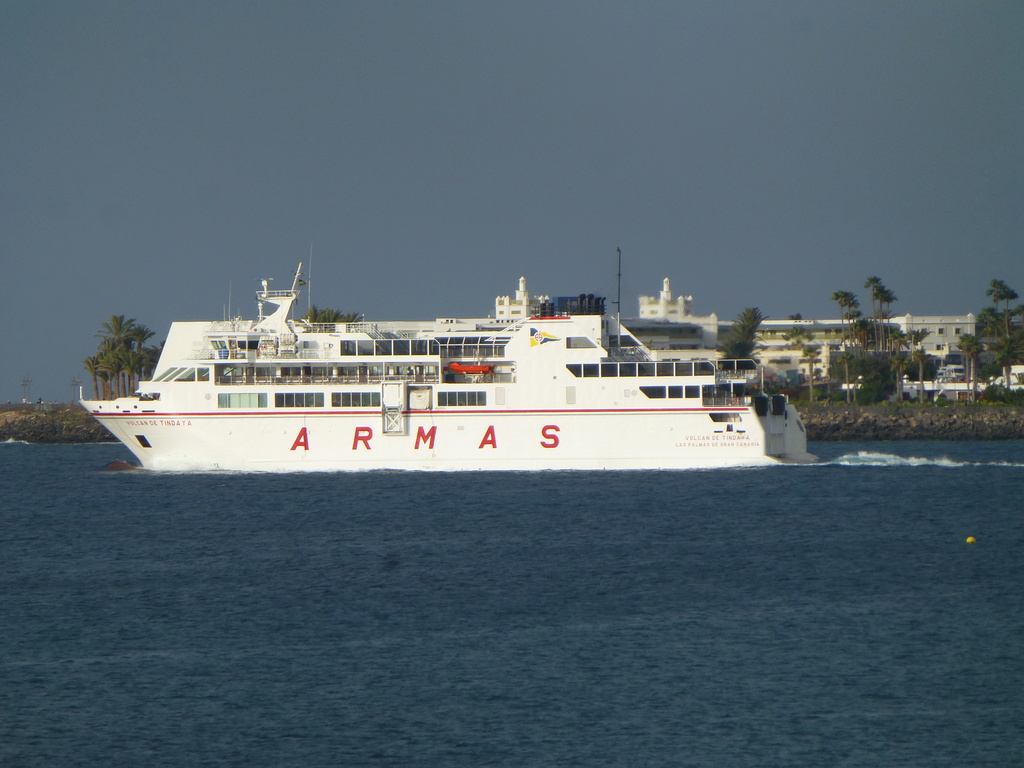 p1230814
The green flag was flying over the beach as all holiday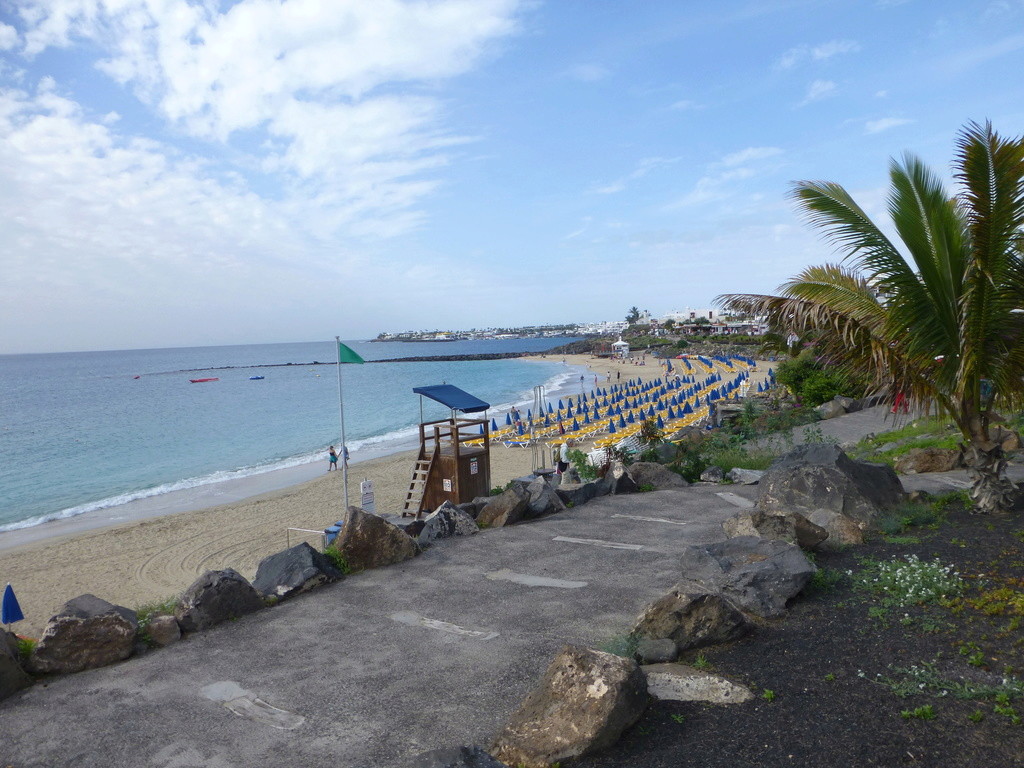 p1230817
and the rickshaw was doing a run. They have an electric motor on board to assist their pedalling
p1230819
for us it was around the swimming pool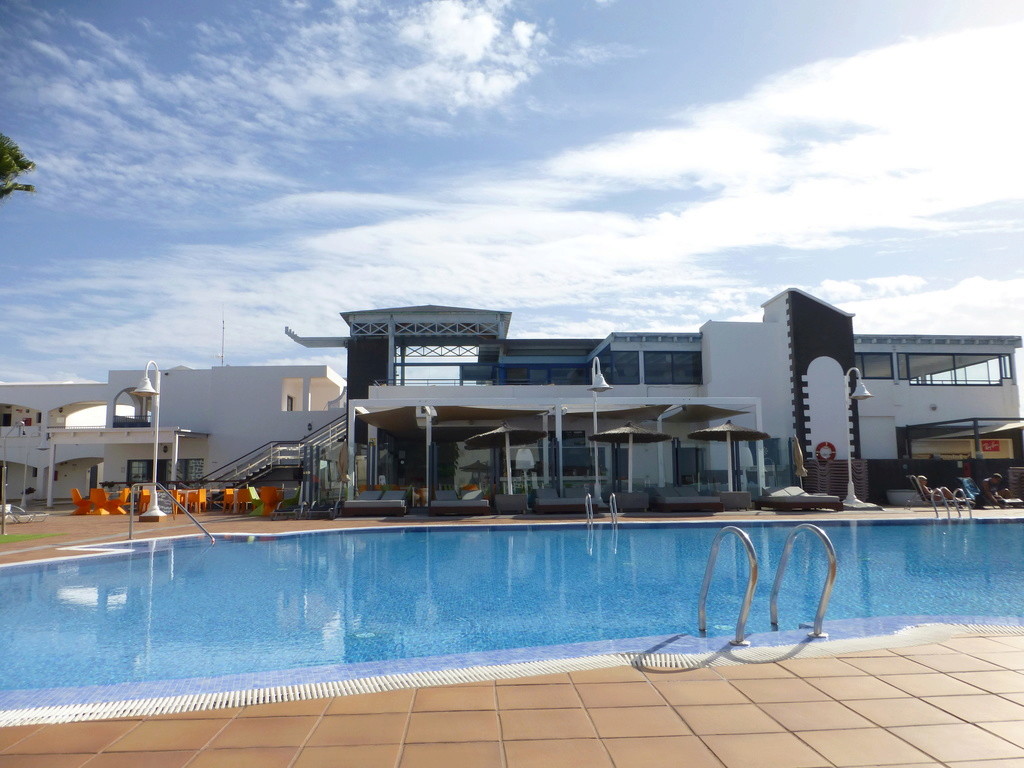 p1230820
but ended up playing a Scandinavian skittles game which I lost lol
p1230822
I was then tipped off that the boat I had seen this morning was at the end of the marina but by the time I got there it was gone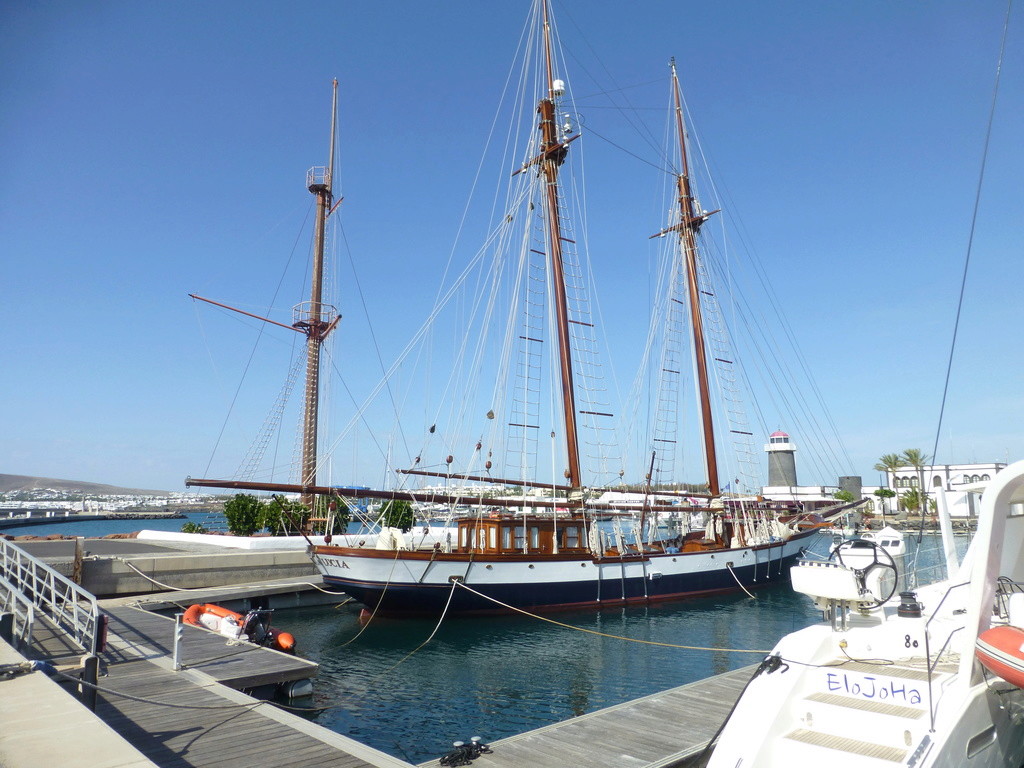 p1230826
Lunch was at Cafe del Puerto in the marina
the menu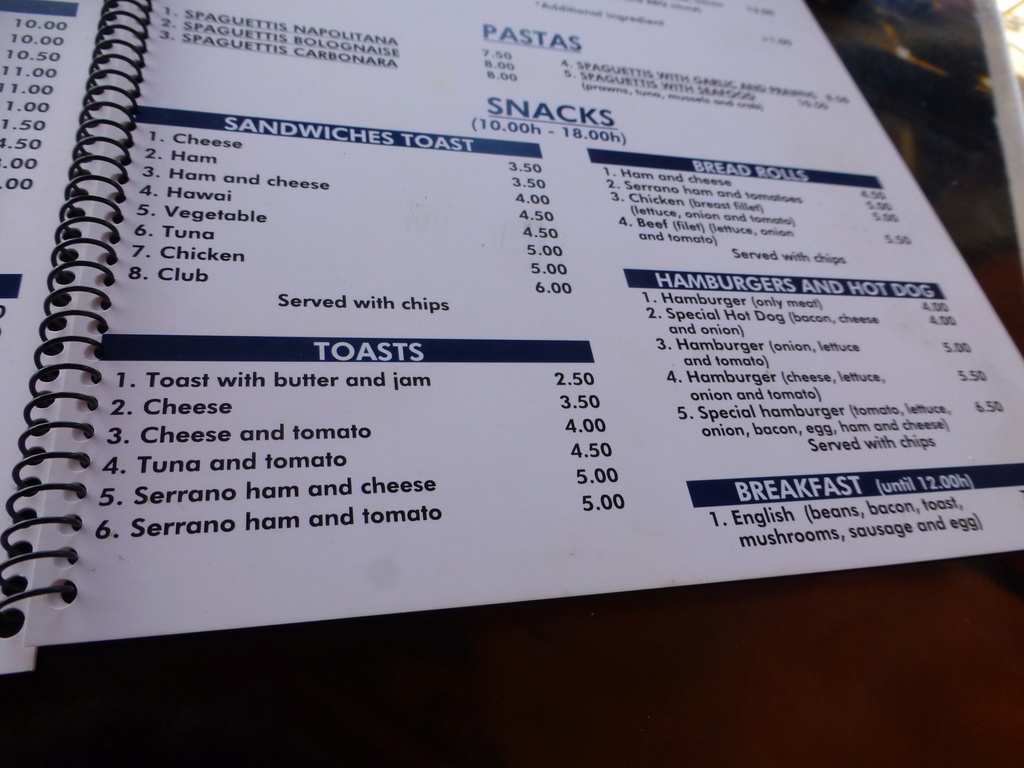 p1230833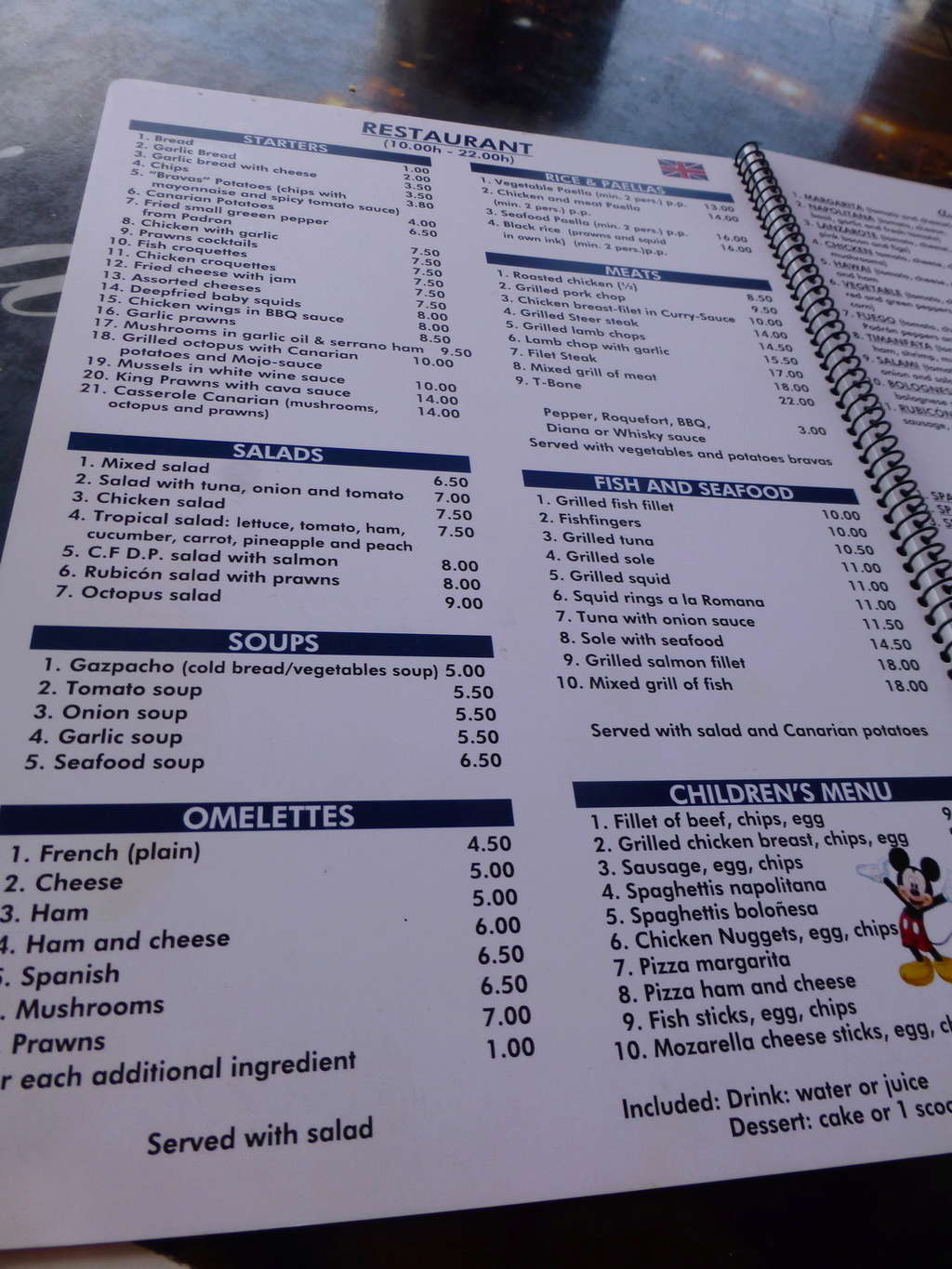 p1230834
which has a nice view of the boats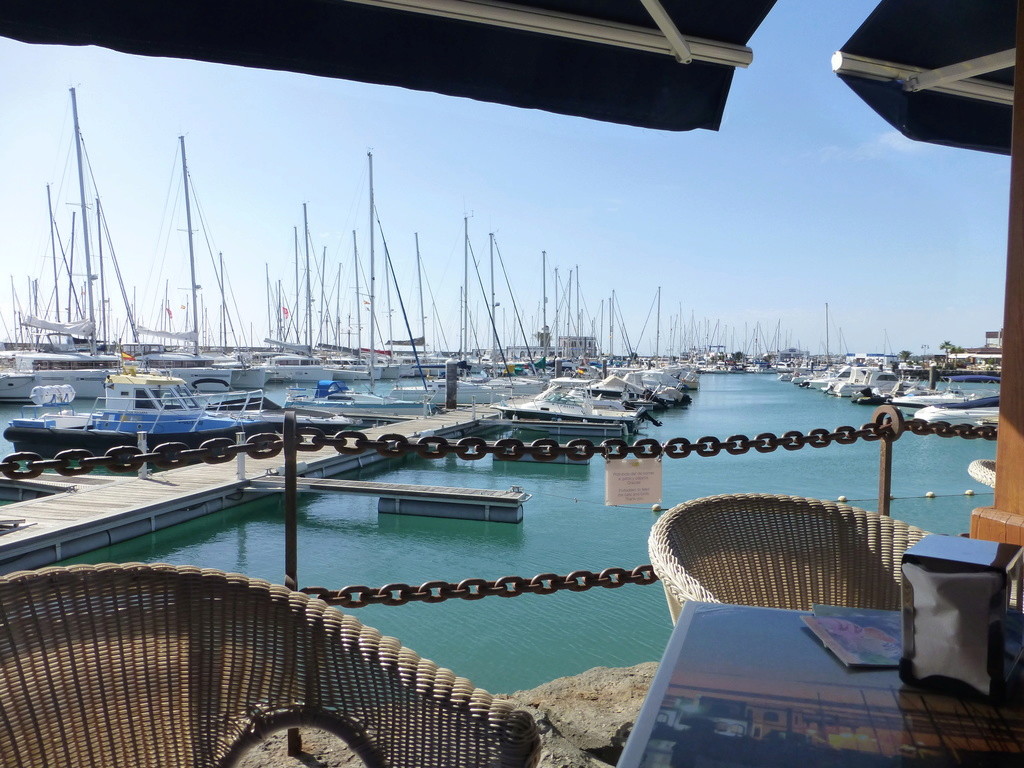 p1230835
and has the Art Deco feel to the surroundings. They do have a statue of a naked lady holding a ball at the front but shades were down to spoil any photograph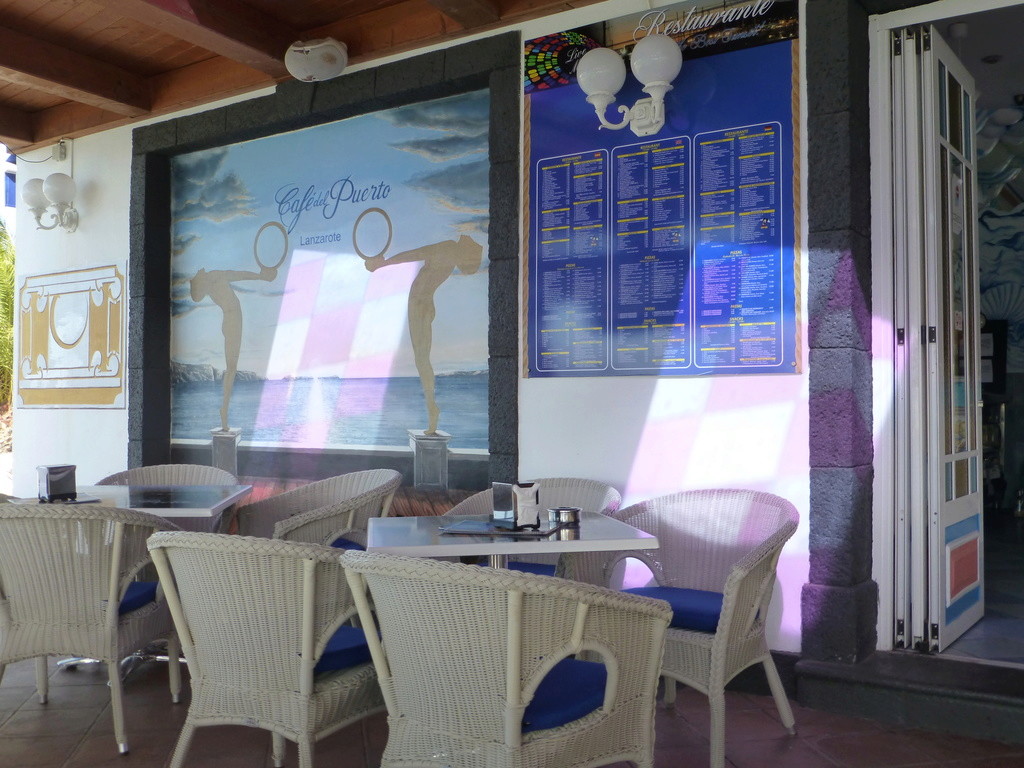 p1230837
best to show you my burger lol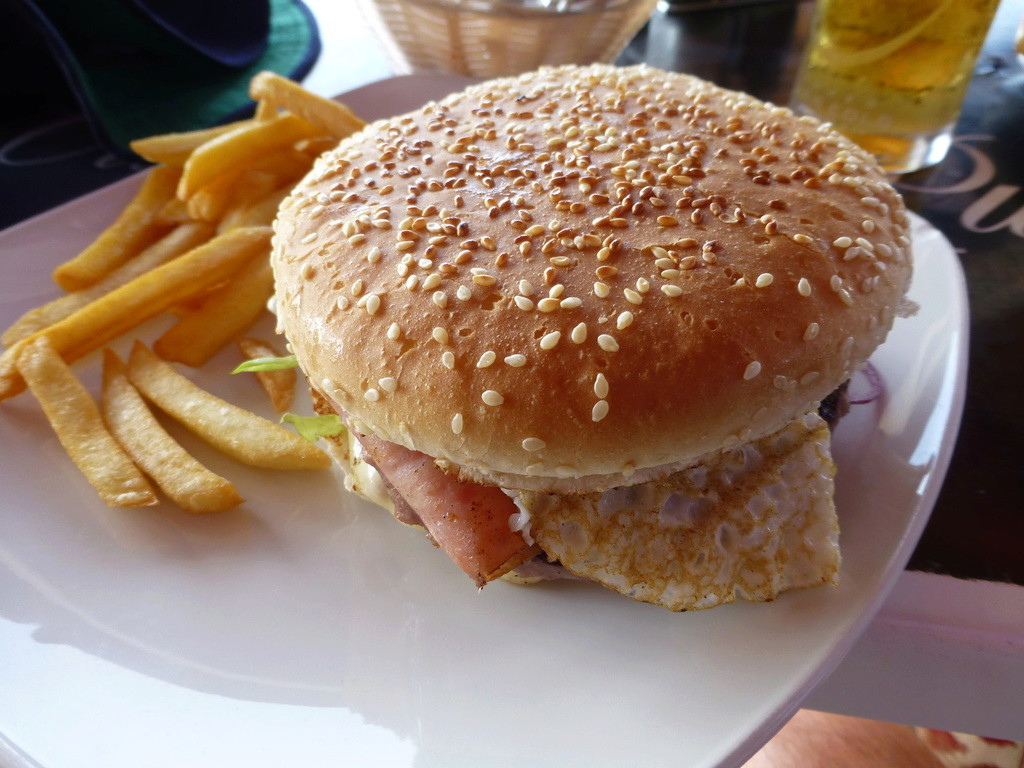 p1230838
Mrs Db had a toastie
p1230839
an afternoon by the pool and a cup of tea on the balcony before sunset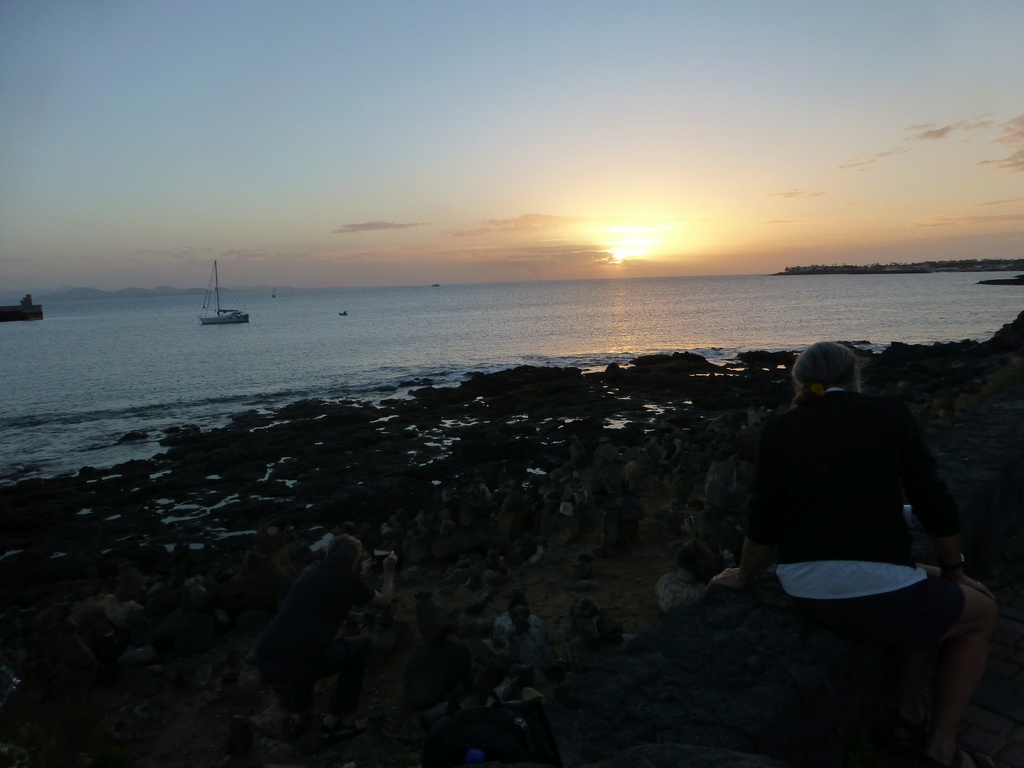 p1230845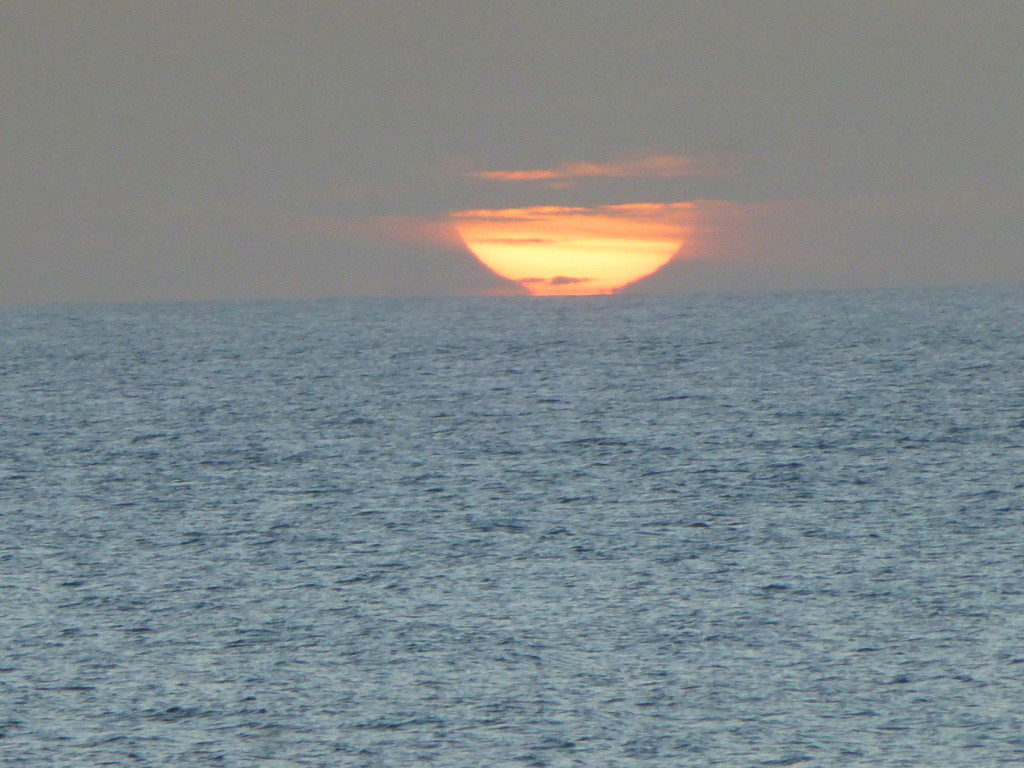 p1230847
This evening we are going to Blue Notes and thought the marina looked attracted all lit up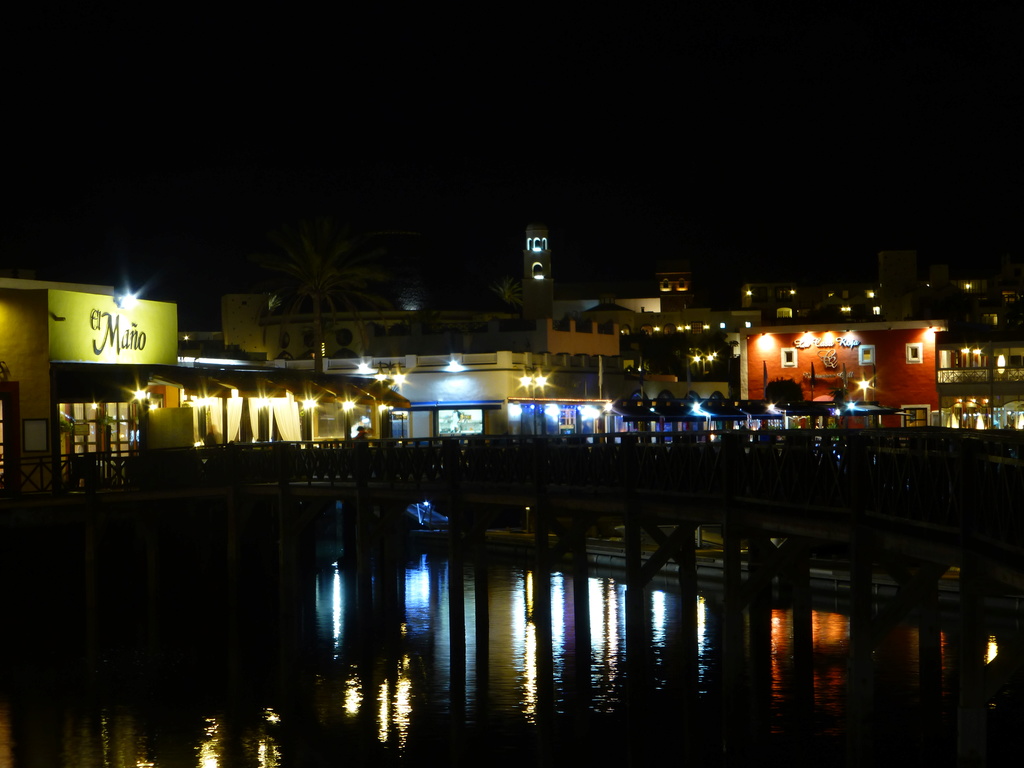 p1230851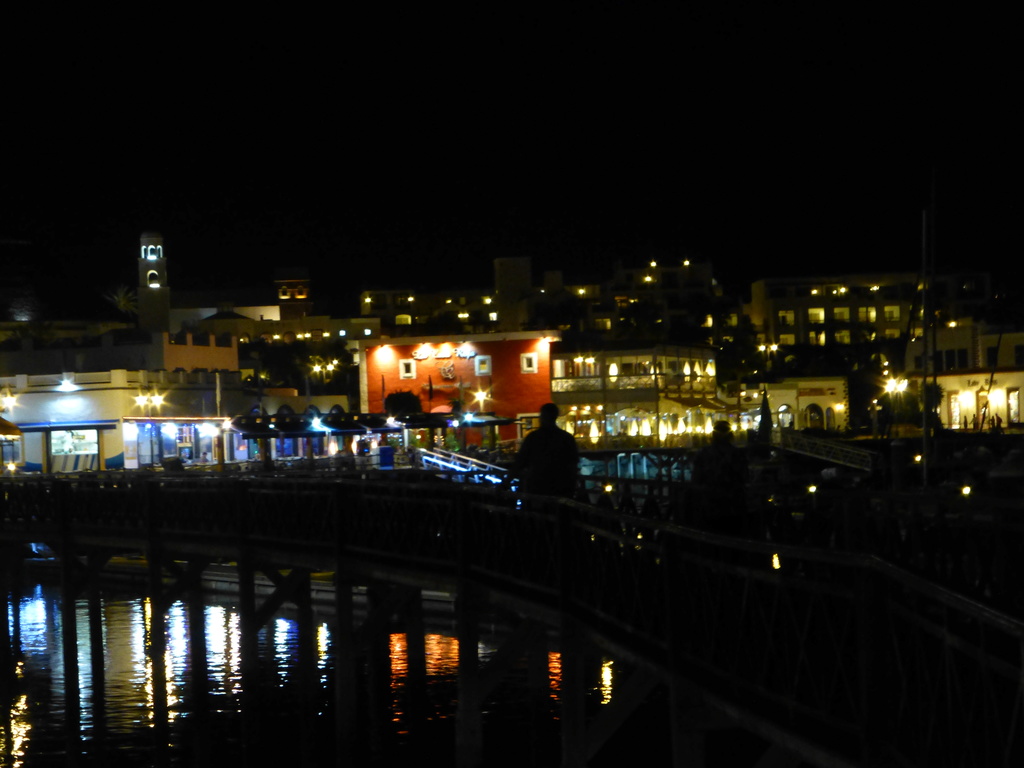 p1230852
and Christmas lights were beginning to go up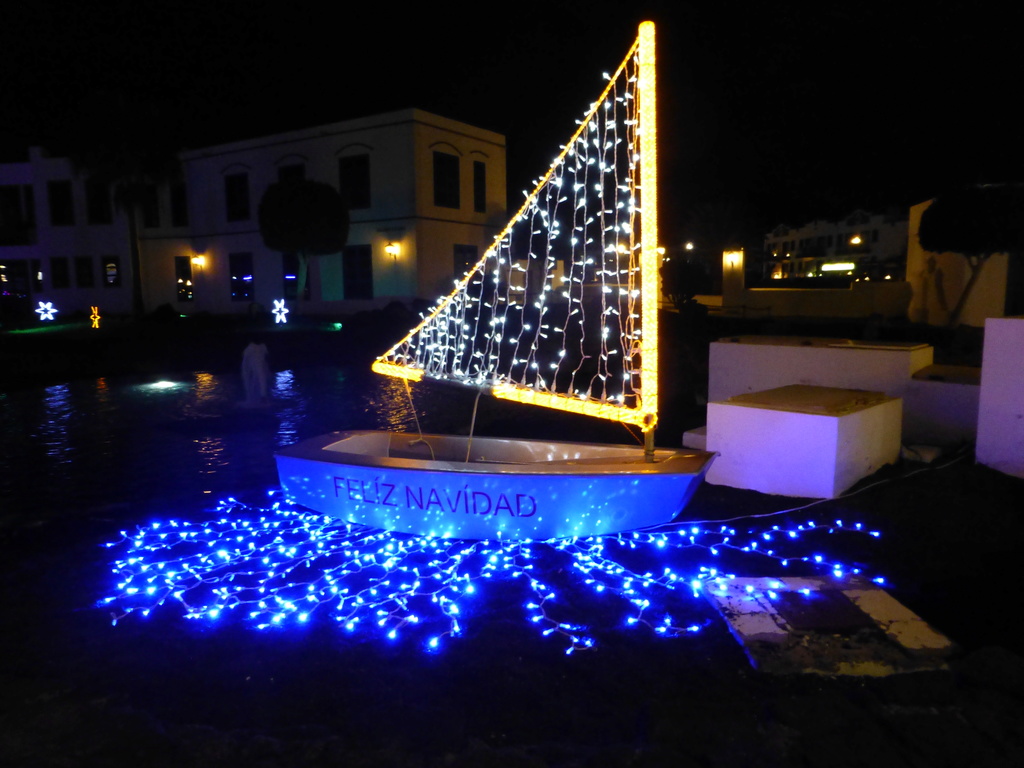 p1230854
Mrs Db had the seabass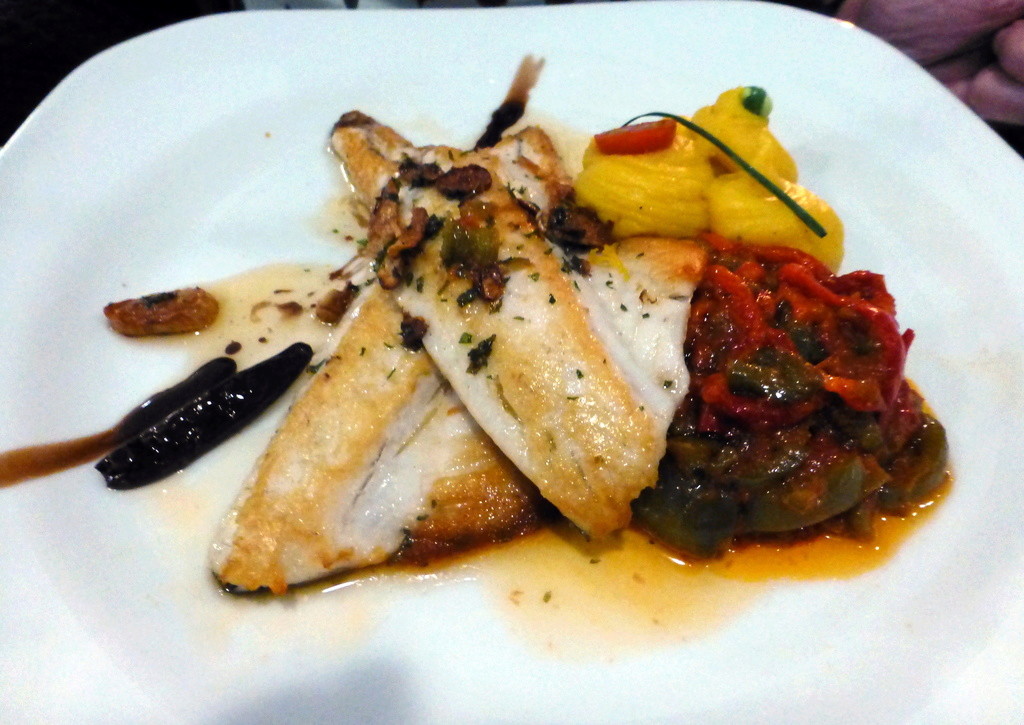 p1230855a
I had that tasty rack of lamb again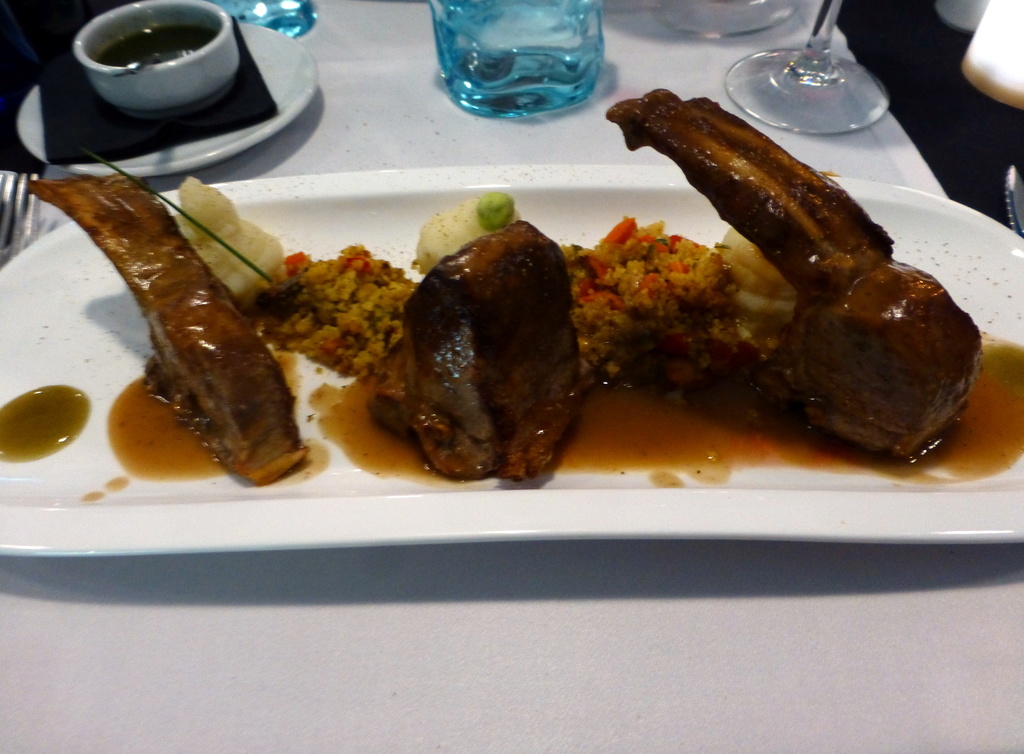 p1230856a
End of Day 8Monday Day 9

Yes I was up for the sunrise but PB was still in darkness lol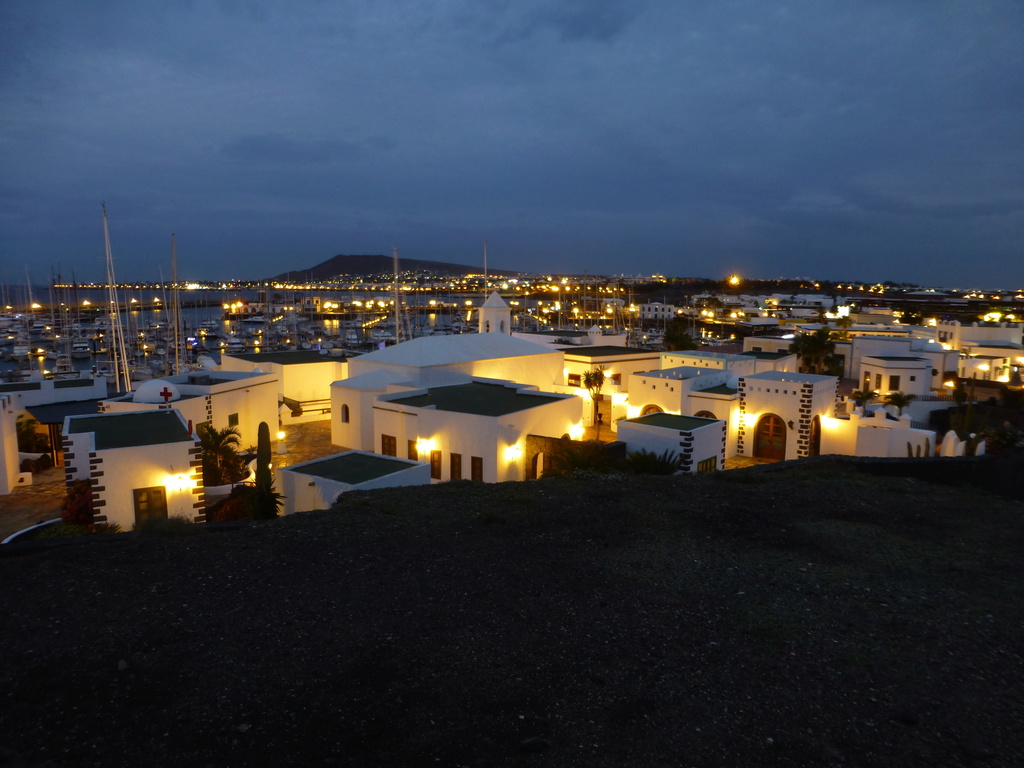 p1230861
but as pointed out before one doesn't know what one is going to get in this case an empty box lol
p1230863
Walking back this shop in the marina had a giant pebble cut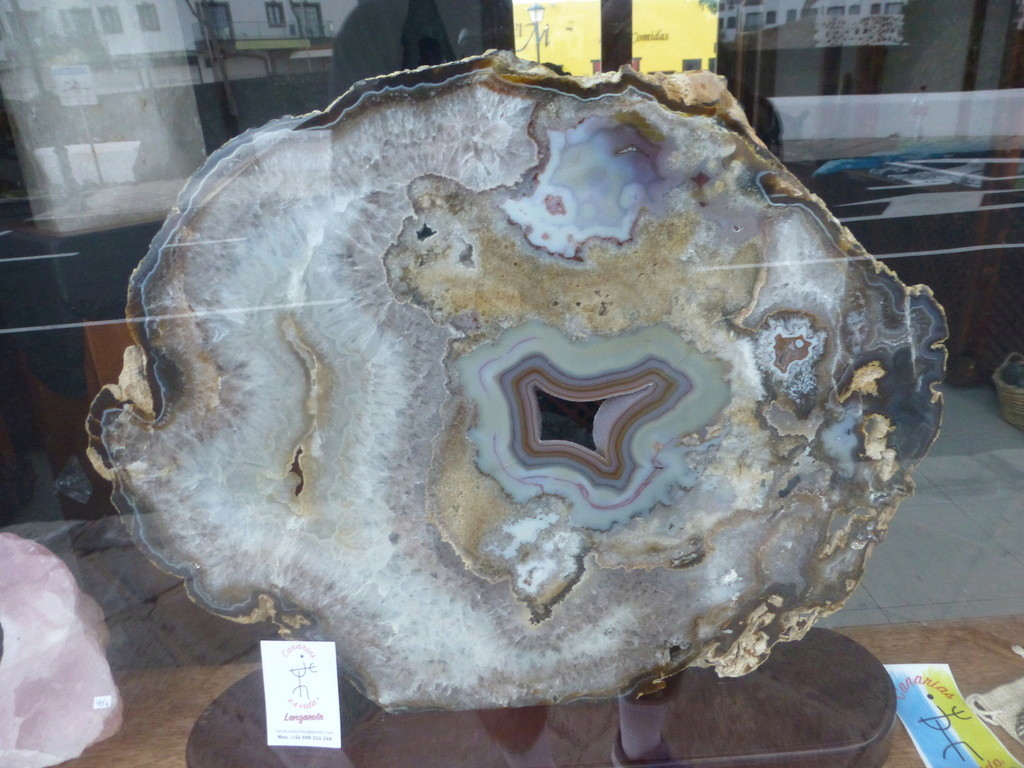 p1230870
However, today Anne and Barry came to collect us at 10am for a trip to the Salt Plains
p1230871
Many years ago salt was one of Lanzarote's main industries and salt was exported all over the world. In the early days the salt was used to preserve the fish on boats that spent days at sea before refrigeration came along and hundreds of people were employed. There were Salt Pans at Costa Teguise, Matagorda and North of Arrecife and smaller derelict one like the one in Playa Blanca marina itself. A hotel now sits on the site at Costa Teguise (Las Salinas) and Development has taken over the area at Matagorda were Salt Pans use to be leading towards the Airport.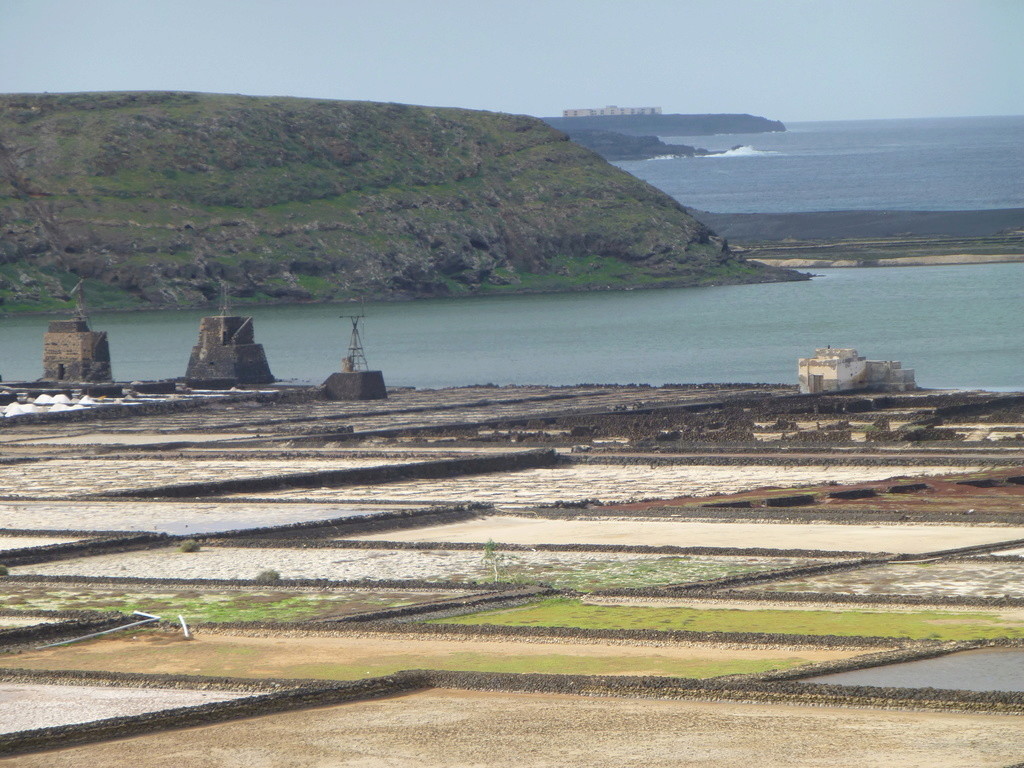 p1230878
But just outside Playa Blanca this Salt Pan which covers 400,000 sq metres has now become a tourist attraction and still produces around 15,000 tons of salt every year but only a third of what it use to produce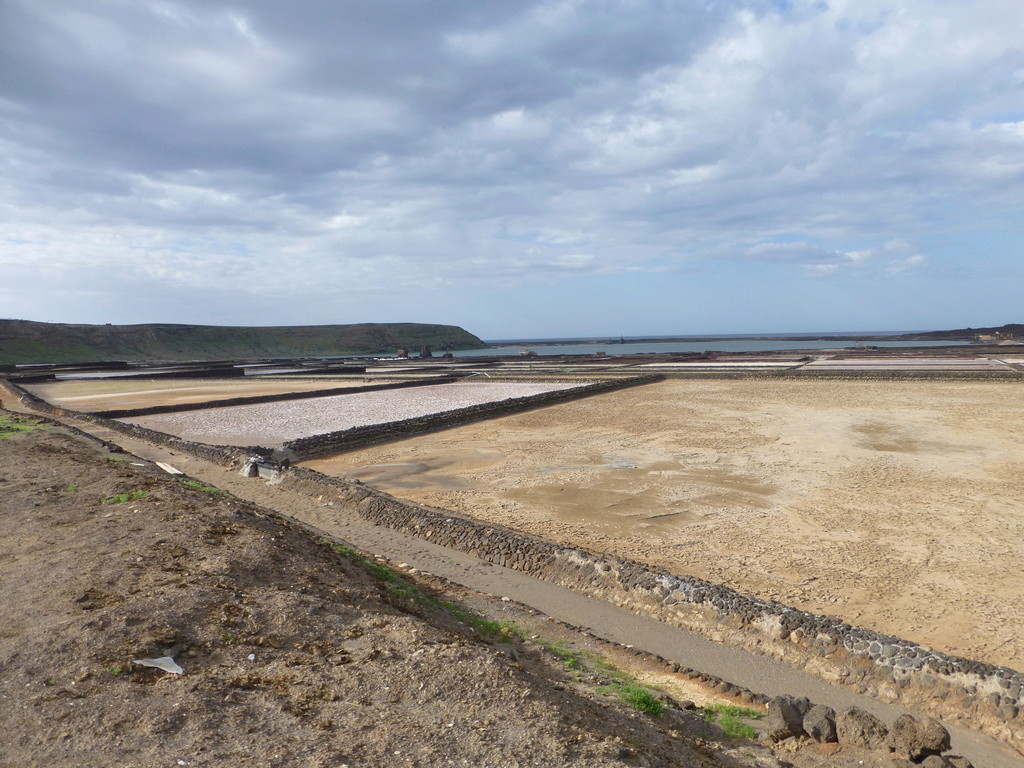 p1230879
I believe the wind fans work water pumps to push water into the grid sytems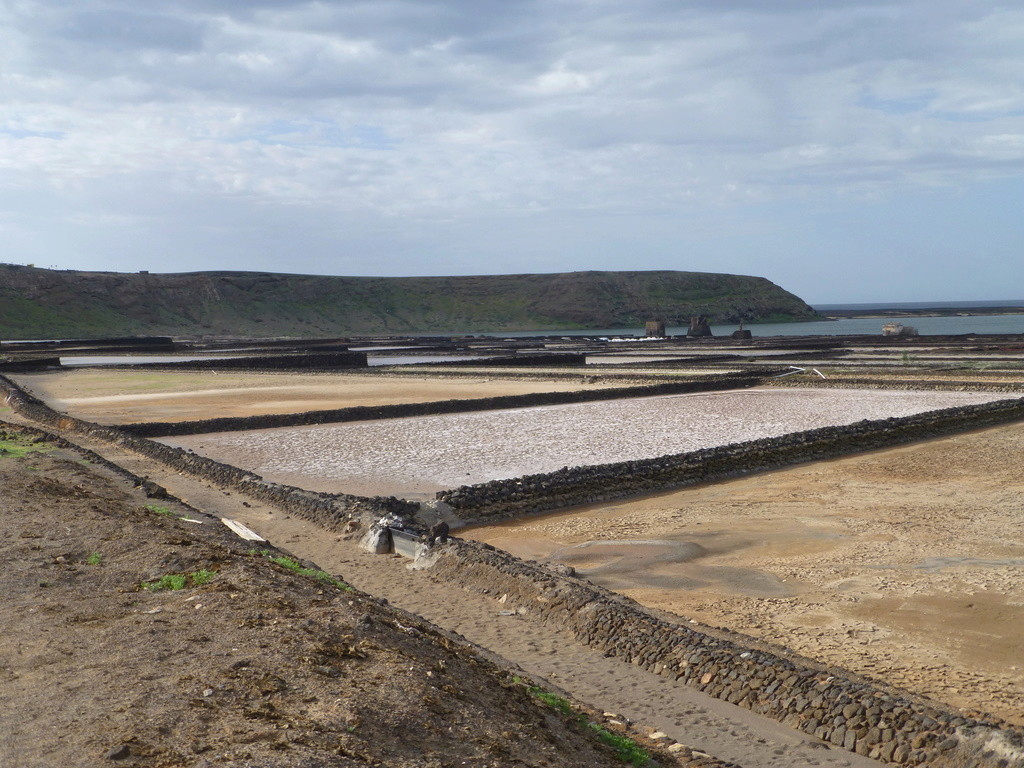 p1230884
Unfortunately I couldn't get near the towers and the wind made it difficult to hold the camera still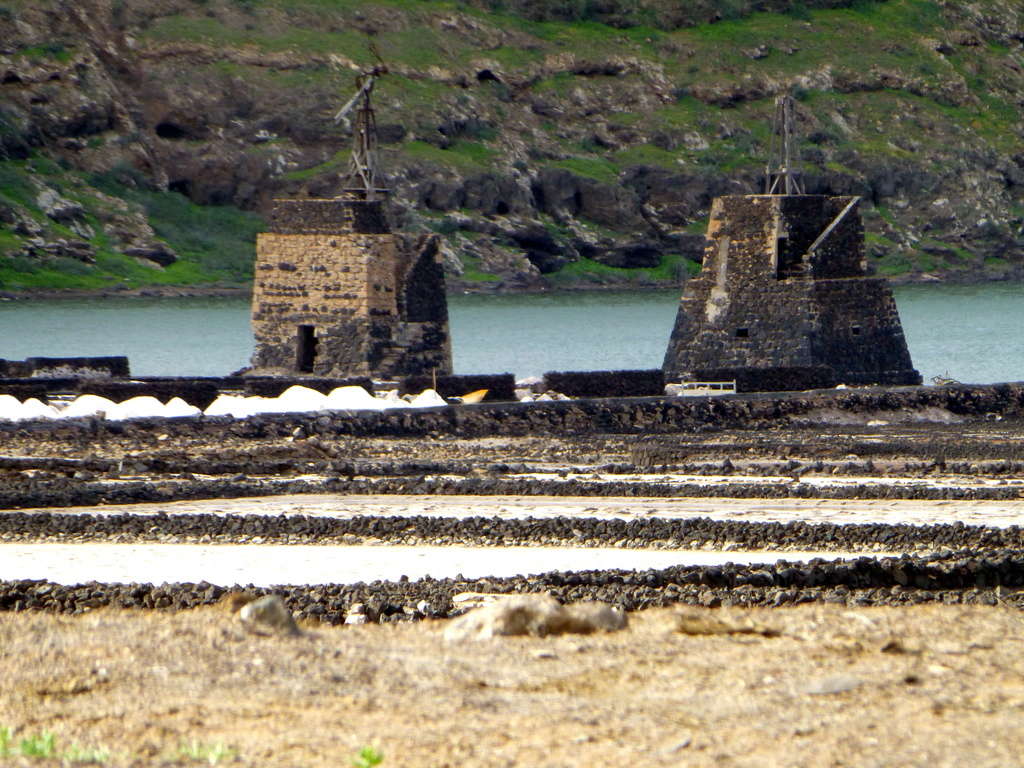 p1230886a
then the water condenses leaving the salt behind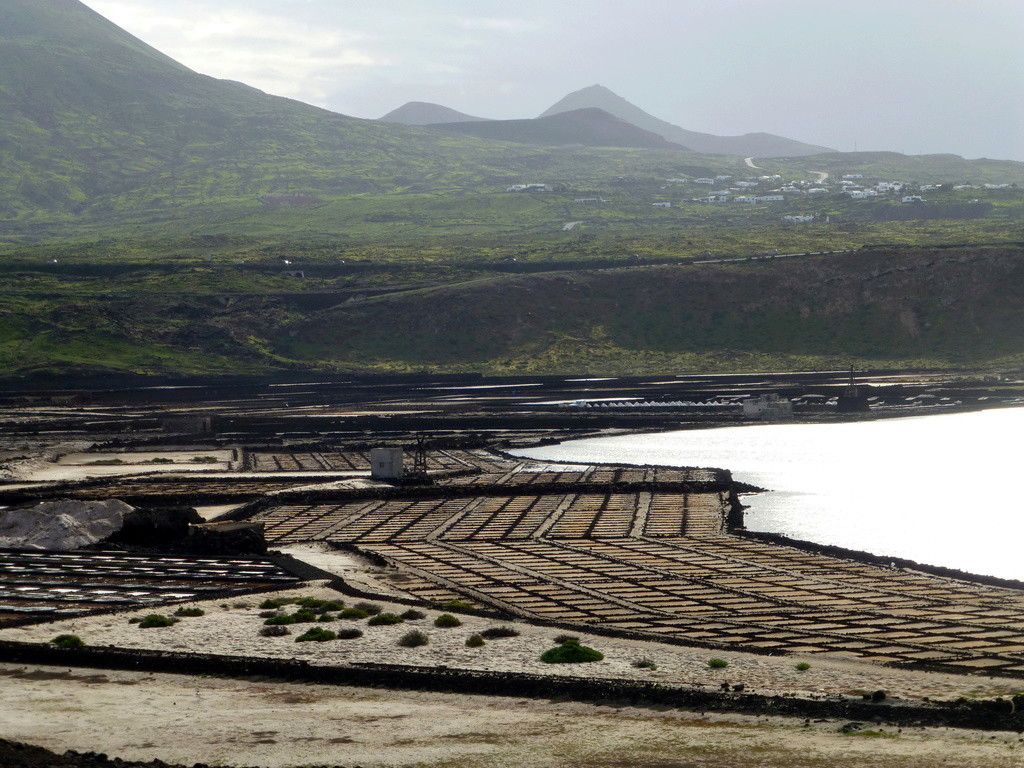 p1230889a
One can buy the salt on site as it is for sale in all sized bags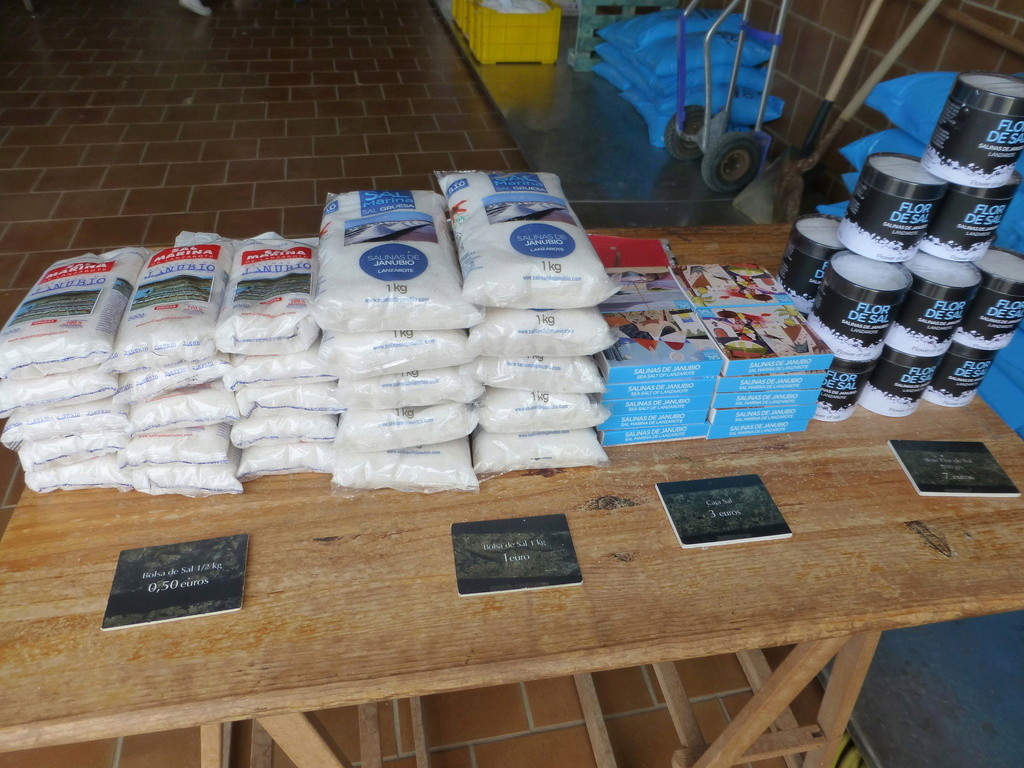 p1230887
we then drove down to a spot where strong waves come in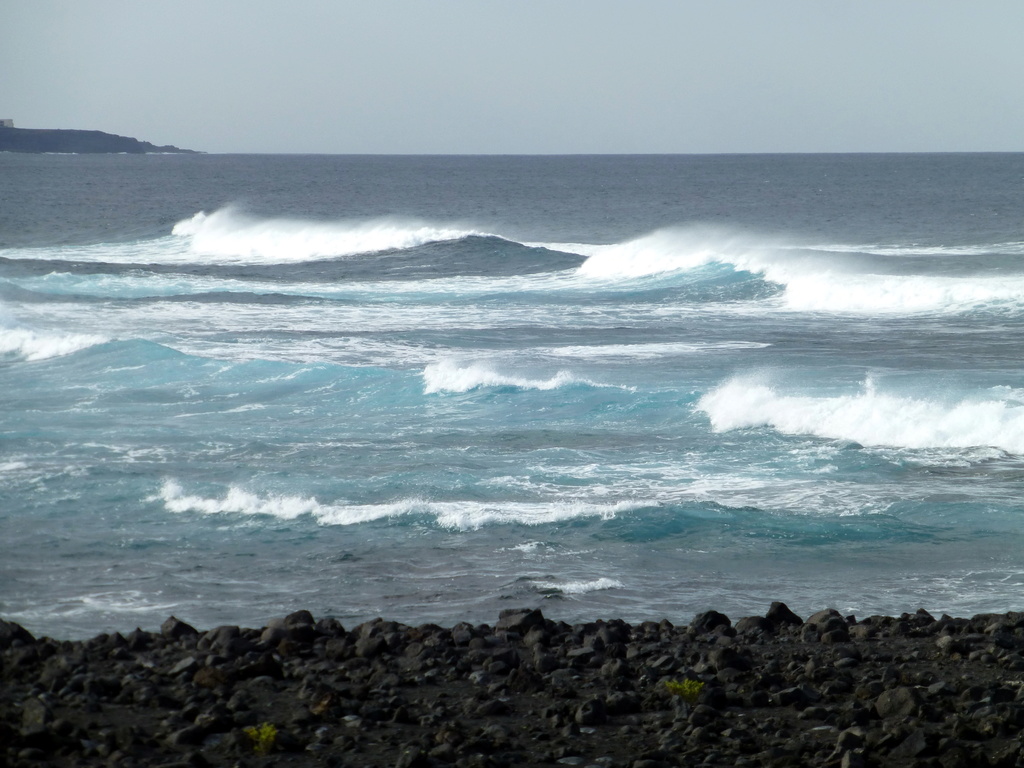 p1230894a
and you can see they would make it a good area to collect salt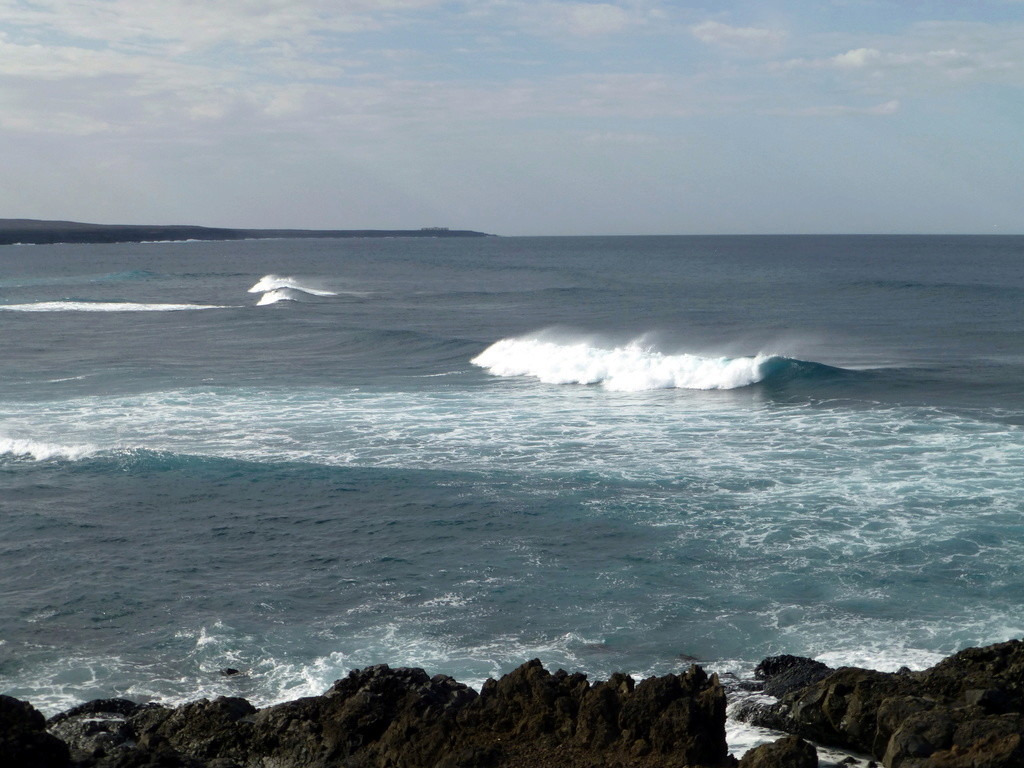 p1230901a
From there we went on to Los Hervideros which are also known as the bubbling pots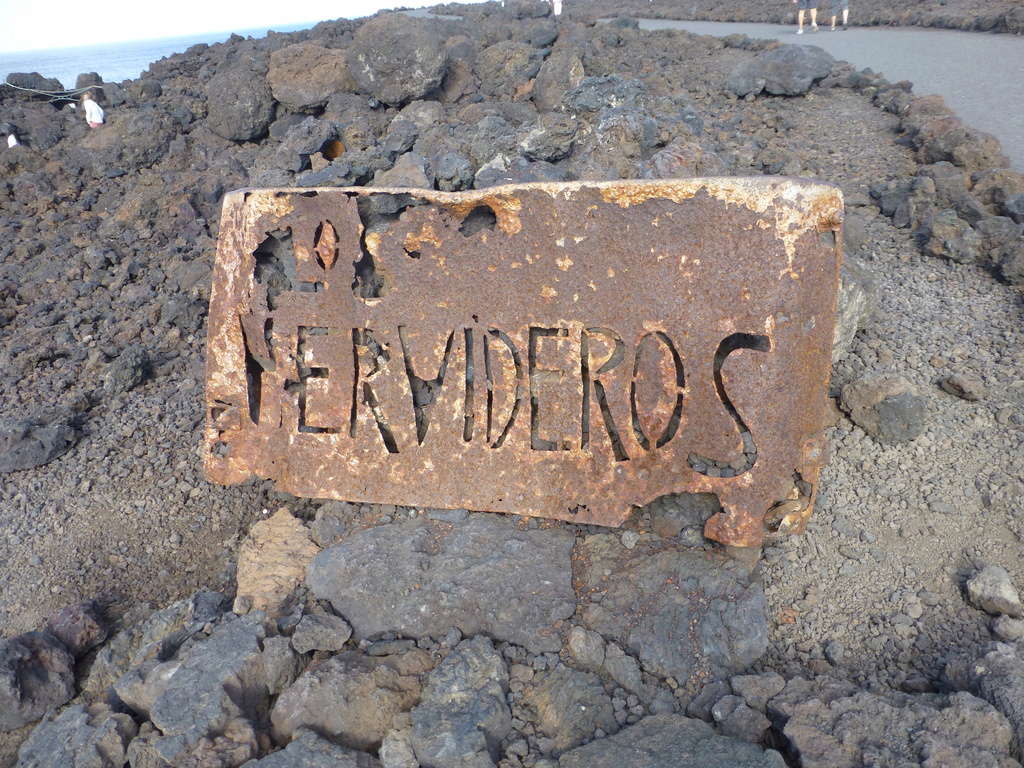 p1230923
It's a place created by the volcanic eruptions and hardening of the lava has producing a labyrinth of caves
p1230907a
The Atlantic ocean pounds into the caves
p1230910
There are routes around the holes and one can go down some of them to get closer. Now did Barry and I really walk across that path lol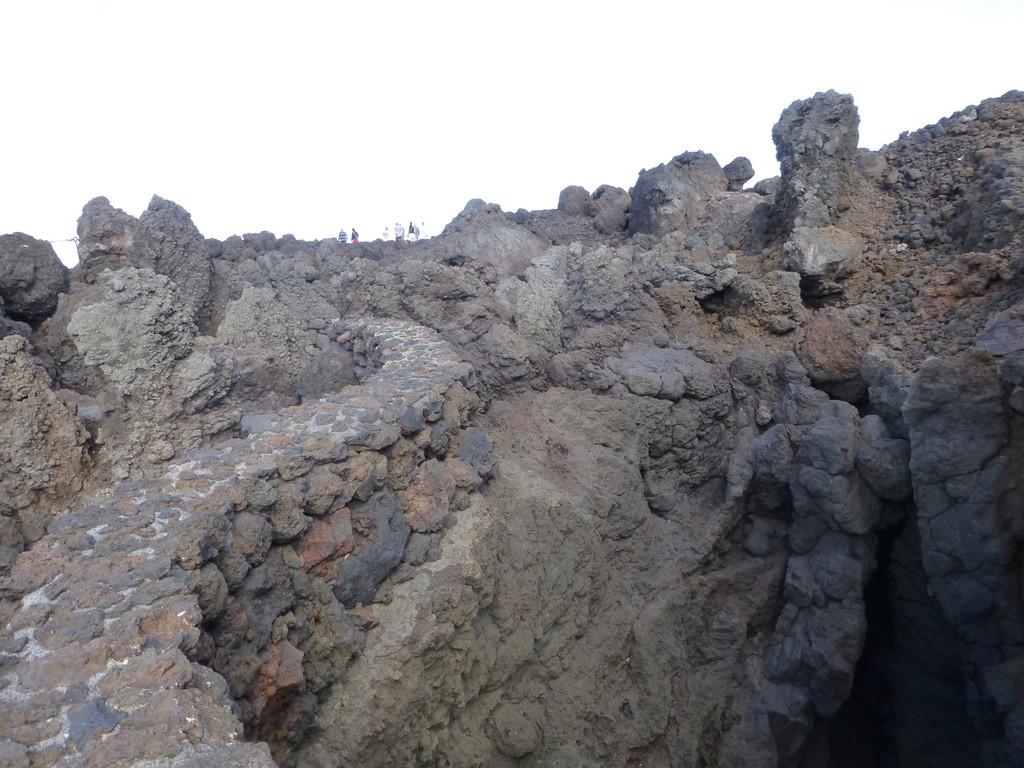 p1230912
Anne holds up a piece of rock with some Olivine inside which can be found on the beach at El Golfo and sometimes smoothed by tide, this is the gemstone for August and known as the poor man's emerald. There was an honesty box to buy it for a euro but more on that later.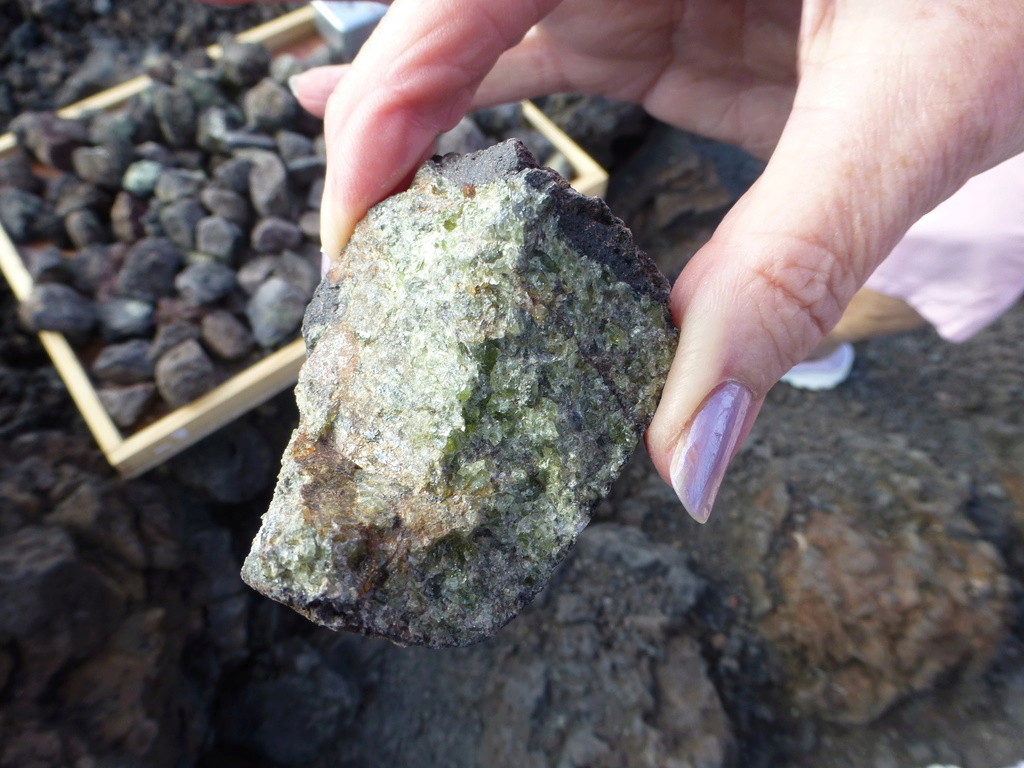 p1230913
As I wanted to get down closer to the water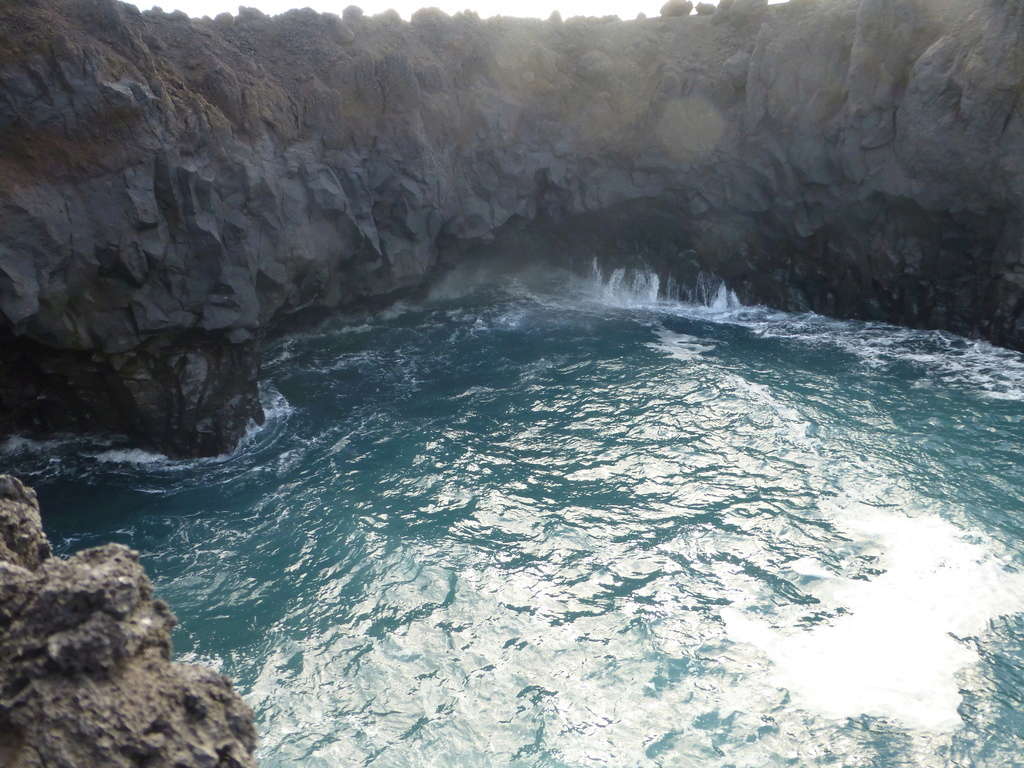 p1230914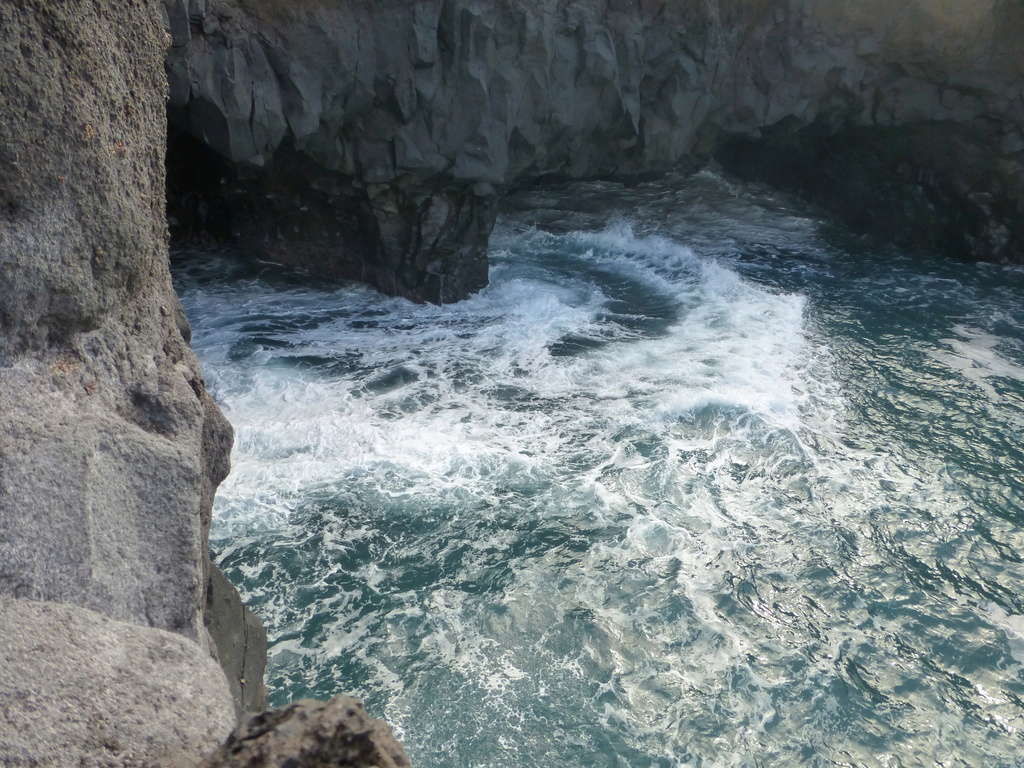 p1230917
further on there was a rock formation that had a walkway but close off and I spotted a white object, Barry suggested it could be a Dinosaur bone lol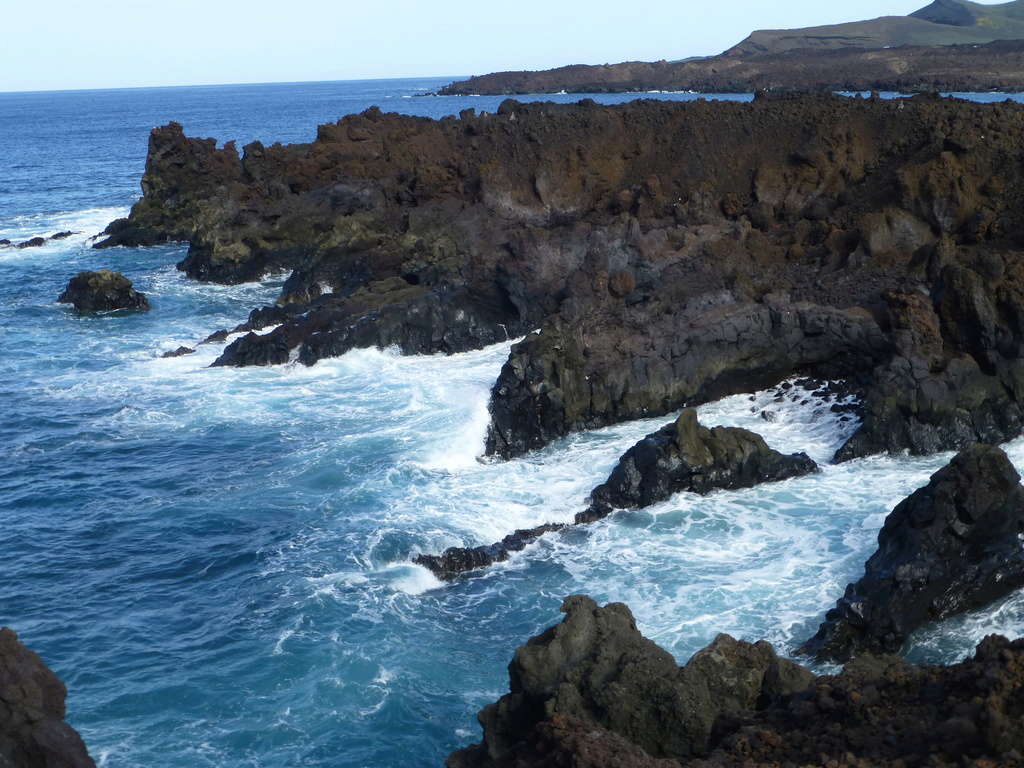 p1230926
Zooming in, this is the closest I could get to it, what do you think it could be ?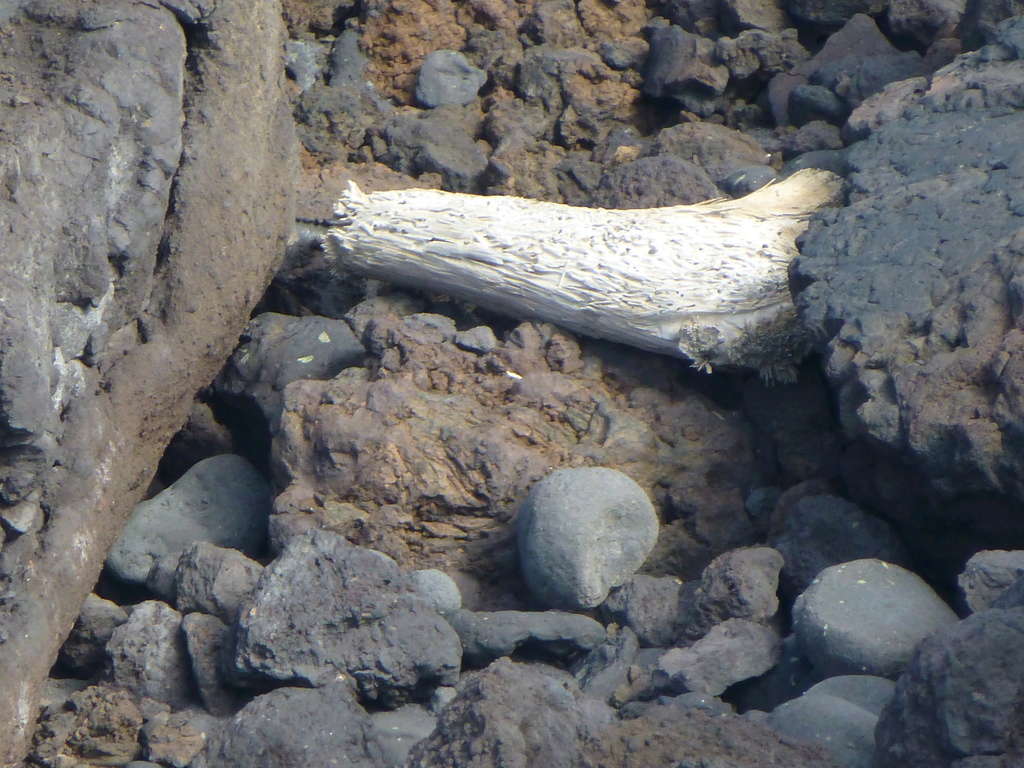 p1230928
Barry and Anne then drove us to El Golfo which is known for it's fish restaurants and the Green lake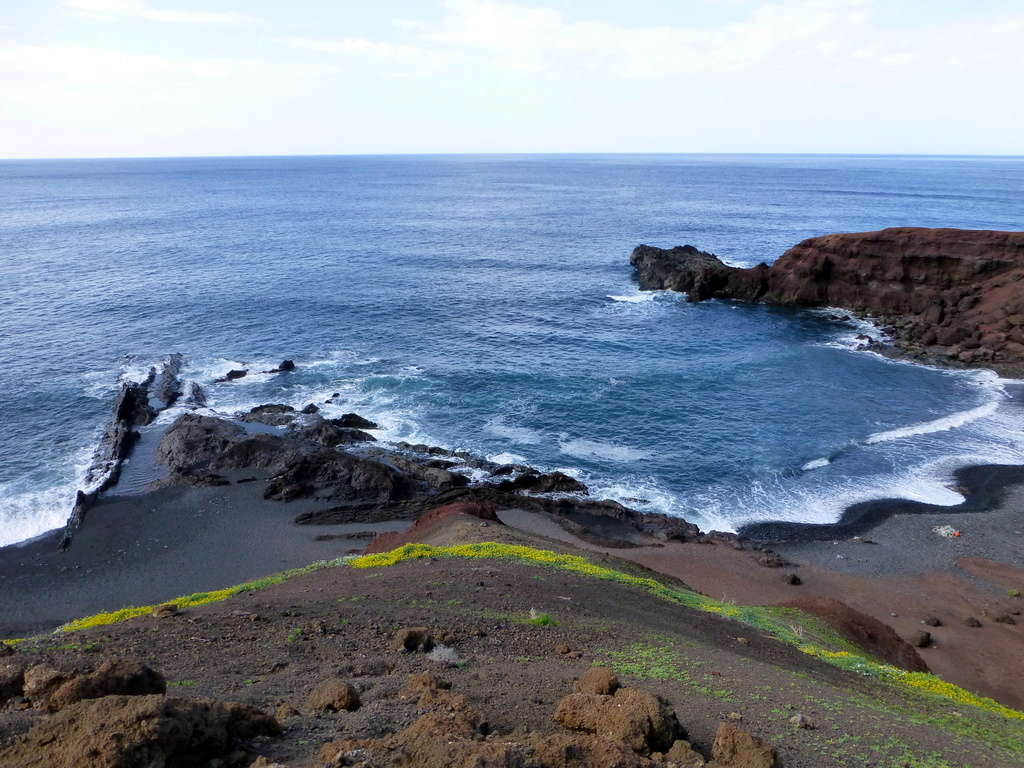 p1230931a
There is a pathway up to the lake which wouldn't be suitable for wheelchairs but a slow climb
p1230932
The lake is said to have a green colour due volcanic minerals and micro-organisms but a sort of Algae to me and not caused by Olivine
p1230933
Anne was telling me that not all Olivine one sees on the stalls comes from Lanzarote.
There was a stall selling it down below and the stall owner kindly answered our questions. The stone in the rock found on lanzarote is not suitable as it breaks up.
p1230945
even these necklaces if I understood correctly come from elsewhere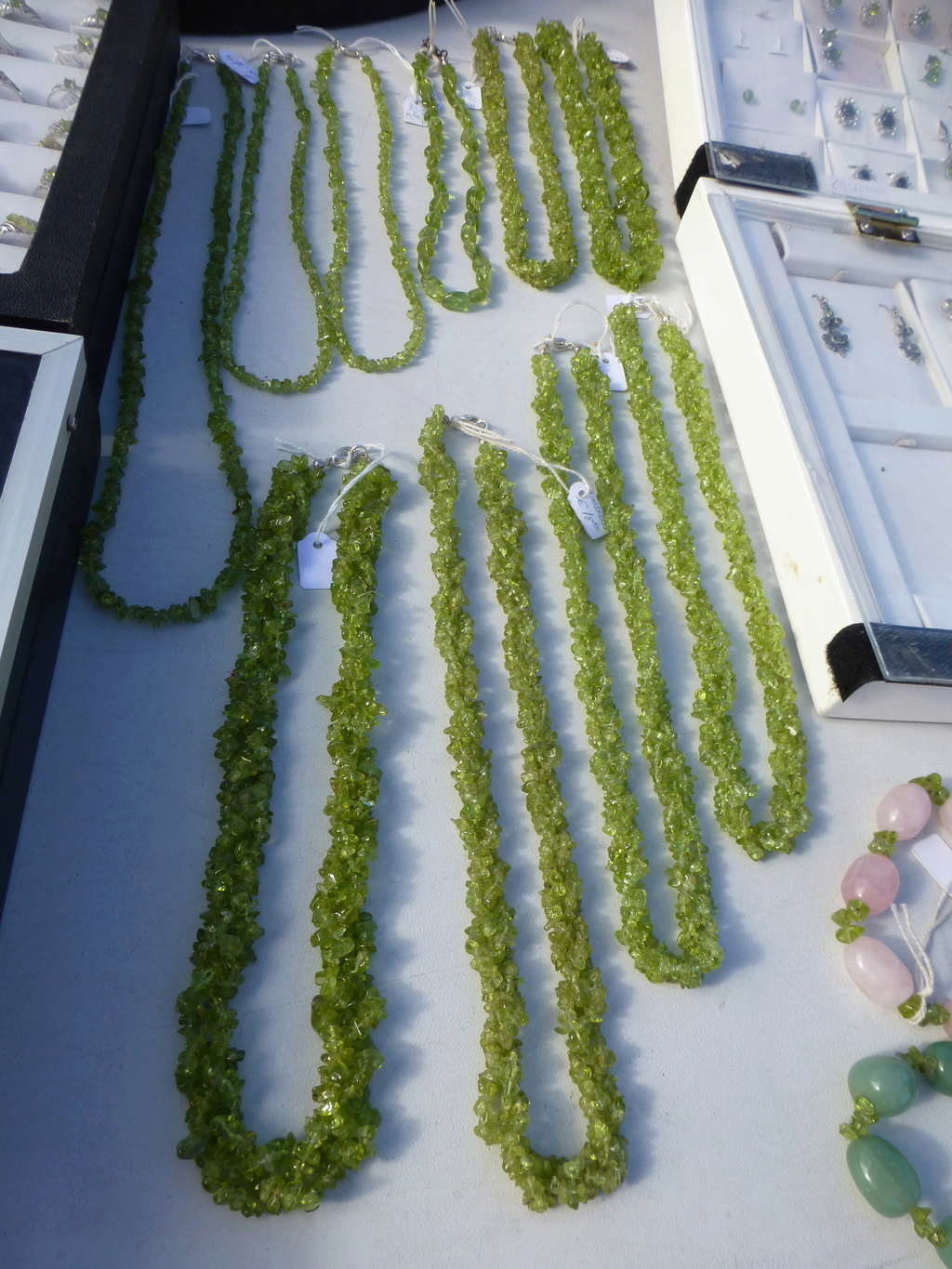 p1230941
The majority of the stones come from Arizona which are a better quality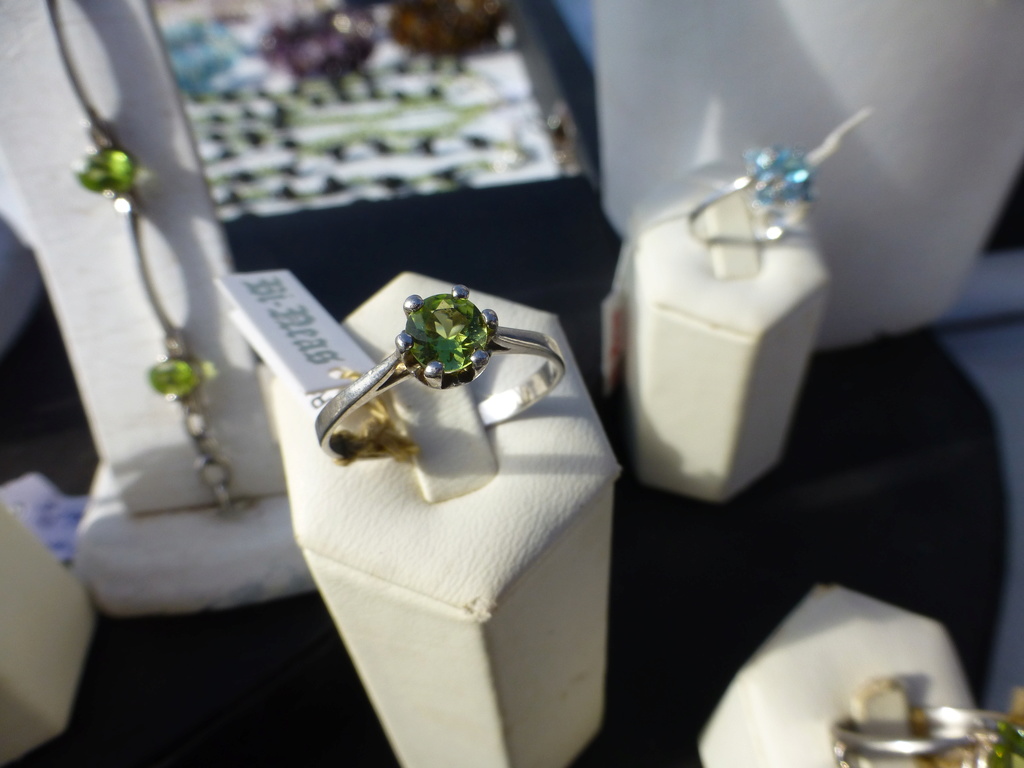 p1230942
p1230943
so this stone definitely doesn't come from Lanzarote
p1230944
The sun had come out so just popped up to the lake again as it is said to look greener but I think the best time to photograph it might be in the afternoon with the sun behind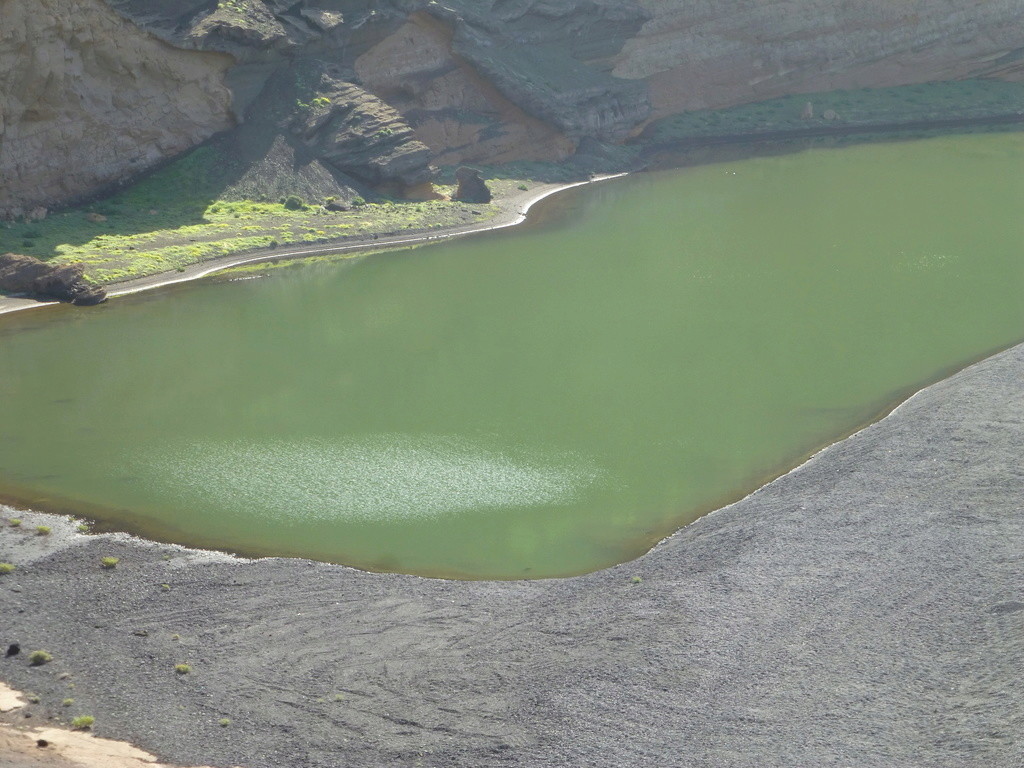 p1230949
We the drove down to the end of El Golfo where there is a coastal walk towards Timanfaya National Park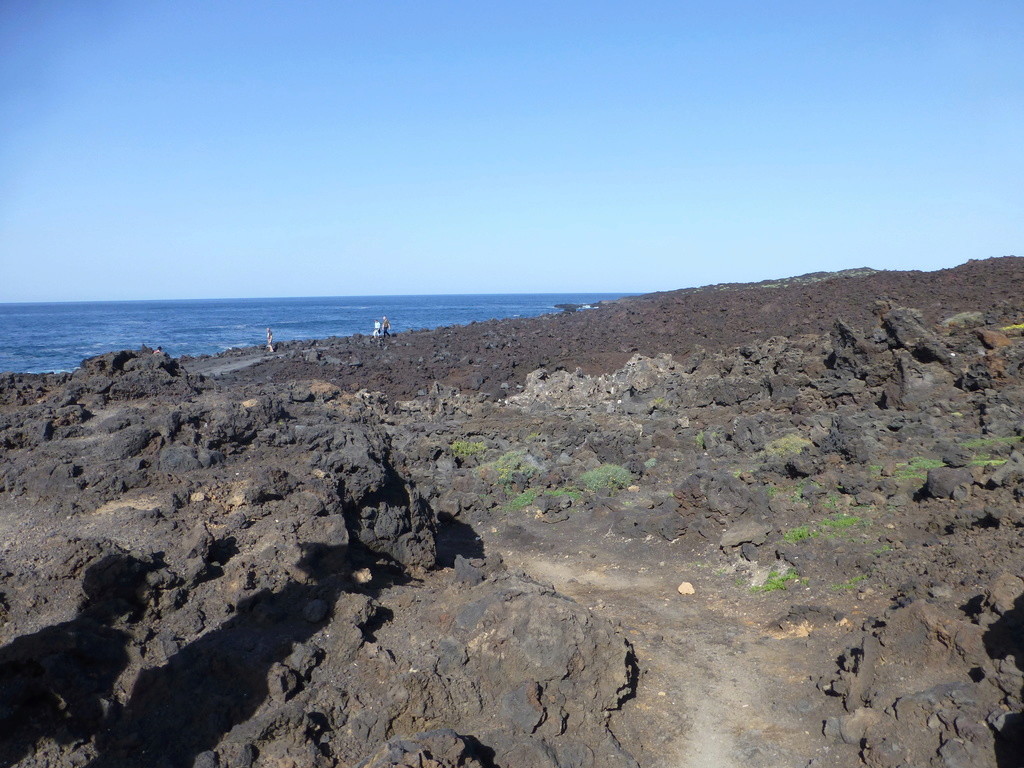 p1230953
a couple on the rocks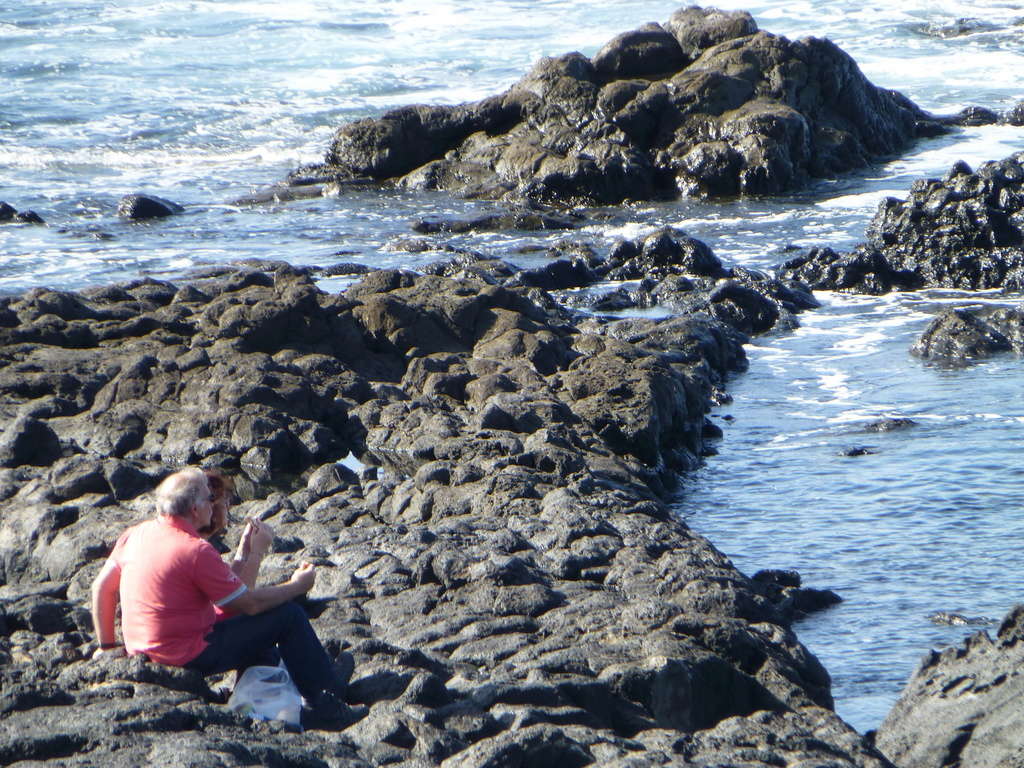 p1230956
here the sea really bashes the shoreline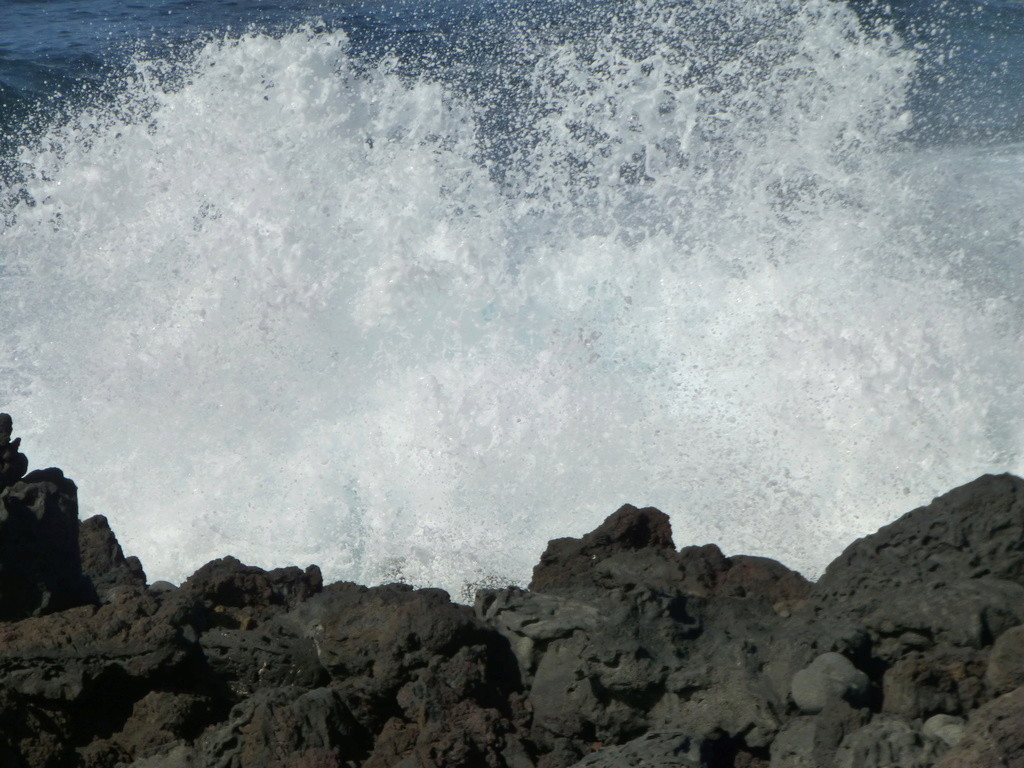 p1230961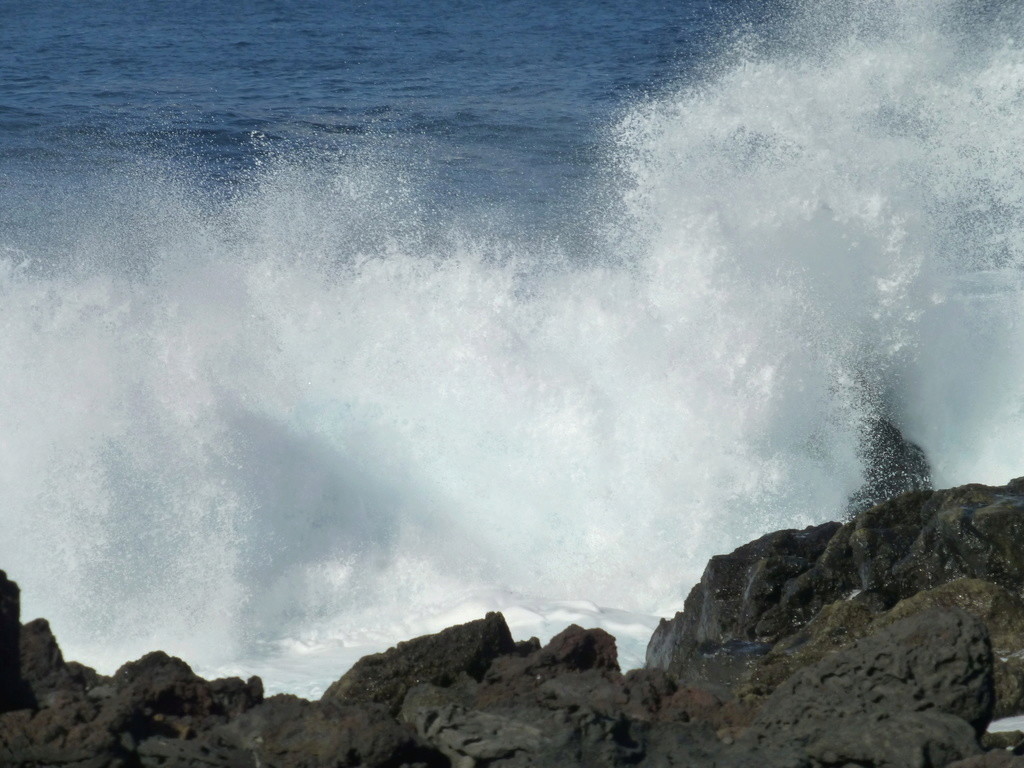 p1230962
The town of El Golfo its their fish restaurants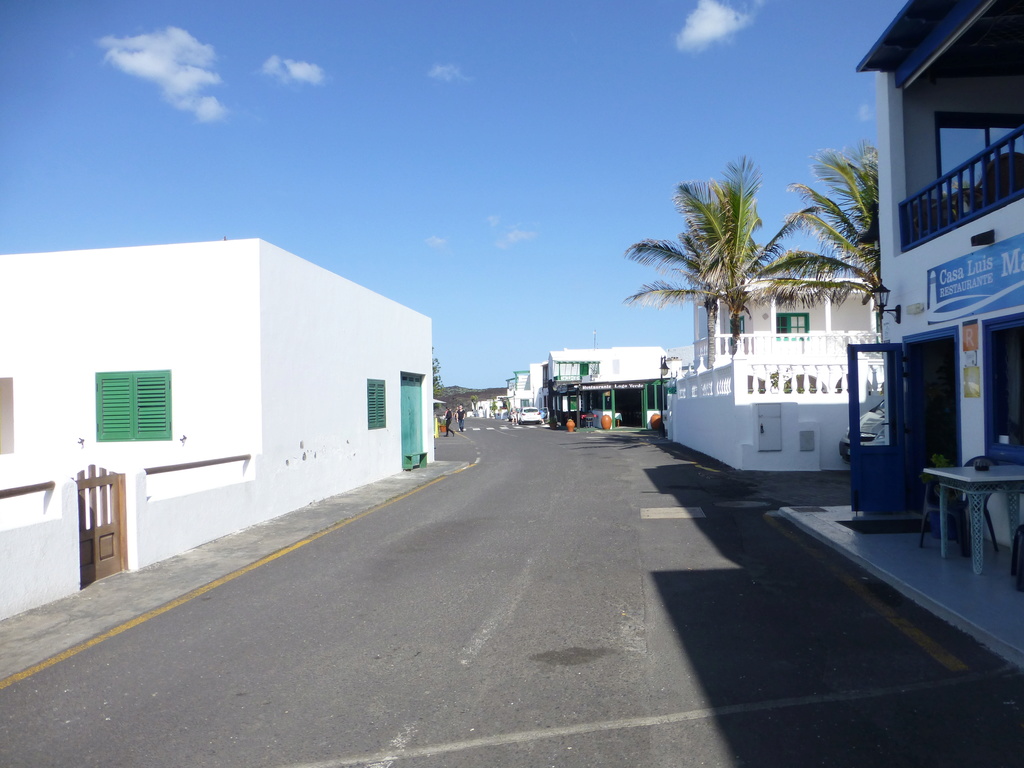 p1230965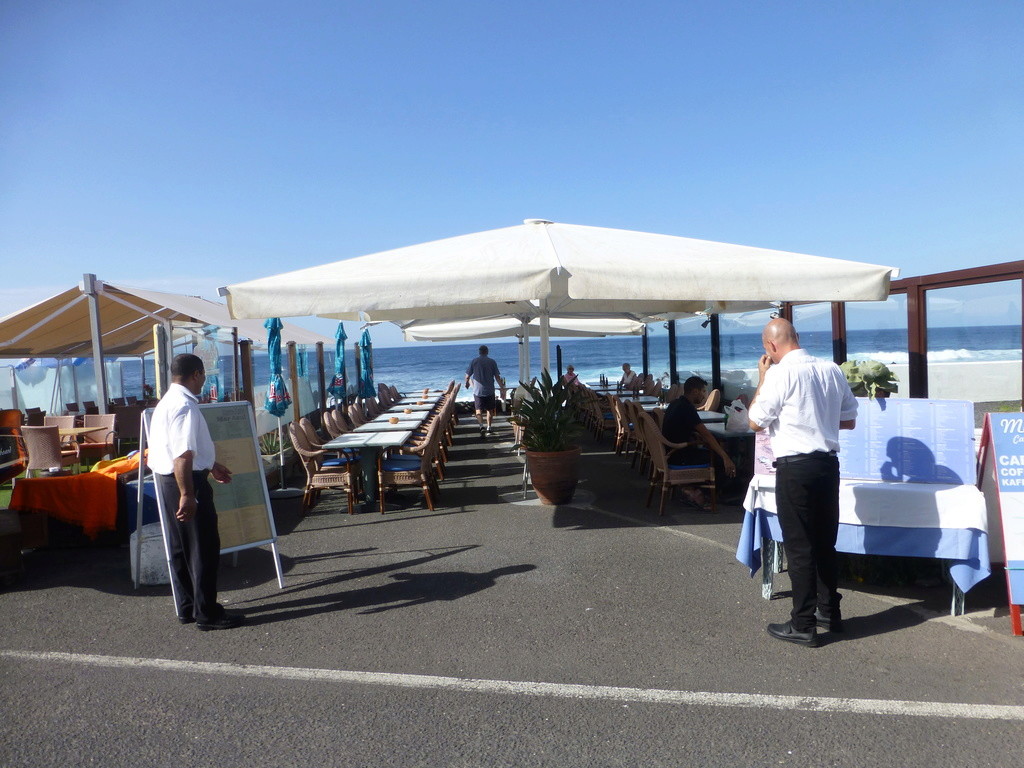 p1230966
we had coffees watching a guy cleaning fish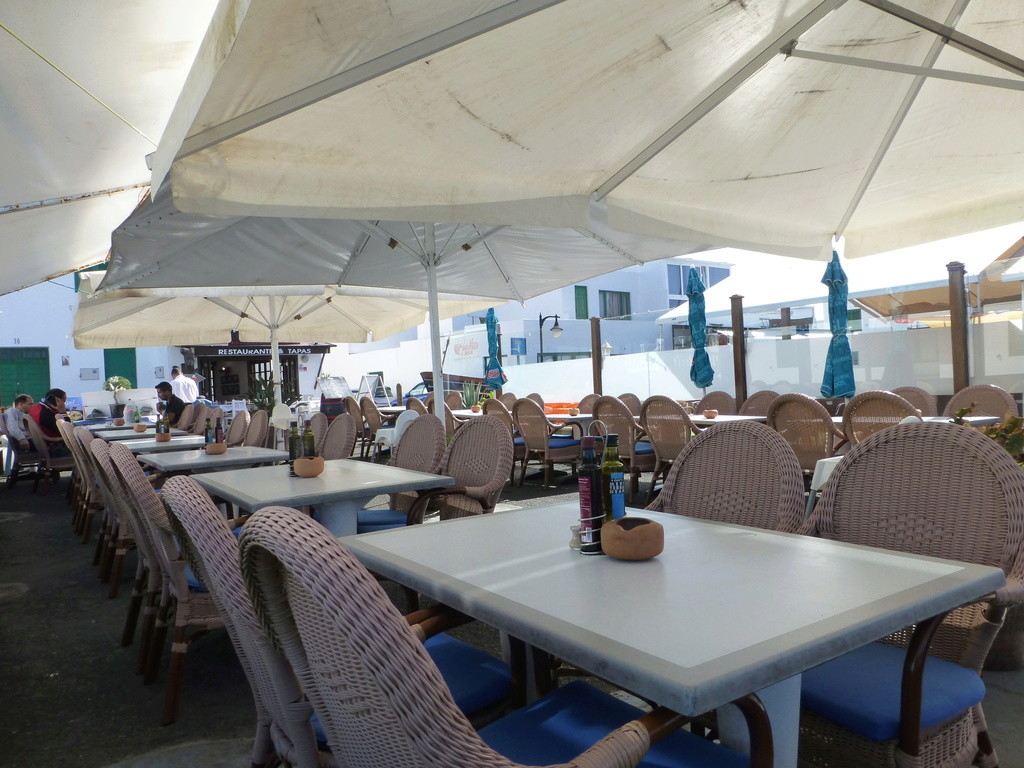 p1230967
soon it was time to go back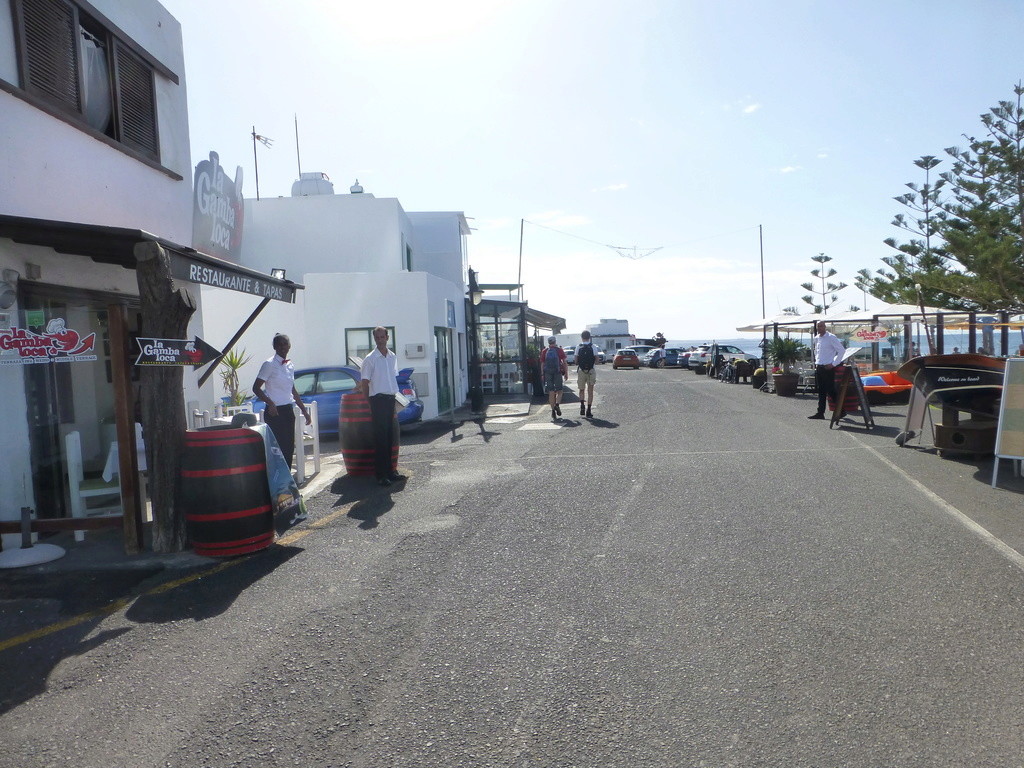 p1230969
but got a photograph of the guy with lots of seagulls looking on lol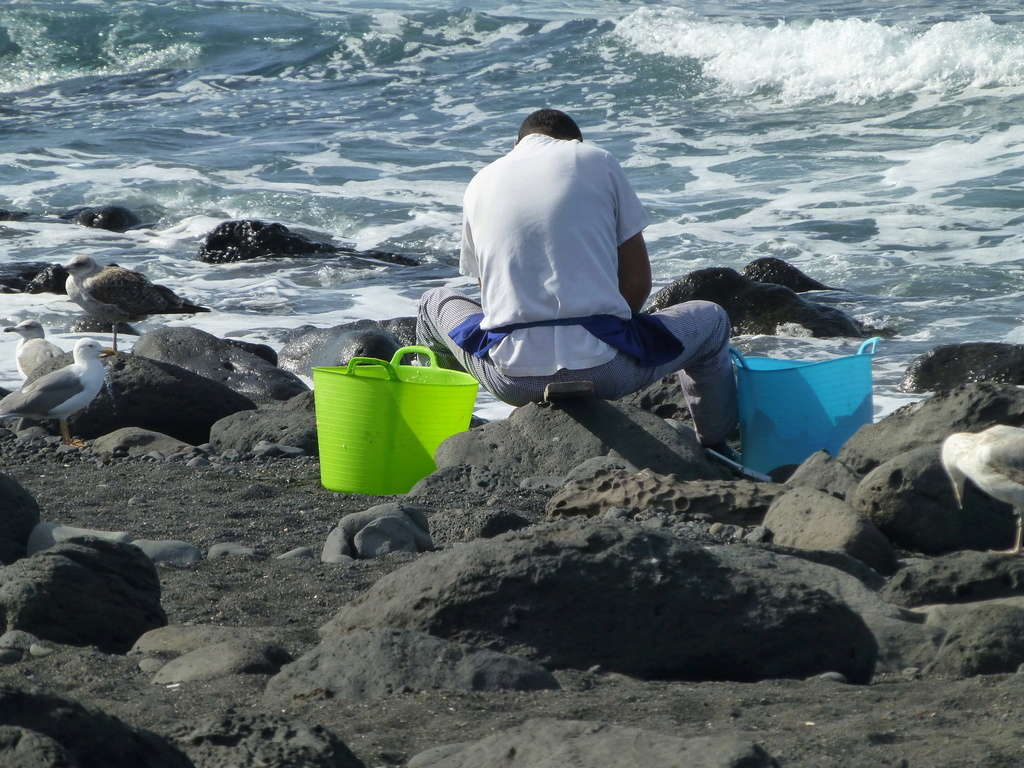 p1230970
we drove over via Femes before coming into Playa Blanca
Thank you to Anne and Barry who drove us around to get these extra pictures for the forum users to enable them to see a bit more of Lanzarote
for Lunch Mrs Db and I went over to Berrugo's
Menu
p1230973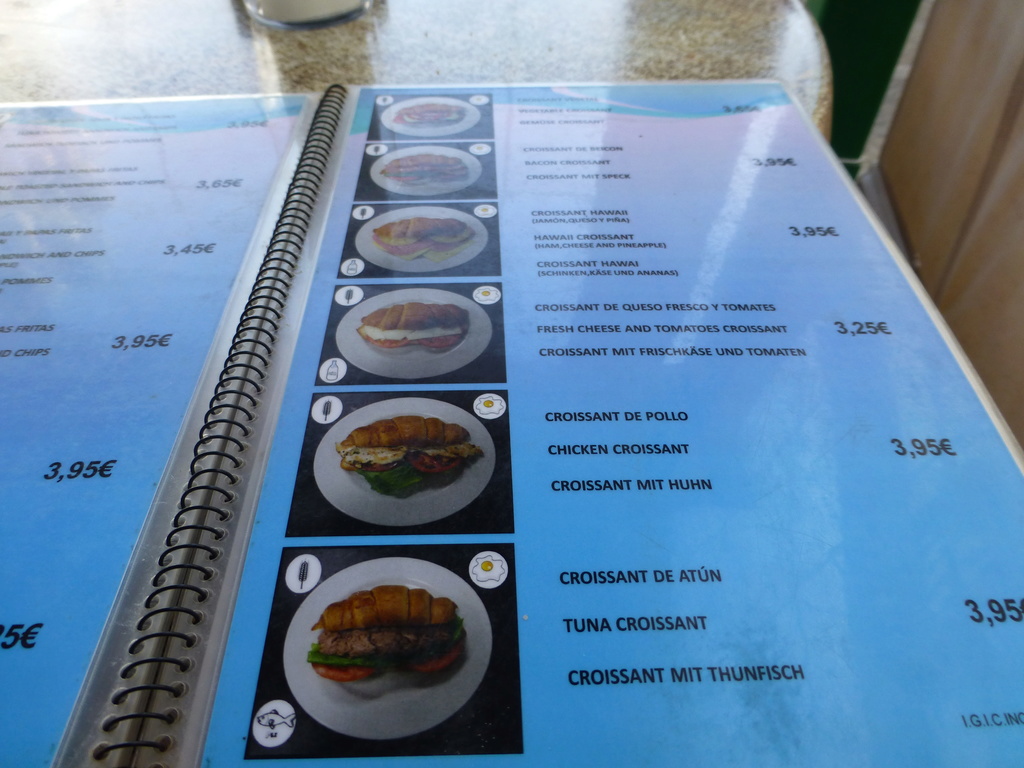 p1230974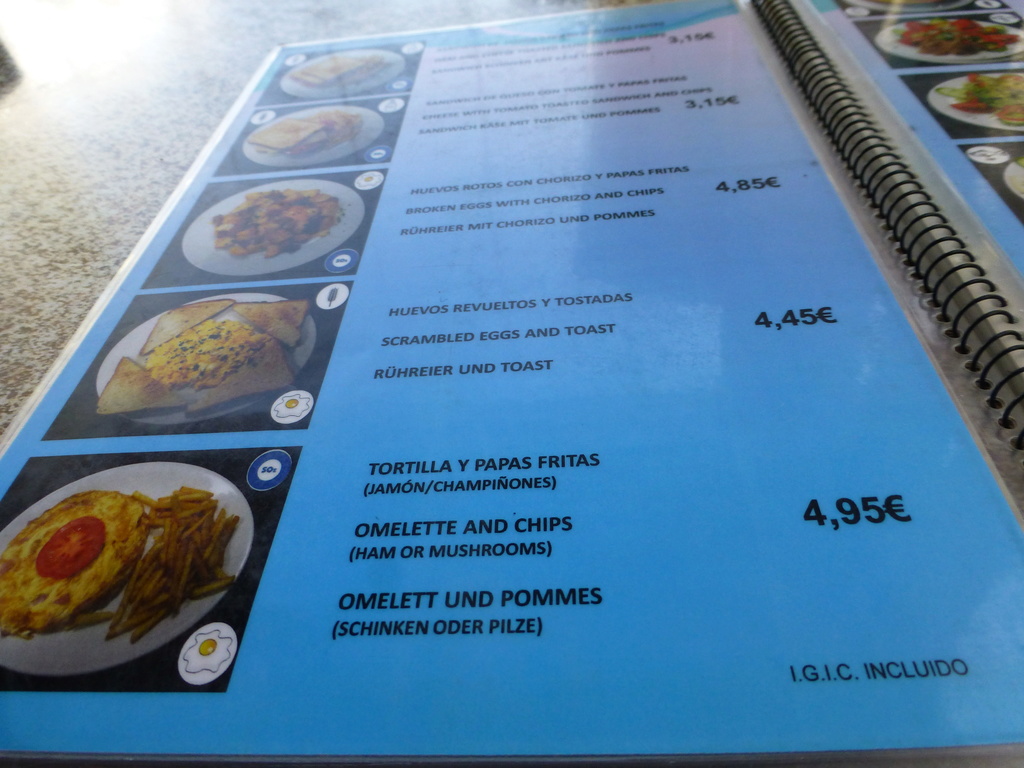 p1230975
we had Sangria which was a little disappointing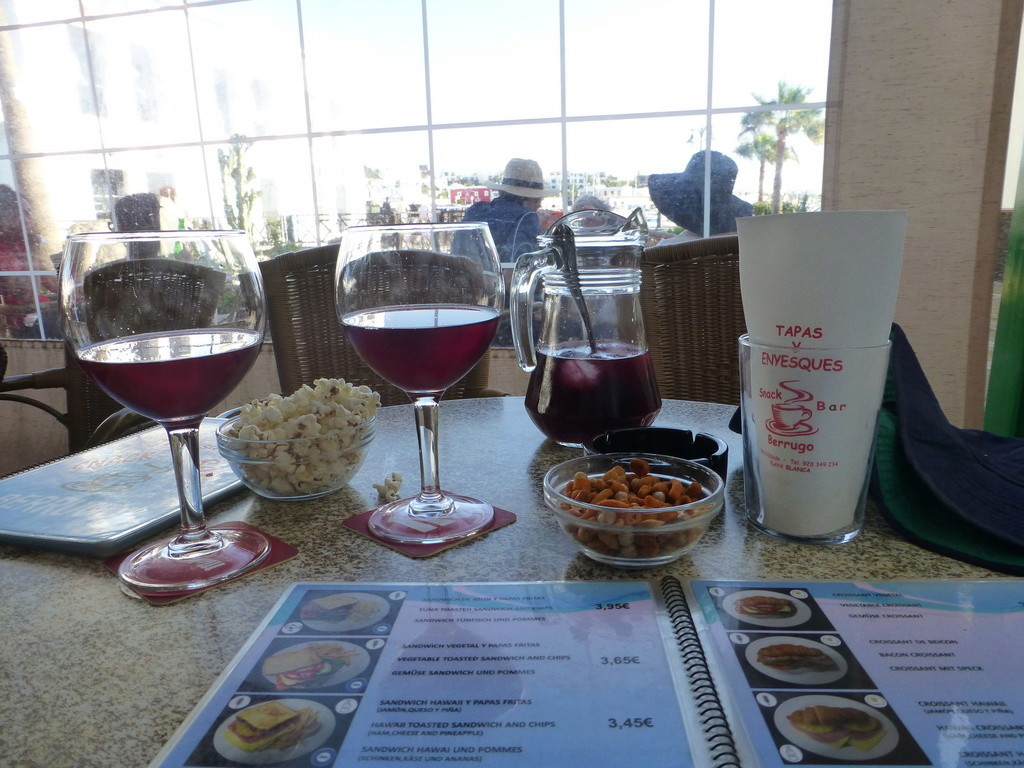 p1230976
Mrs Db has and omelette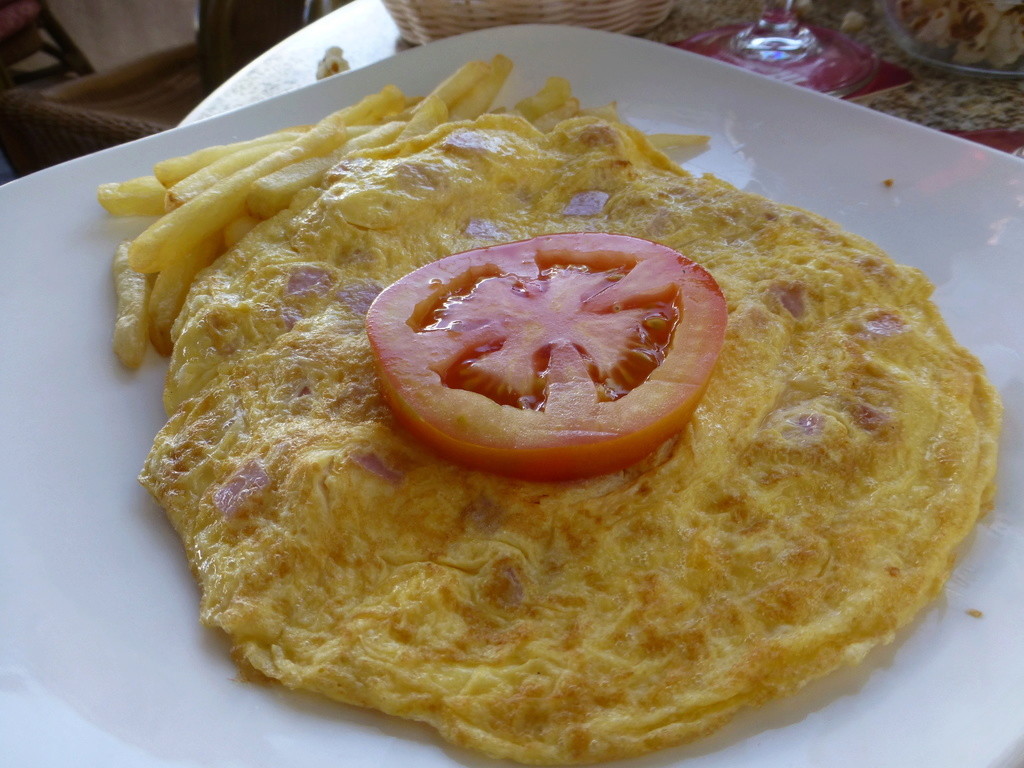 p1230977
I had a bacon sandwich
p1230979
the food was fine but the fruit in the sangria sunk to the bottom before it arrived, a quote from Basil Fawlty came to mind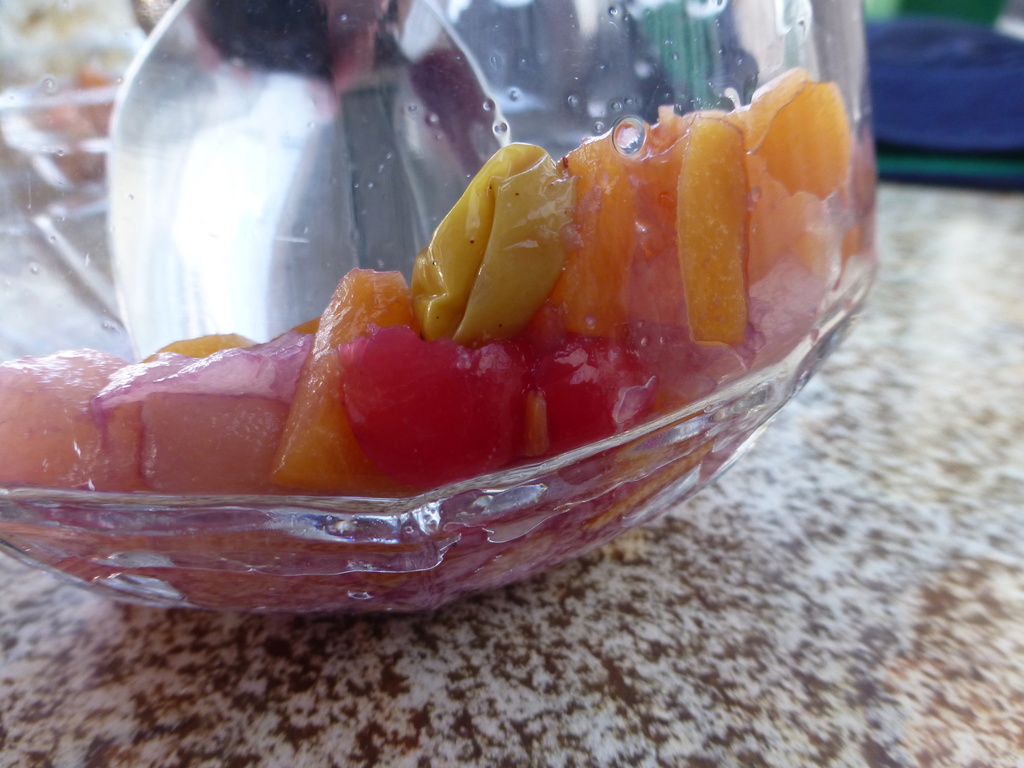 p1230980
In the afternoon we had table tennis and I still lost lol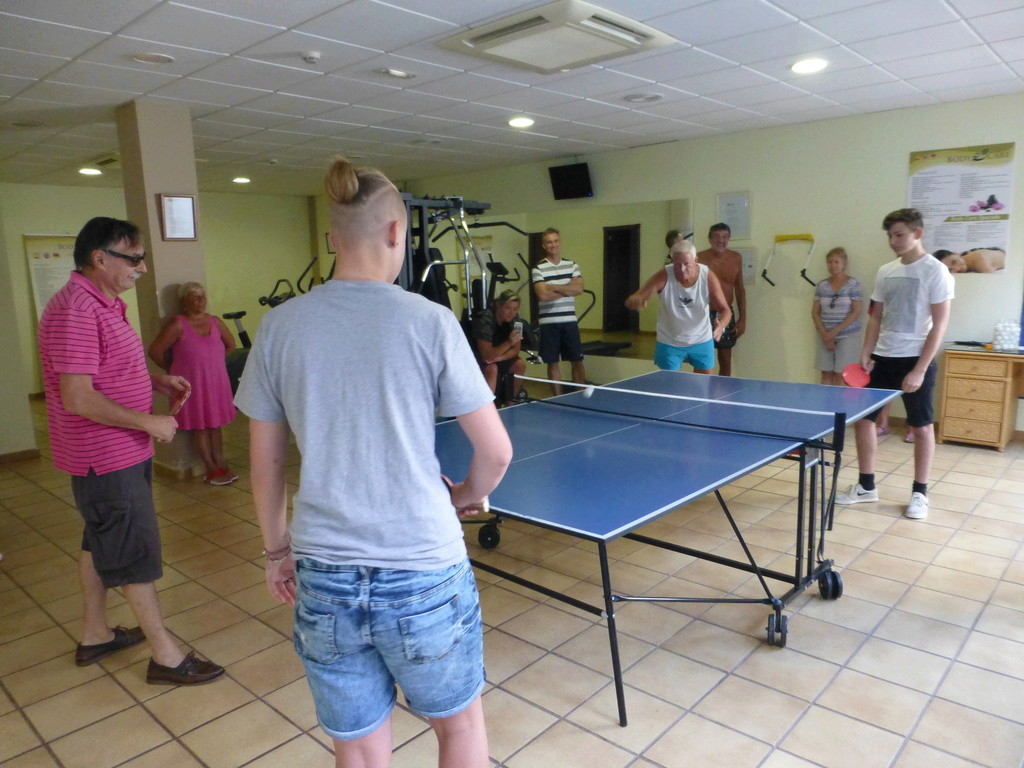 p1230983
so a sunset amongst the rocks from me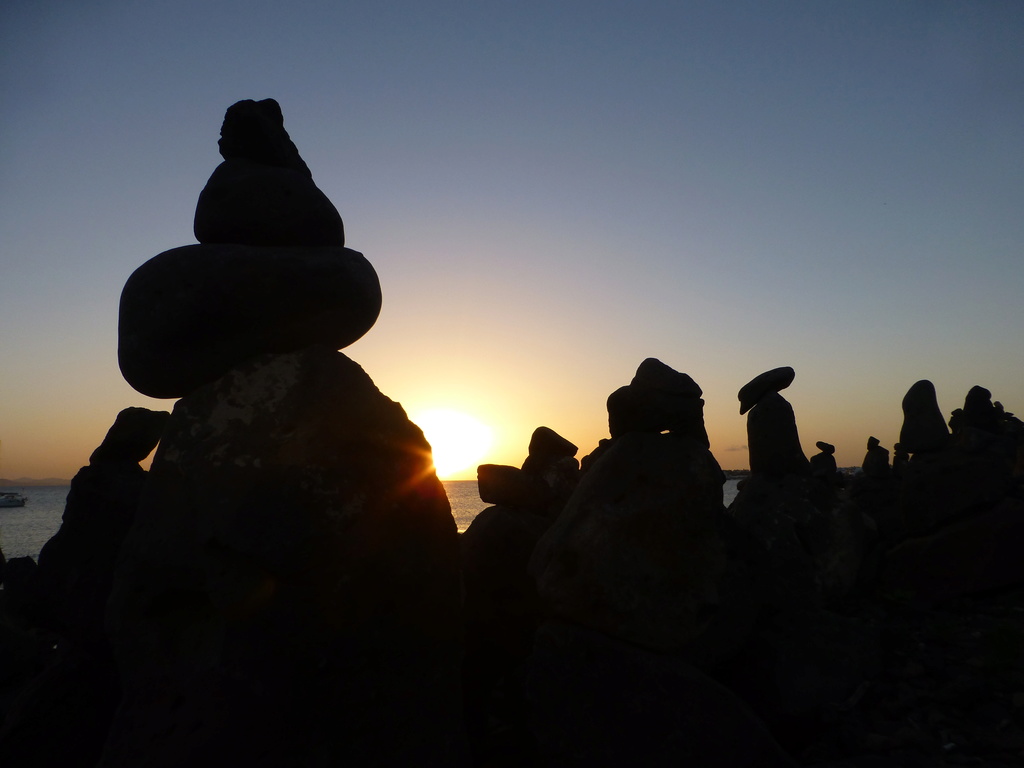 p1240011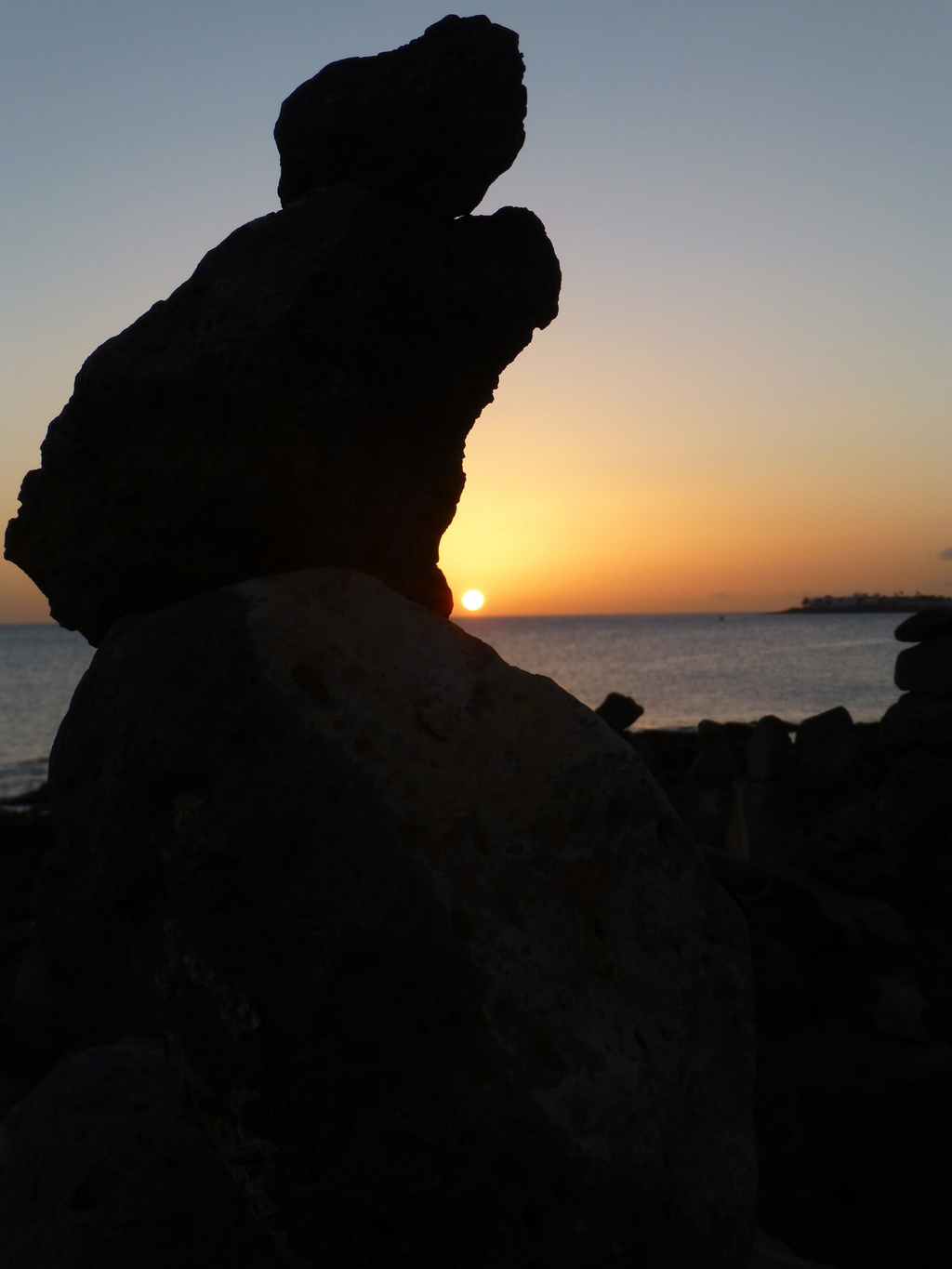 p1240018
This evening decided to return to El Horno's and walked to town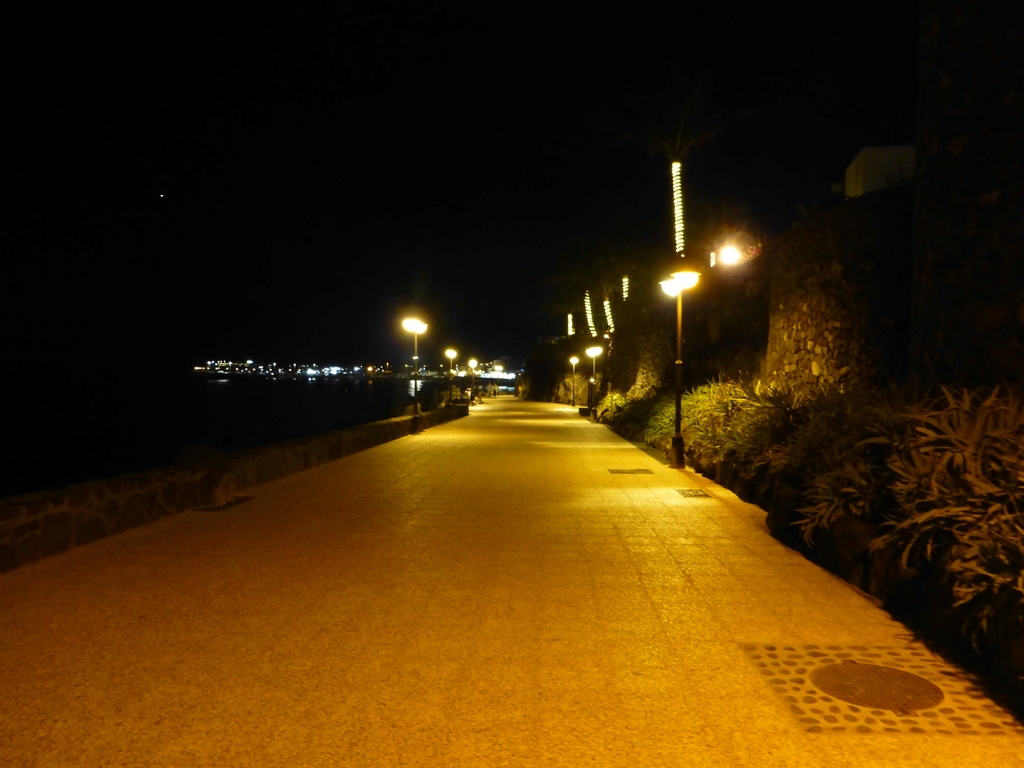 p1230030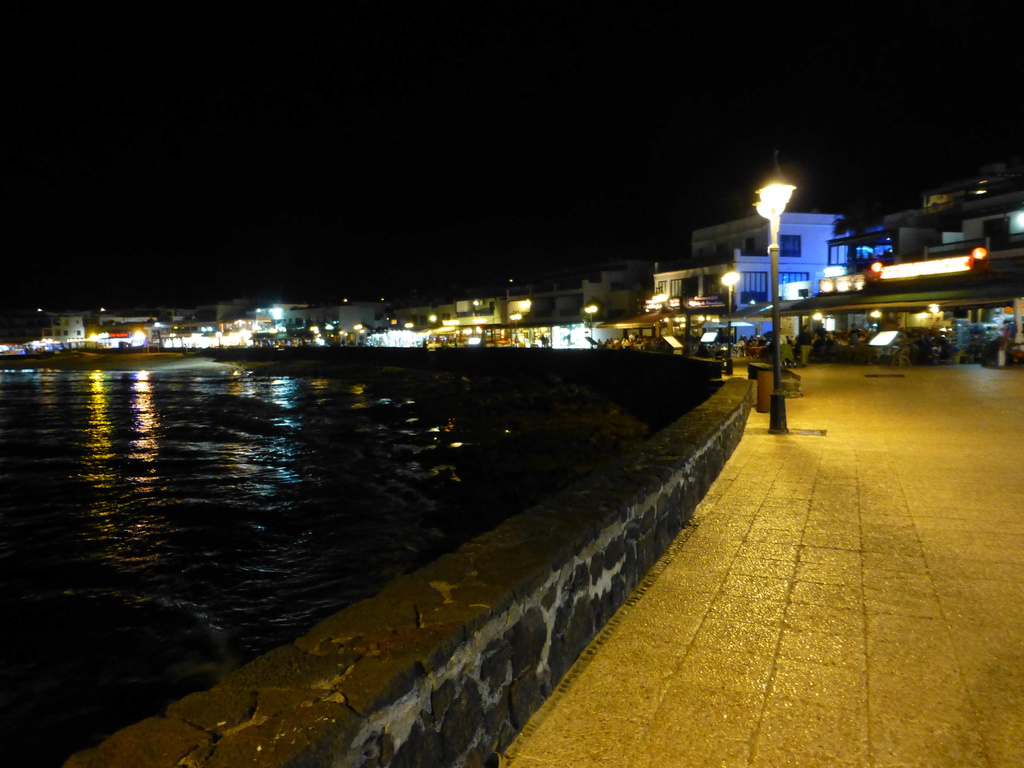 p1230031
The easiest way seemed to go up the stairs to L'artista and into the side street for El Horno's
p1230032
Their front entrance open at night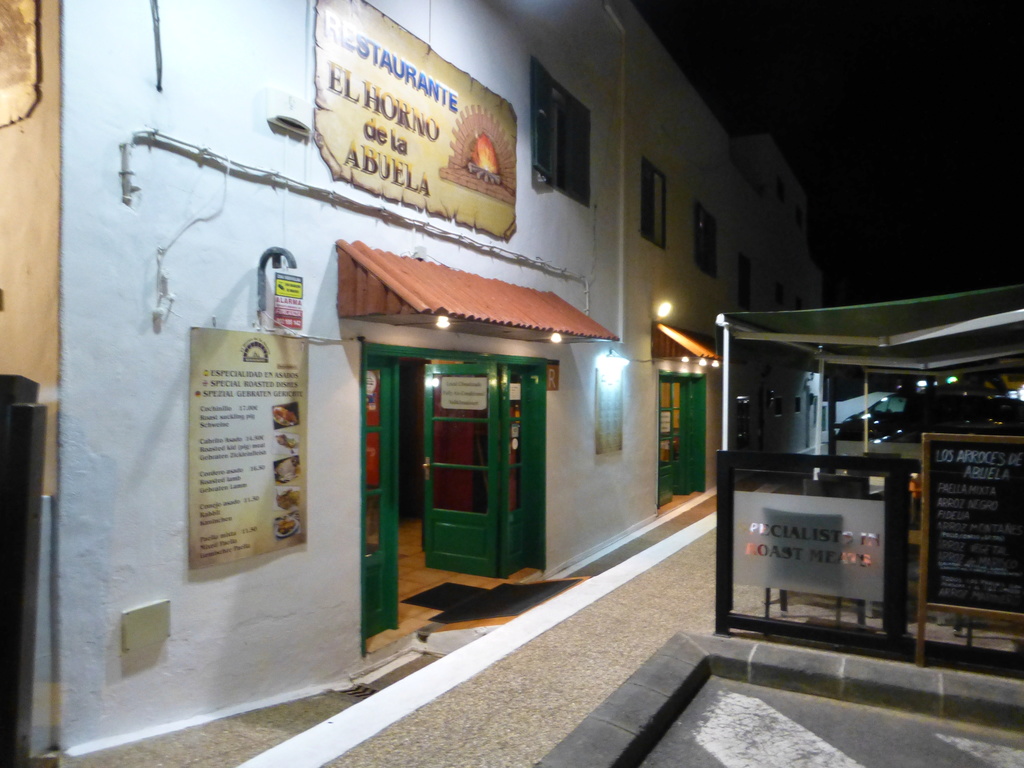 p1230033
menu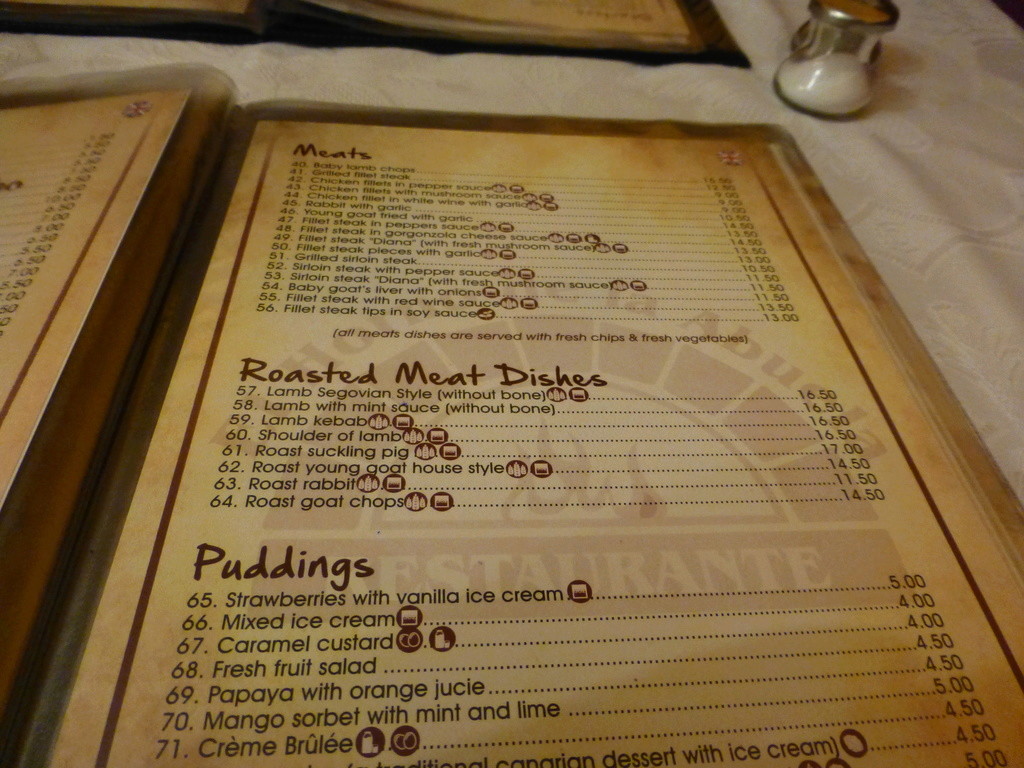 p1230034
Tonight there were only a few people eating how strange it was packed last time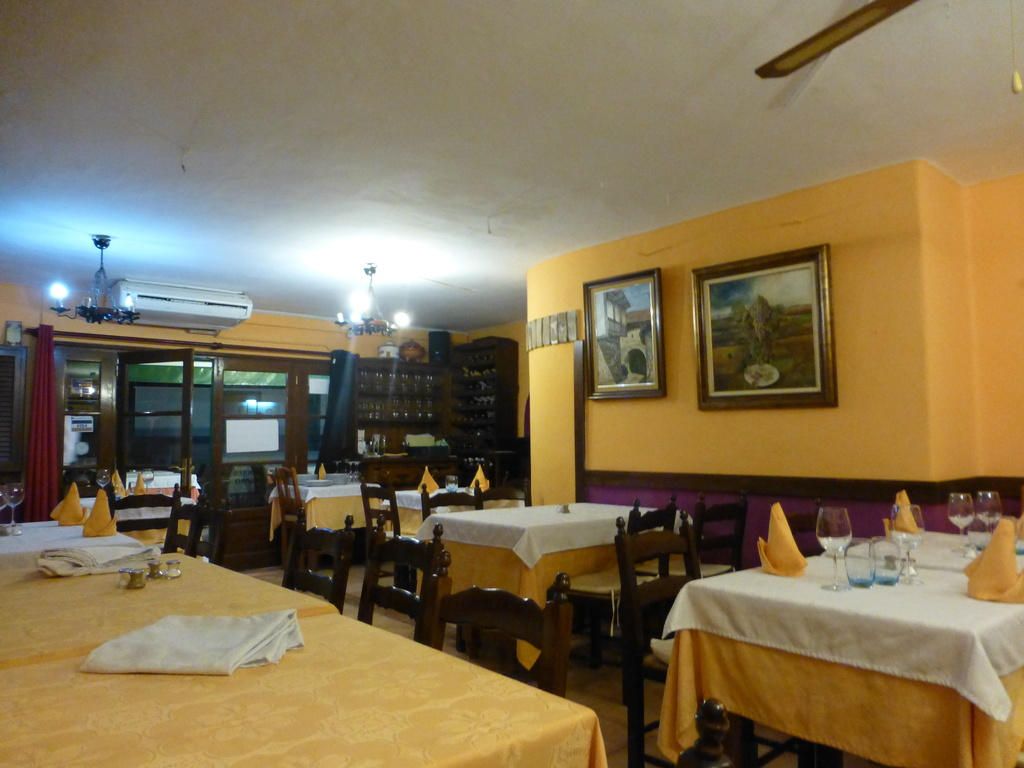 p1230035
I had the steak gorgonzola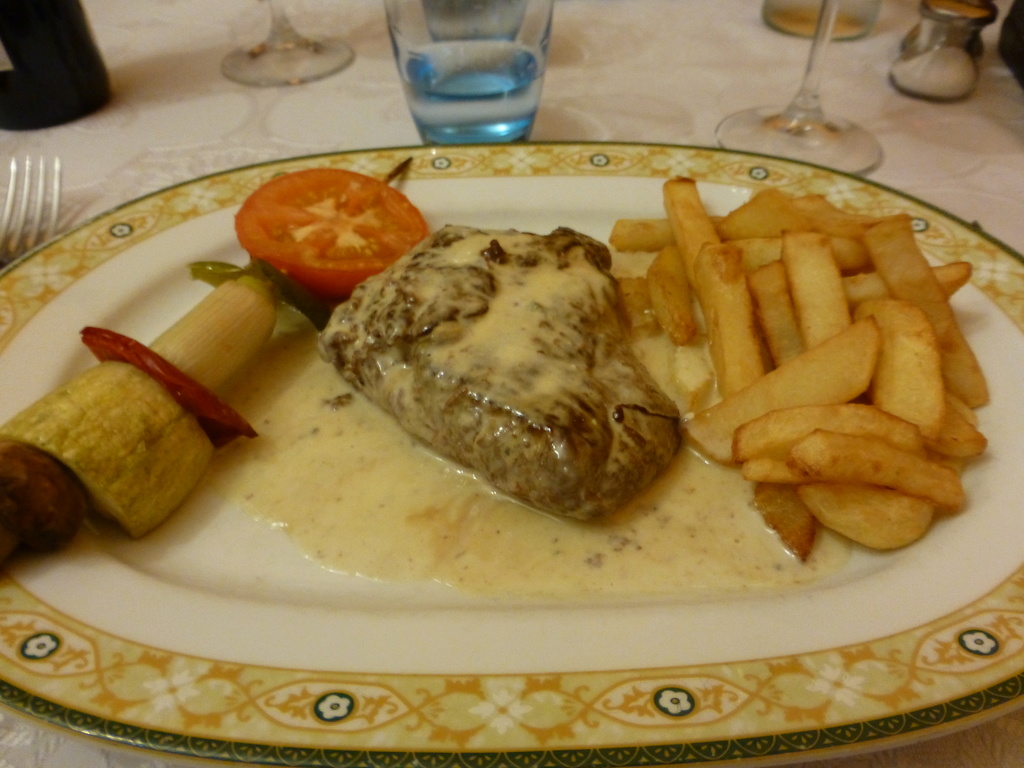 p1230036
Mrs Db had the peppered steak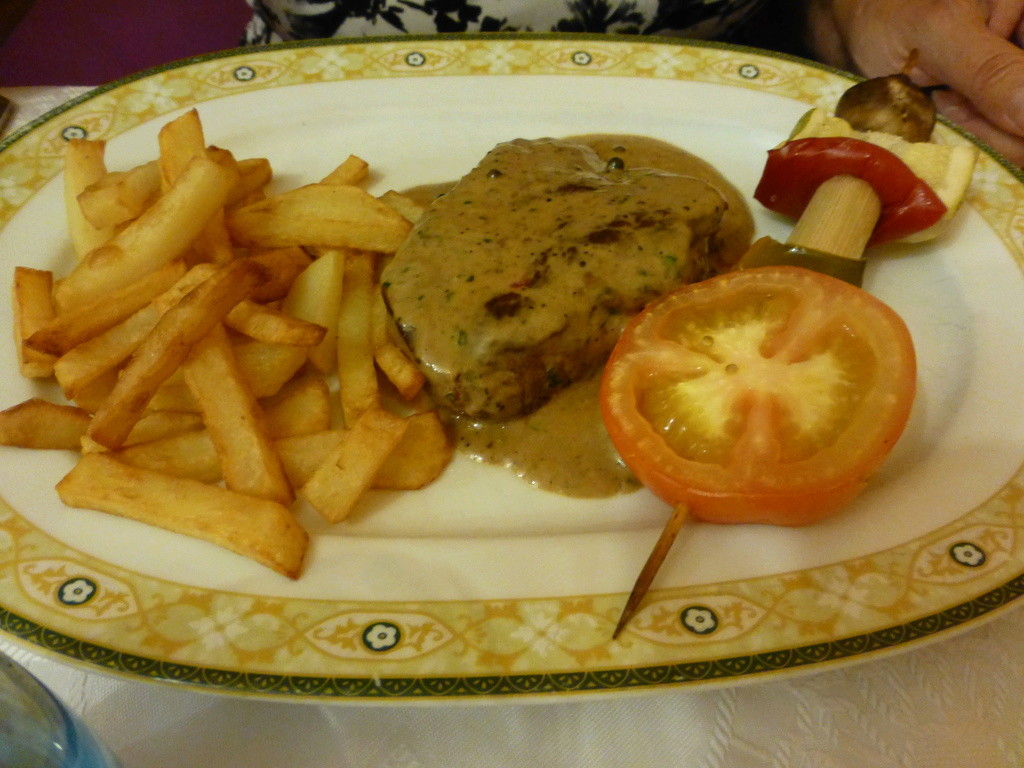 p1230037
and a free drink of our choice mine was a whiskey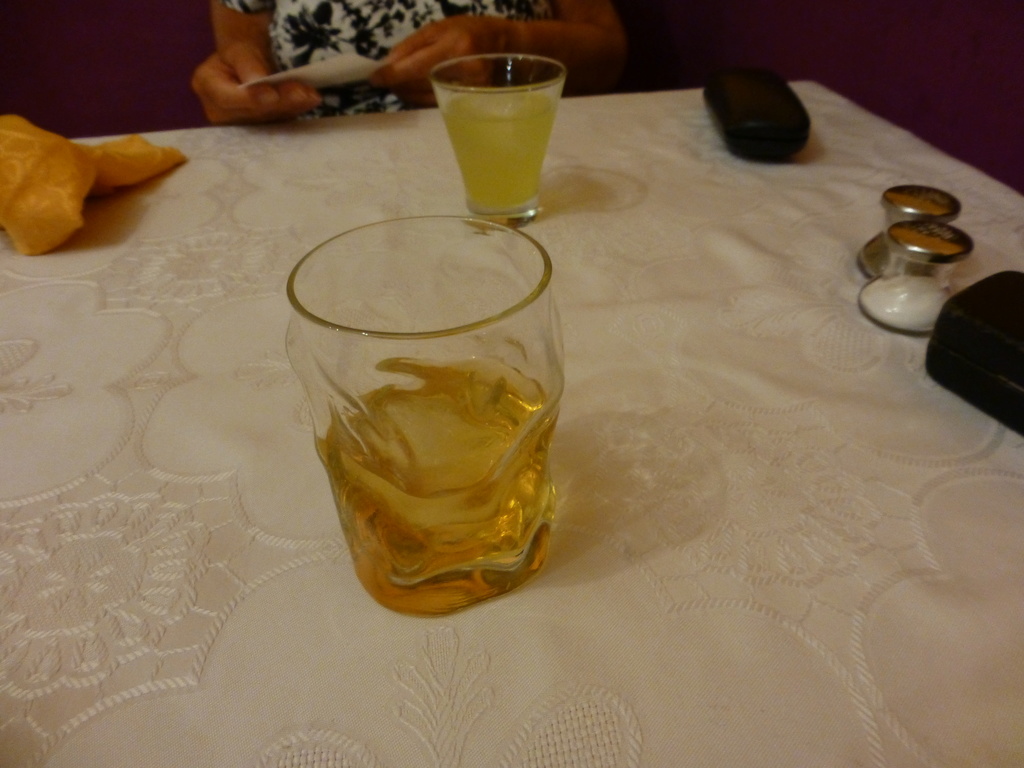 p1230038
Then a nice walk back to the apartment to wear it all off
p1230039
End of Day 9Tuesday Day 10

Another day and very little cloud about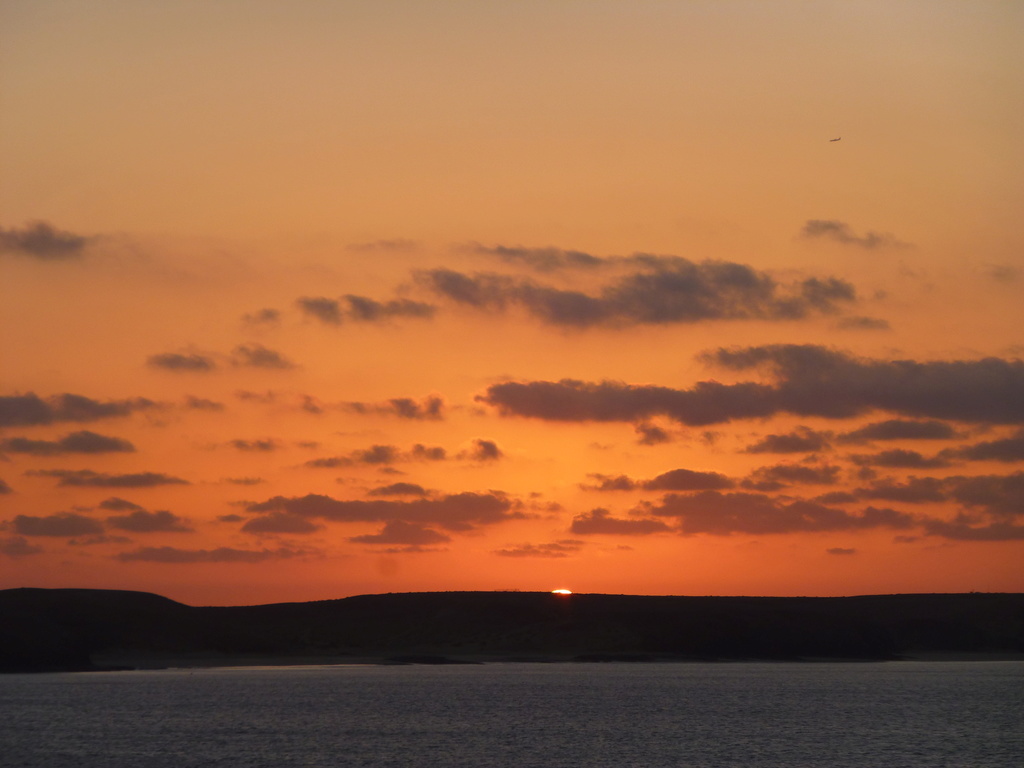 p1240047
So a standard sunrise
p1240056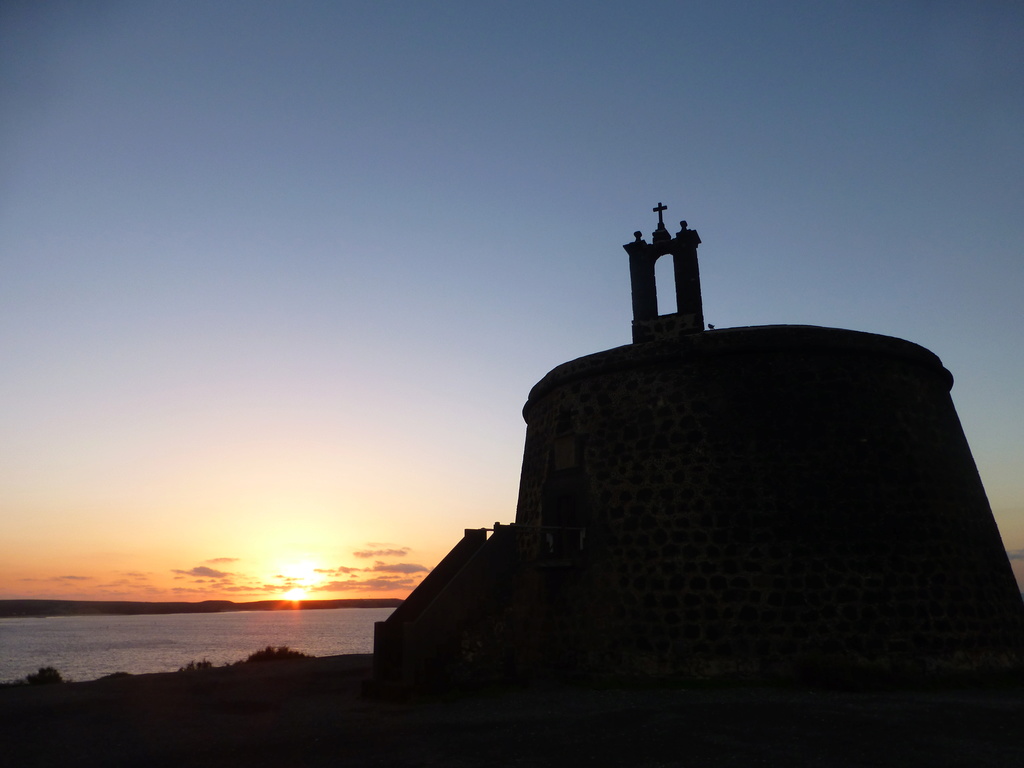 p1240058
Perfect morning from the balcony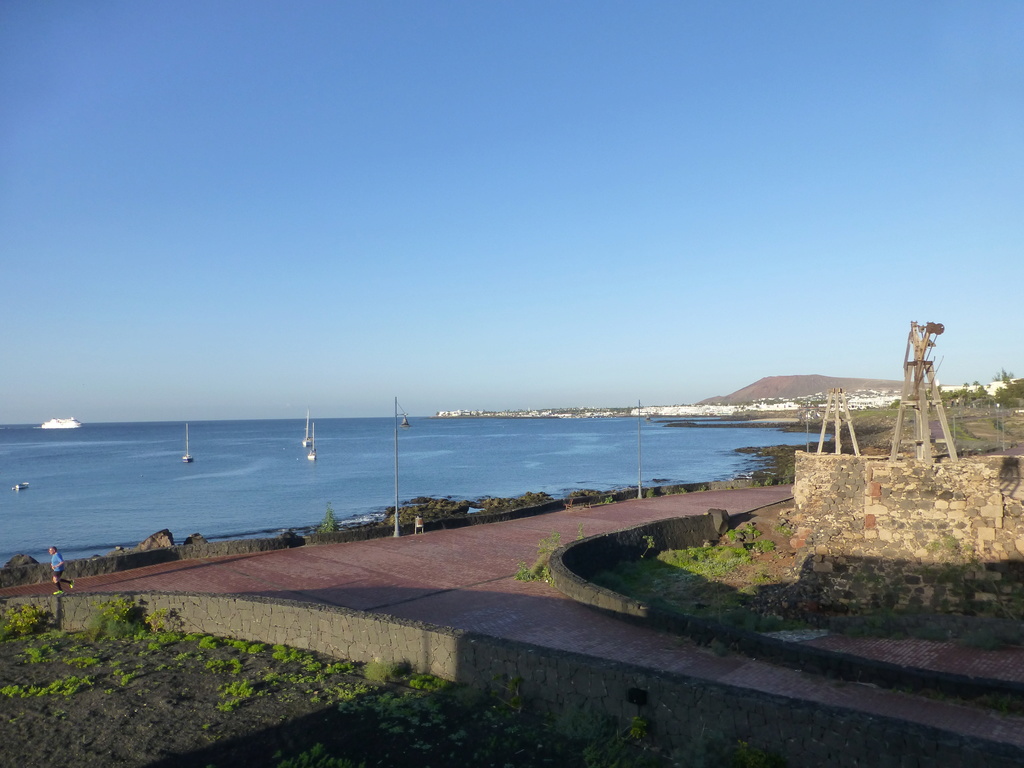 p1240062
and a morning around the pool which involved taking part in killer darts which I lost lol
p1240064
Well I got my sunny picture in the wind tower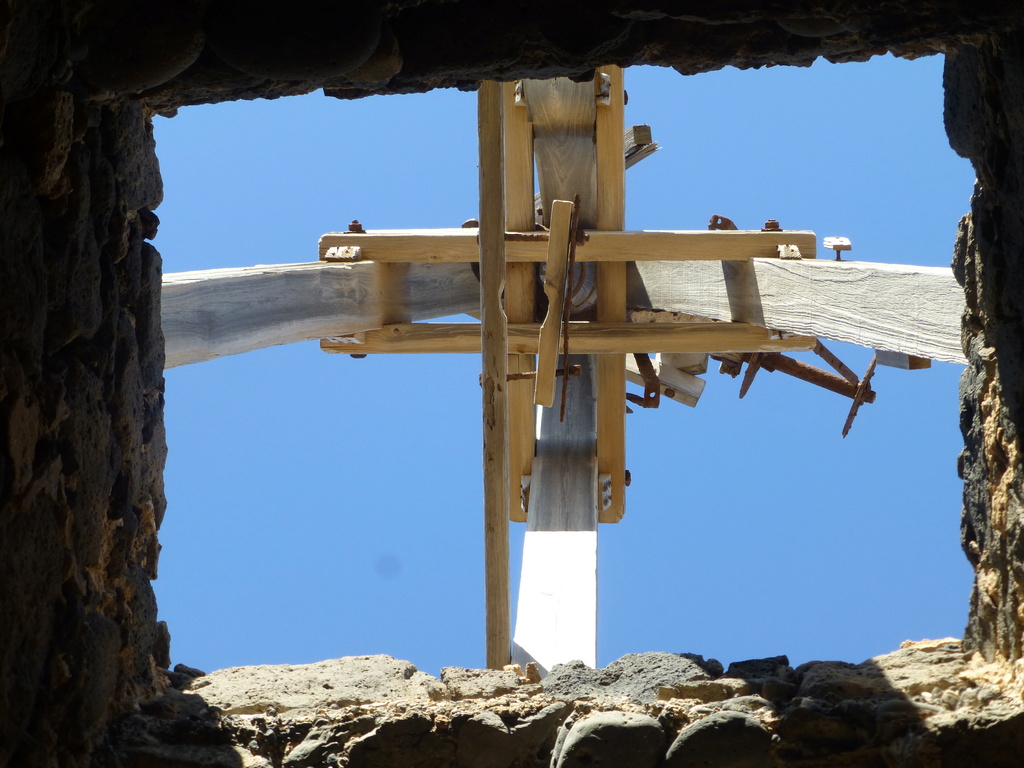 p1240066
The beach is popular today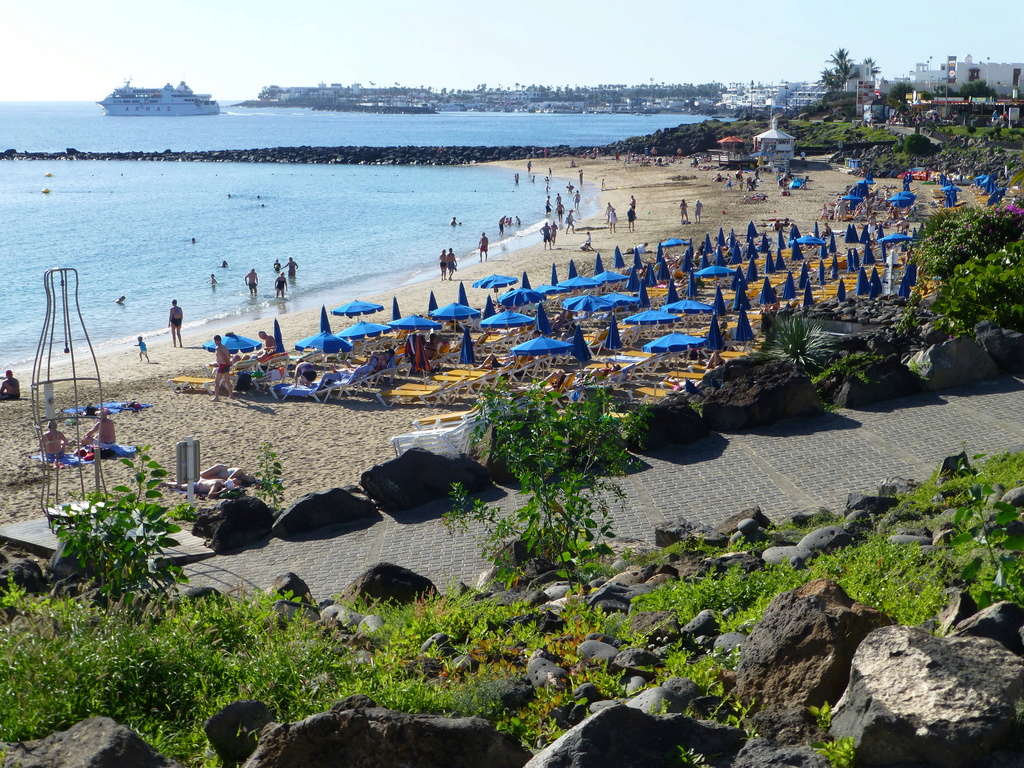 p1240073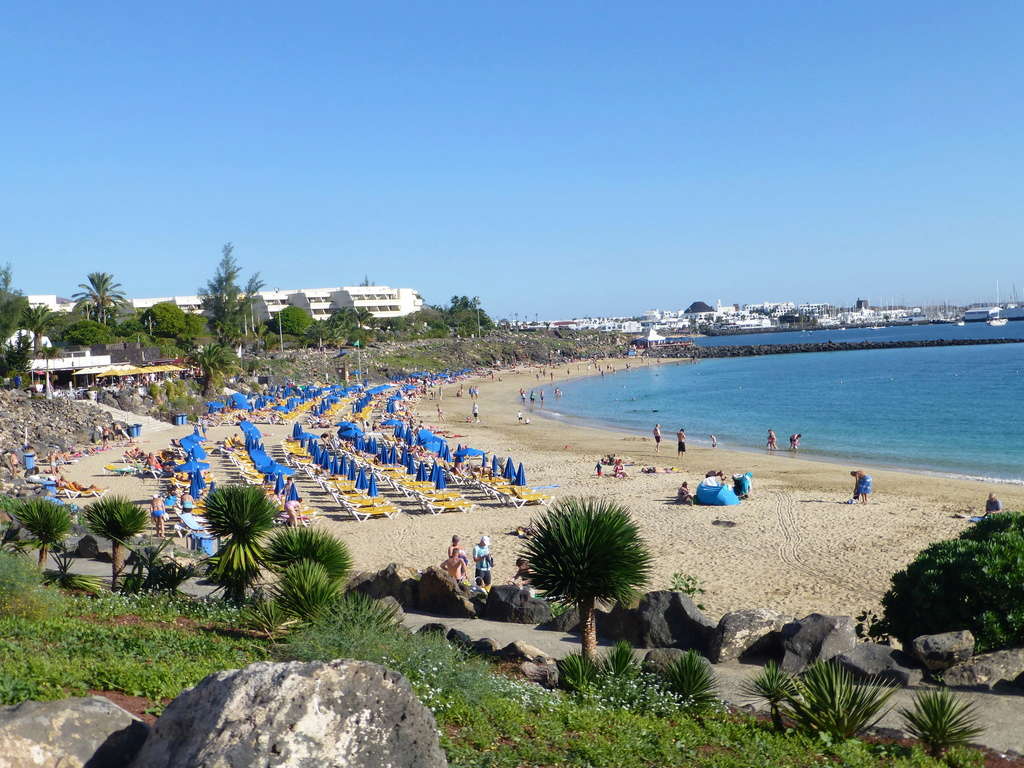 p1240075
Just above the beach and to the left is the Papagayo Commercial Centre which has the Harp bar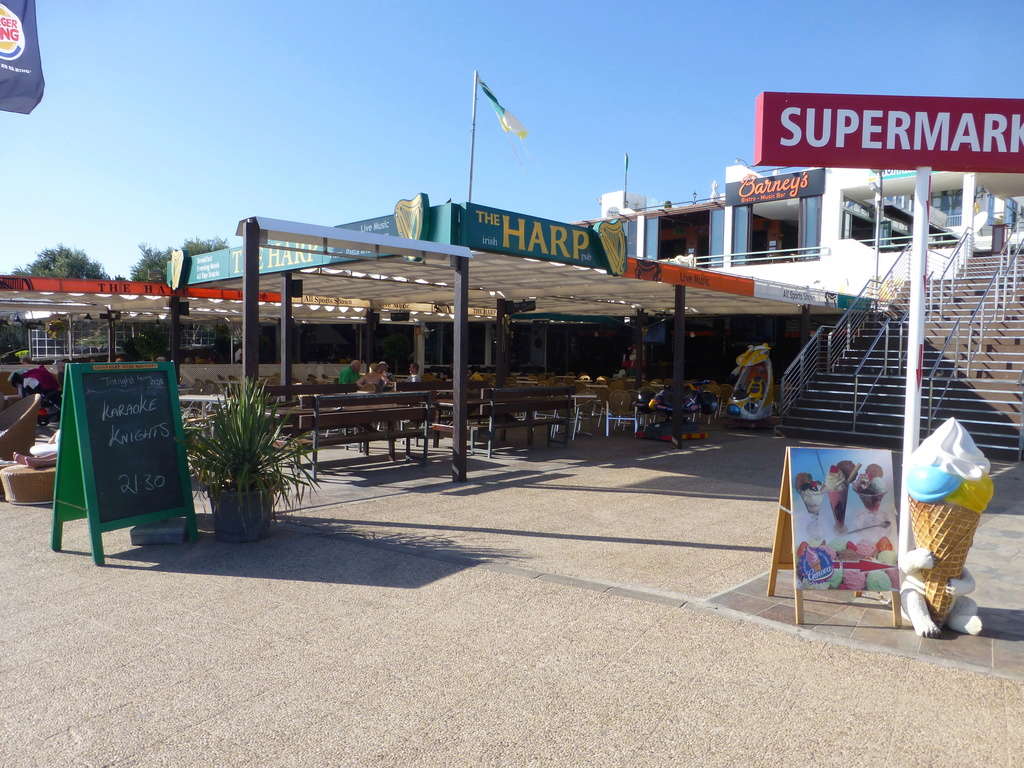 p1230076
The Jungle Bar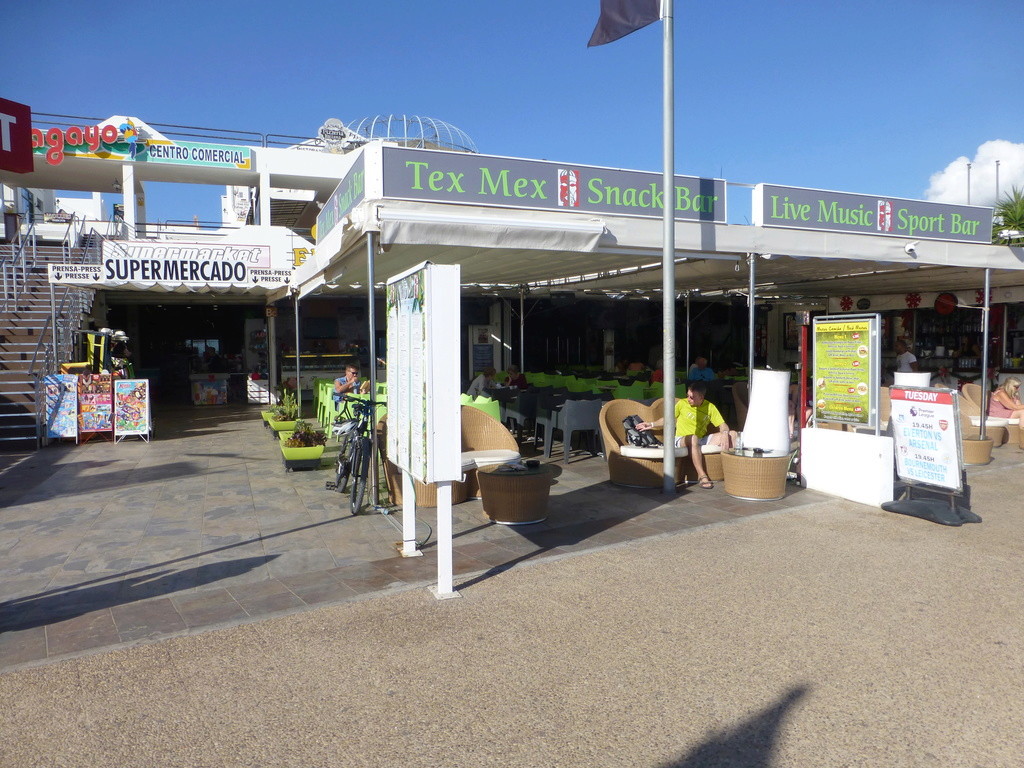 p1240077
The supermarket underneath them has had a small refurbishment
p1240078
Barney's where I like their burgers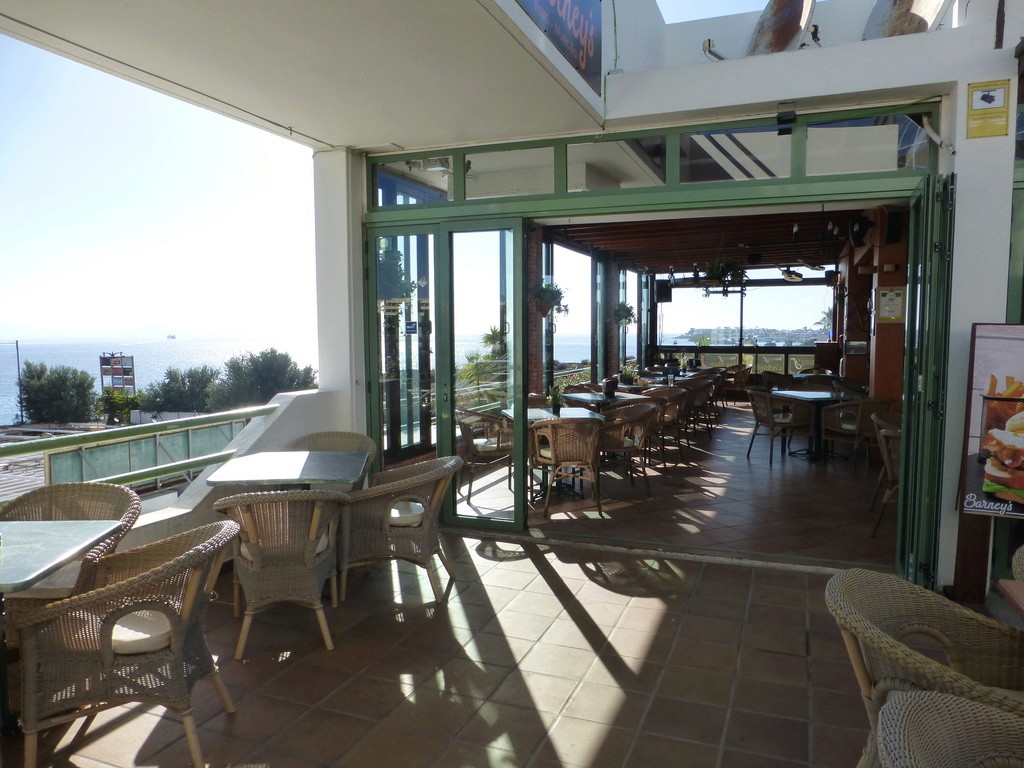 p1240079
opposite is the Burger King that is open late if anybody is desperate for a meal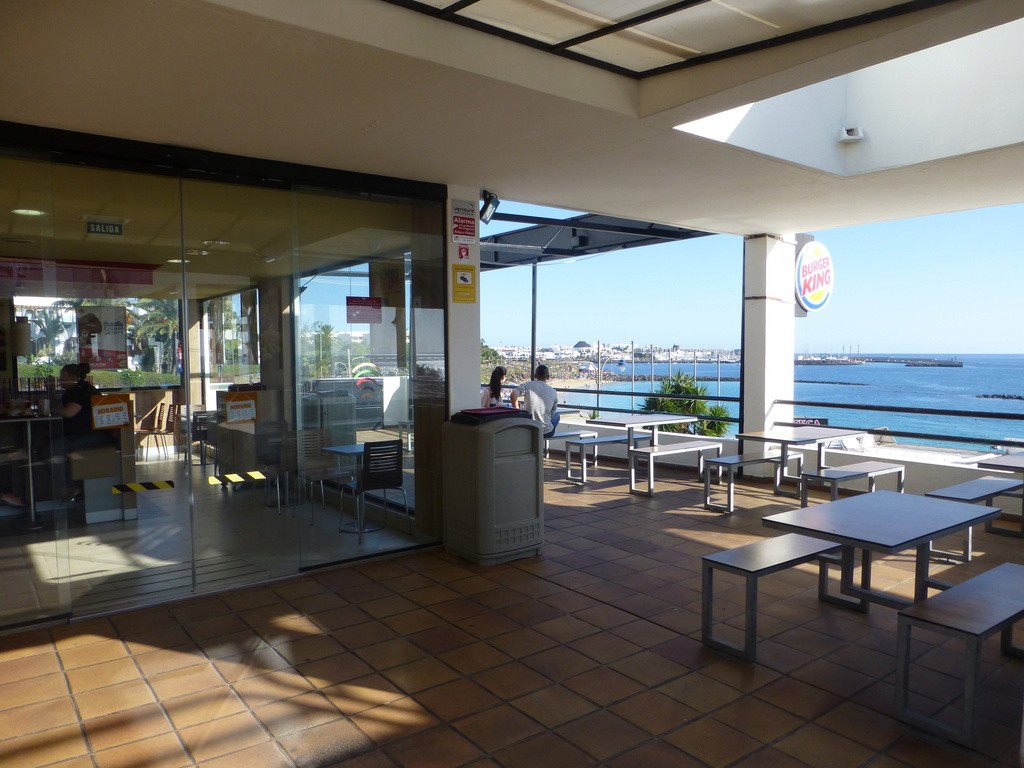 p1240080
Wax's bar for the football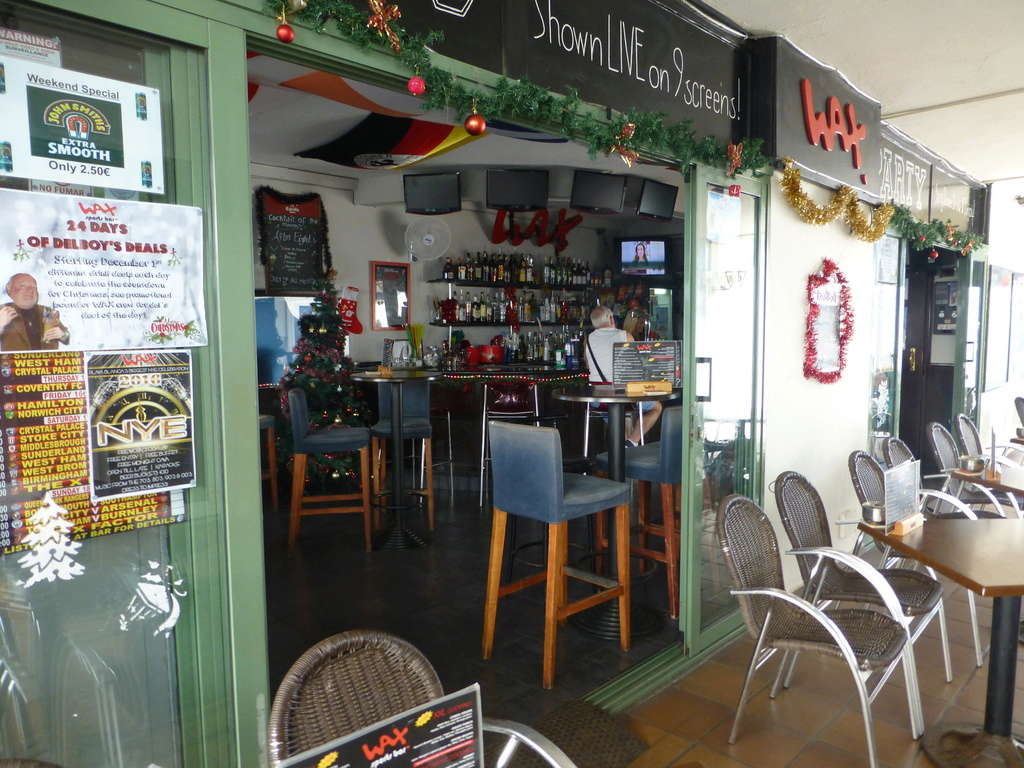 p1240082
Dive shop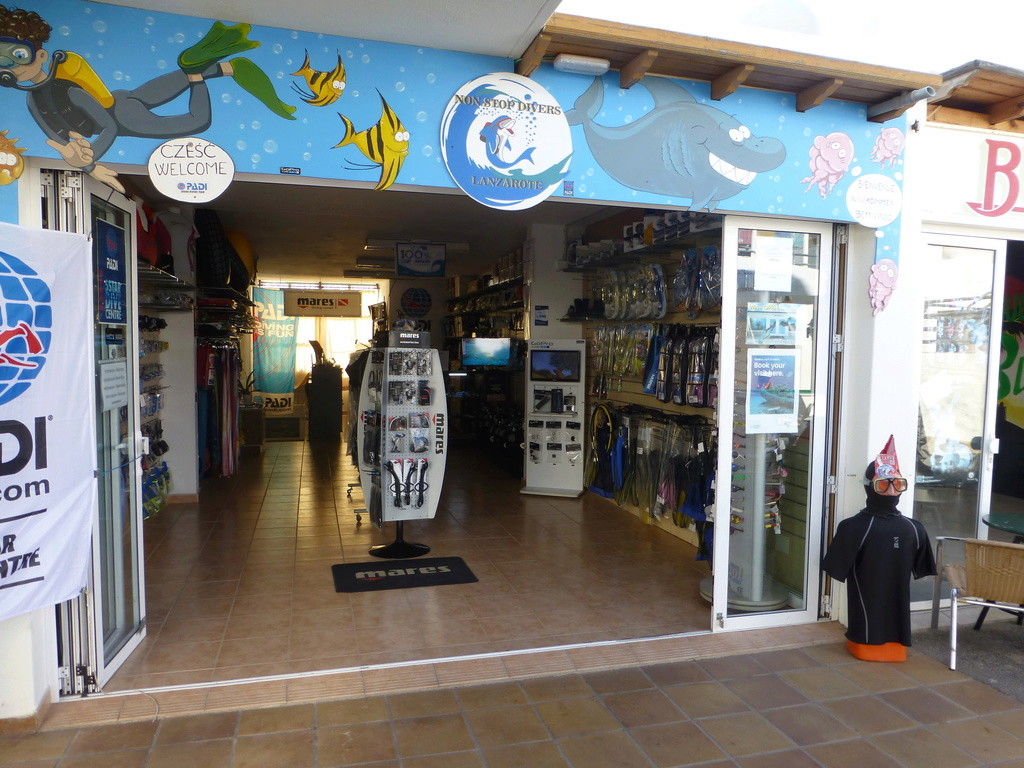 p1240083
Busker's have Karaoke nights
p1240084
Tito's Cafe which is new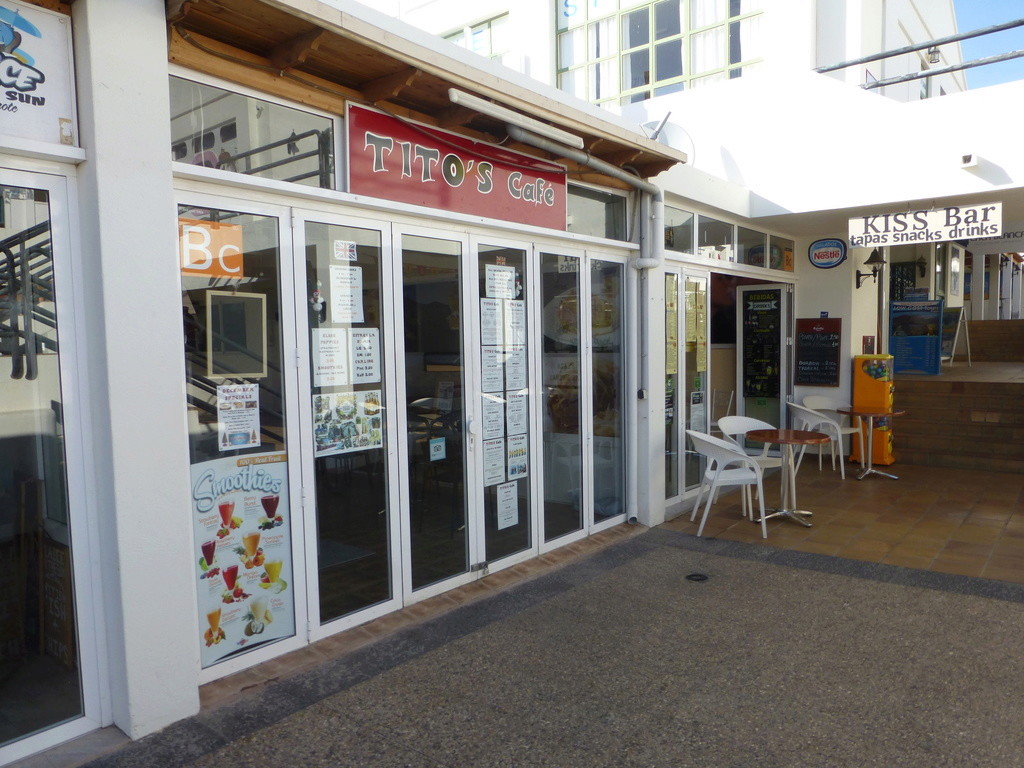 p1240085
The 12D cinema has closed but on investigation I hear it is shortly going to the Lanzsur Club Hotel but will find that out before the end of the holiday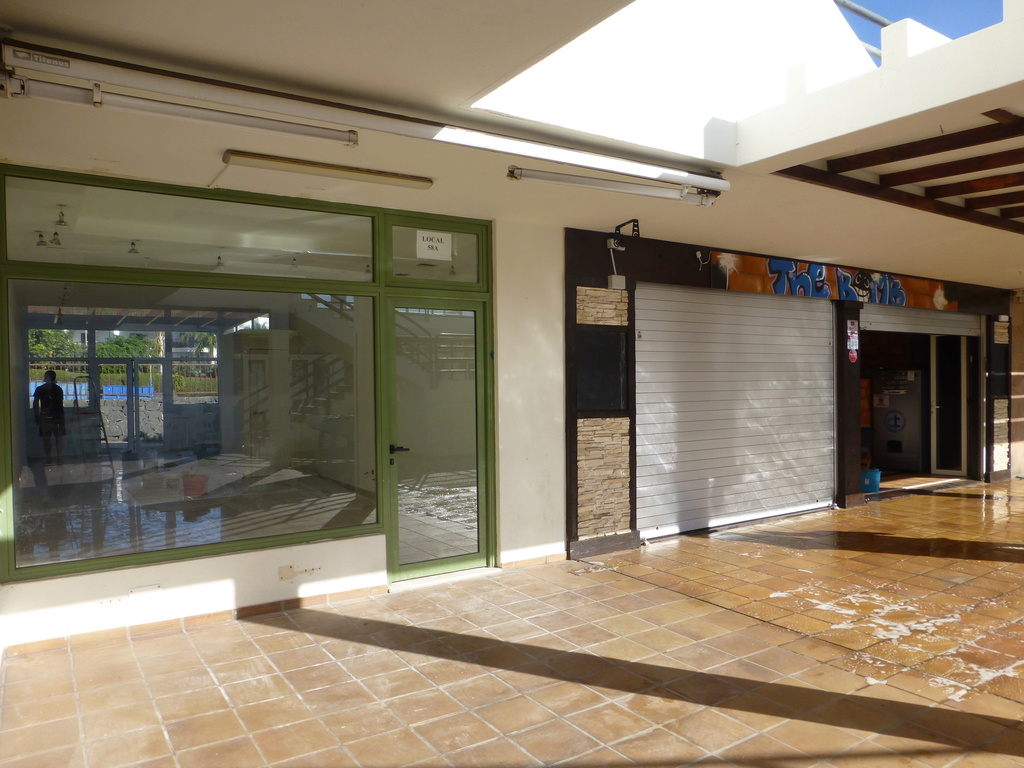 p1240086
A Dive school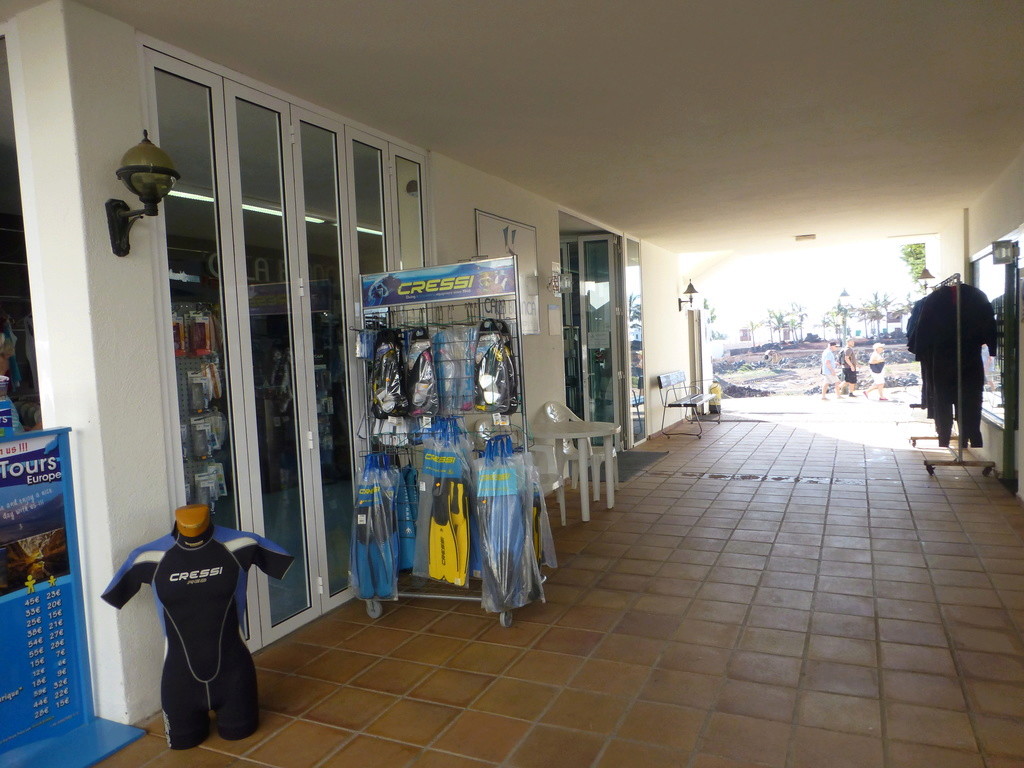 p1240088
Waikiki bar i don't recall being there last year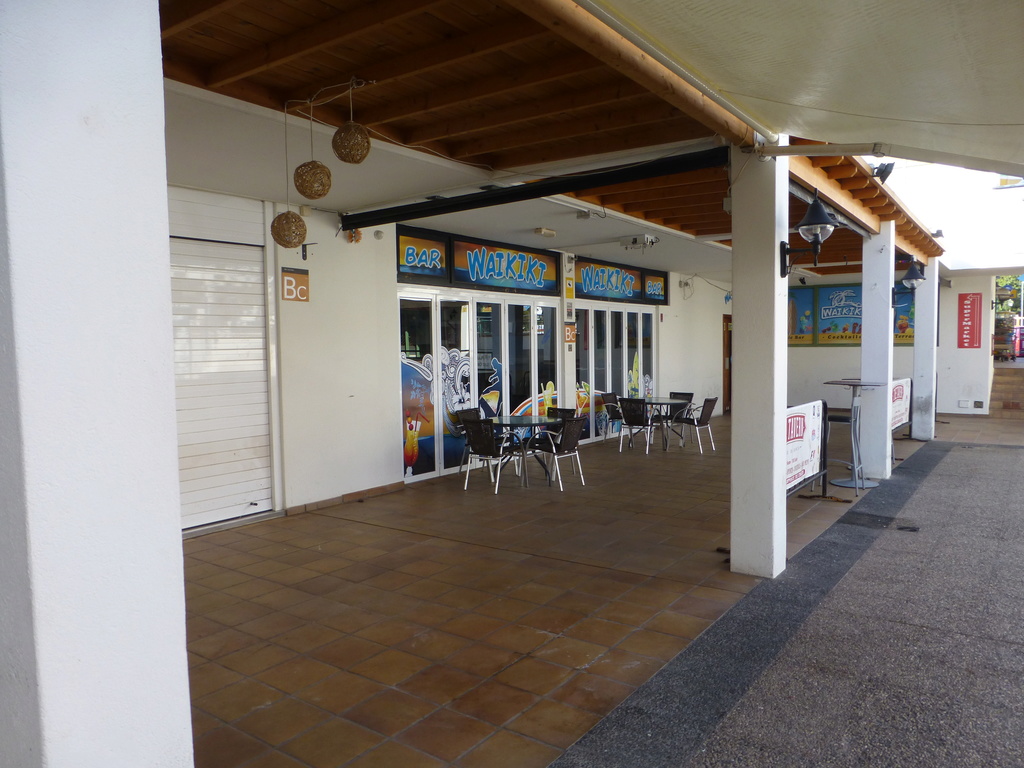 p1240090
There is a shop that hires mobility scooters but don't know anything about them to comment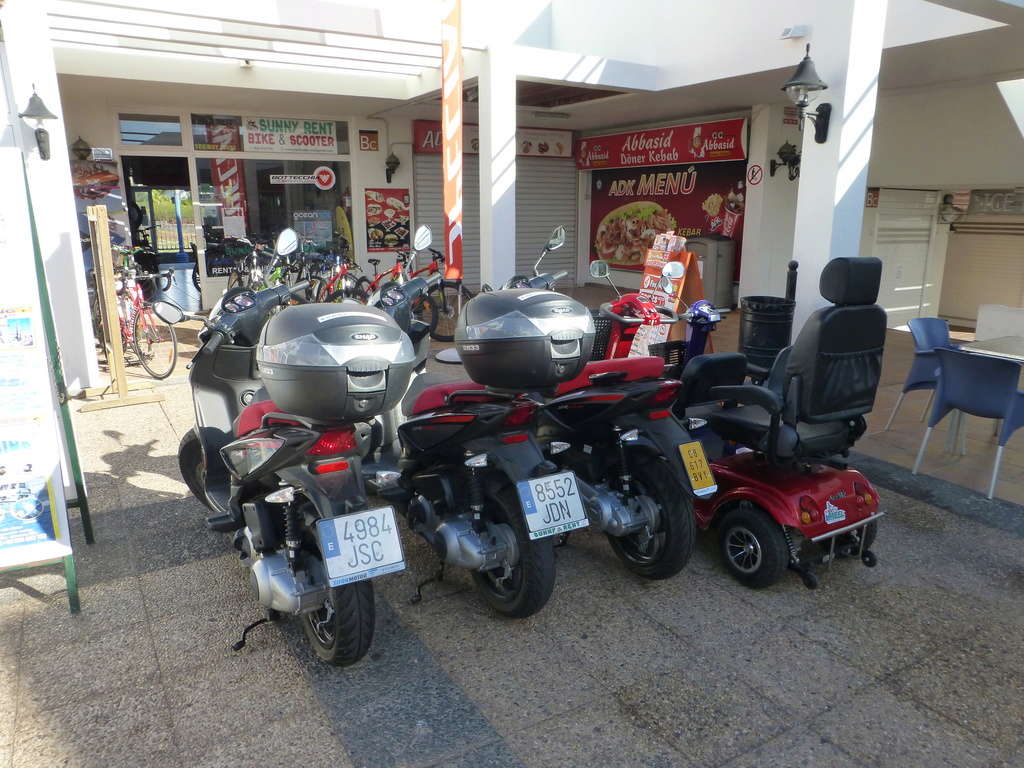 p1240092
The Spice Fusion we ate in a few night back and included in the first half of the review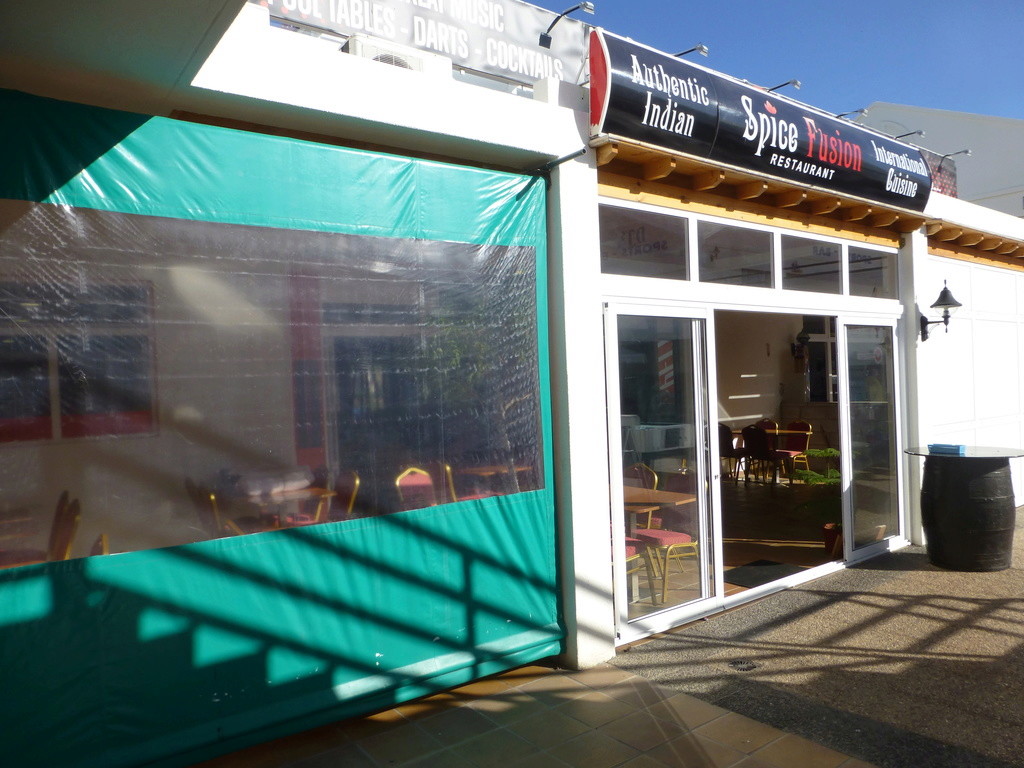 p1240093
Mollies bar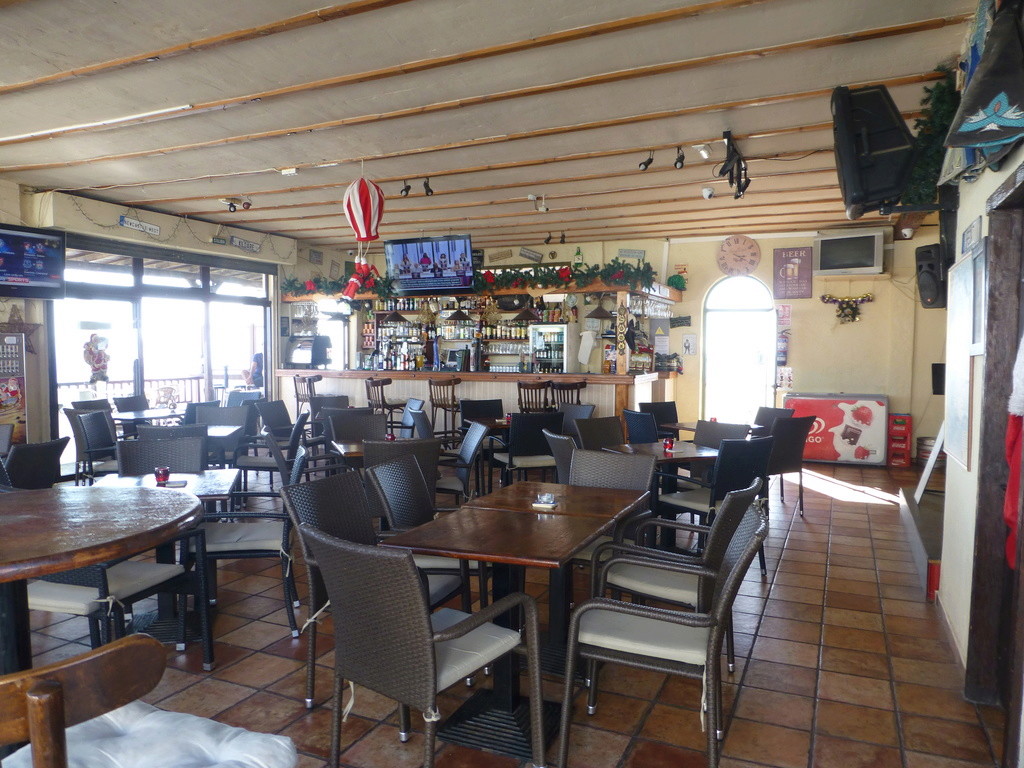 p1240097
Which has billiard tables
p1240100
Casale Franco's Italian restaurant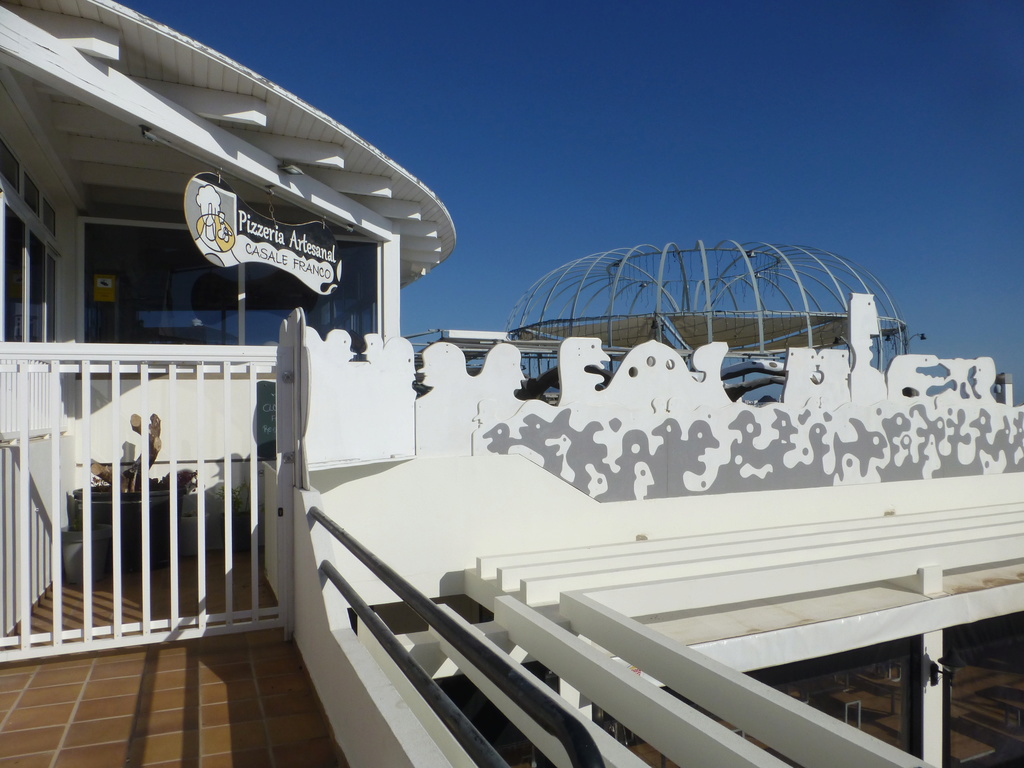 p1240099
Across the road in the High St there is a run of shops, bars, restaurants and banks
Mama Mia's bar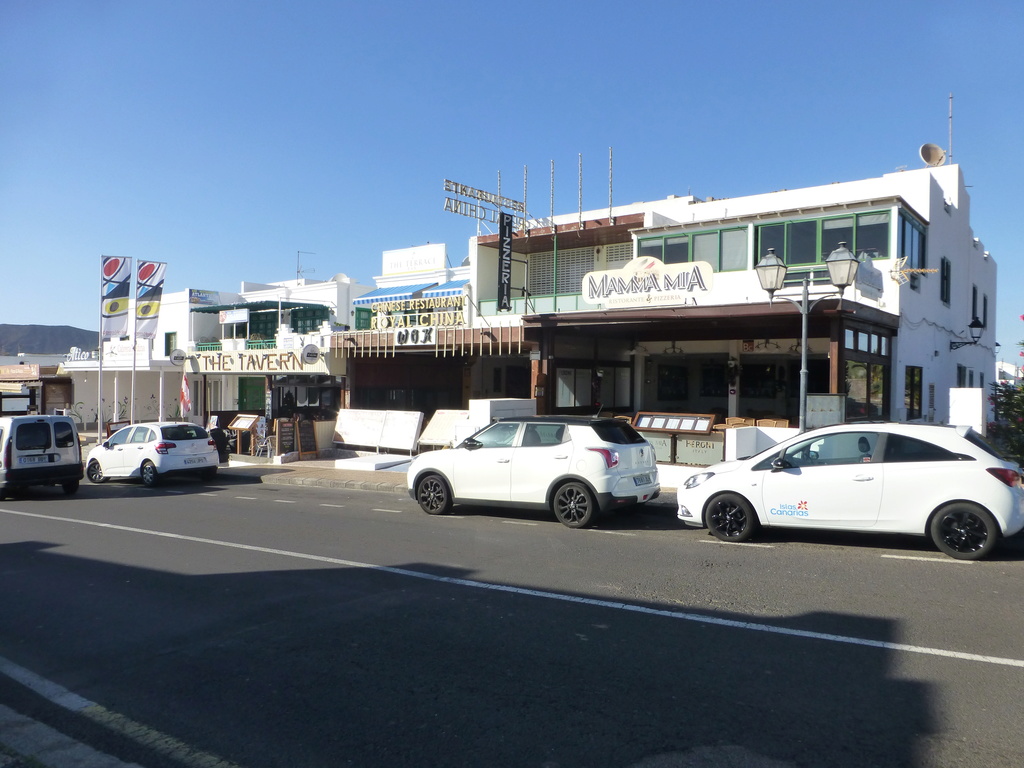 p1240103
The Tavern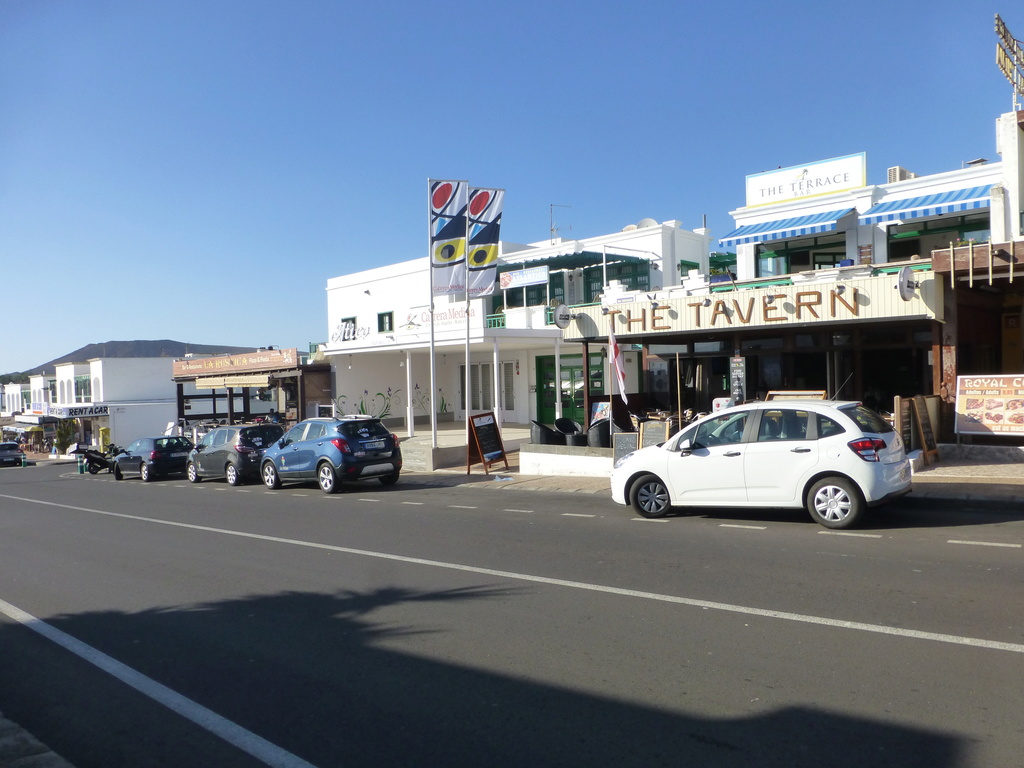 p1240104
The White Church which seems to be blowing white smoke is there a new Pope lol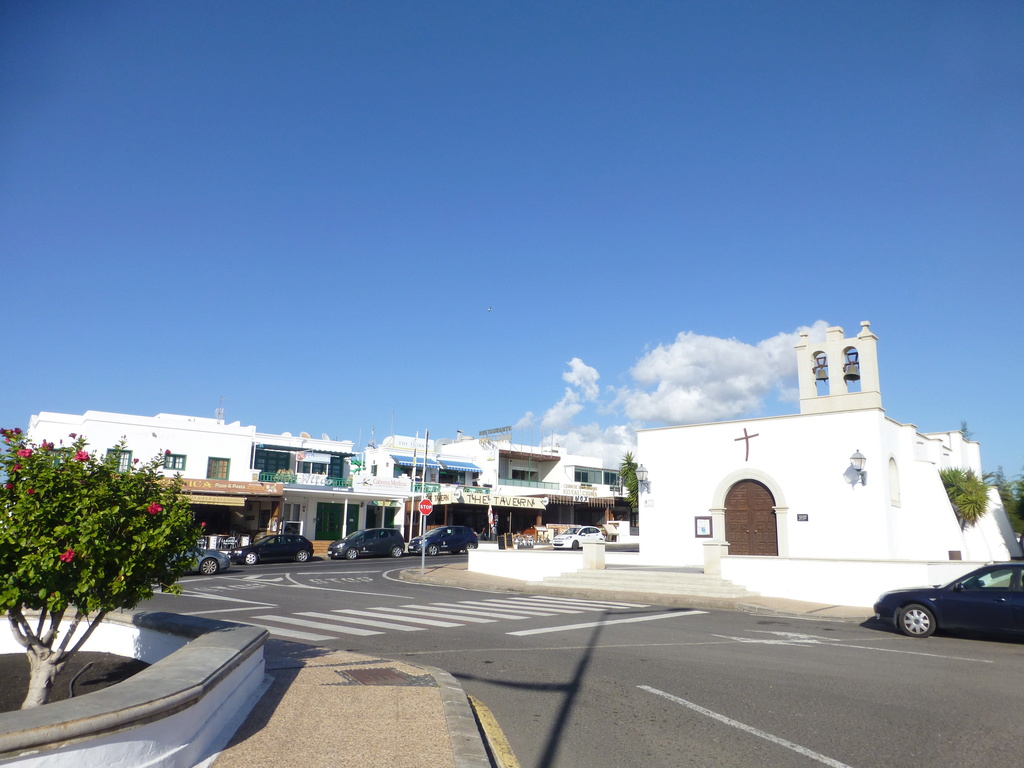 p1240107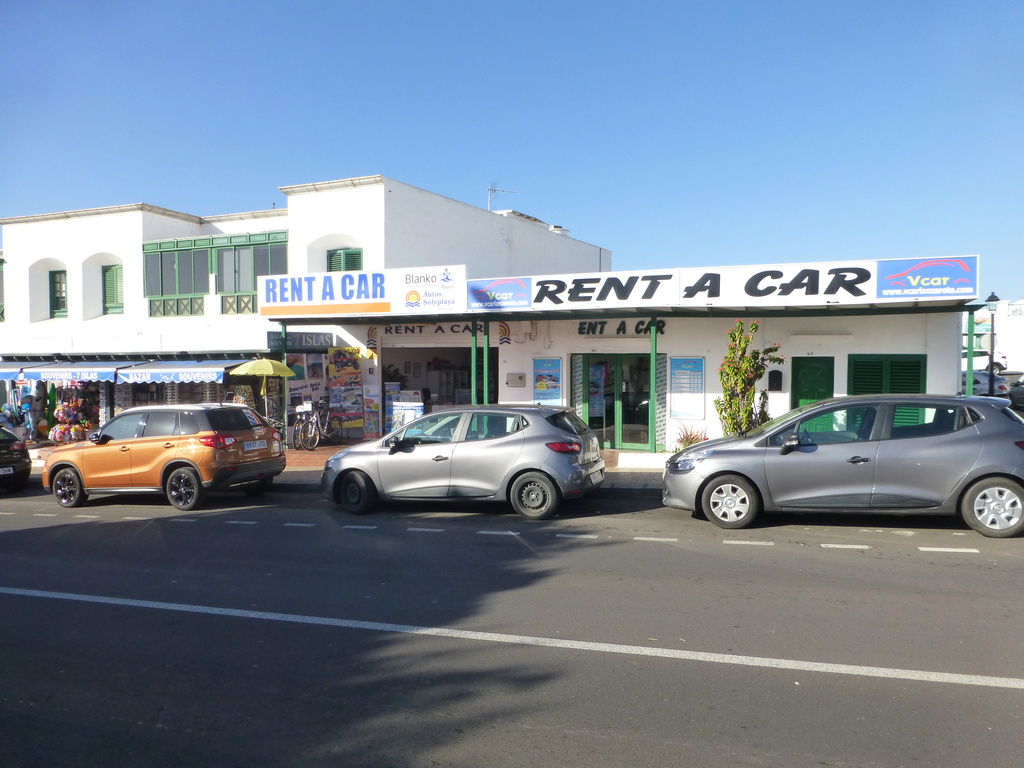 p1240108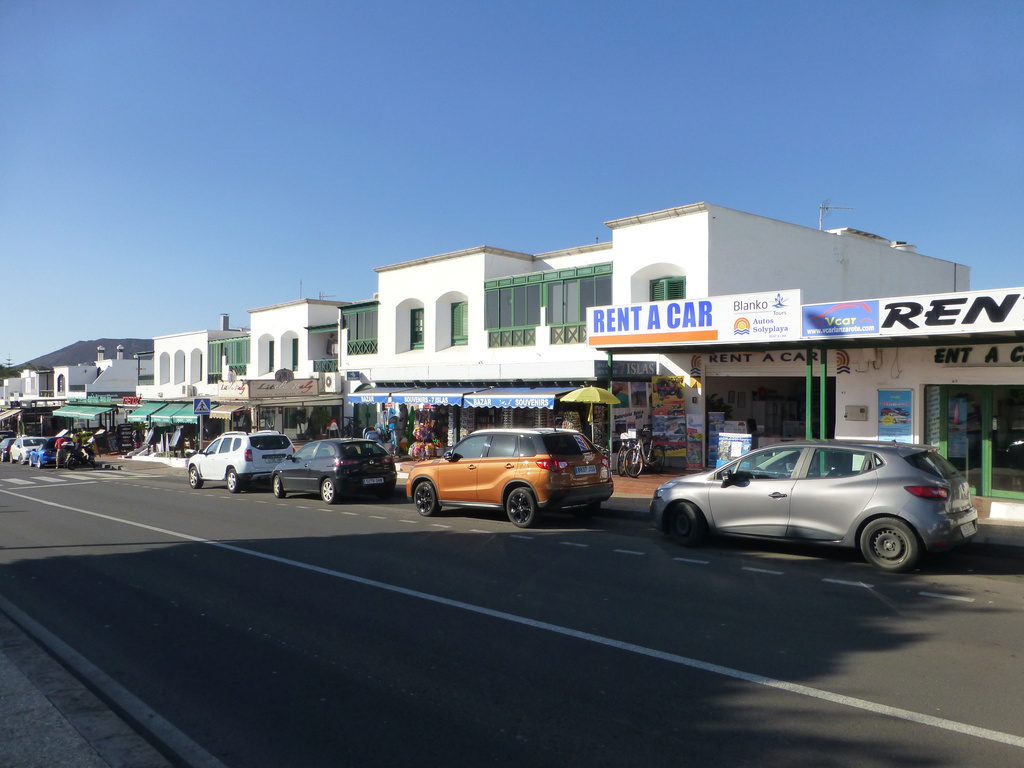 p1240109
Cervante's restaurant is the one opposite the zebra crossing where we ate earlier on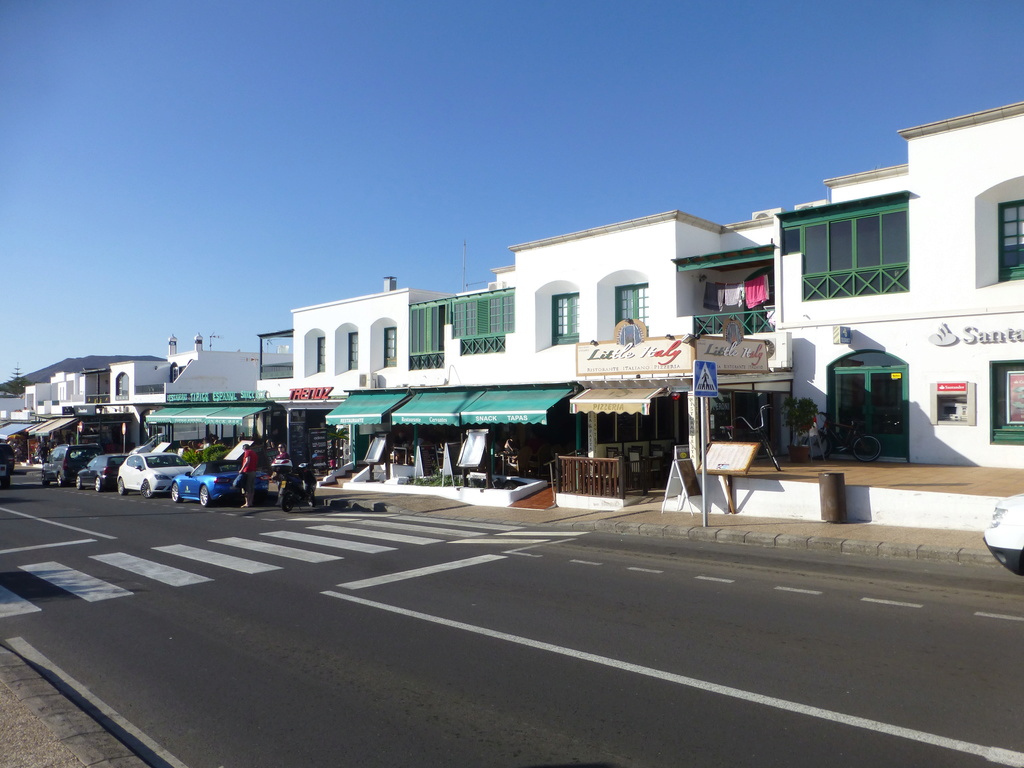 p1240110
Play area for children with a galleon ship to climb on
p1240111
p1240112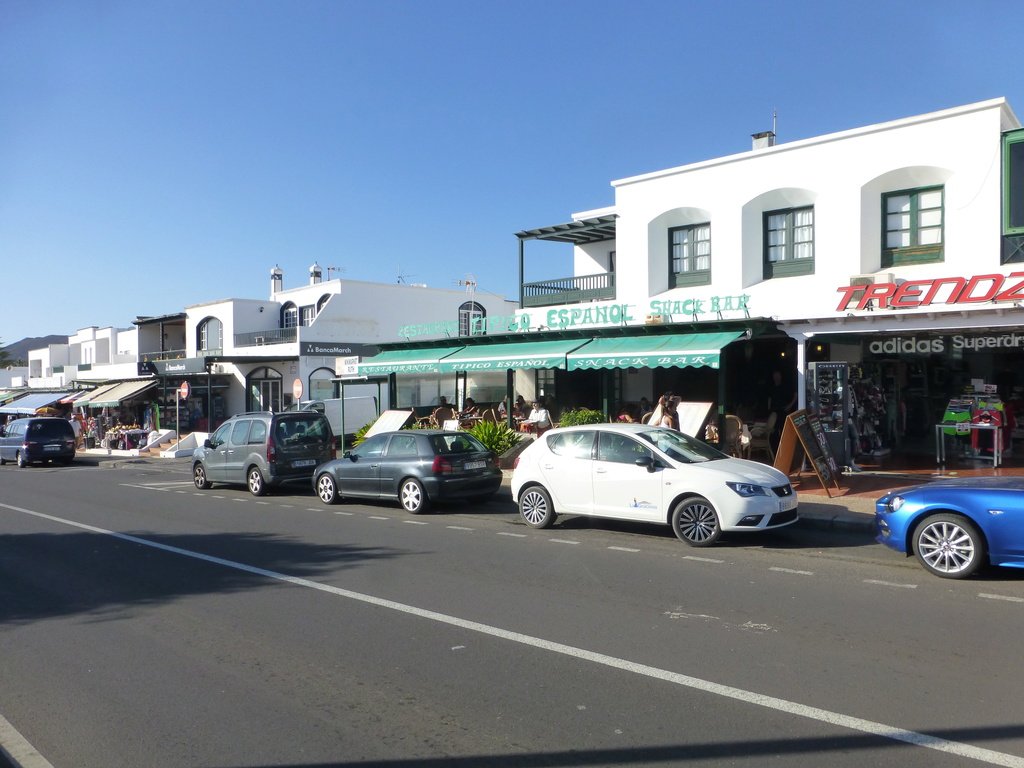 p1240113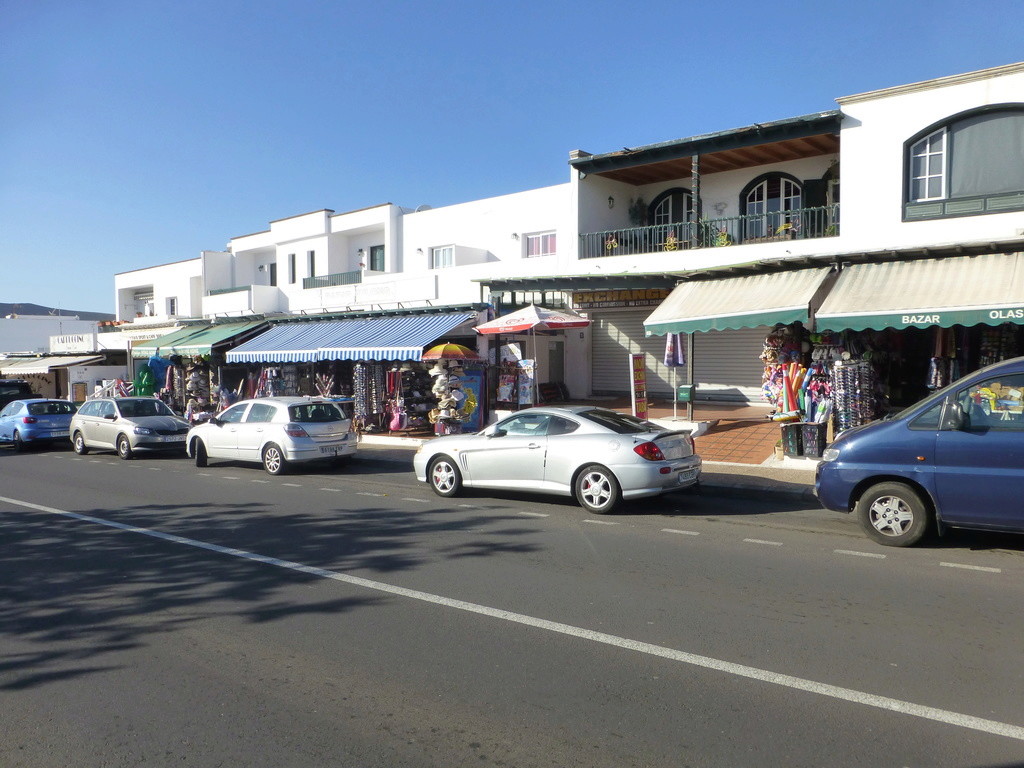 p1240114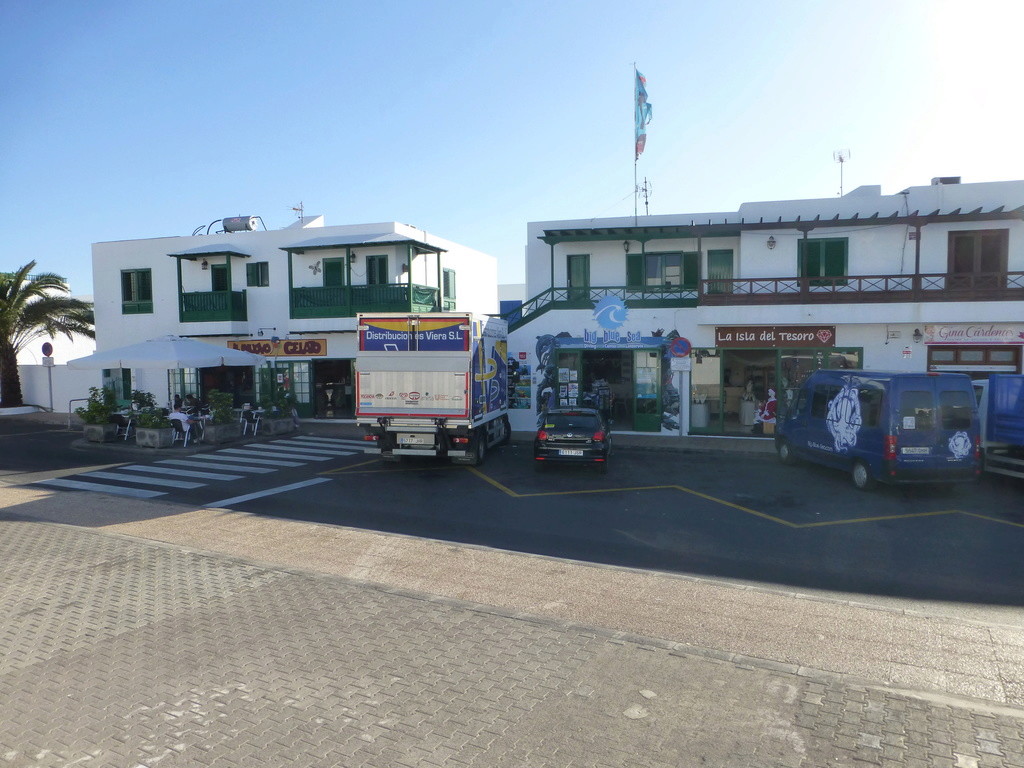 p1240115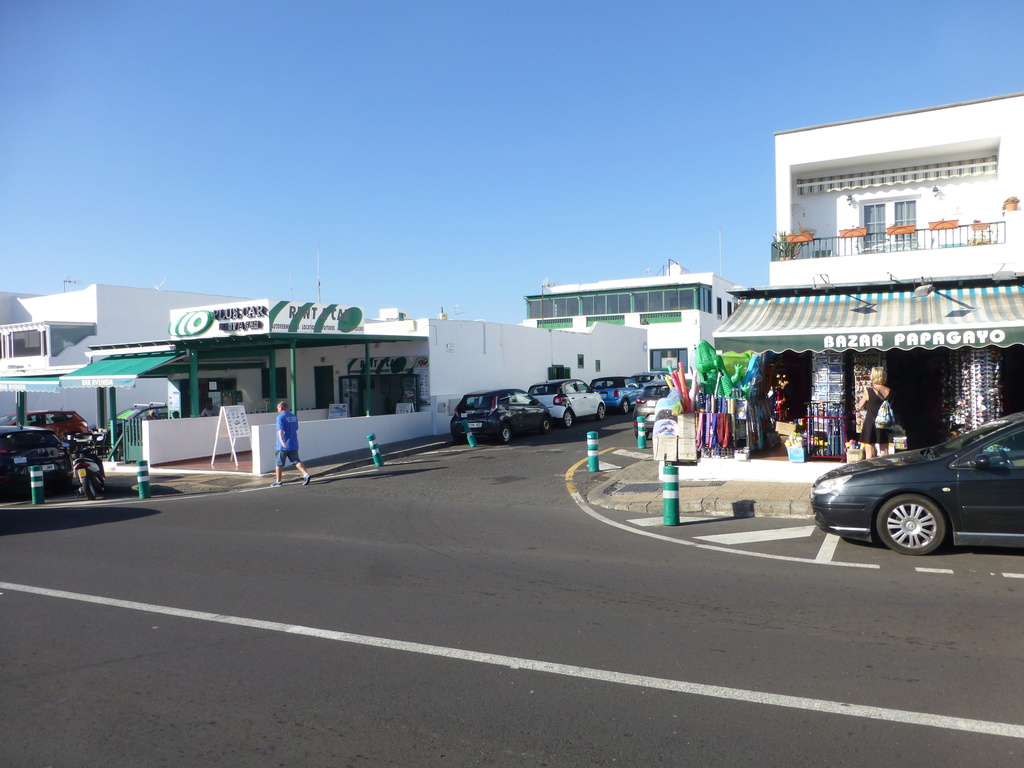 p1240116
p1240117
The main taxi rank for Playa Blanca opposite there is a chemist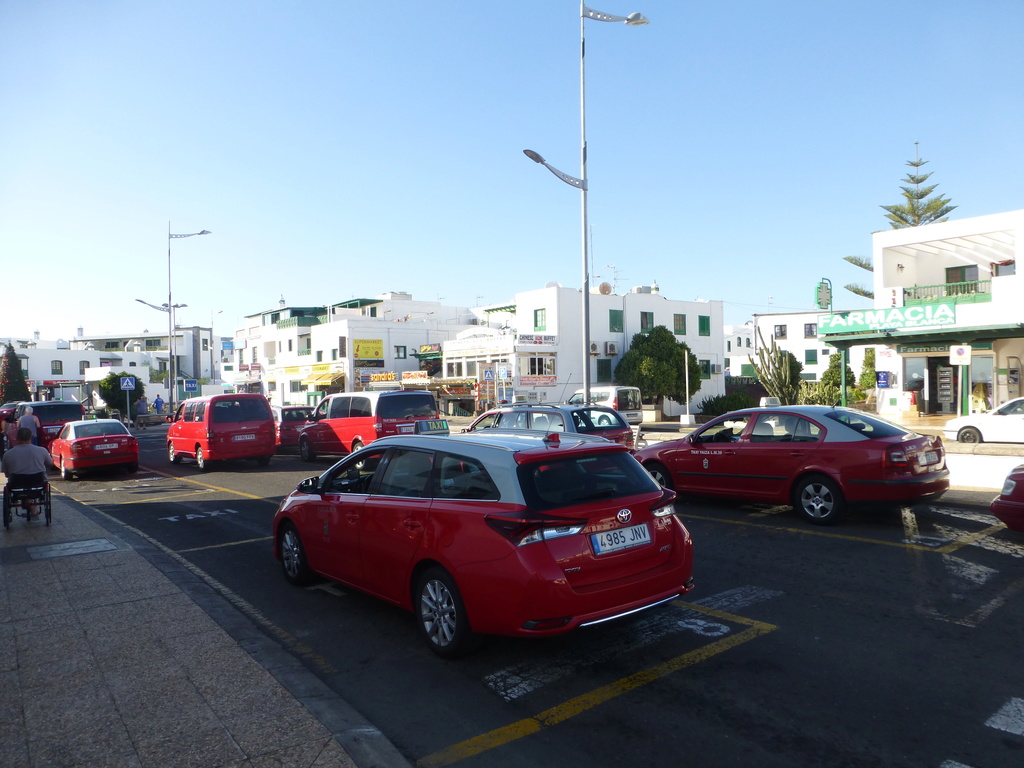 p1240118
so if anybody wants baby formula here is what they have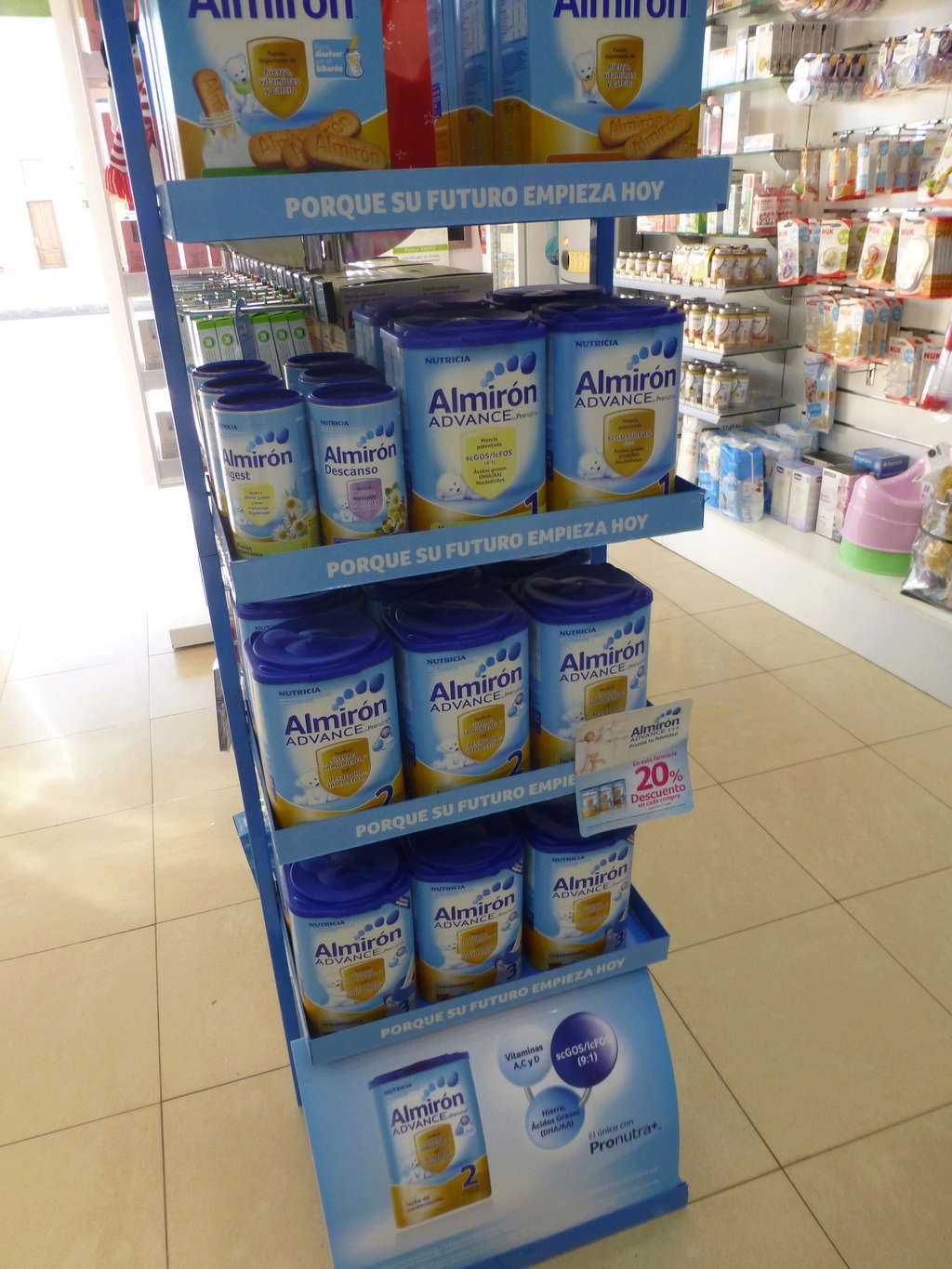 p1240119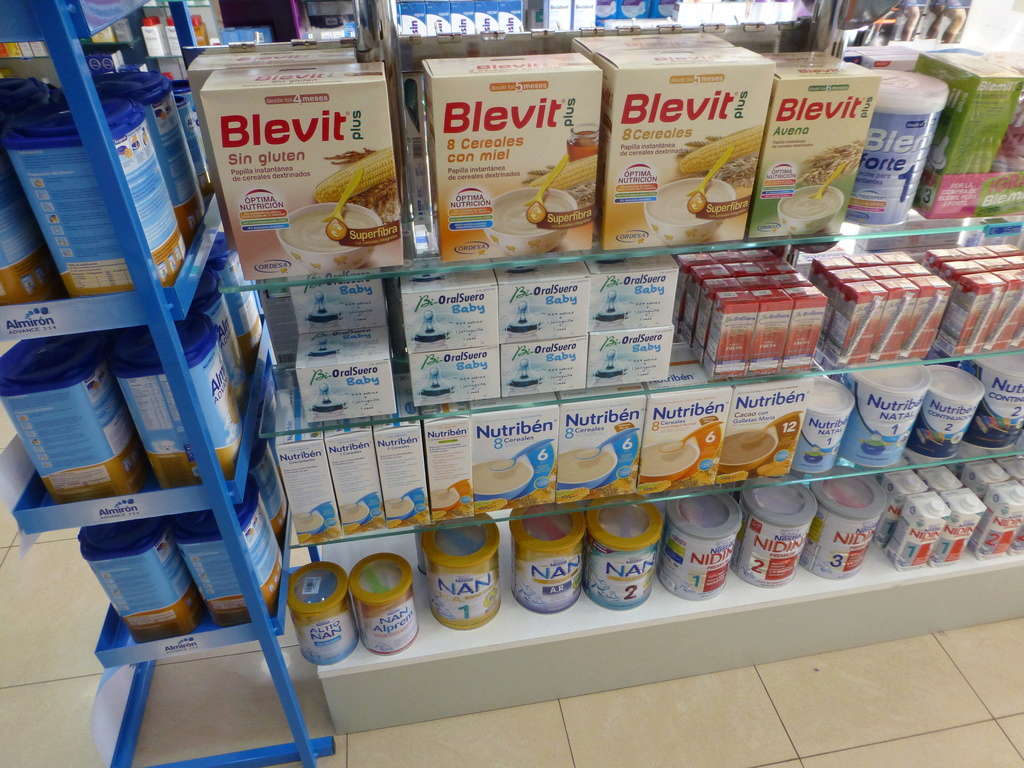 p1240120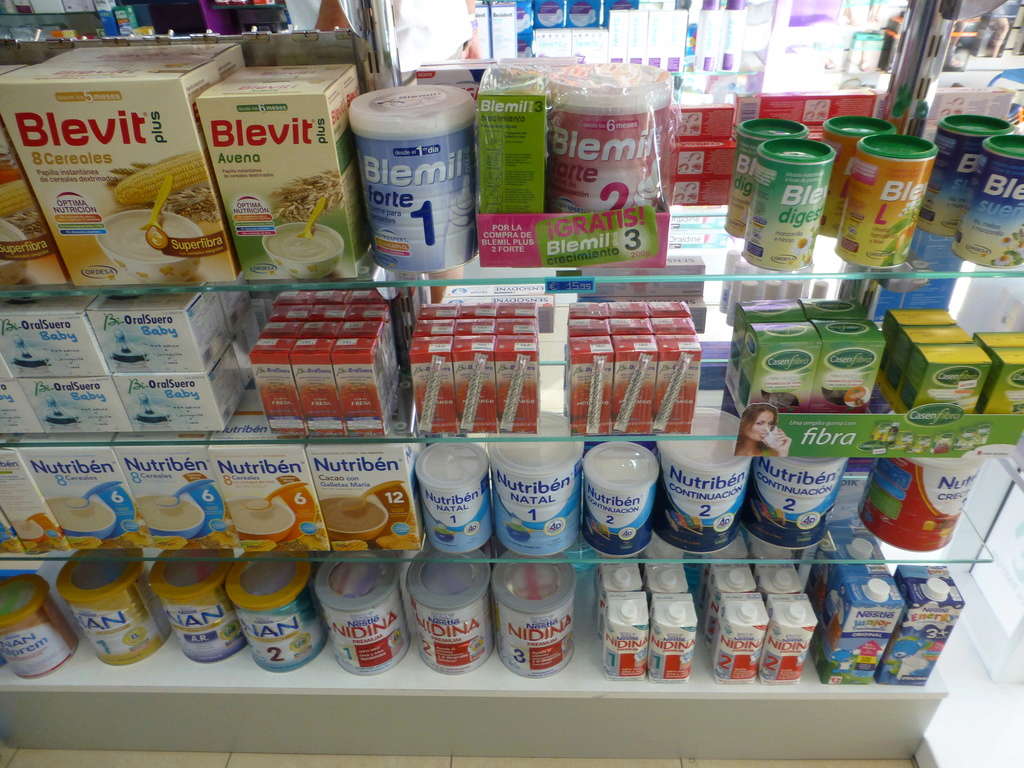 p1240121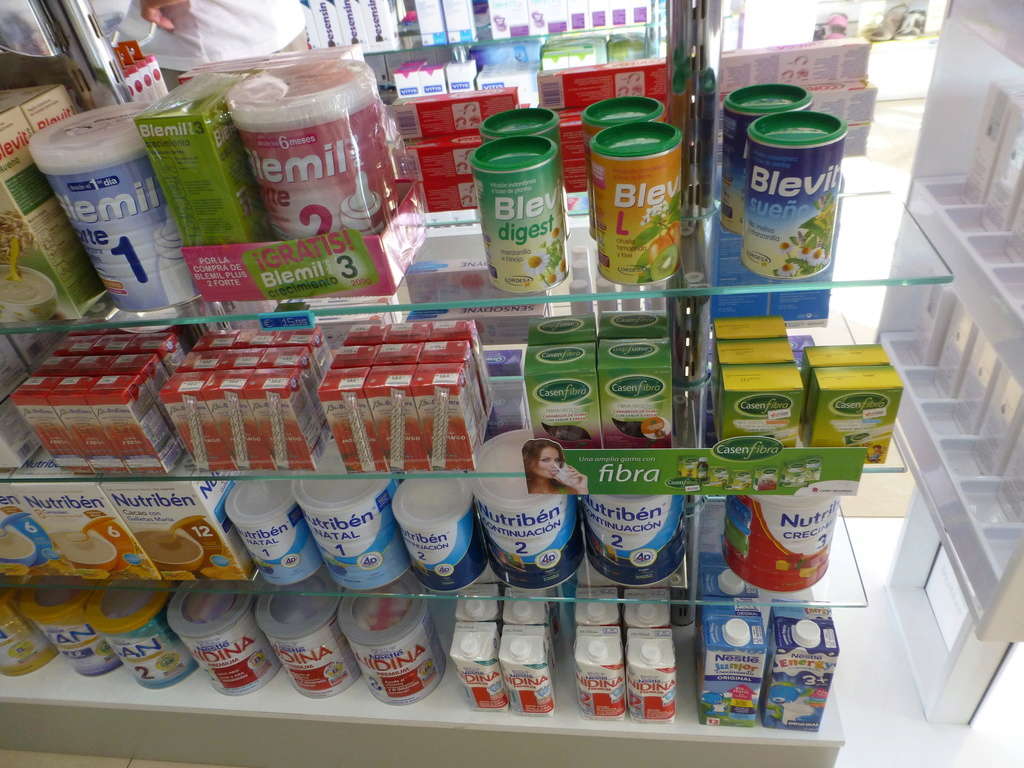 p1240122
The popular First Minute Excursion shop opposite the taxi rank
p1240124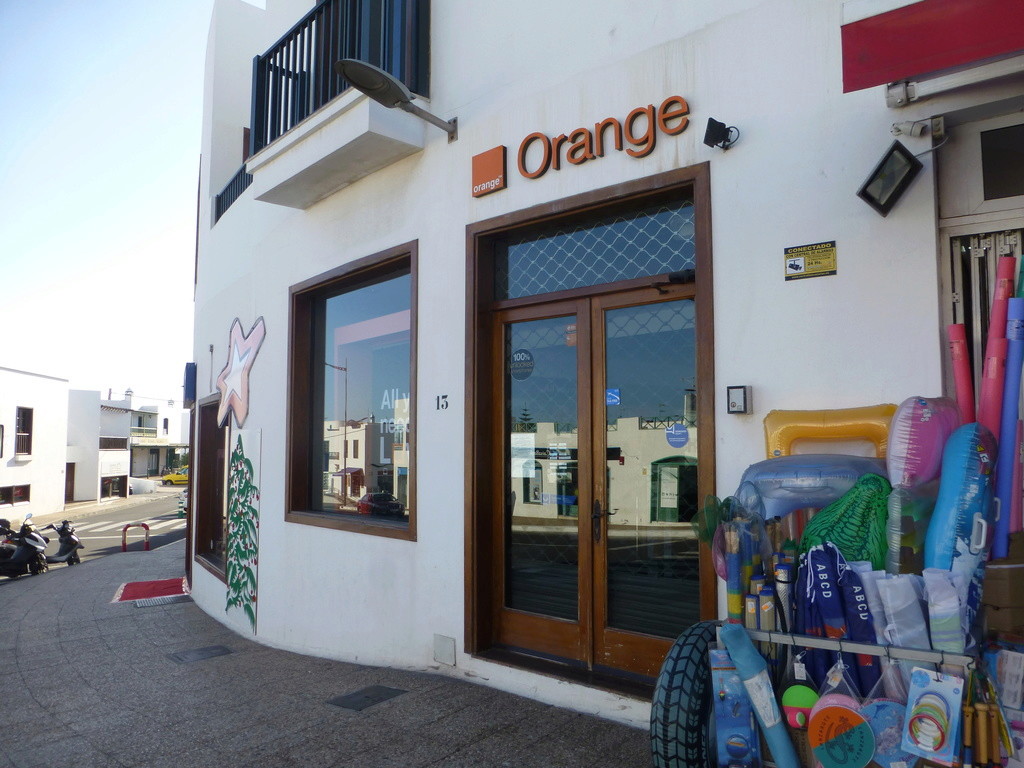 further up the road towards the garage roundabout I noticed this Orange shop don't know anything about it and not noticed it there before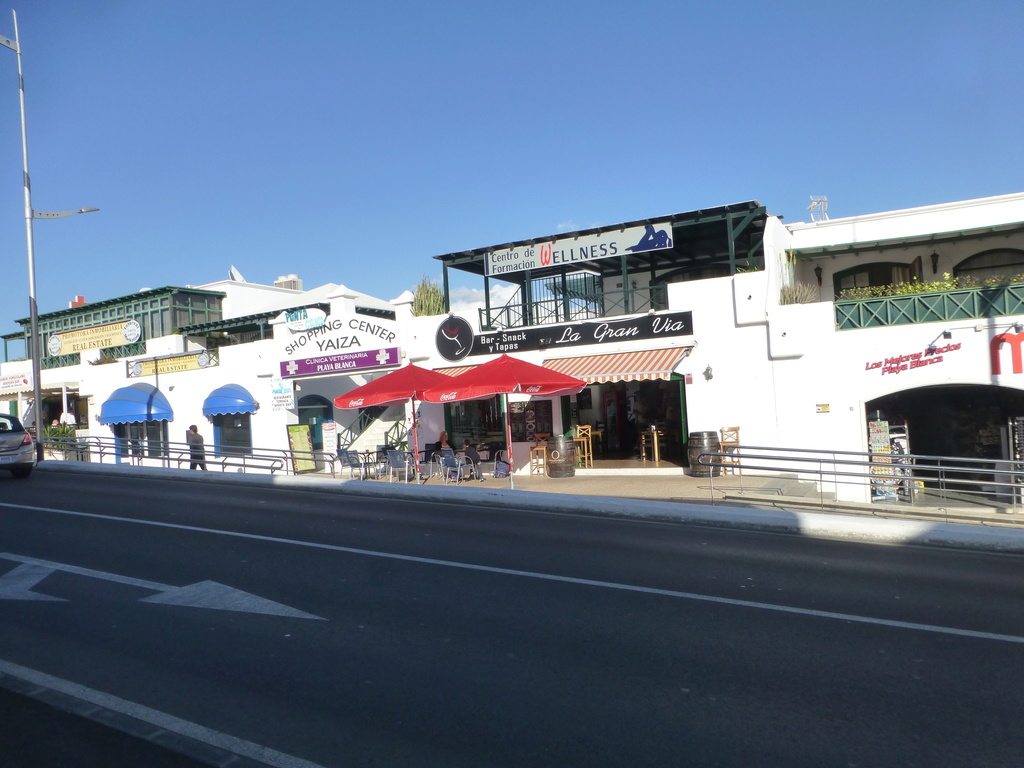 p1240130
The Chemist by the garage roundabout has these baby formula's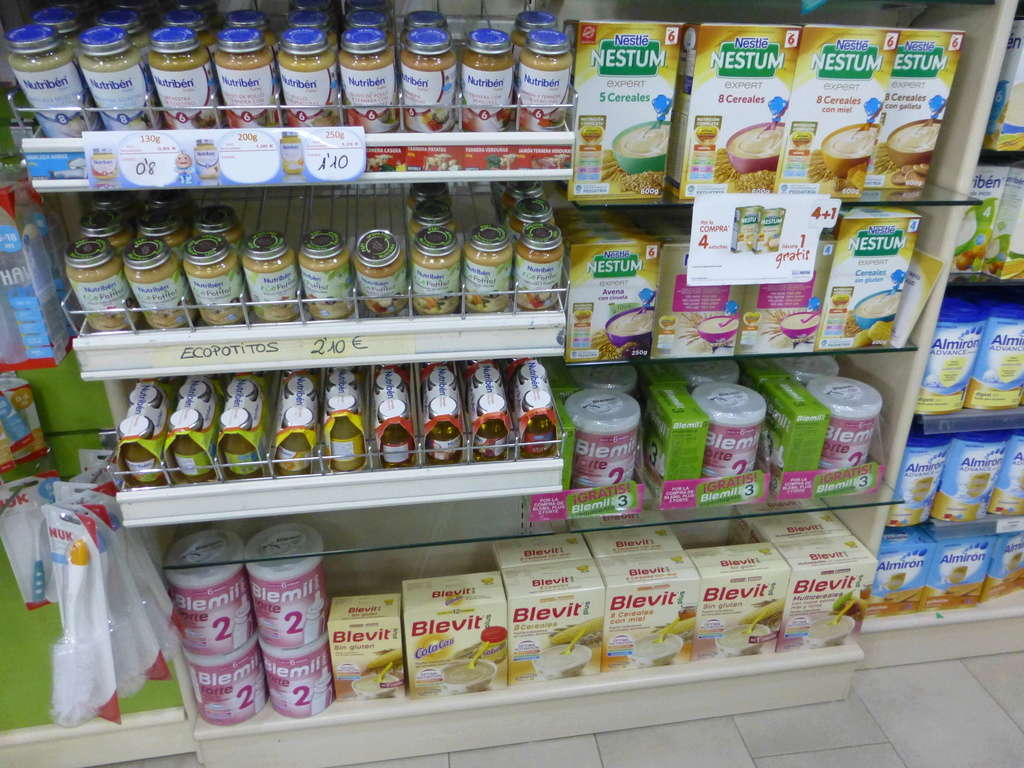 p1240133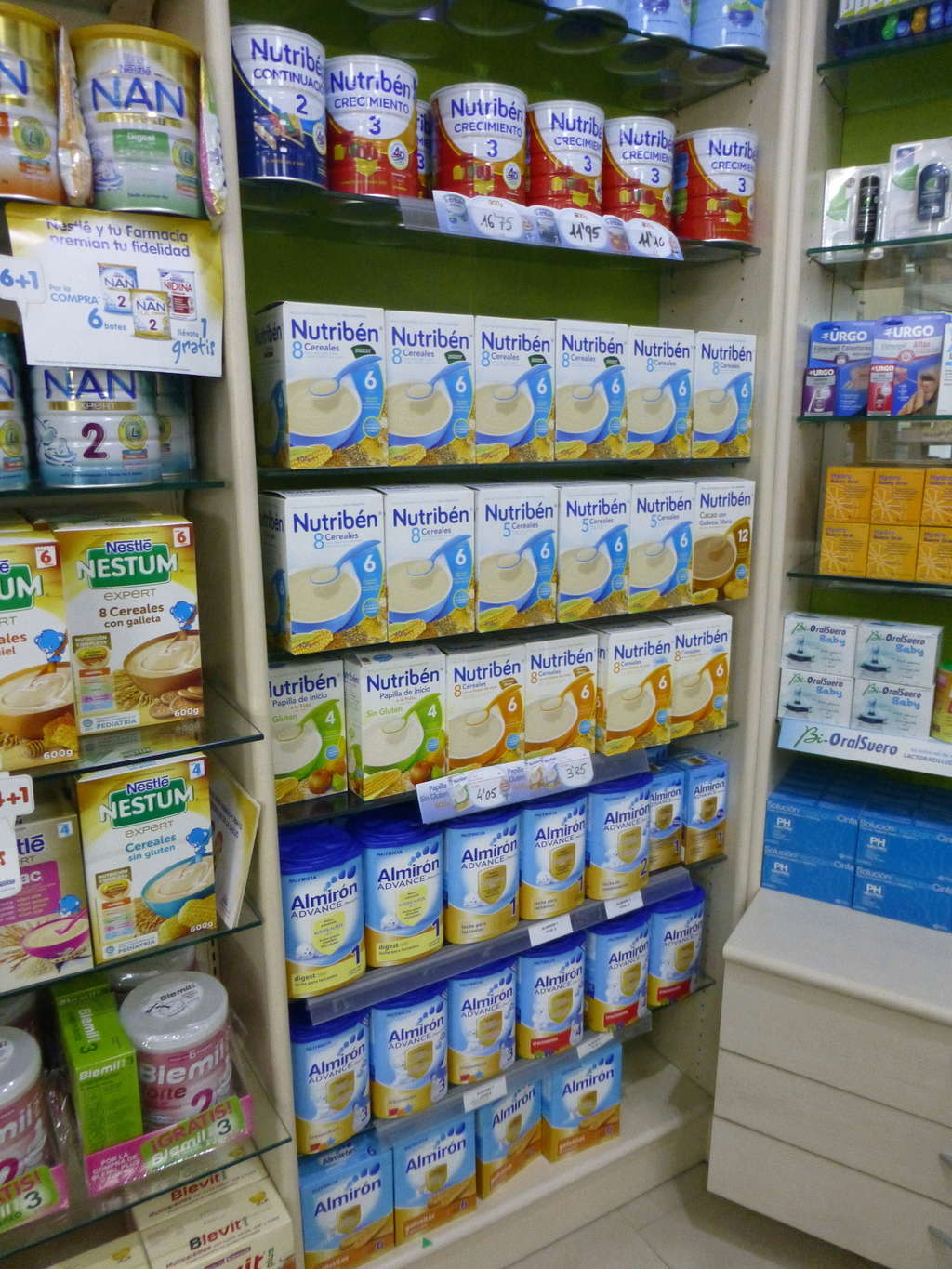 p1240134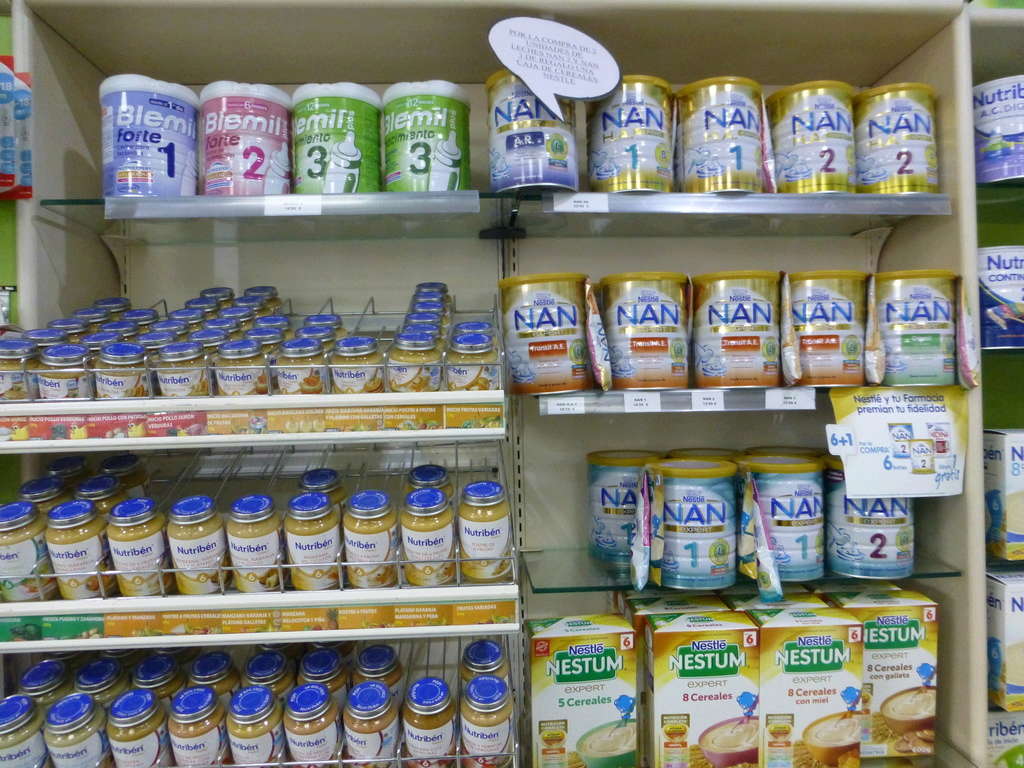 p1240135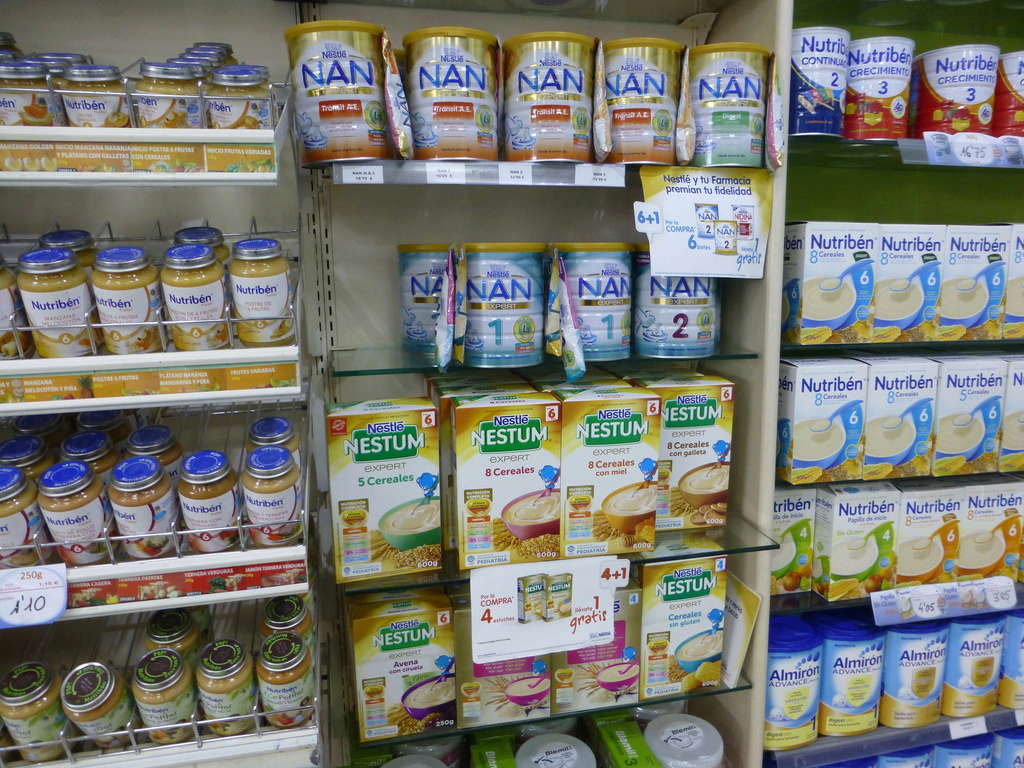 p1240136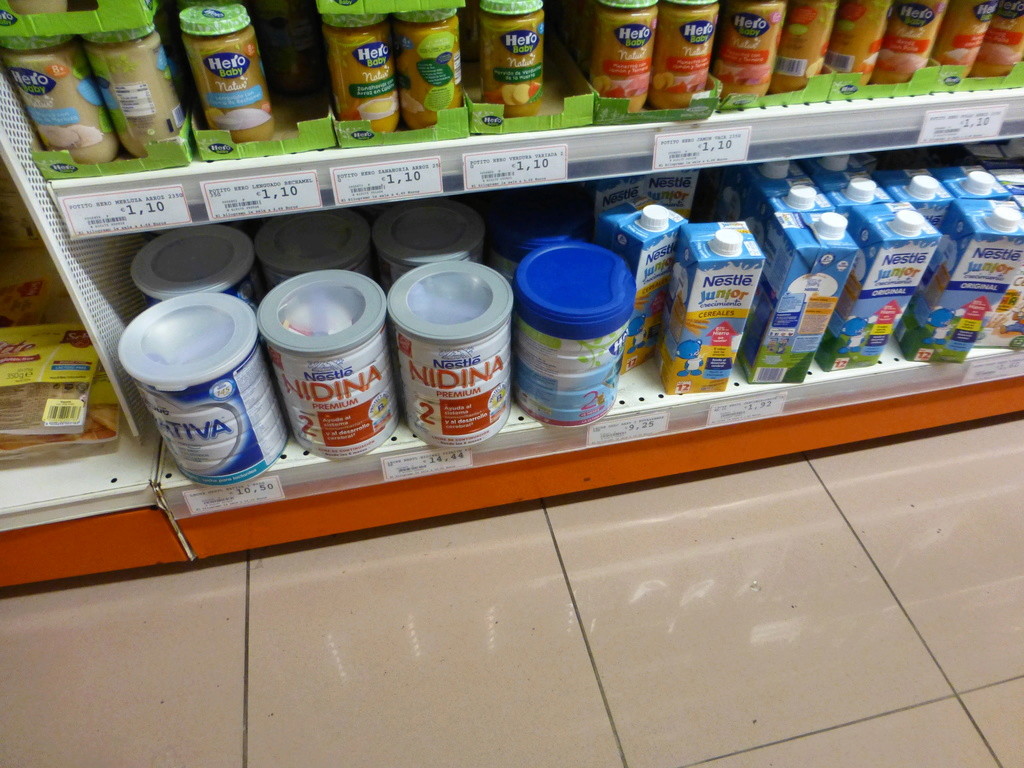 p1240136
a really hot day today and a sunset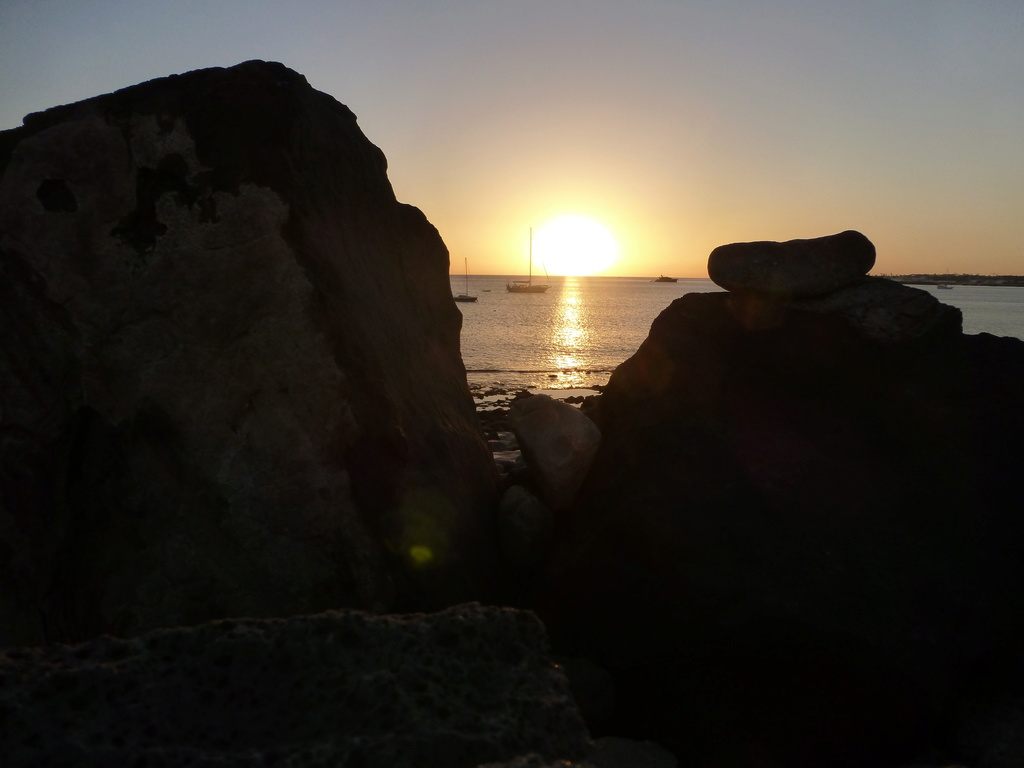 p1240137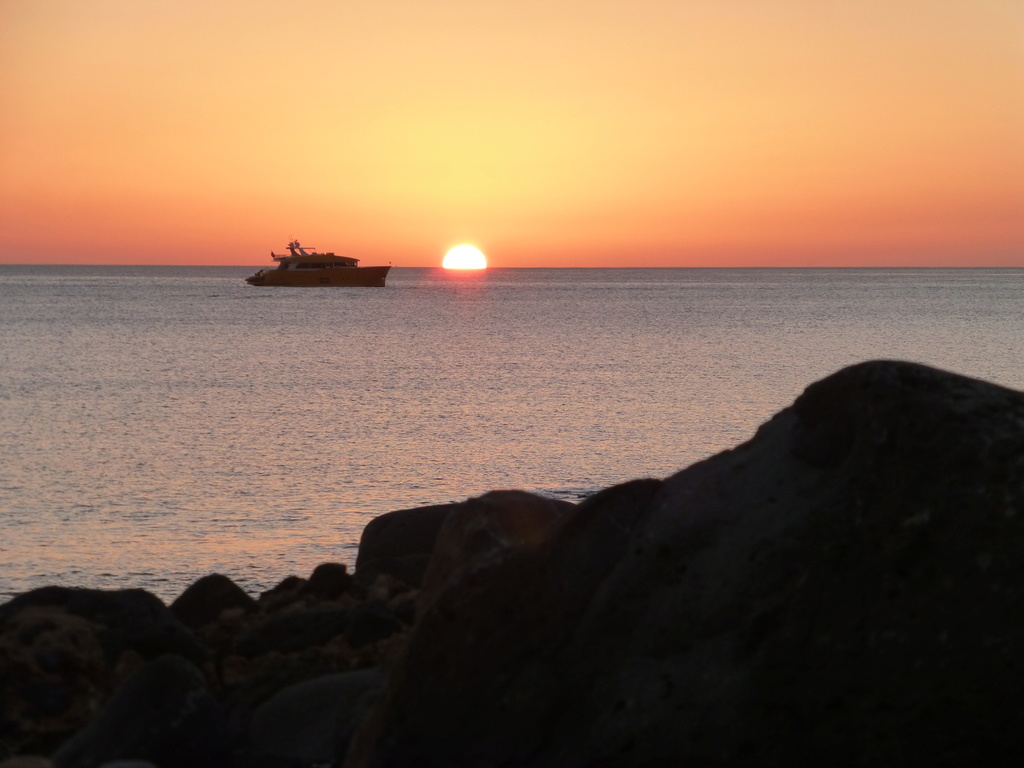 p1240145
We decided to go to the Volcan Del Timanfaya again
The menu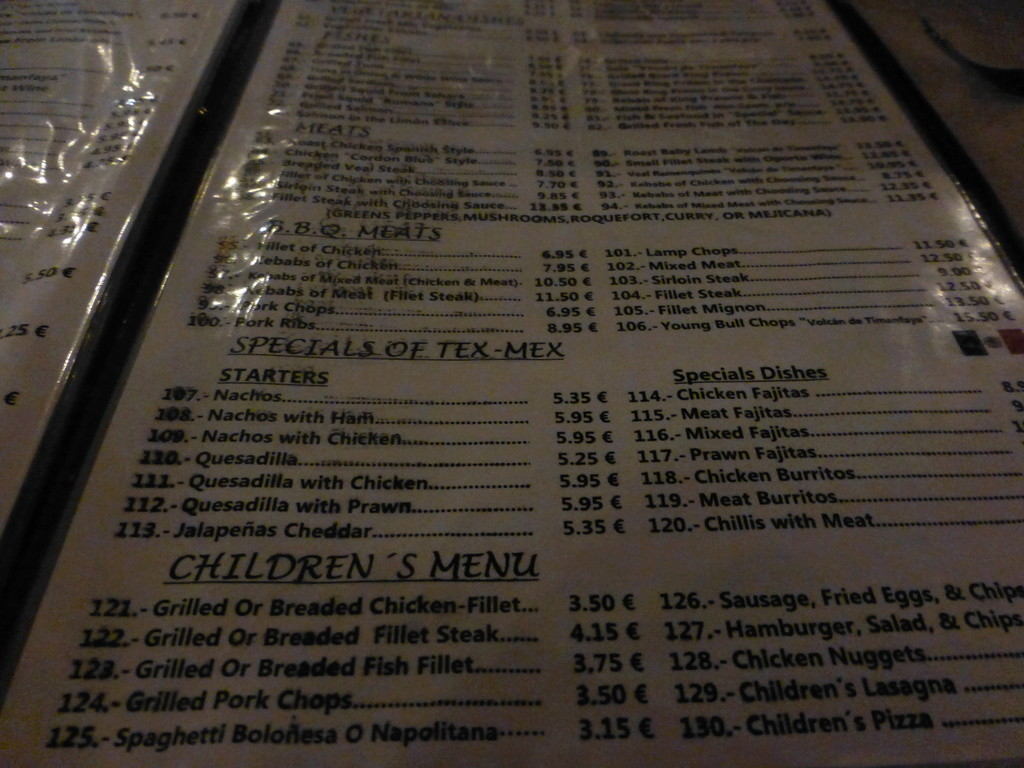 p1240152
I had the pork ribs very nice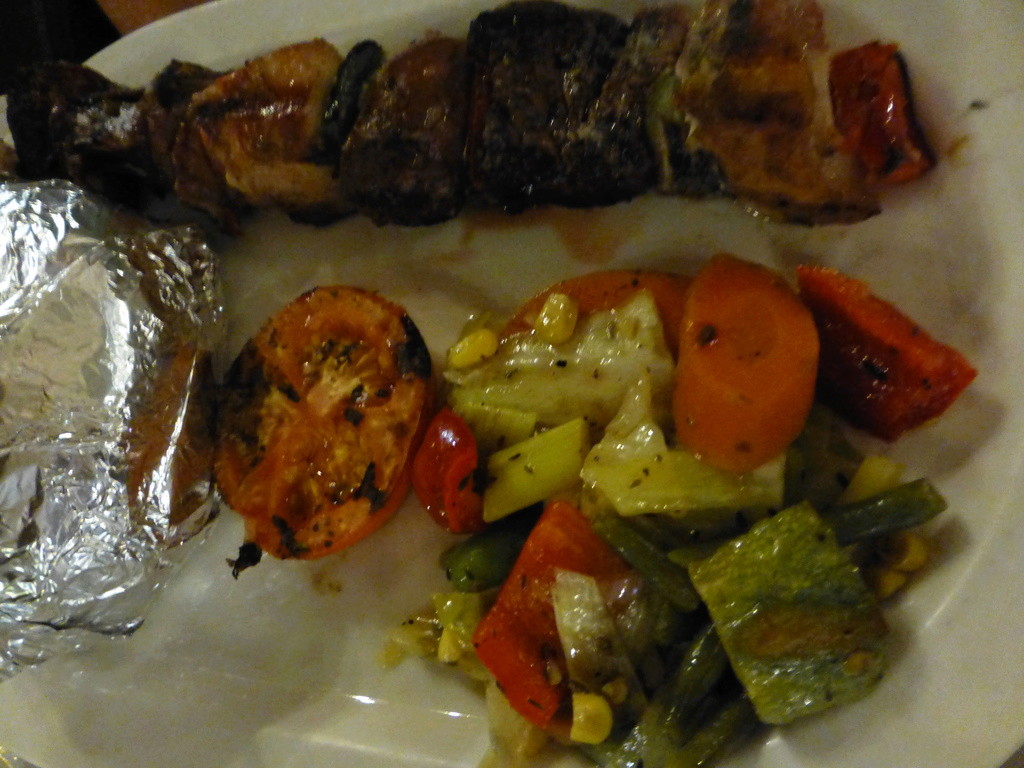 p1240163
Mrs DB had the mixed kebabs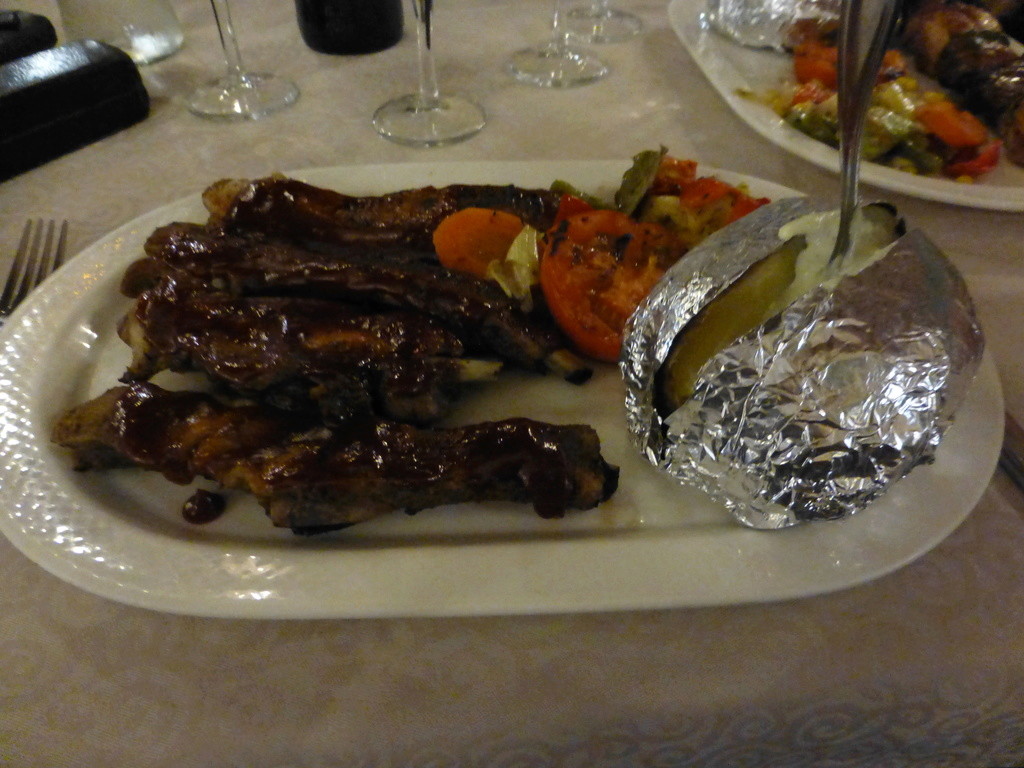 p1240164
Plus we had a shared icecream with two spoons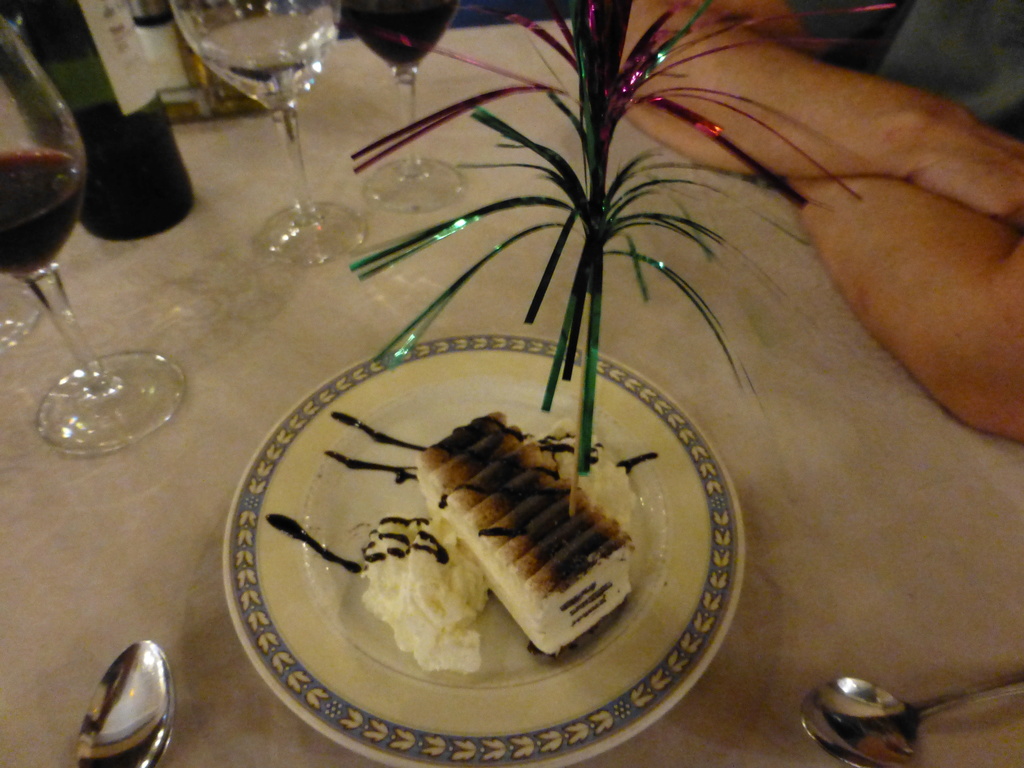 And we qualified for a free  large caramel vodka to finish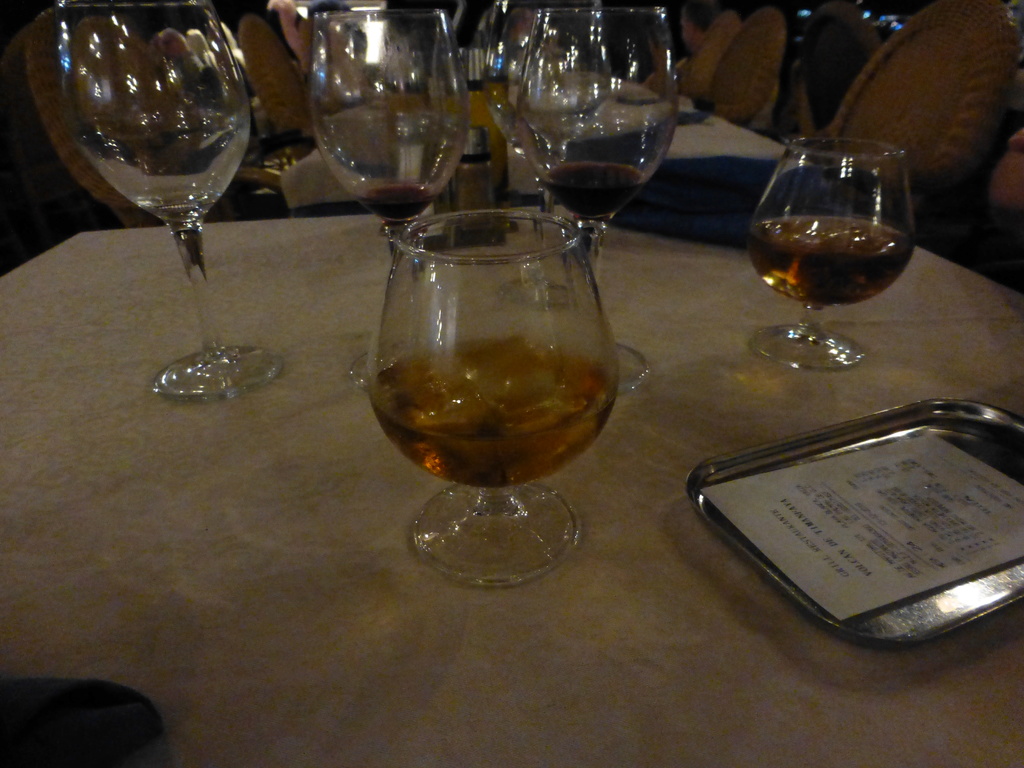 End of Day 10
Wednesday Day 11

Am I getting up too early lol
p1240192
however, I can see people on top of the volcano, I expect they are up from the sunrise
p1240198aq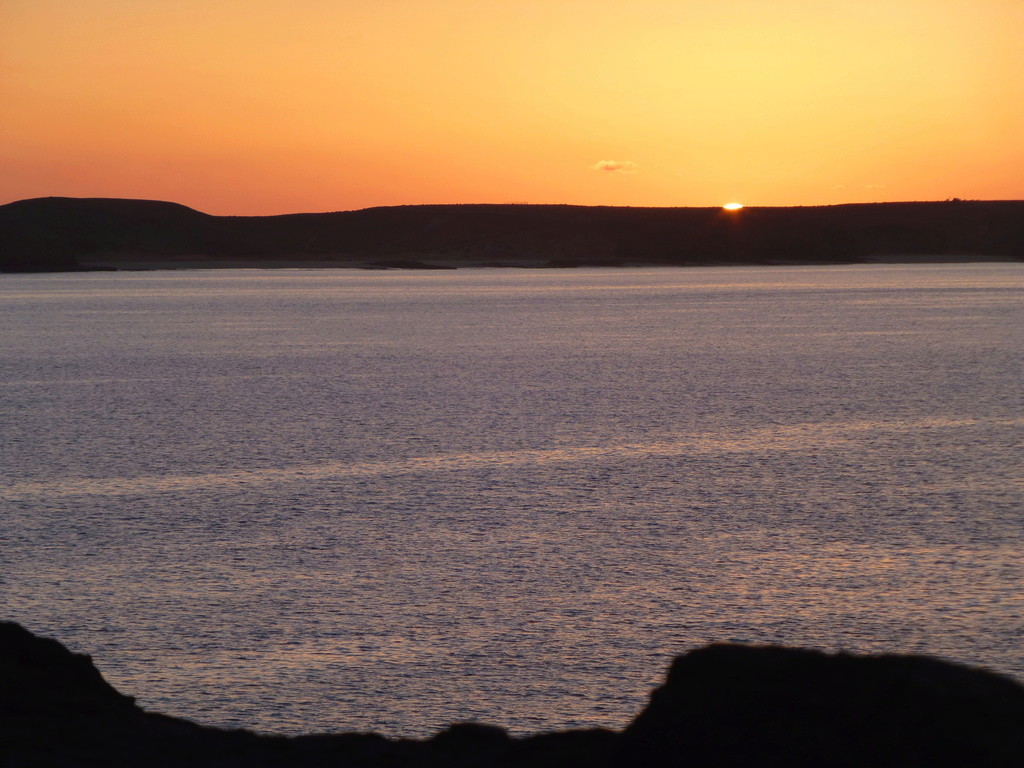 p1240217a
Something different lol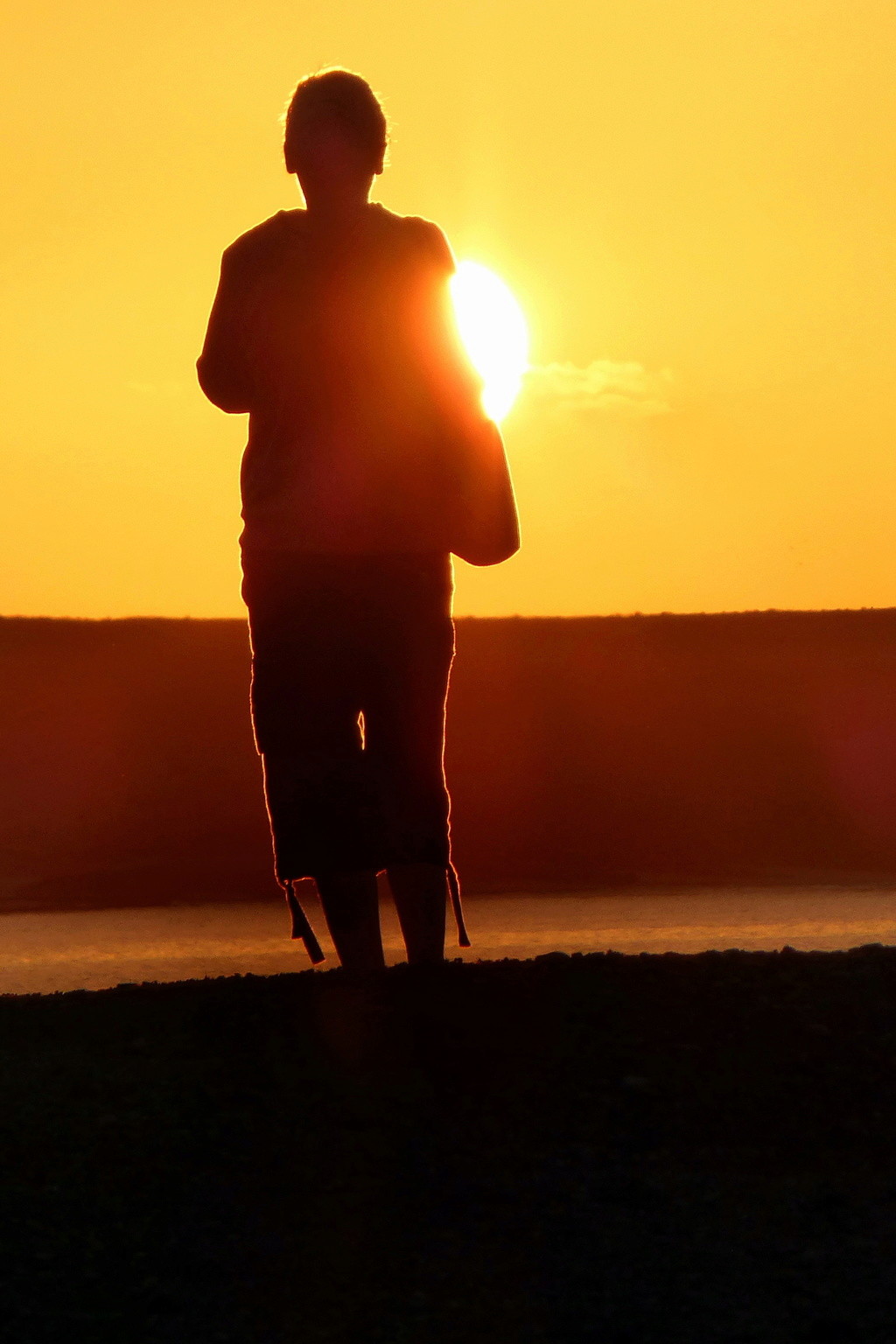 p1240217qa
Lovely day from our balcony and can't complain about the weather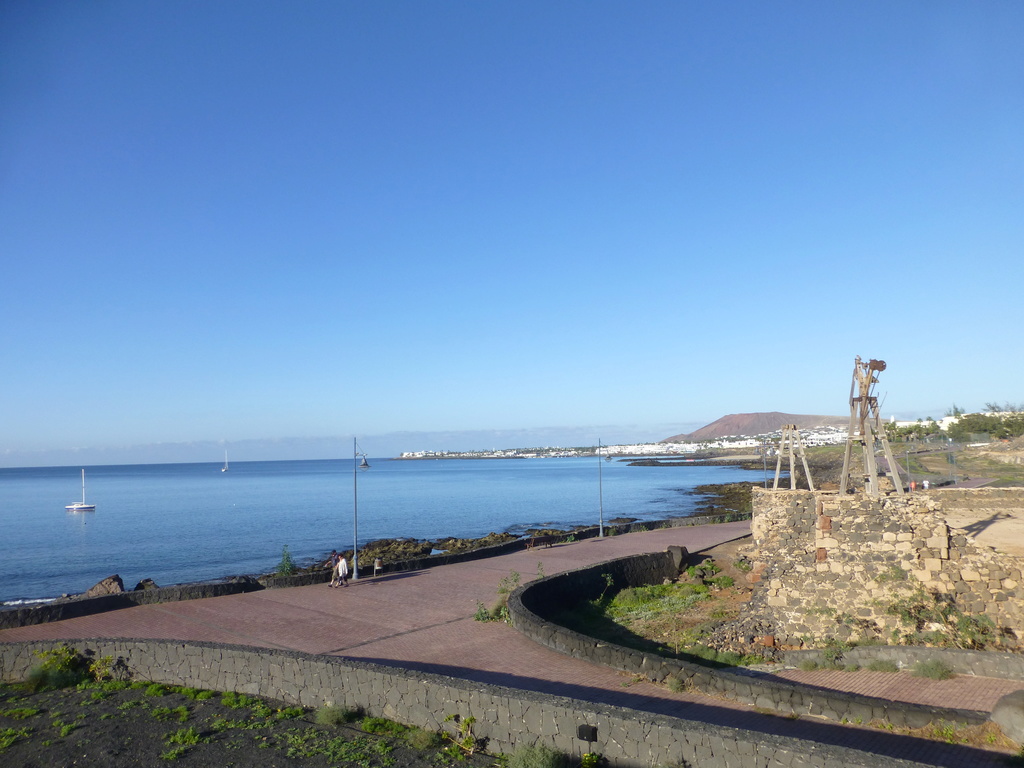 p1240228
Good around the swimming pool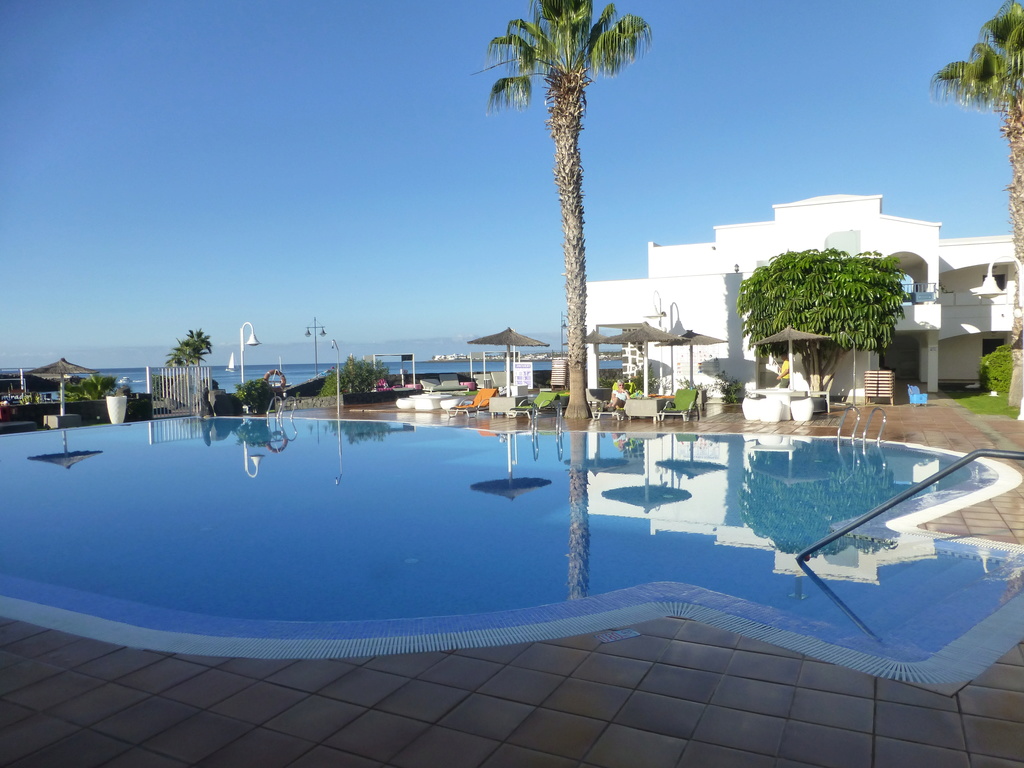 p1240230
But I'm going to look at the progress of the Lanzarote Park, have a look at the Lanzasur Water Park and find the new venue for the 12d cinema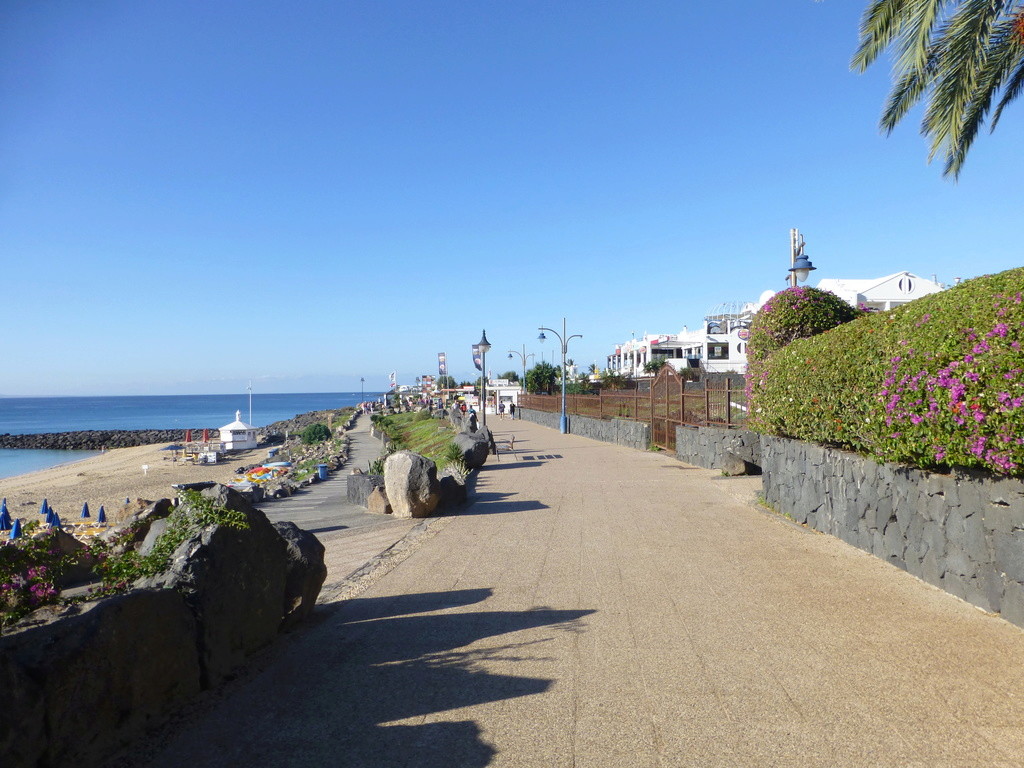 p1240247
A poster showing what the sea museum may look like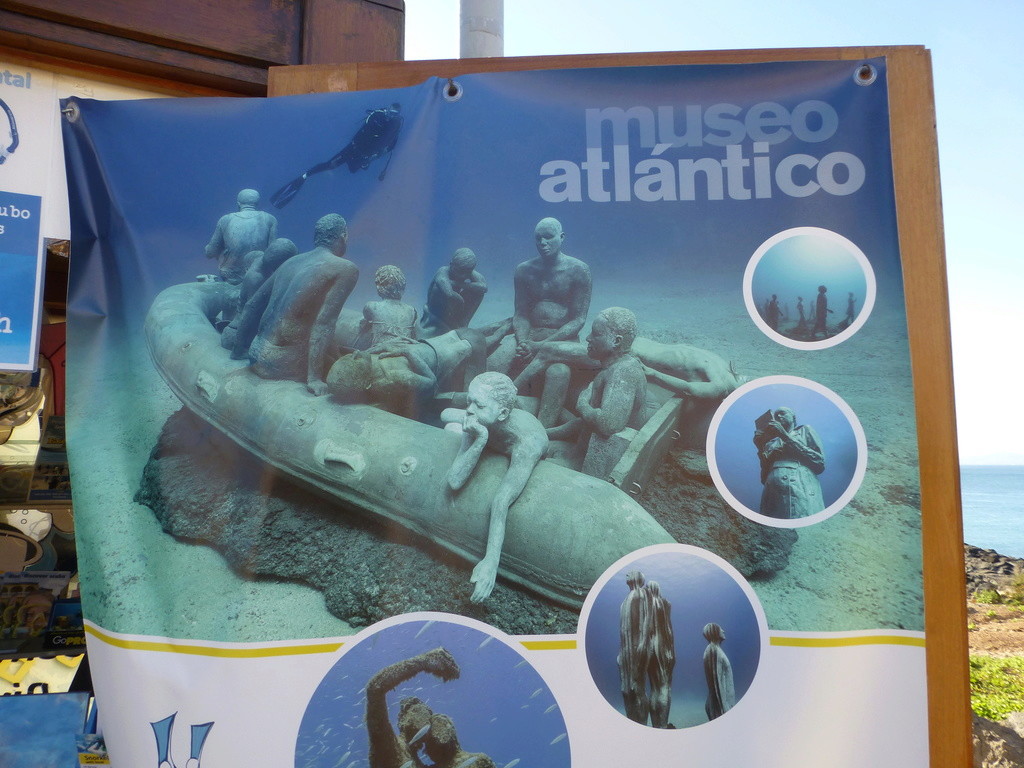 p1240252
so now in town along the promenade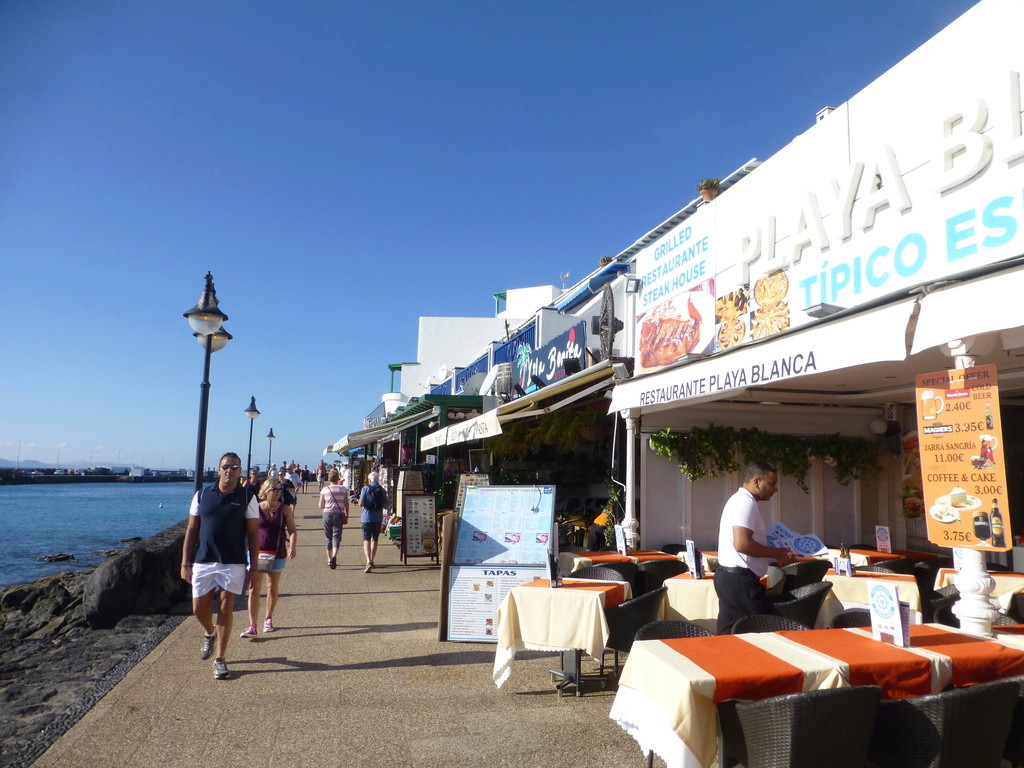 P1240272
Some guys are fishing and I like the shape of the steps in the picture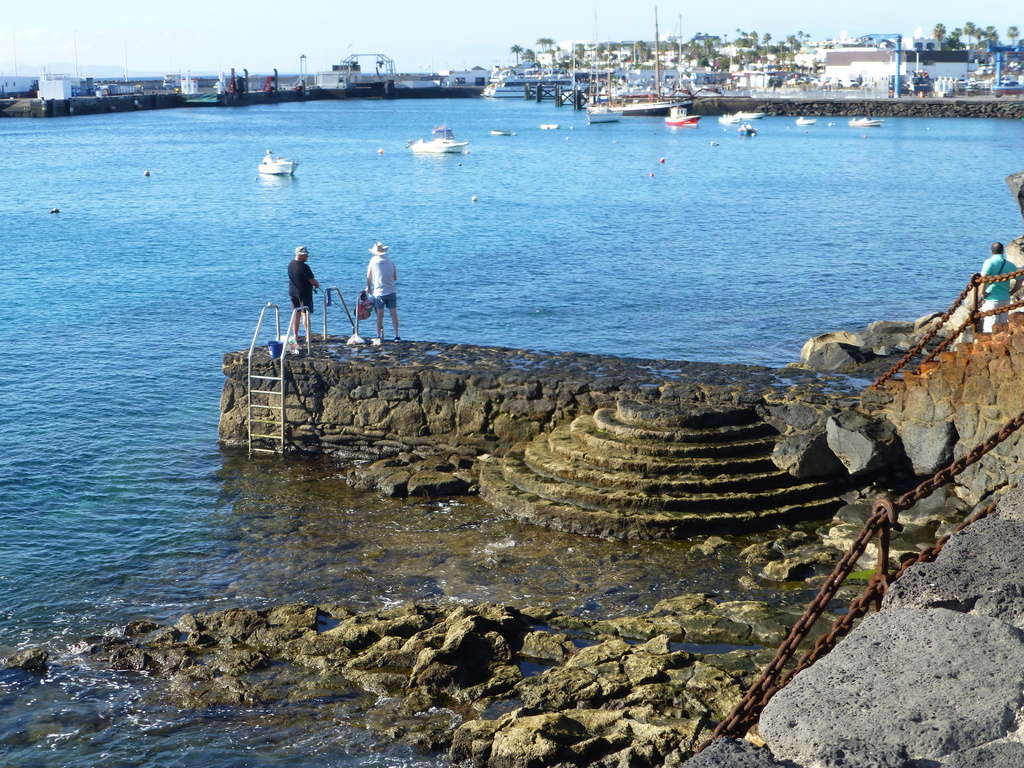 p1240273
The Fureteventura small boat coming in / or going out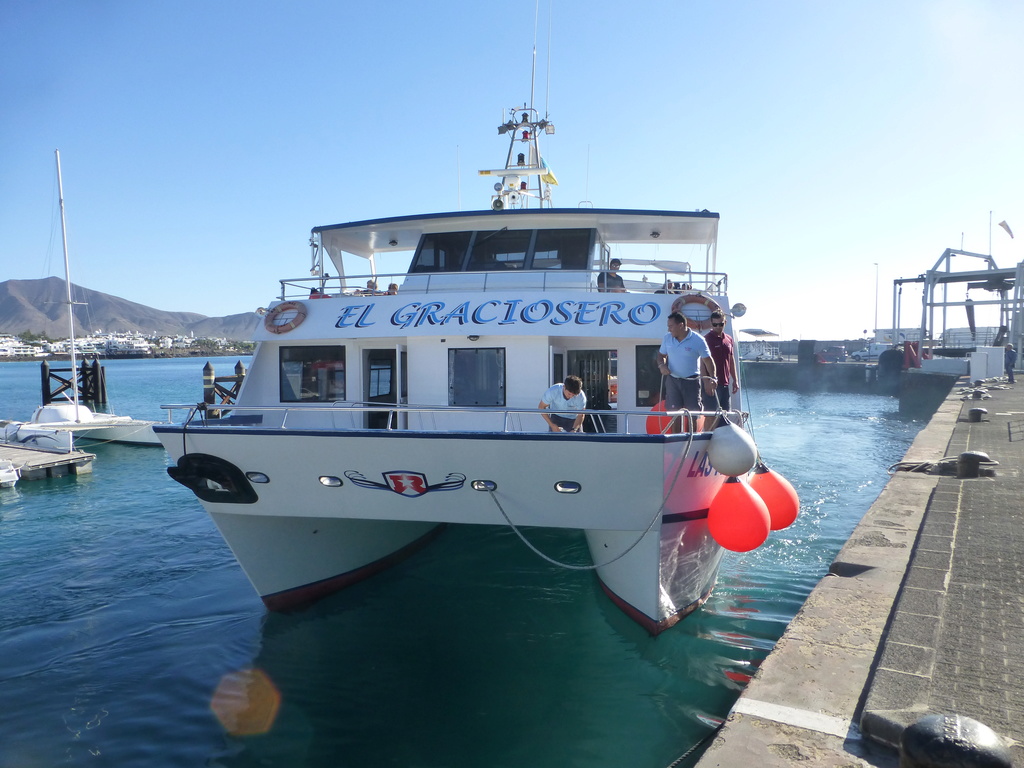 p1240273
a yellow boat has been out here for a couple of days but not sure what its purpose is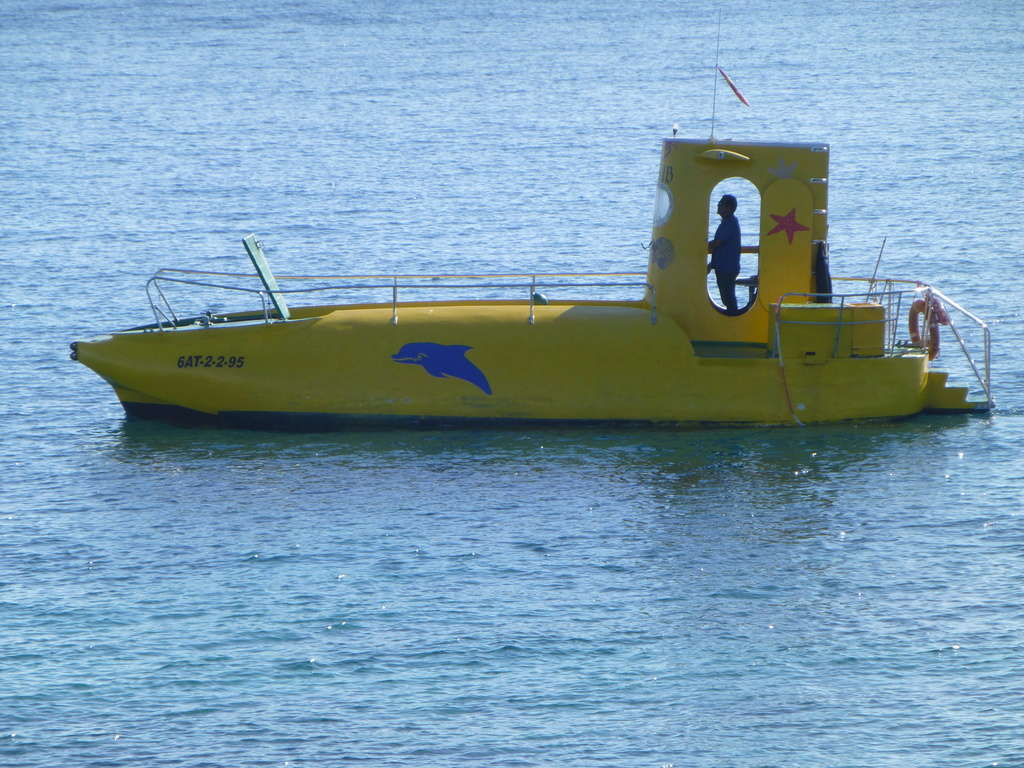 p1240296
Lanzarote park was still much the same with work going on at the harbour end, I think this is a workers refreshment place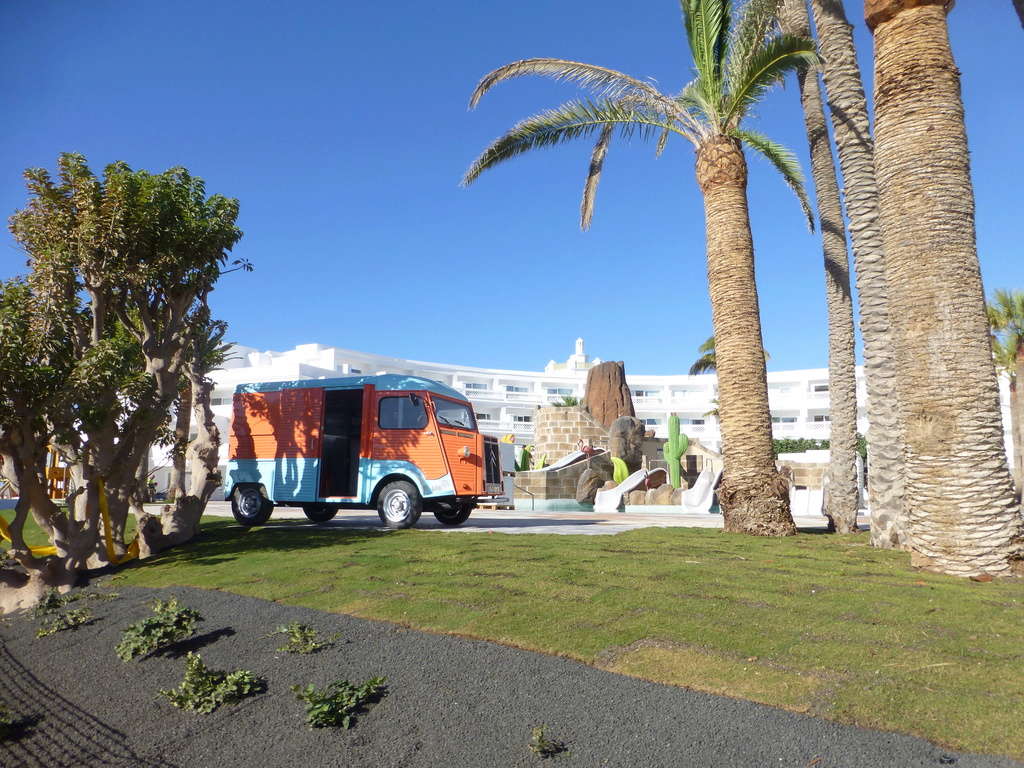 p1240392
The part that I can't workout whether it is being used yet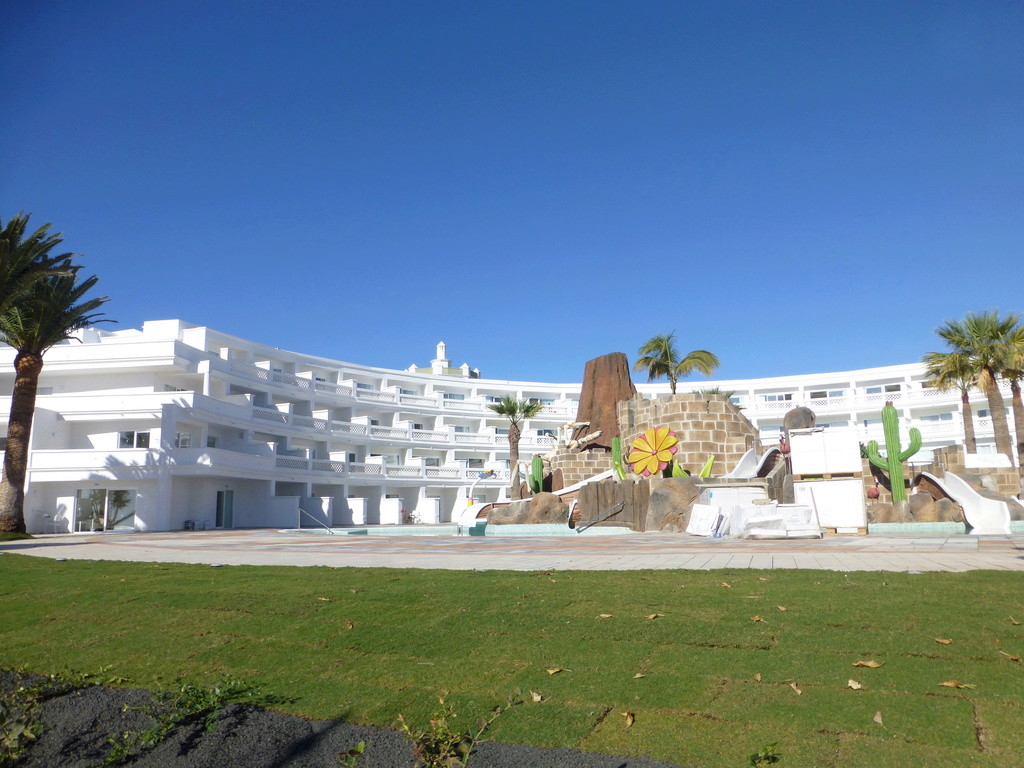 p1240394
Life Guard hut on Flamingo beach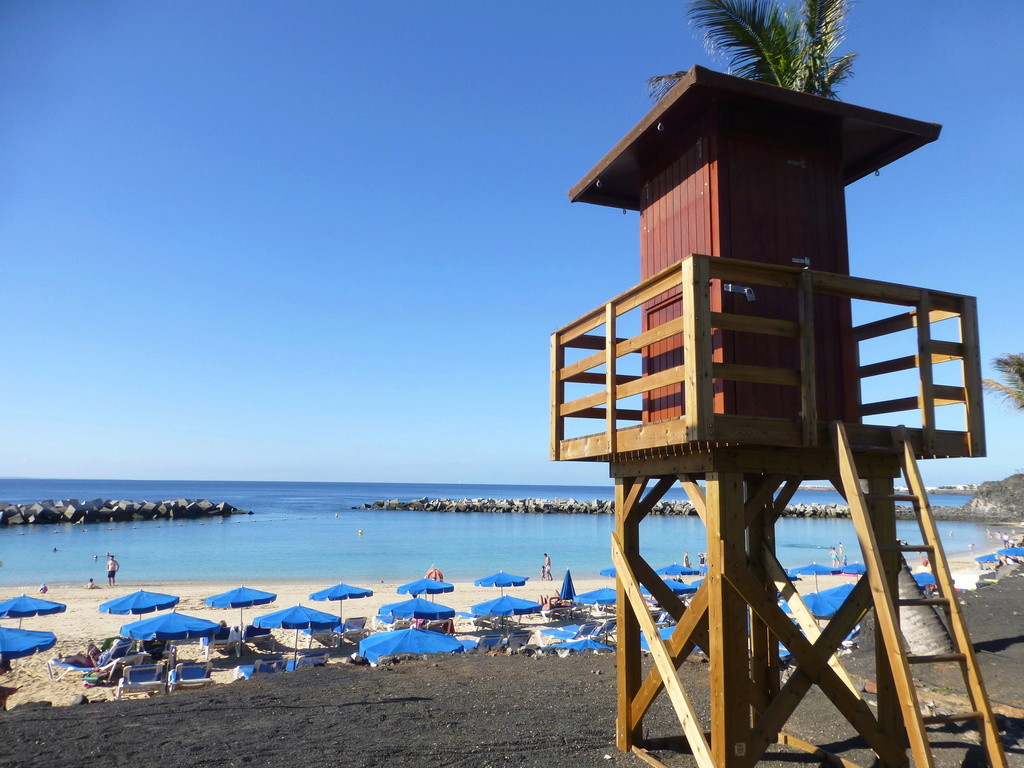 p1240314
I came up onto the road a bit early and passed the Timanfaya Palace entrance where its woodwork created a strange pattern on the front
p1240325
Finally arriving at the Lanzasur Club, I asked where the entrance was to the Water Park and was guided through their village only to come out on an entrance which was accessible from the street.
p1240327
I asked an official if I could take some photographs for a review to show people what is available and they seem to agree. However, the lady at the ticket office said I would still have to pay lol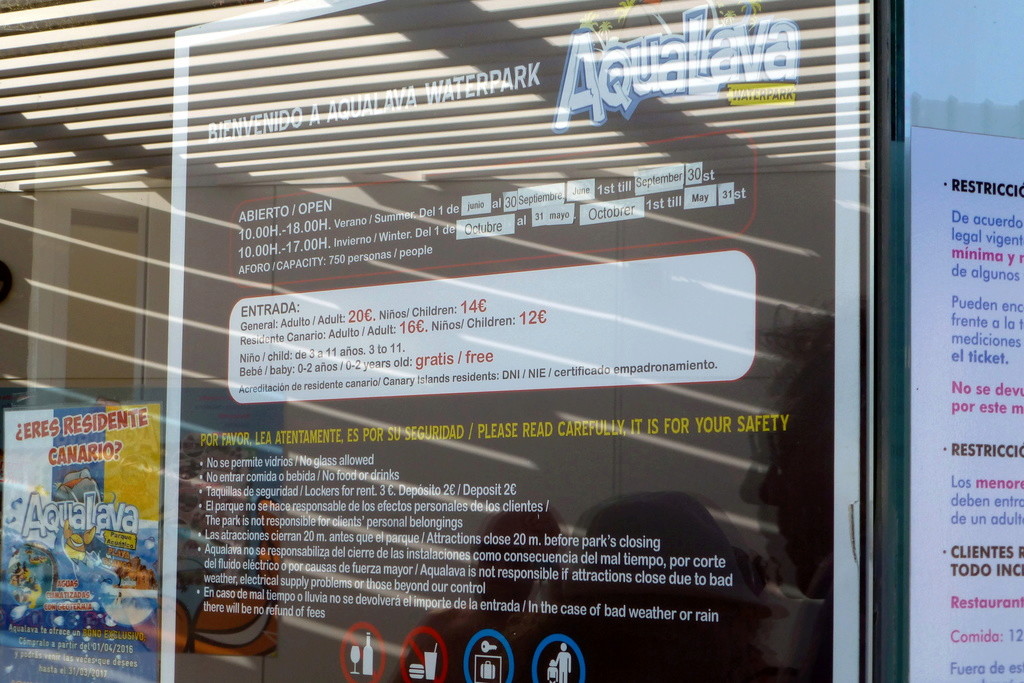 p1240327a
So sorry guys, I'm afraid  it's just views from the street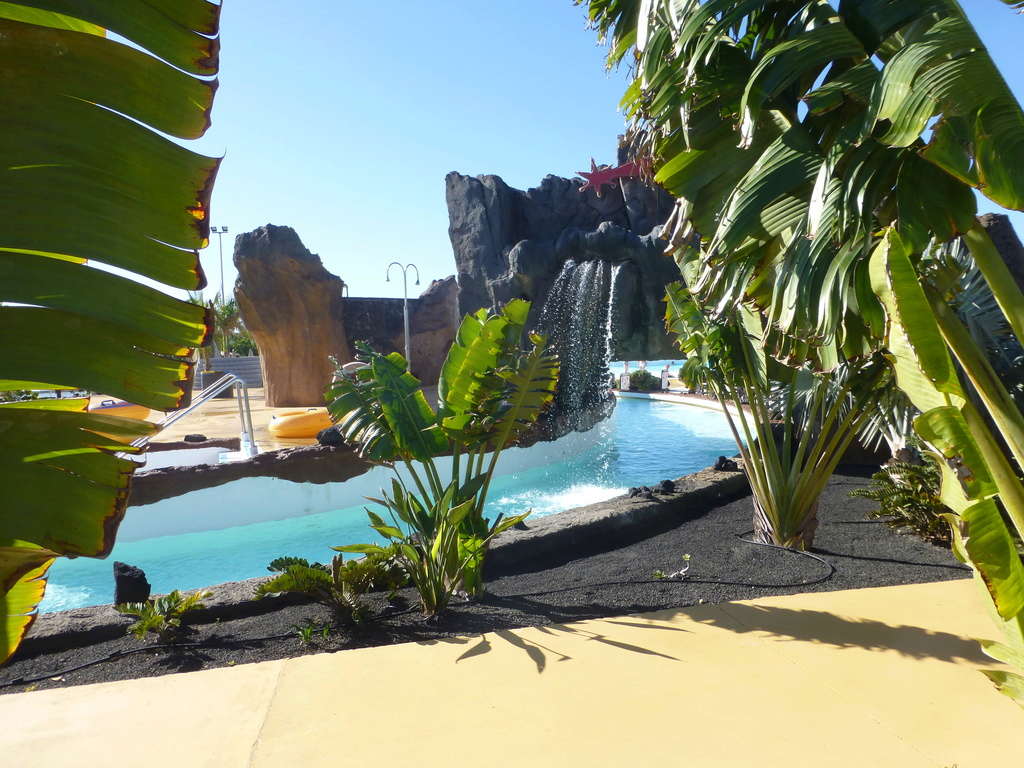 p1240328
but I think you can get a good idea from them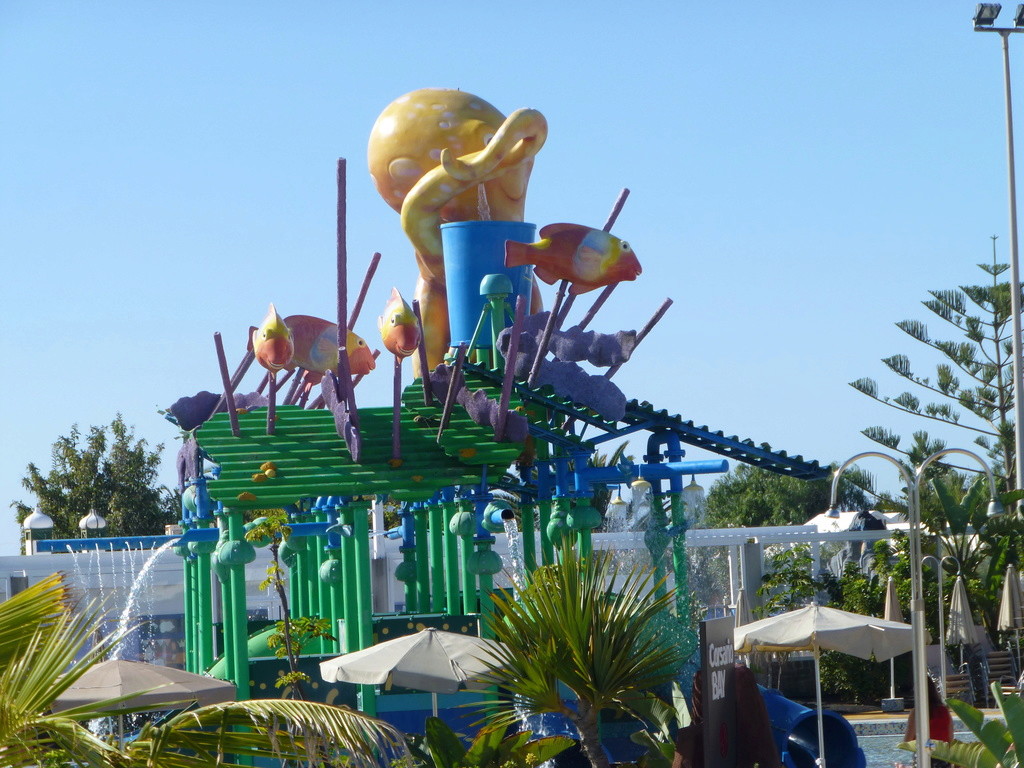 p1240329
Most would be happy on these tubes
p1240330
p1240332
seems that they have someone to help on landings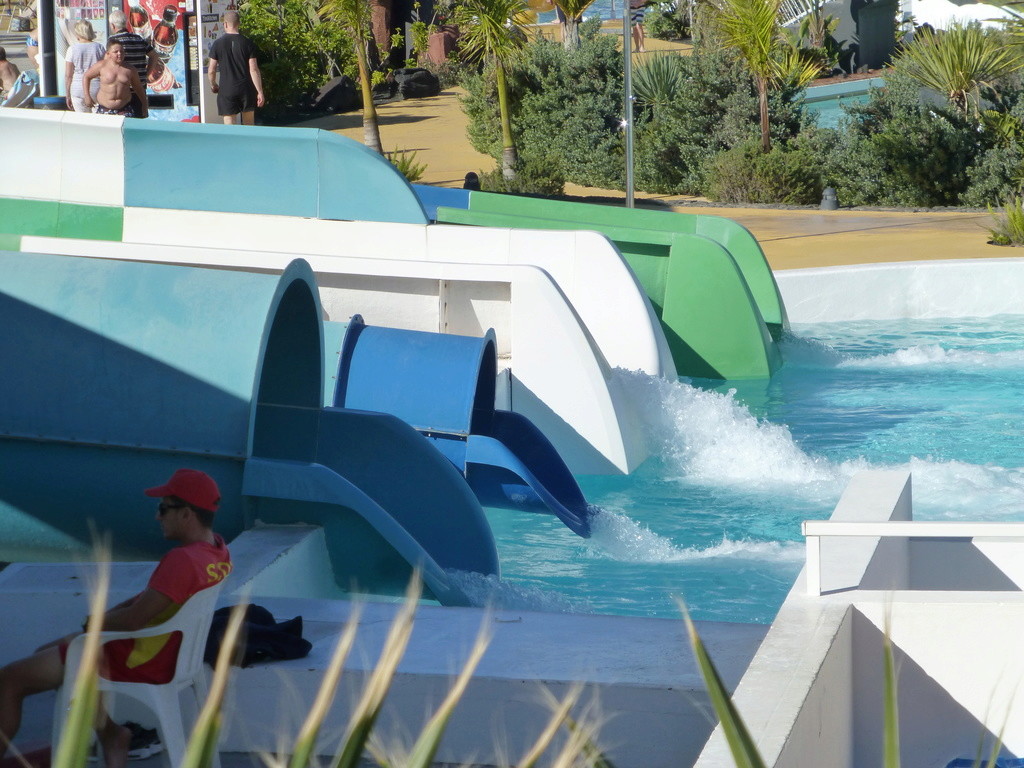 p1240333
However, I now could not establish where the 12D cinema was going to be placed So it was back around to the Lanzasur Club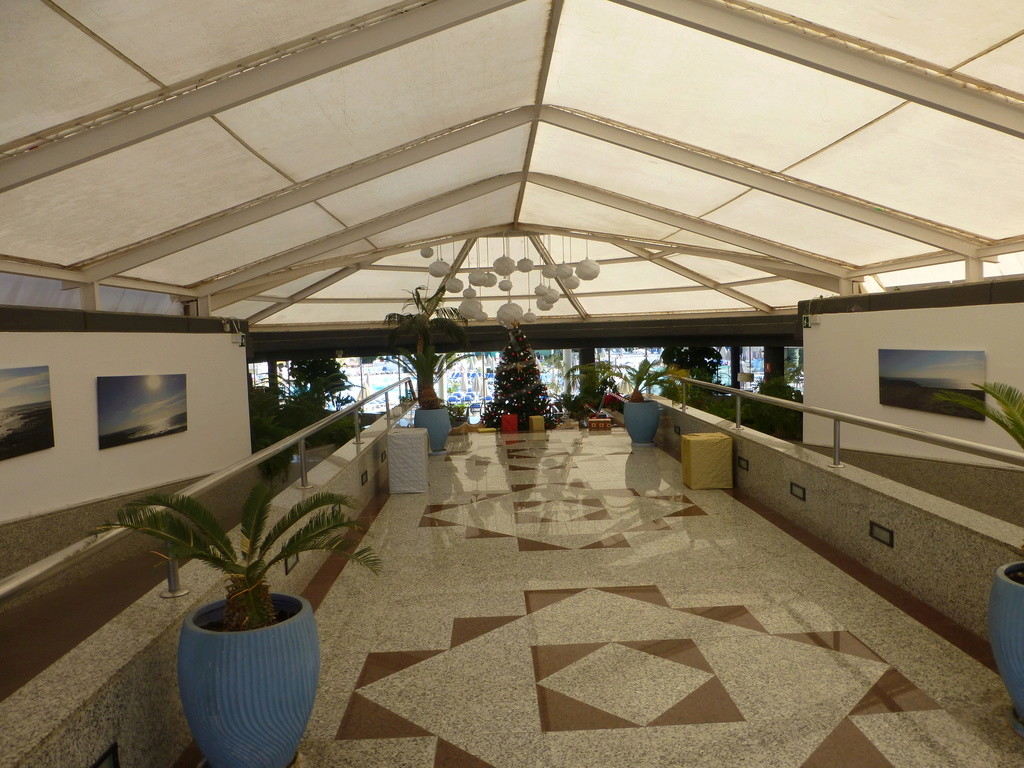 p1240336
Where I asked two Thomson reps but they didn't know, they then took me to reception and a very nice lady said she didn't know. She even tried on the internet for me but I had tried that myself. "I know", said the lady, "the person in the jewellery shop is local she mine know". Discussions took place and finally it was established the 12D cinema will be opening behind the games room
It hasn't opened yet but the lady said it will be open to the public. They also have a bar near it in the hotel reception that the public can use. So that is the story "opening soon"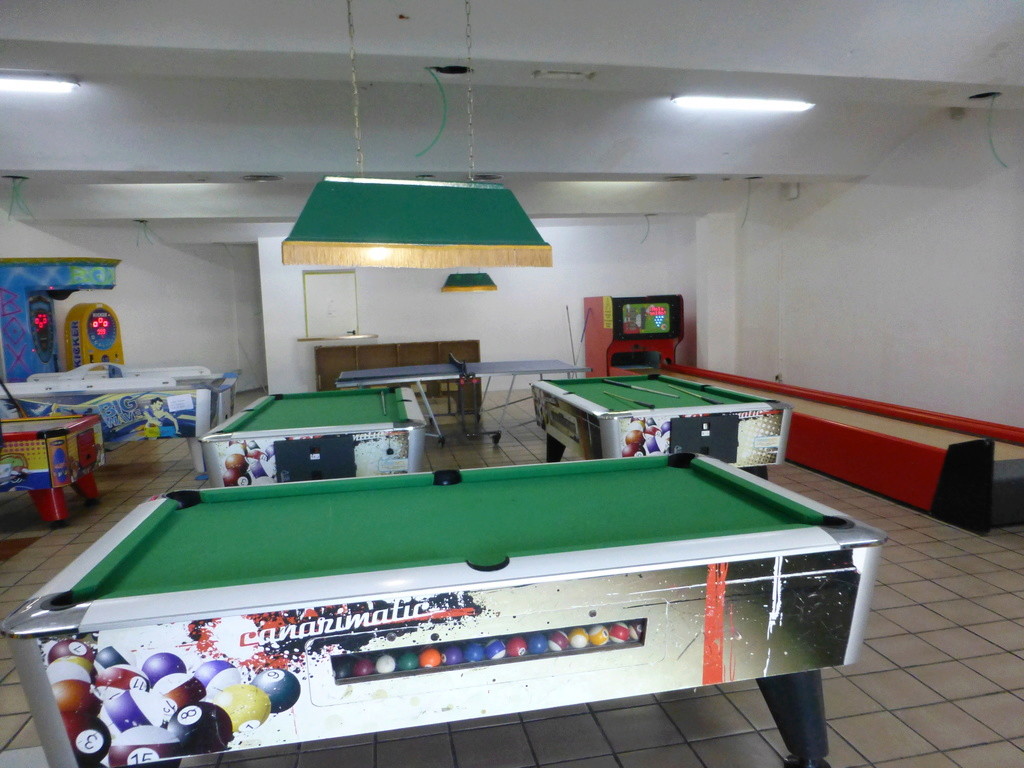 p1240334
Lunchtime was back at the swimming pool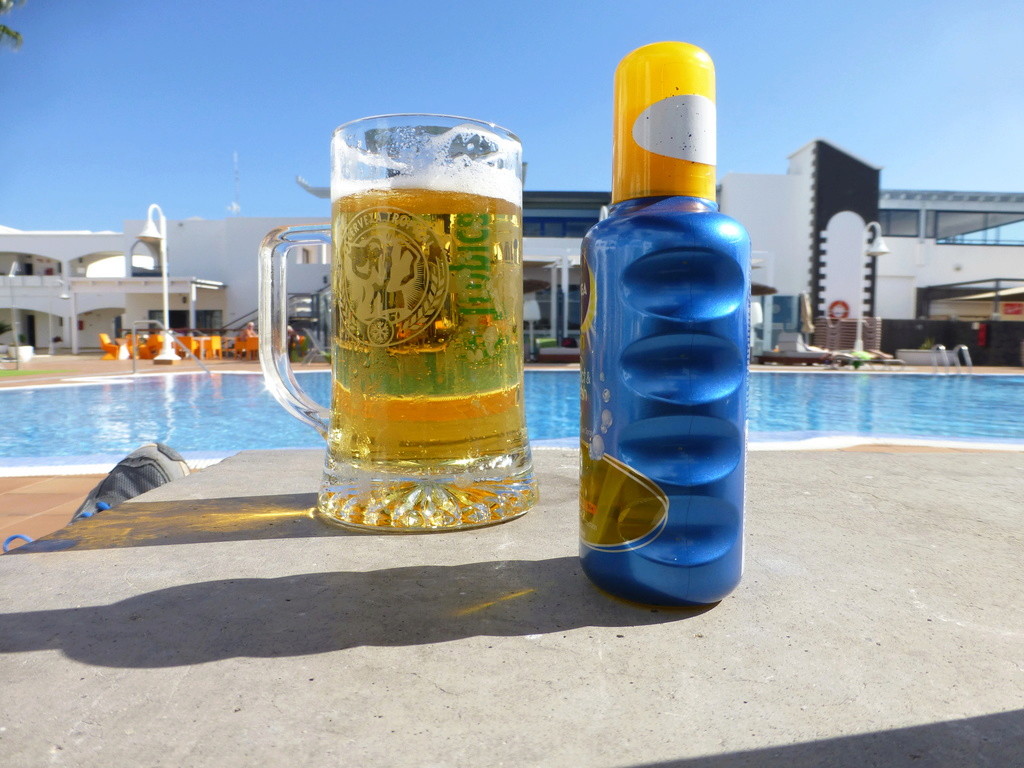 p1240341
Tuna baguettes all round and an afternoon at the pool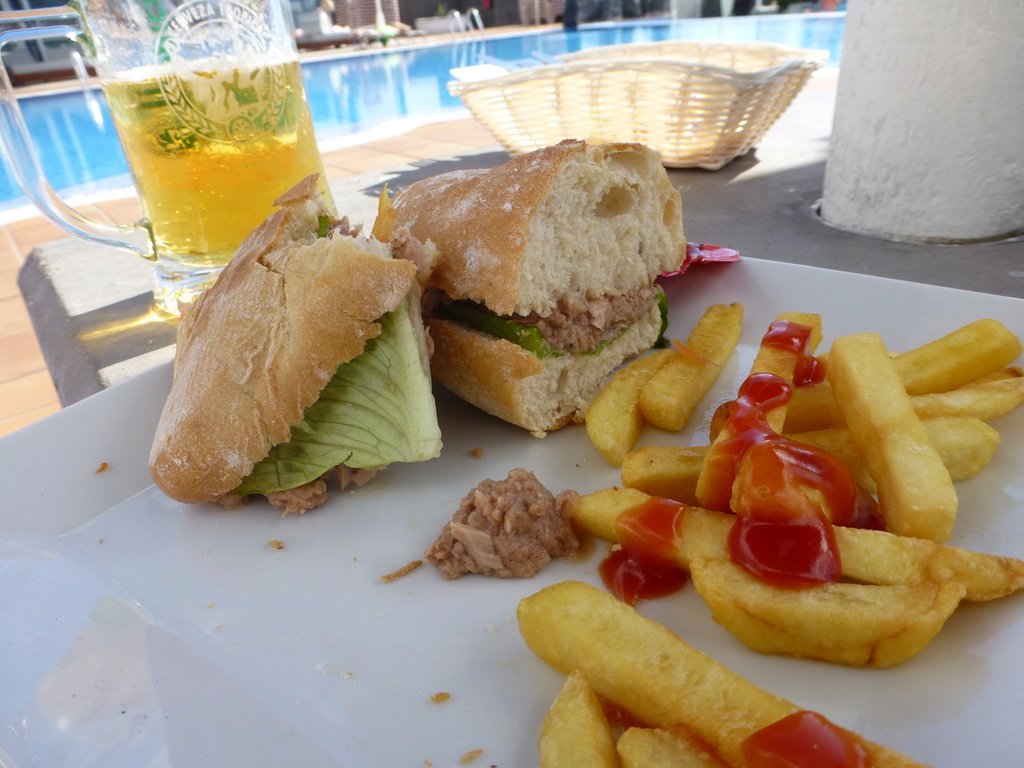 p1240342
A cat using Freddy's cat house, there are many cats that depend on him and many I see are waiting for him to come around at dawn.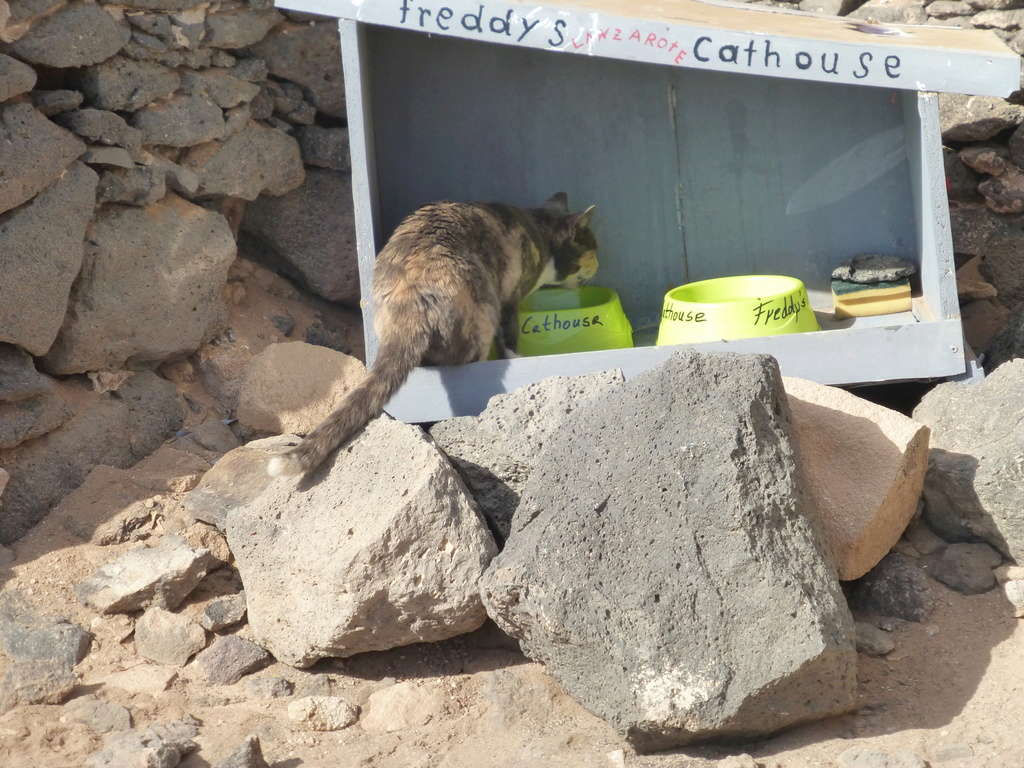 p1240344
Not sure what the proper name for these stones would be but one of the makers was still around leaving me better ones standing up to photograph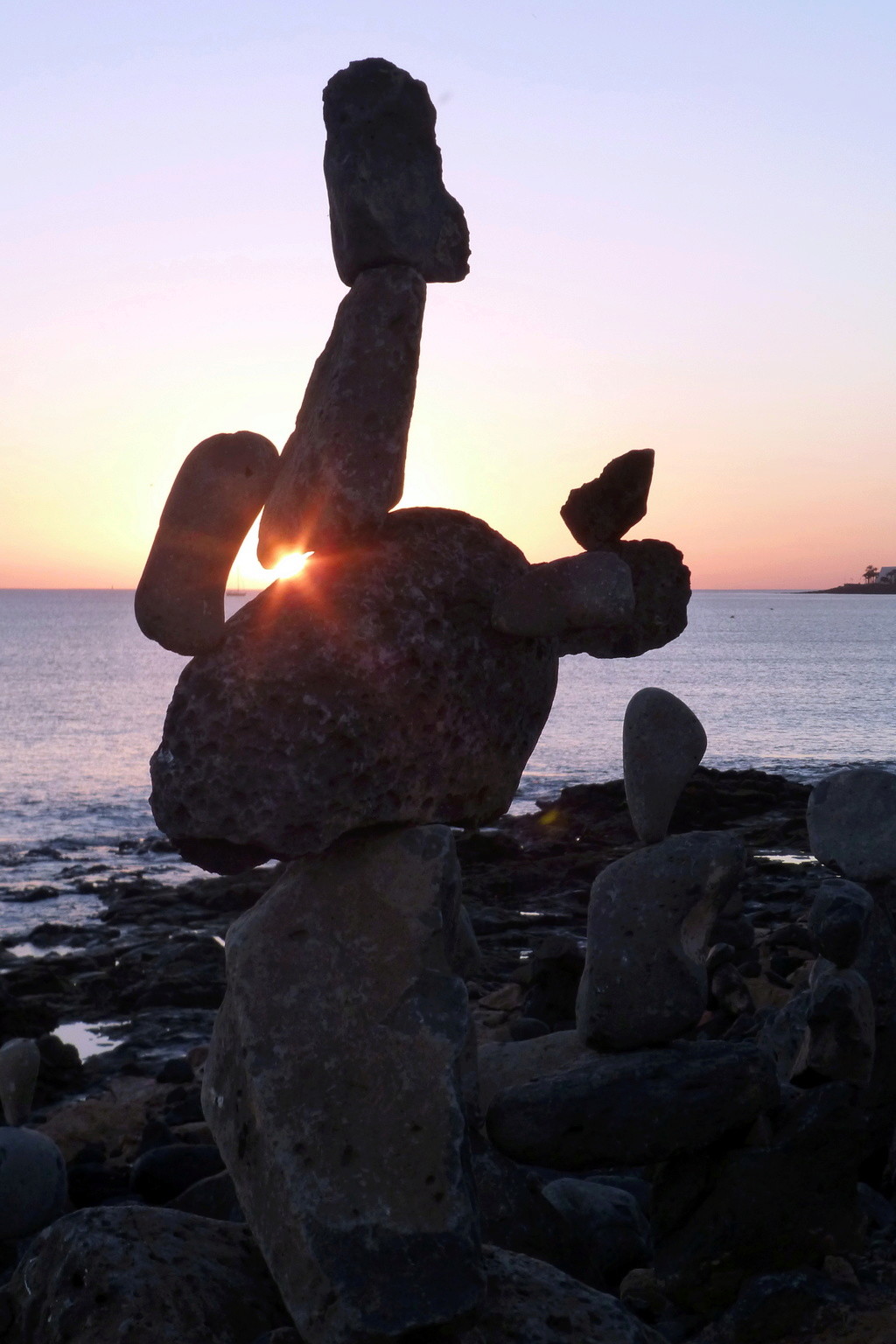 p1240358aq
Could these be the three wise men lol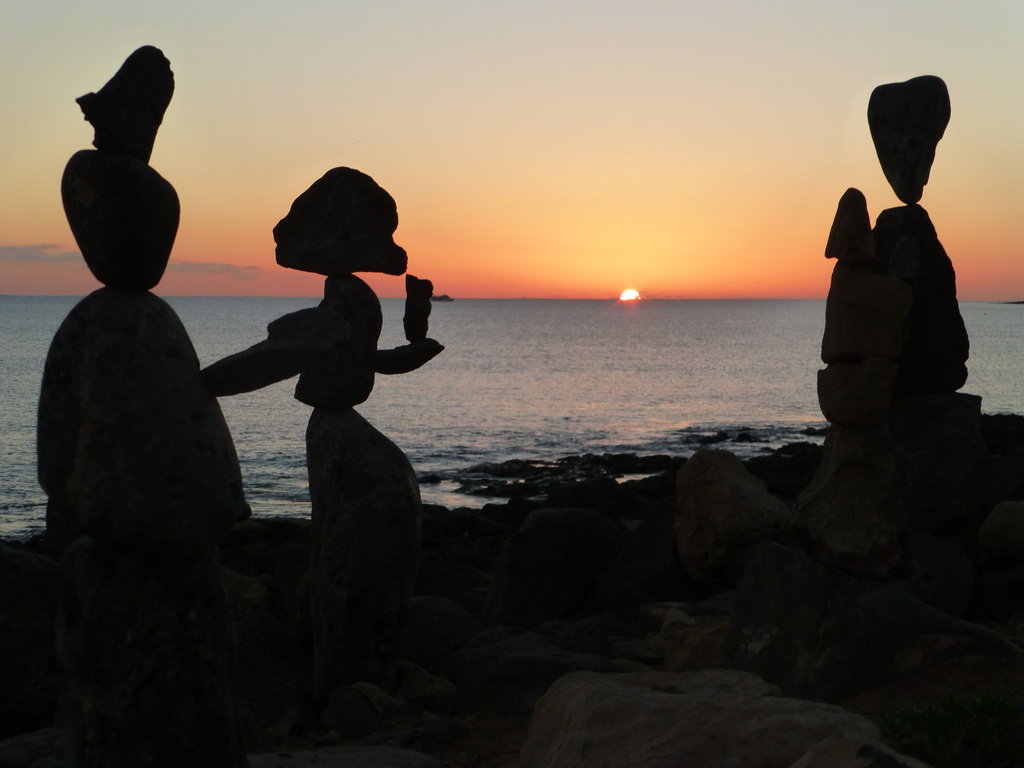 p1240359
Tonight Casale Franco's is open after their holidays, so we are going there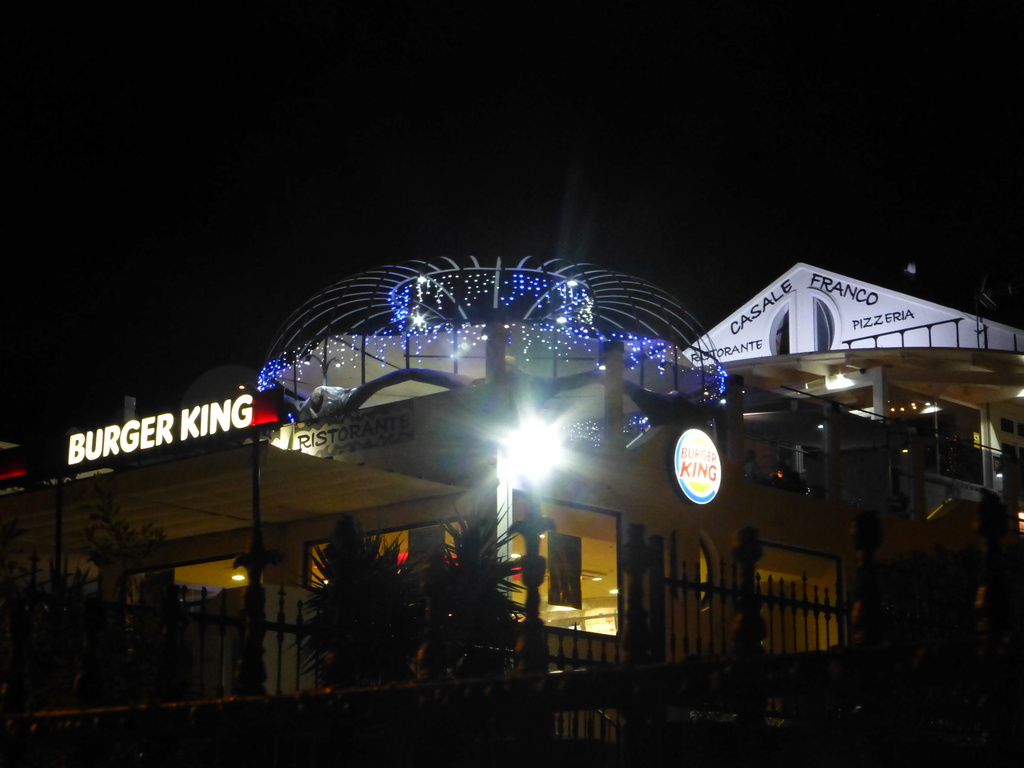 p1240360
It had been so hot today I could not sit on out balcony and it was still warm enough to sit outside and enjoy a meal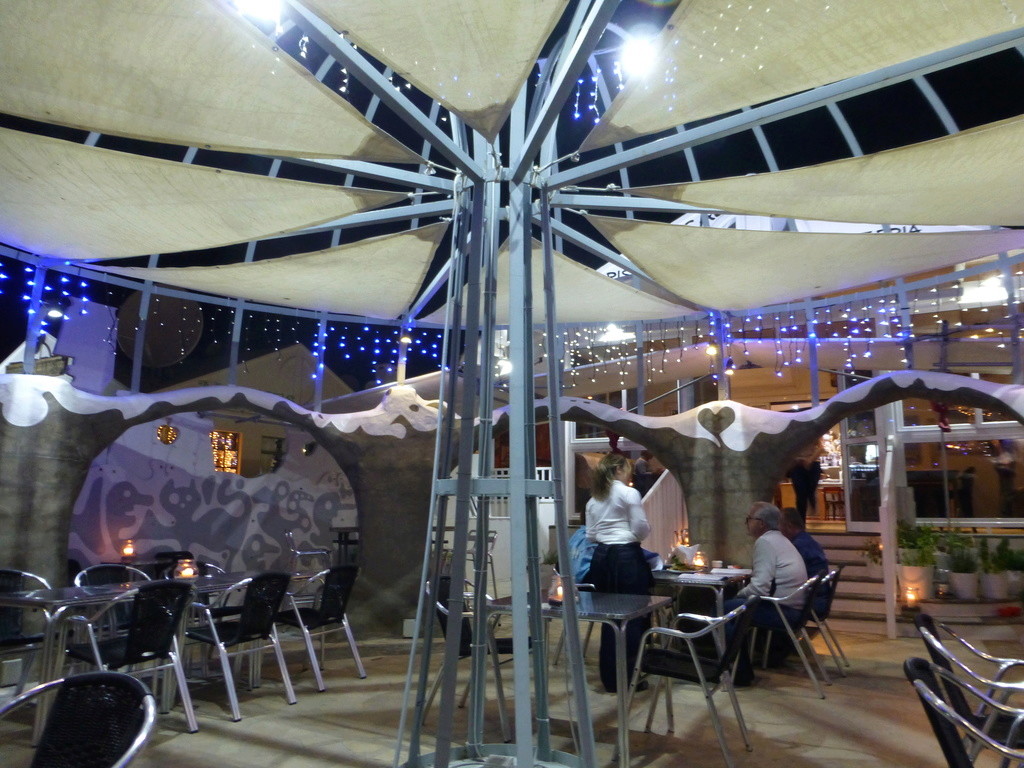 p1240369
Menu
p1240362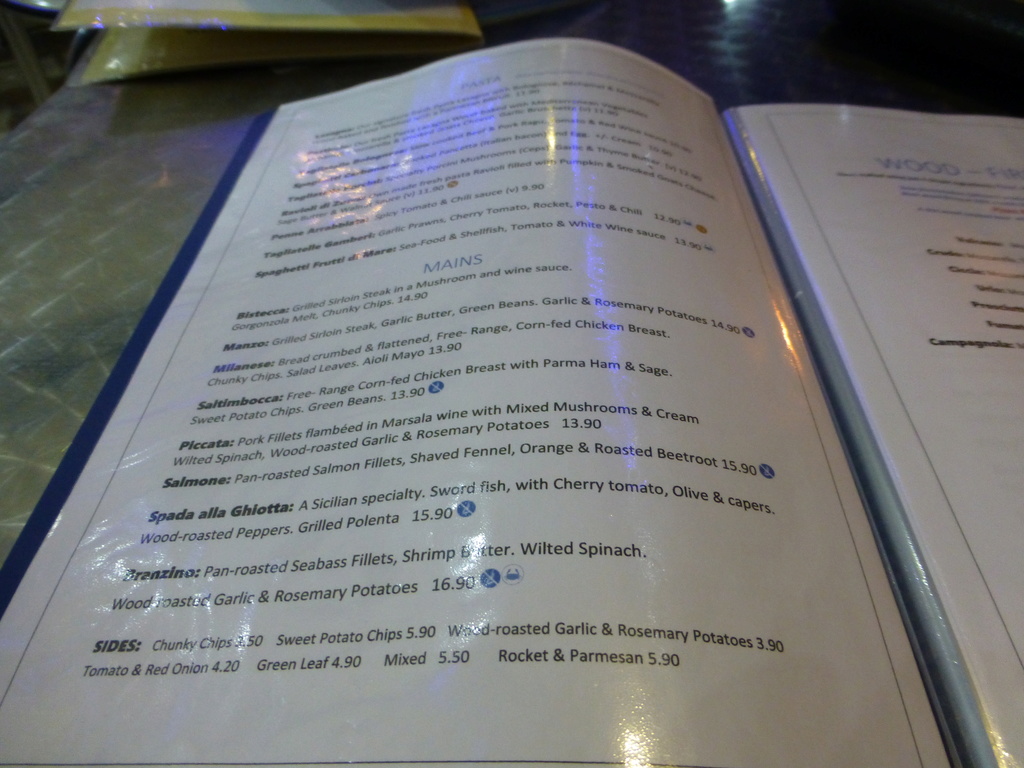 p1240363
I had the steak Bistecca which was lovely
p1240367a
Mrs Db had the Piccata pork fillet
and a free Limoncella after a lovely evening
End of Day 11Thursday Day 12
Off to the Pirate watch tower it had clearly been raining during the night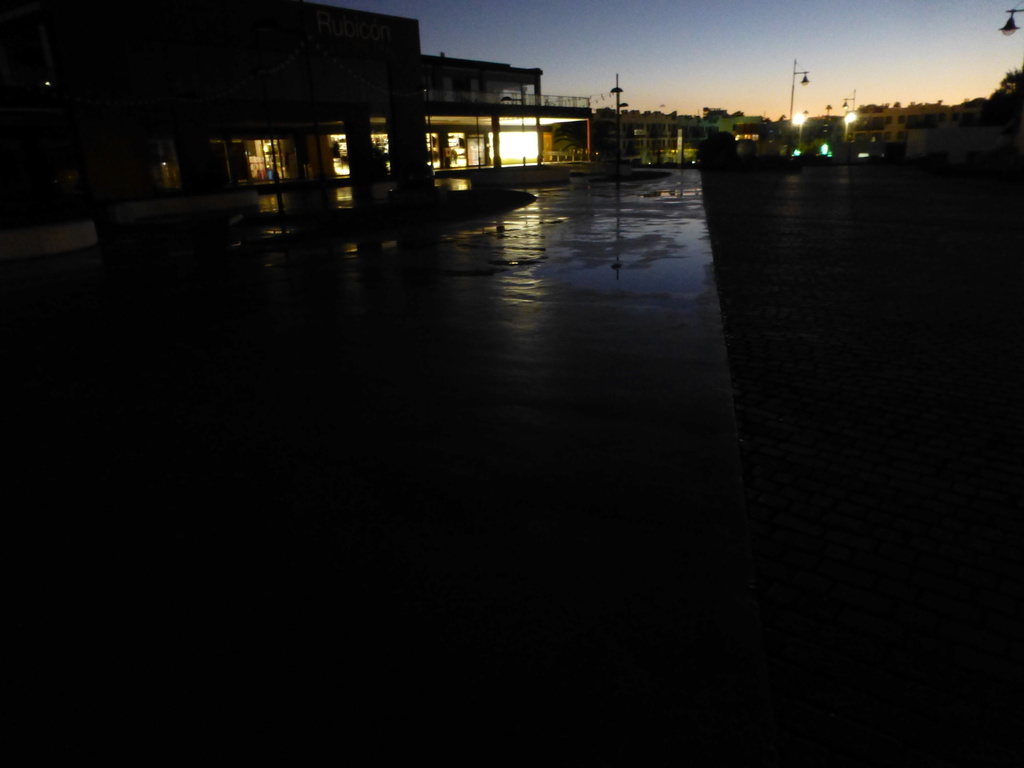 p1240372
The dawn looks ok
p1240374
Fuerteventura looks quite sharp and clear this morning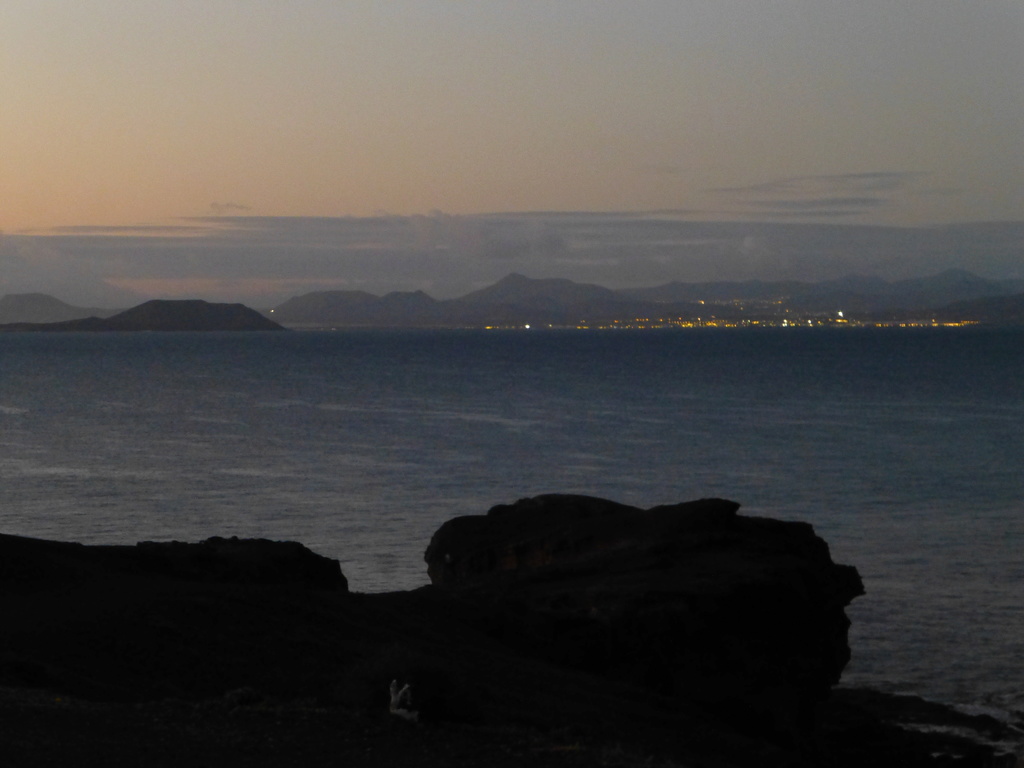 p124378
Sunrise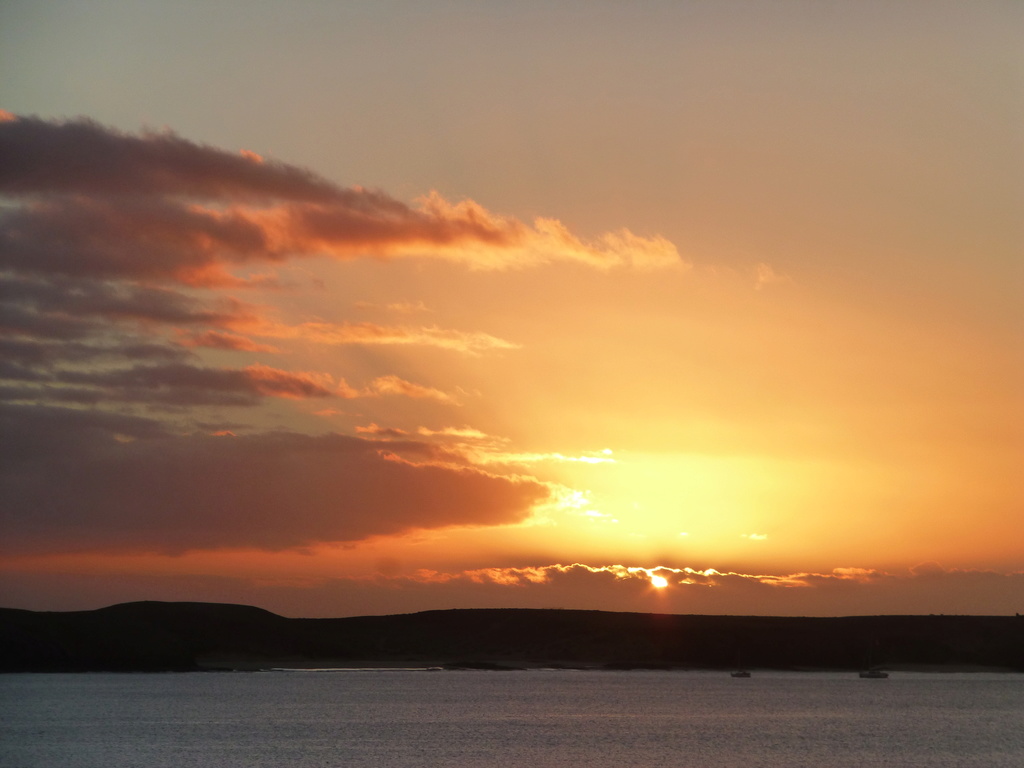 p1240399
but now on this new angle of silhouettes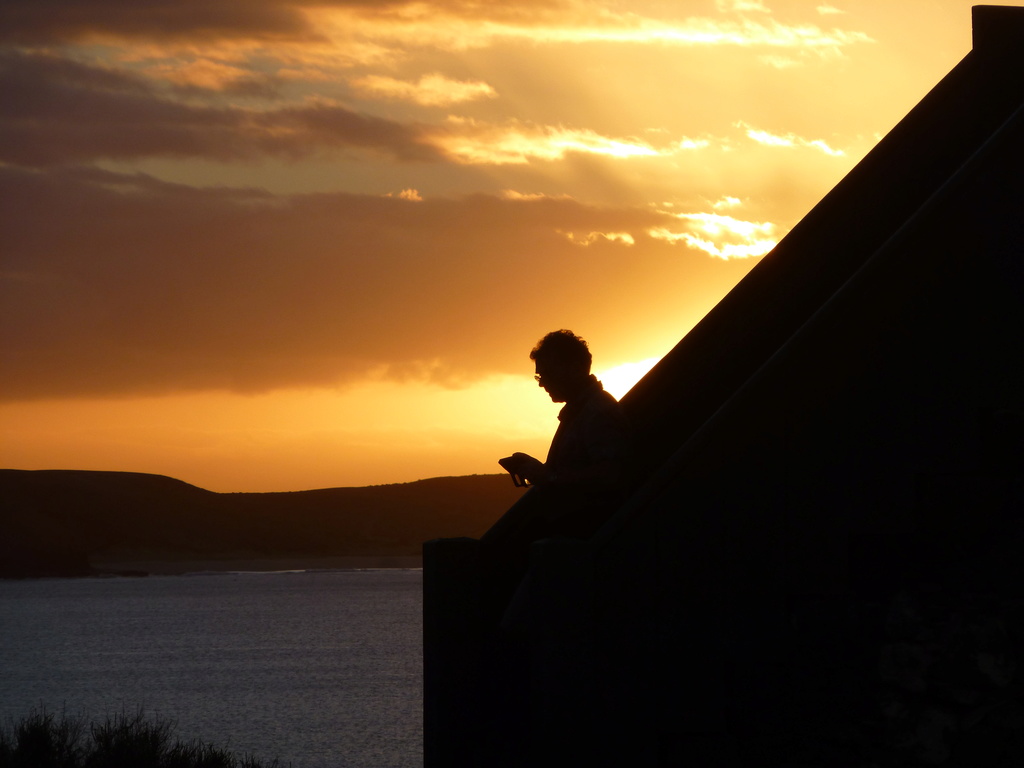 p1240405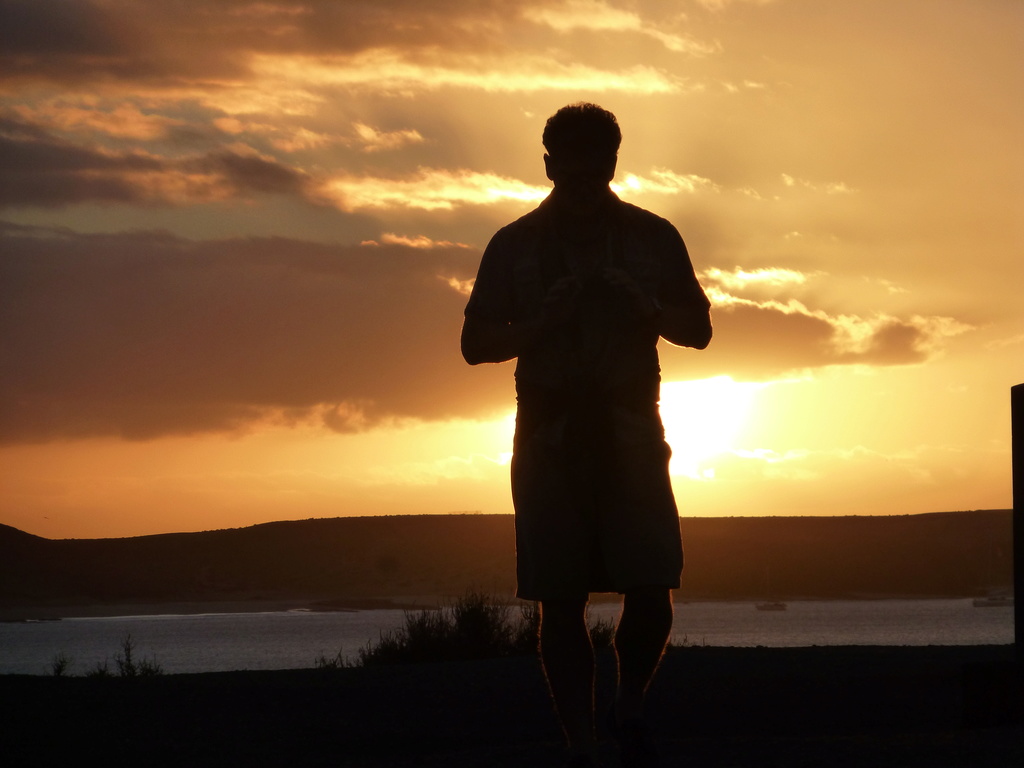 p1240407
a semi cloudy day but happy around the pool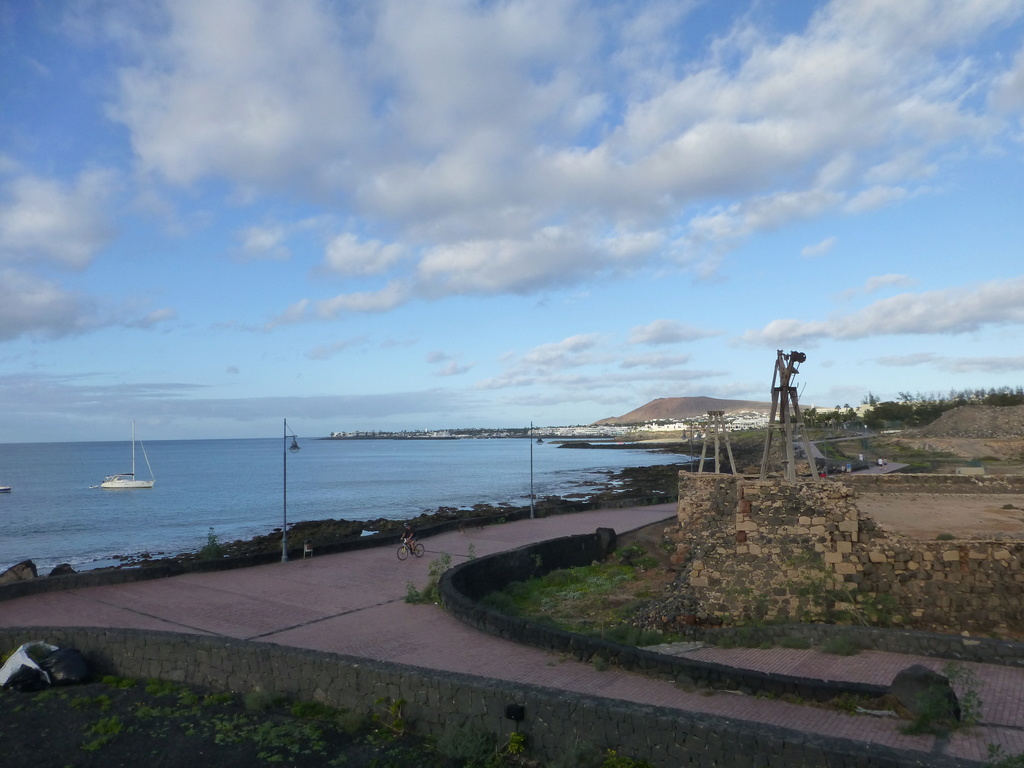 p1240411
They have some nice unusual flowers about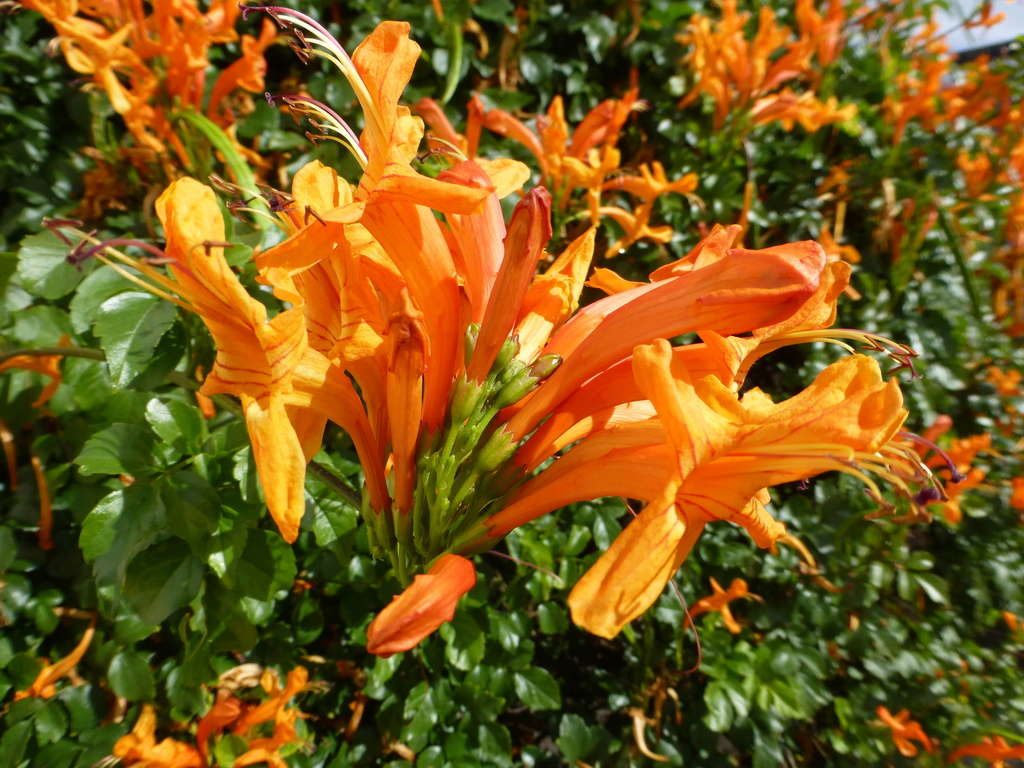 p1240415
but they are only background in a vital billiards match lol
p1240421
I lost of course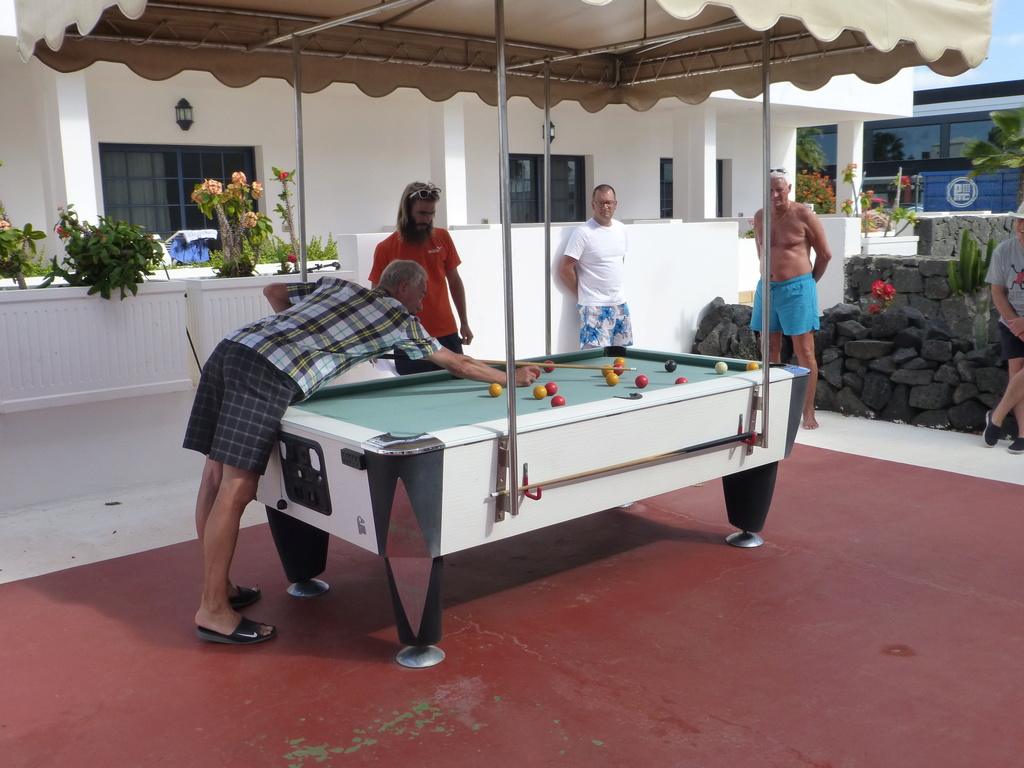 p1240420
Our usual bagguttes and I will probably grow fins if I eat any more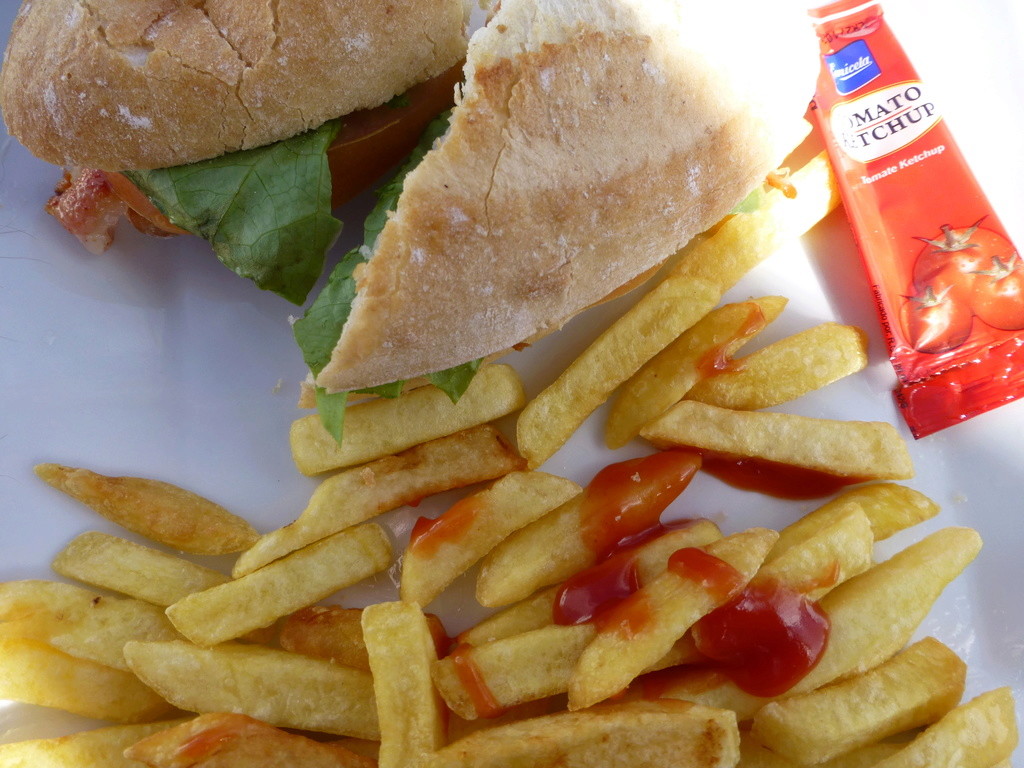 p1240422
Which would be handy for water volleyball but I didn't take part
p1240423
No real sunset tonight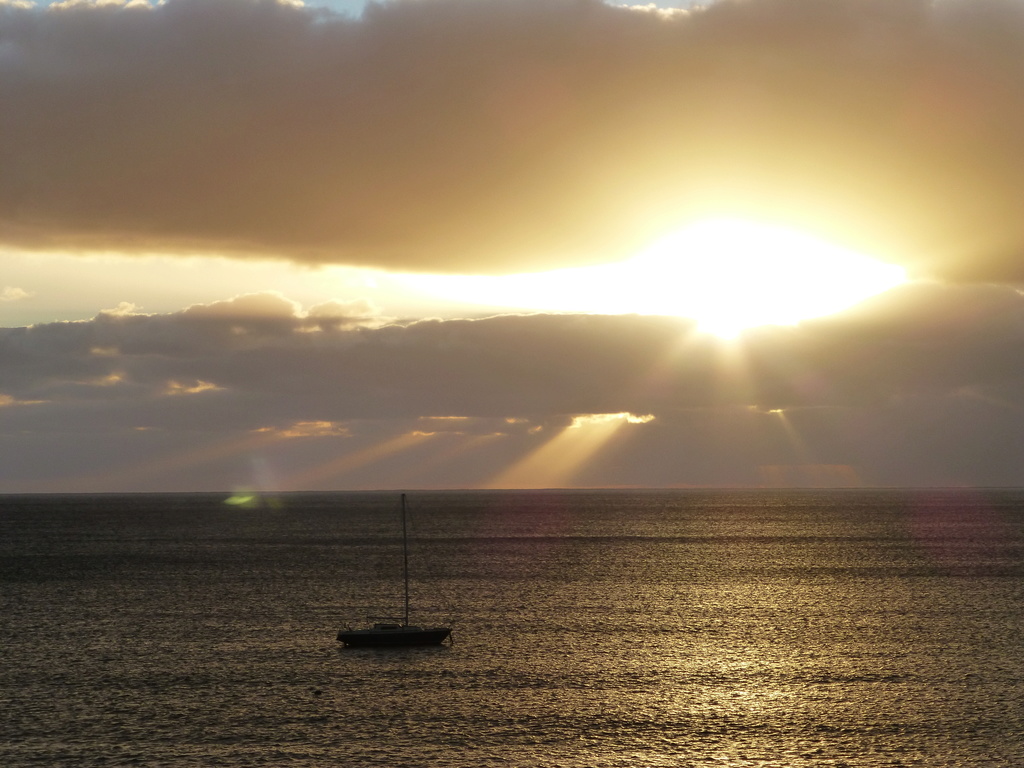 p1240424
and tonight we are going back to Cervante's
The menu, I think they have the cheapest T-Bone steaks
p1240425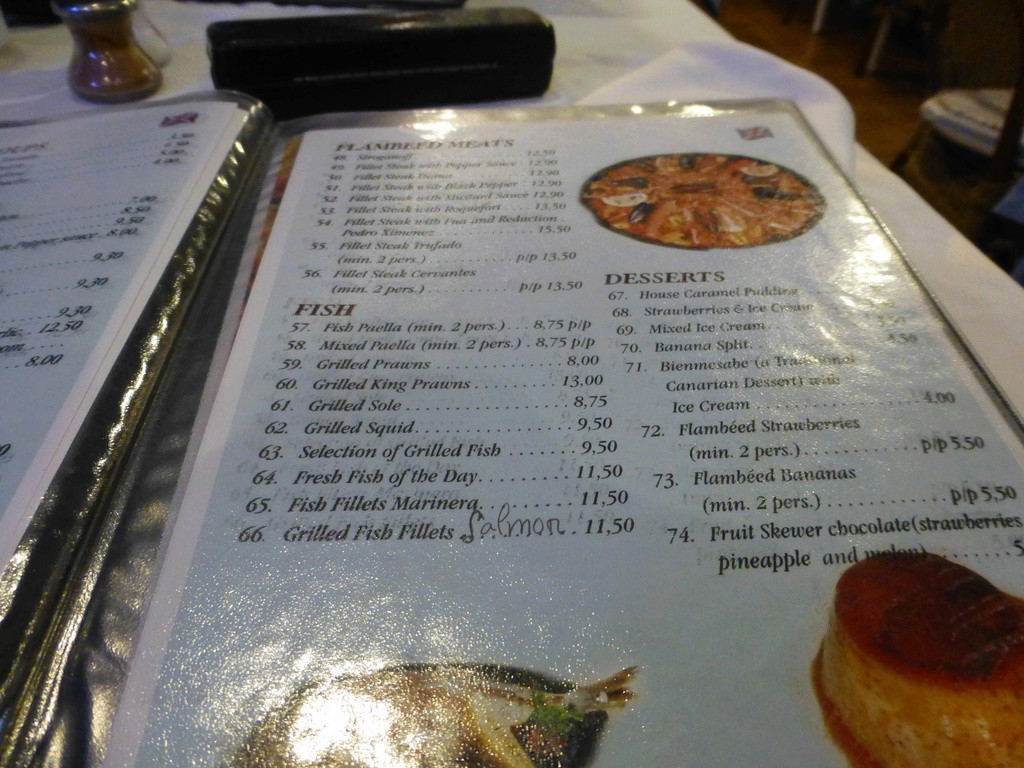 p1240426
I had the mixed meat and it's a struggle to eat it all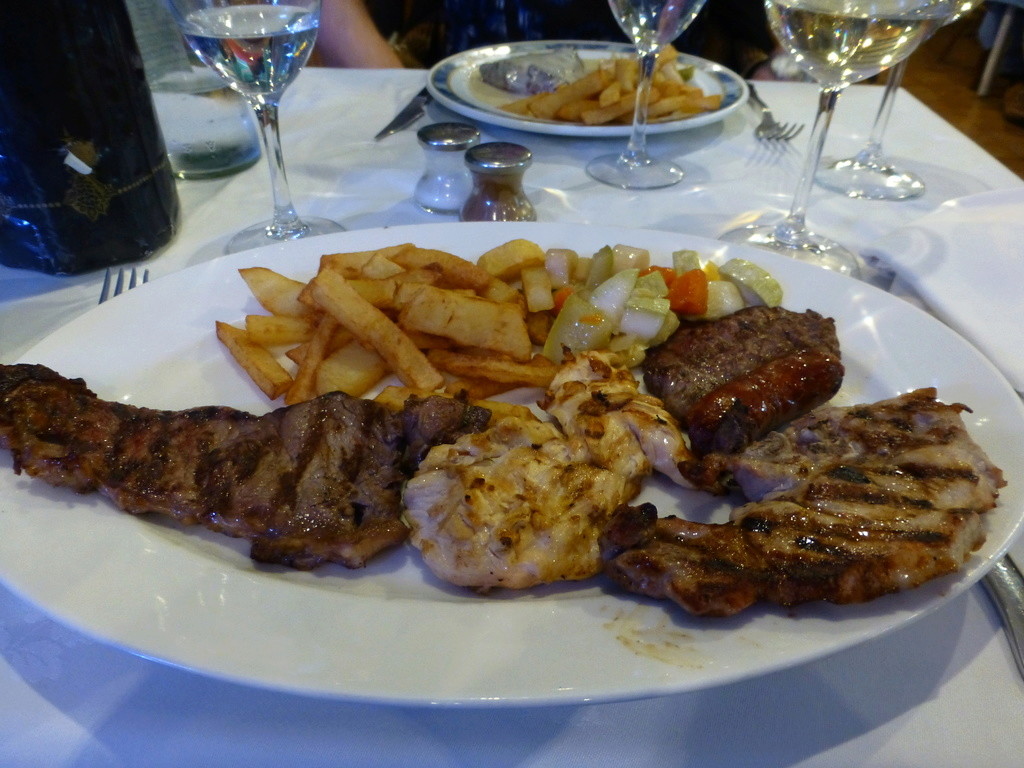 p1240427
Mrs Db had the steak with Roquefort sauce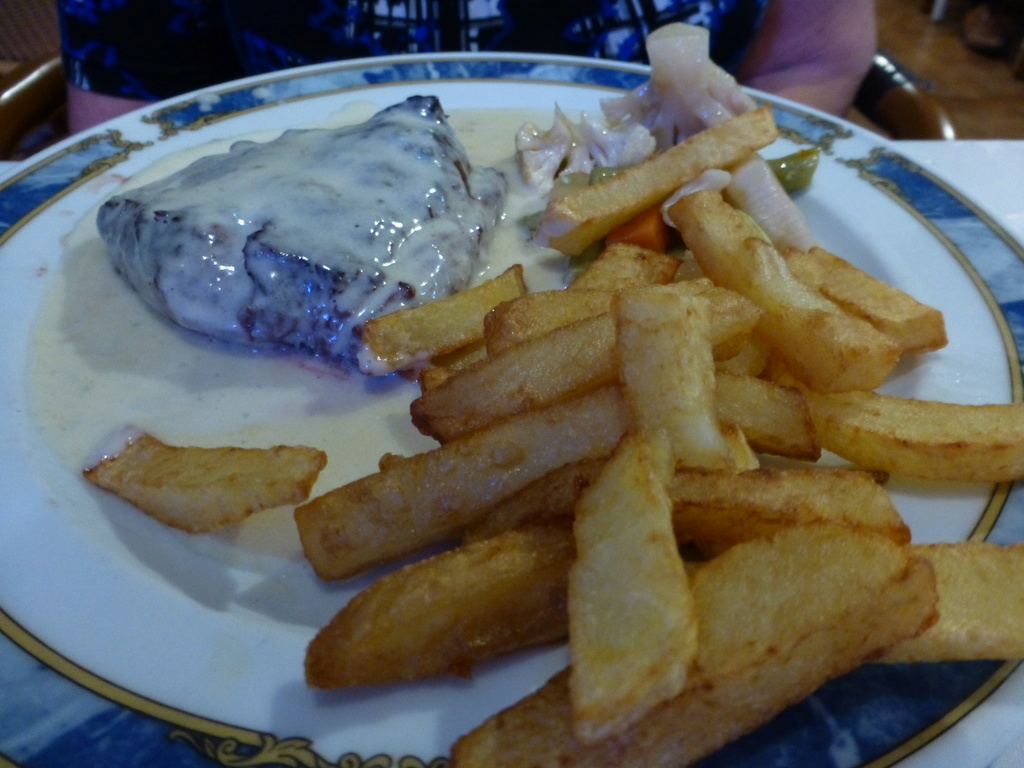 p1240428
And on the way back passing the Harp, Elvis was in the building lol
p1240429
Passing the Princesa Yaiza there was a very large crowd of a hundred or more in the courtyard and a few minutes later quite a good firework display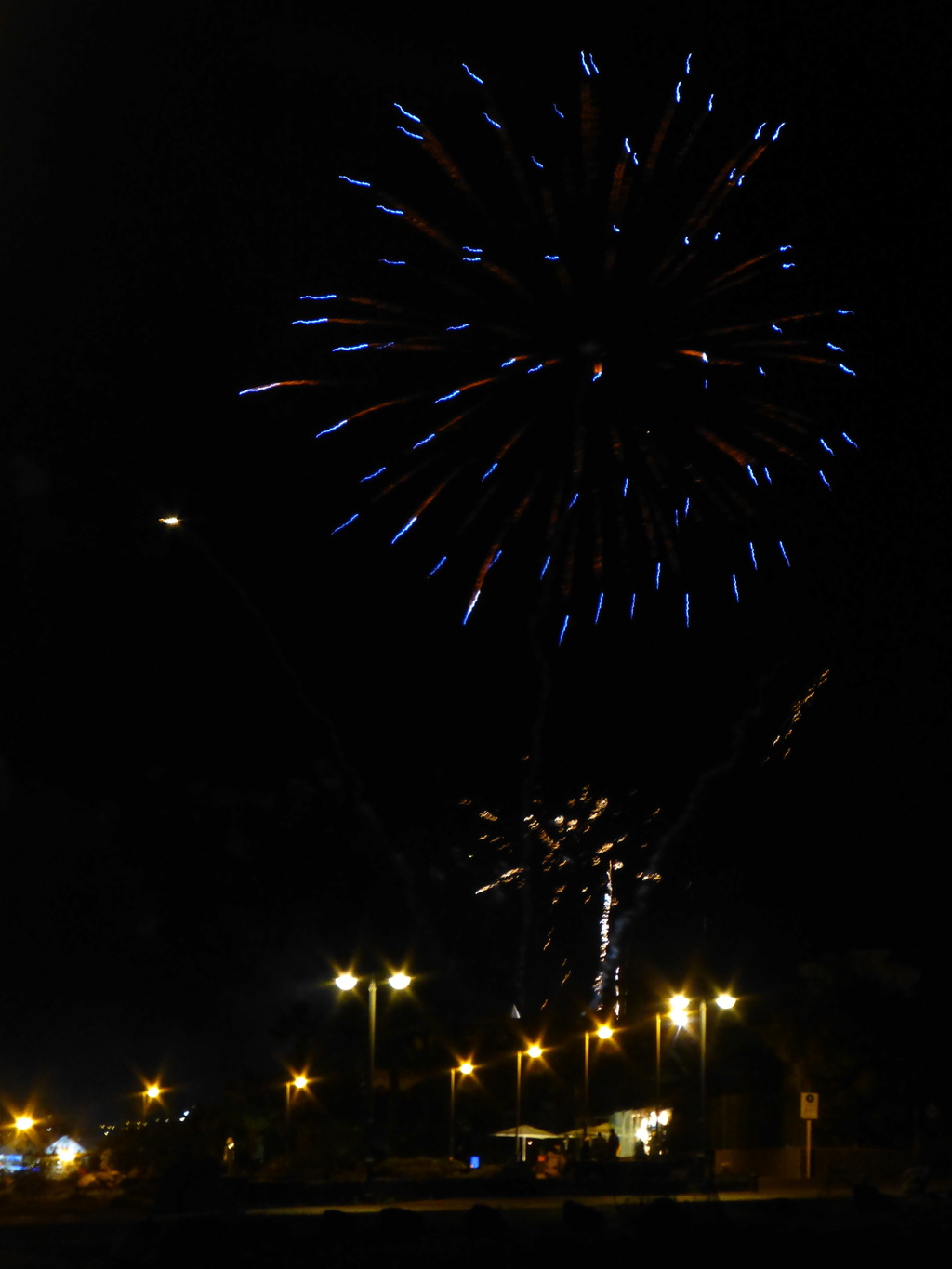 p1240436
I'm guessing it may be a charity gala, it was a vast crowd of people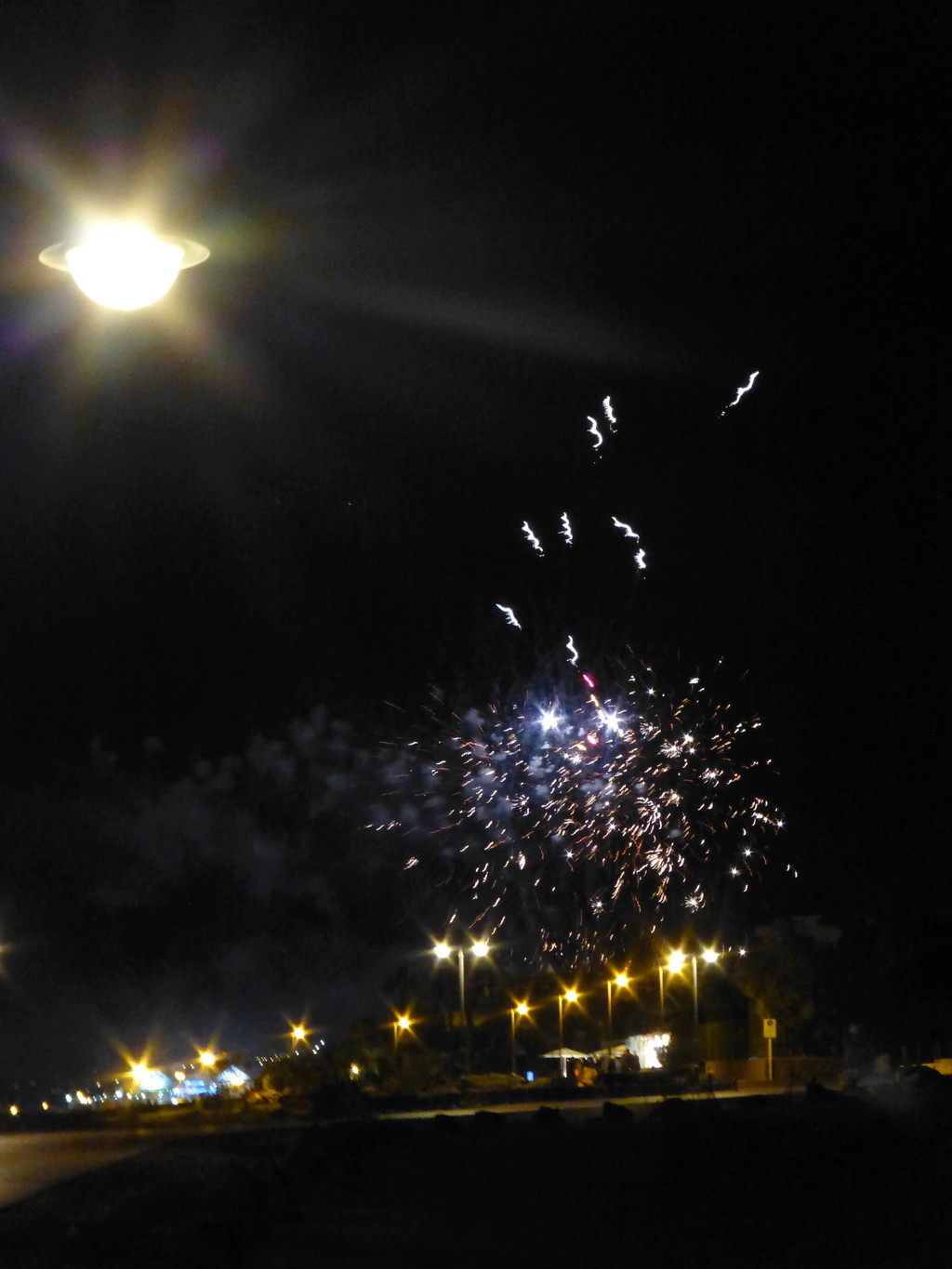 p1240437
End of Day 12
Friday Day 13

Morning Delboy, I don't see any dawn happening from up here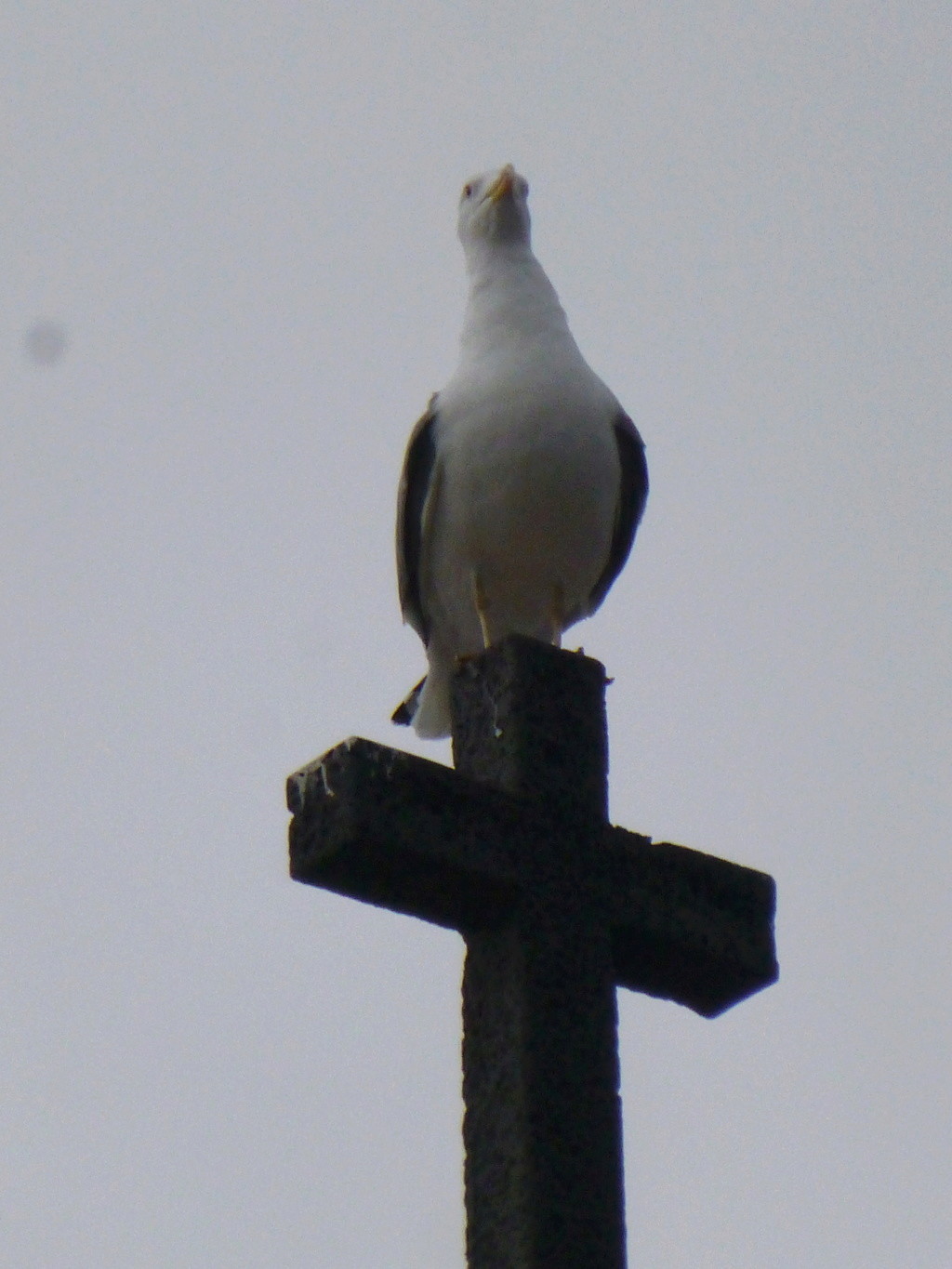 p1240458
I think you are right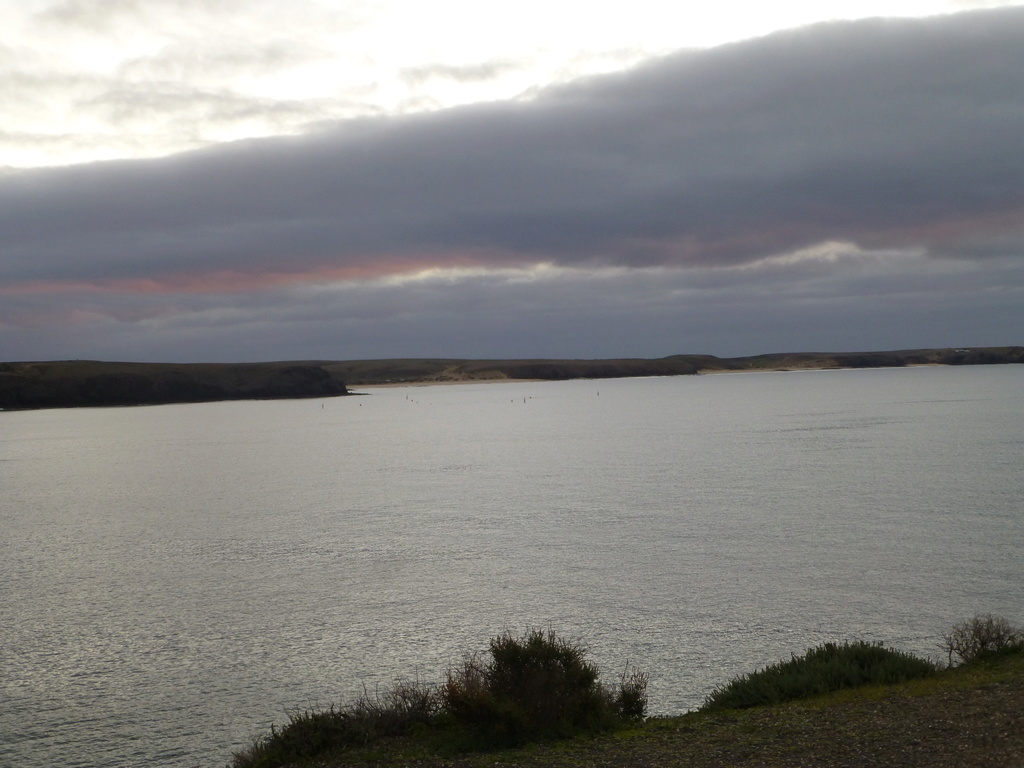 p1240461
I'll pop down to see if I can improve the photograph of the statue with a wave coming in with a camera one can amuse oneself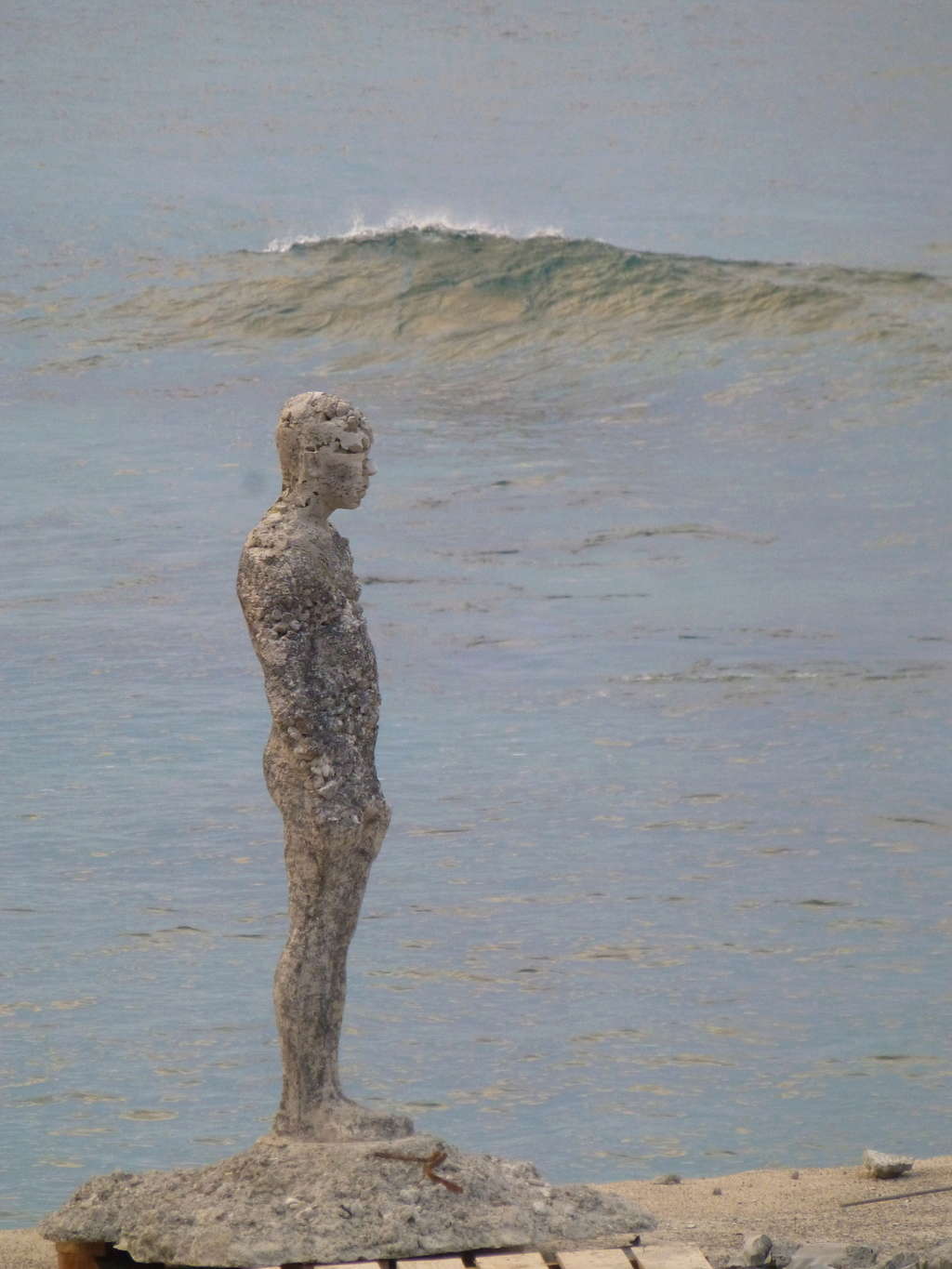 p1240473
It's cloudy from our balcony today
p1240474
Oh dear its raining hard, it seems cruel to take a photograph whilst I am in the dry lol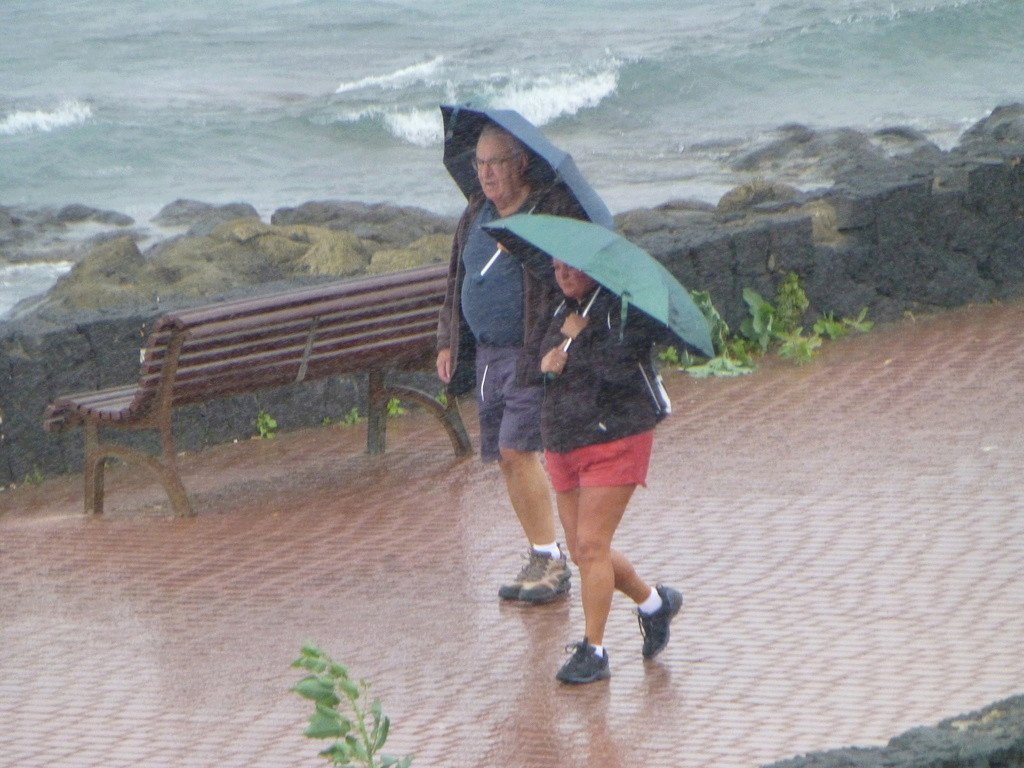 p1240475
We can get Arab TV which does show some cracking films which are American with Arab subtitles which are not needed. This morning I started to watch "The imagination of Doctor Parnassus" and I think the Director of the film had a bigger imagination than me. Mrs Db had to look up the internet to work out what I had been watching lol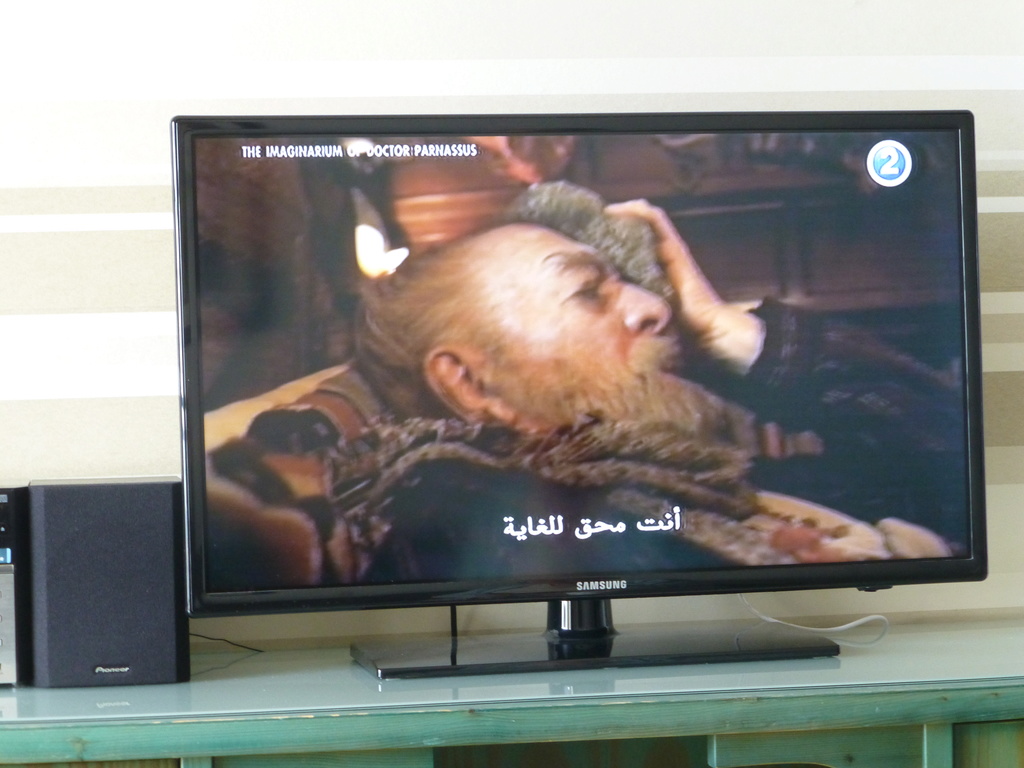 p1240478
Forunately the weather cleared up and we decided to go into town for lunch.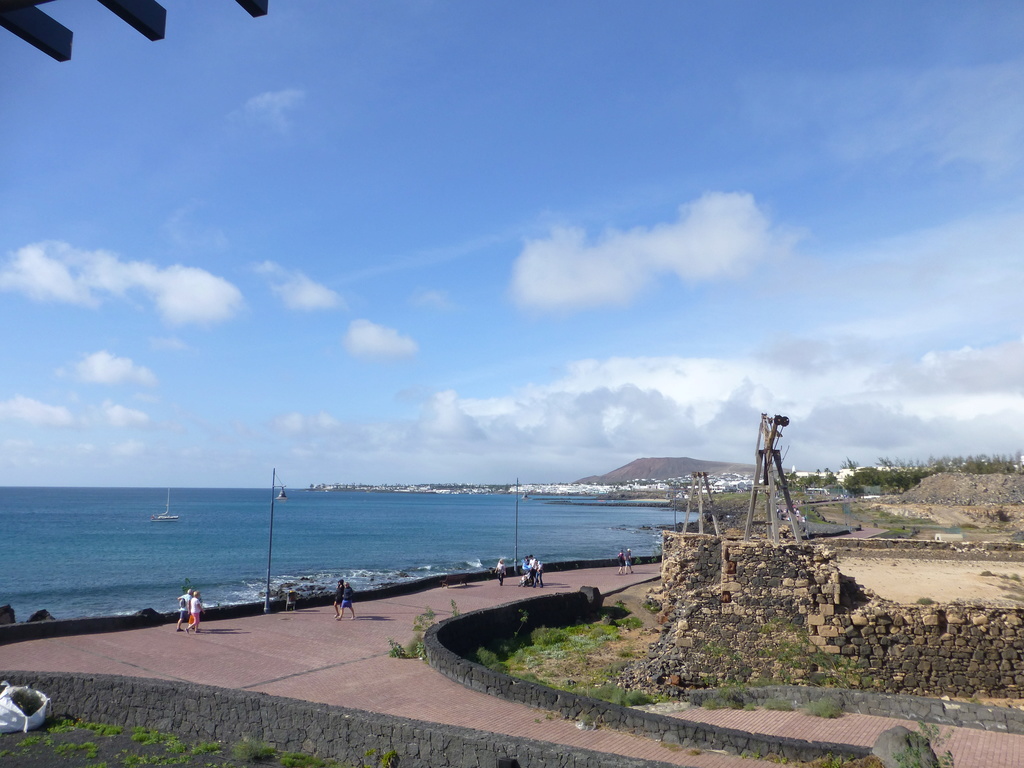 p1240479
We got as far as the Papagayo Commercial Centre and it tipped down.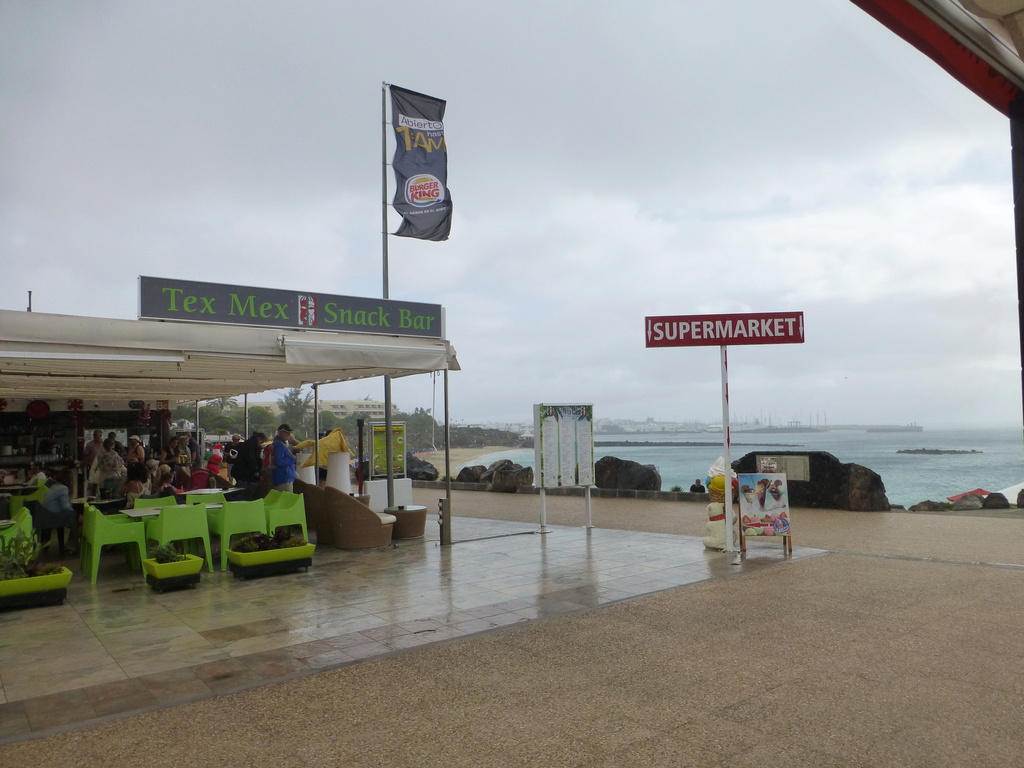 p1240480
Barney's seem to be the choice rather than go further and get wet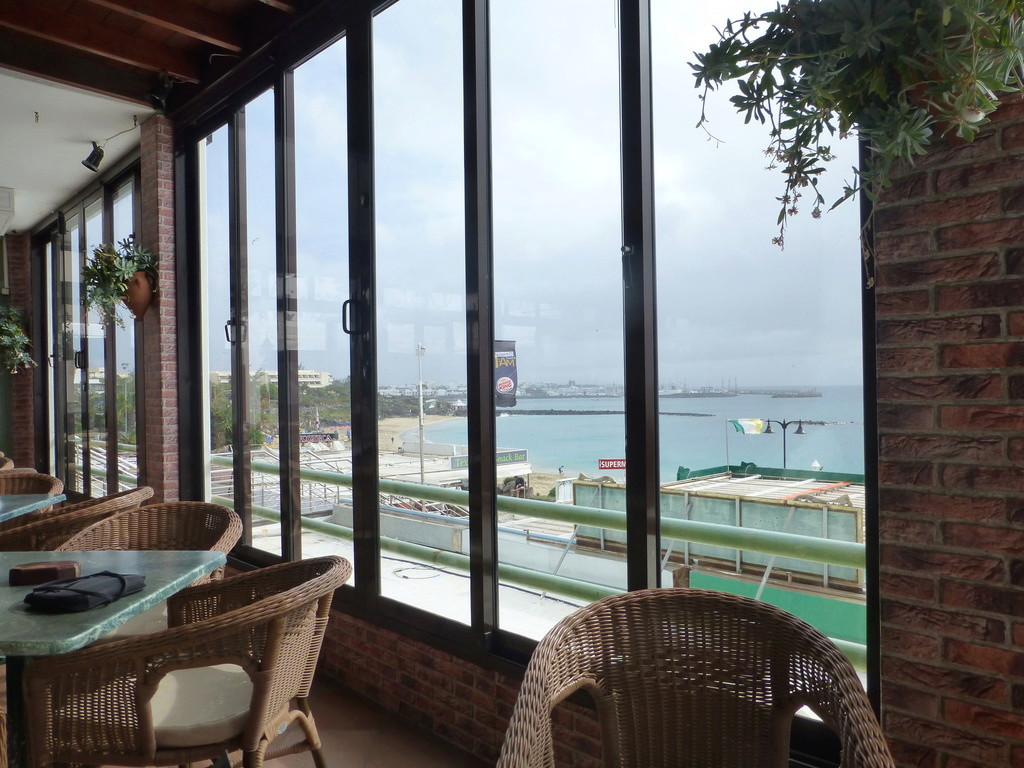 p1240481
The menu
p1240482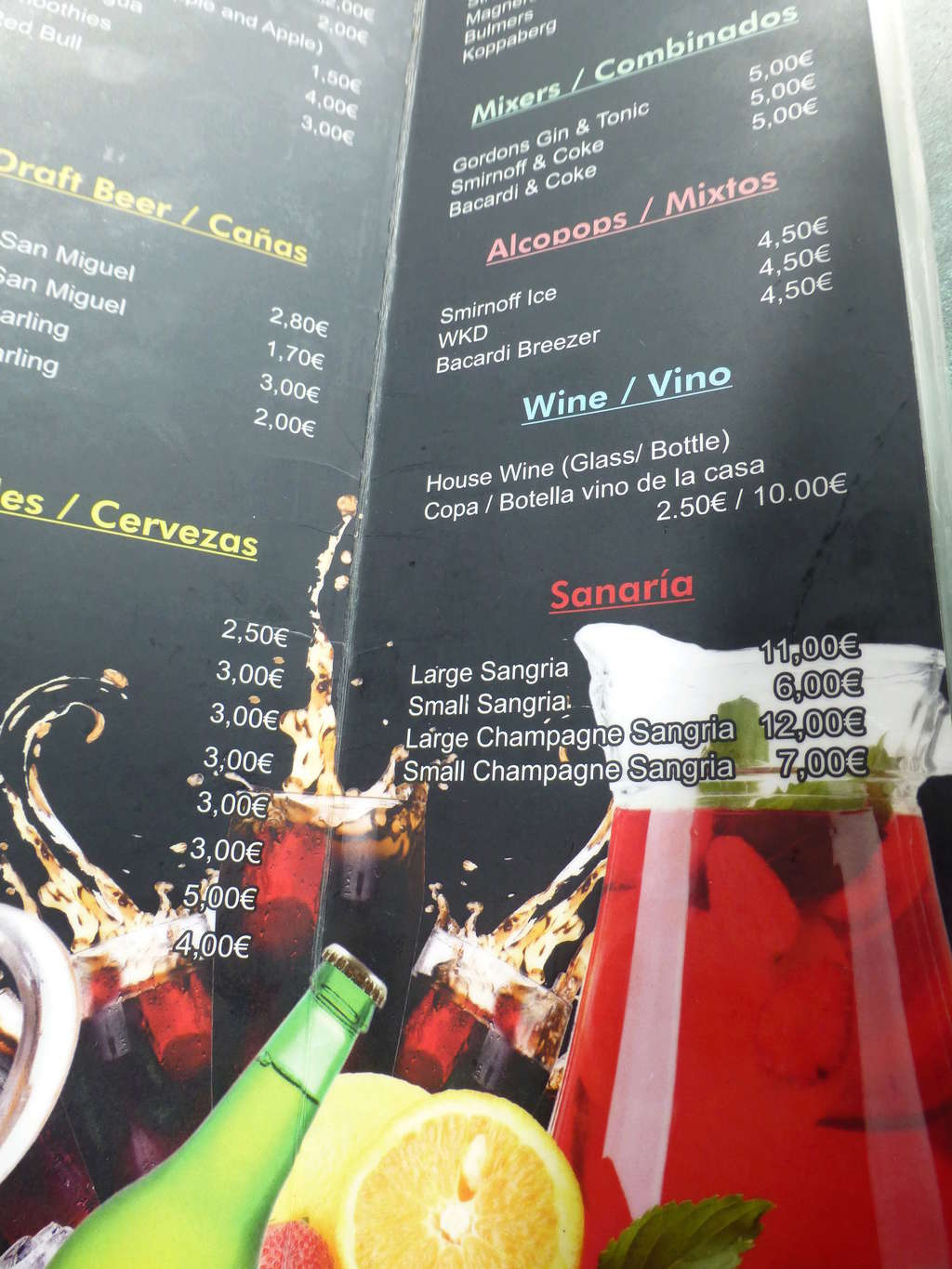 p1240483
We decided to have some Sangria to relax a bit. Now this is how it should be made not with tinned fruit that sink lol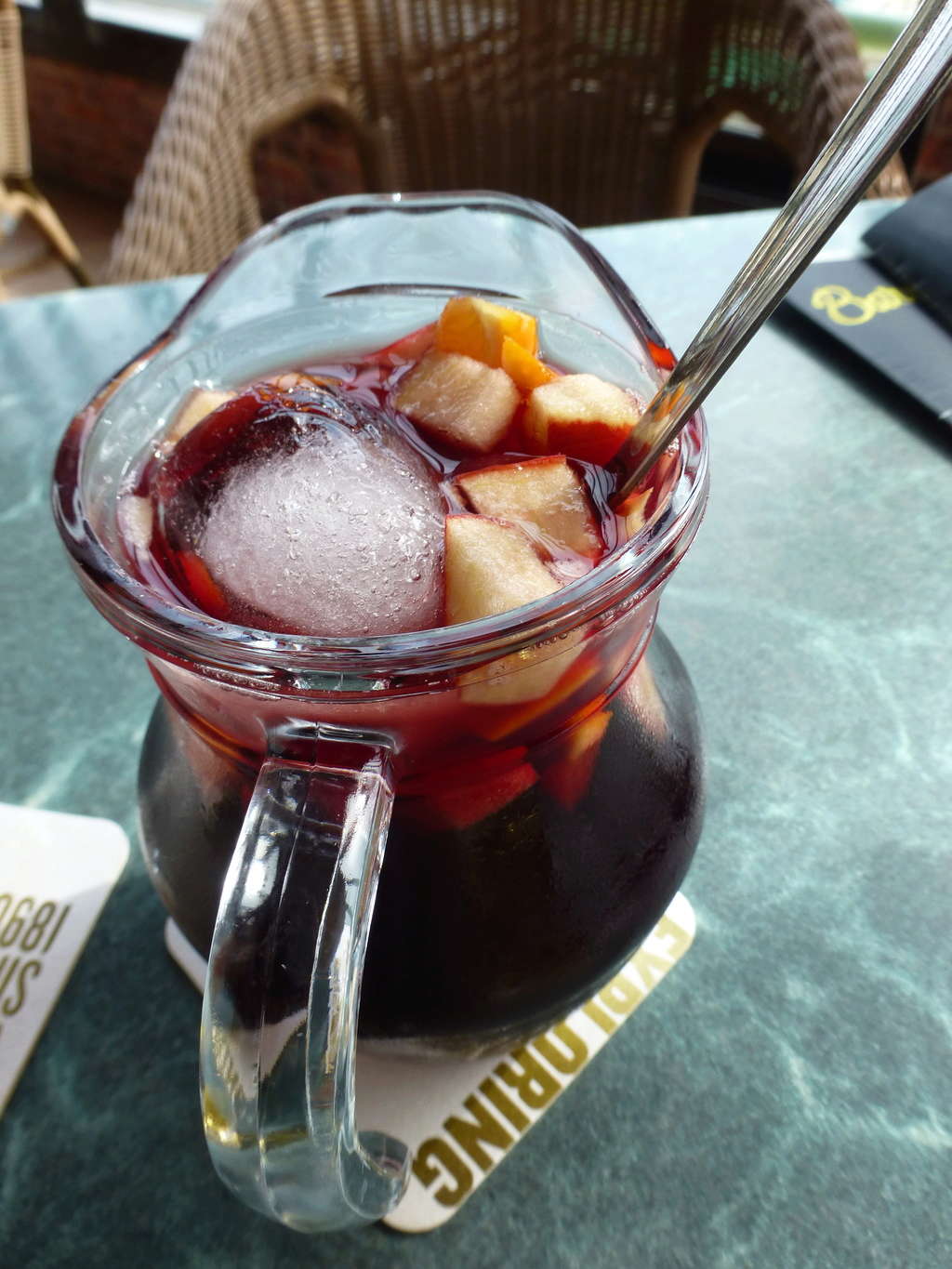 p1240485
I had their burger which I still find the best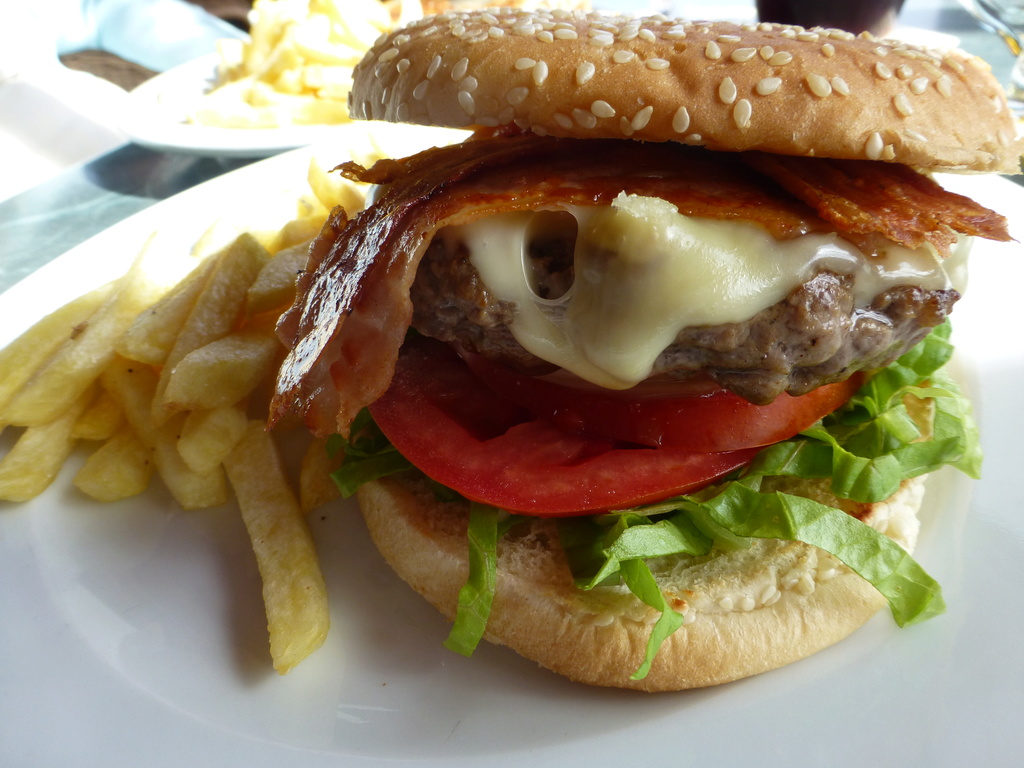 p1240488
Mrs Db had her toastie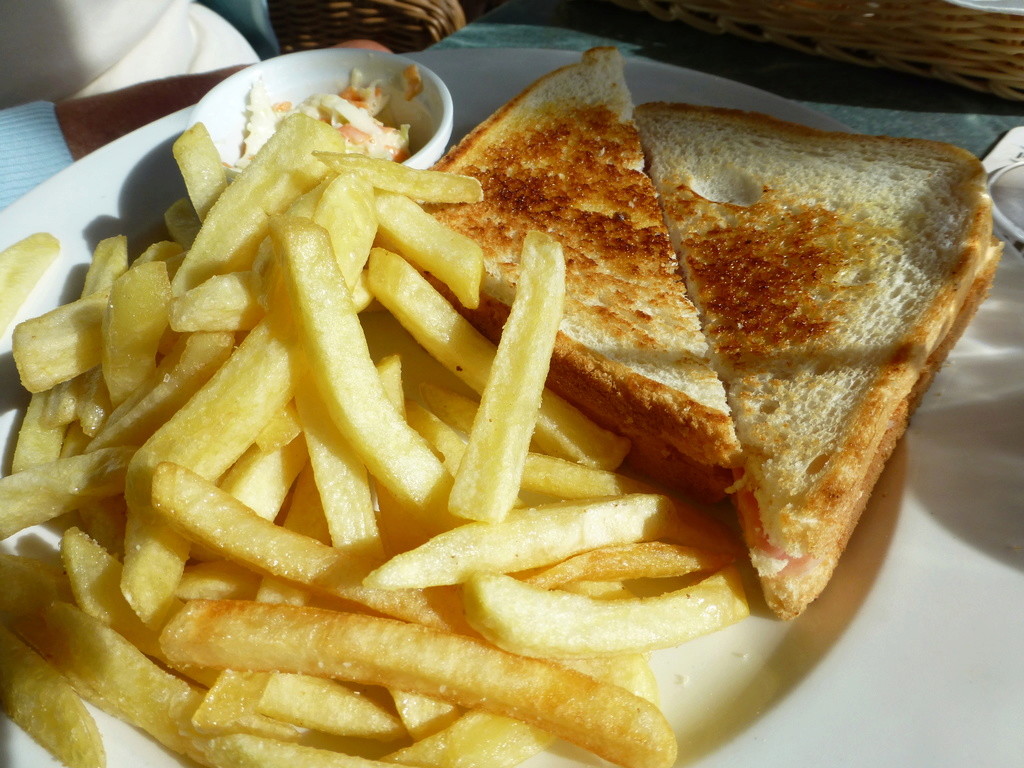 p1240489
and it was sunny again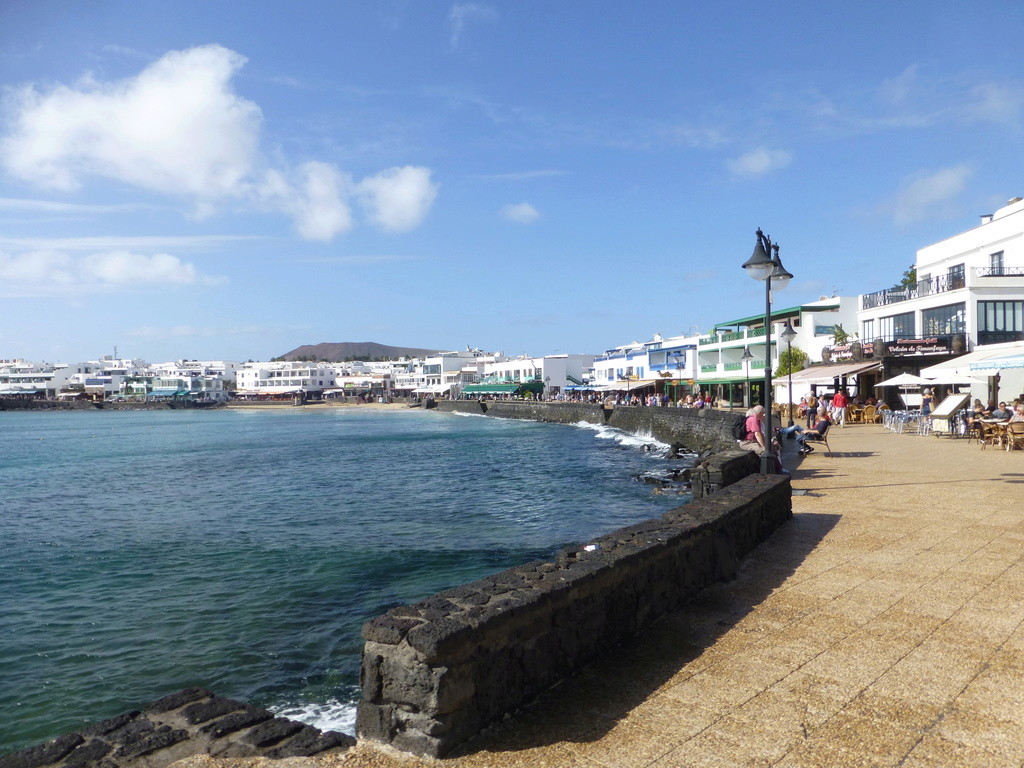 p1240490
somebody asked about taxi's whilst I was away so I photograghed the rates from the marina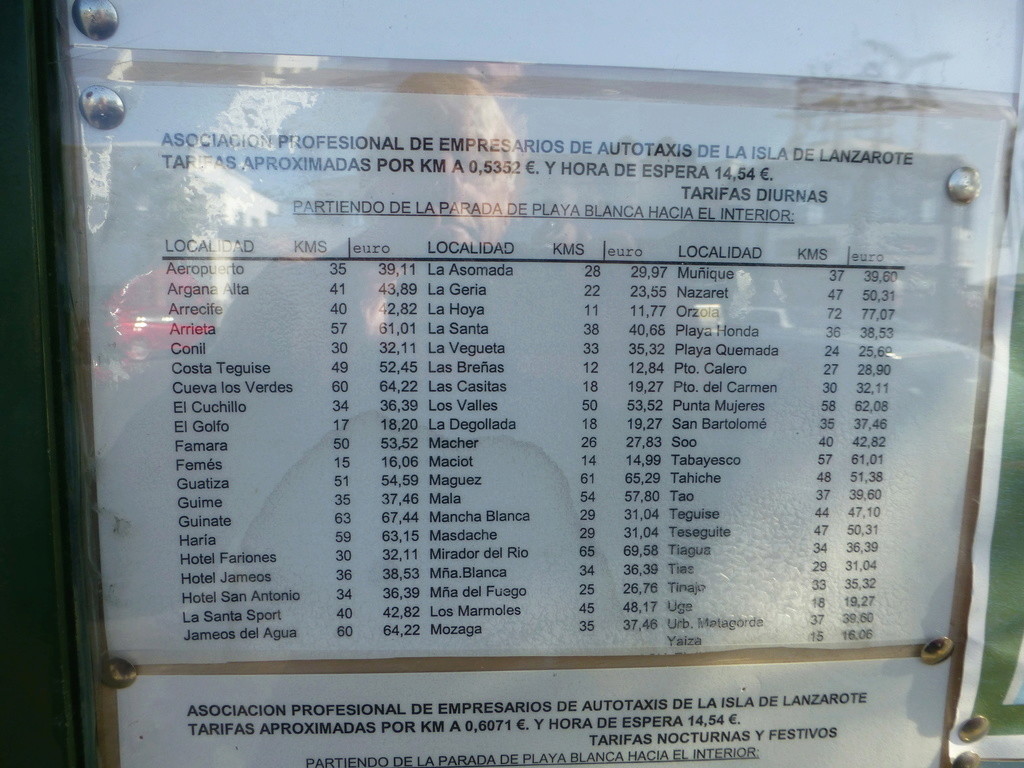 p1240497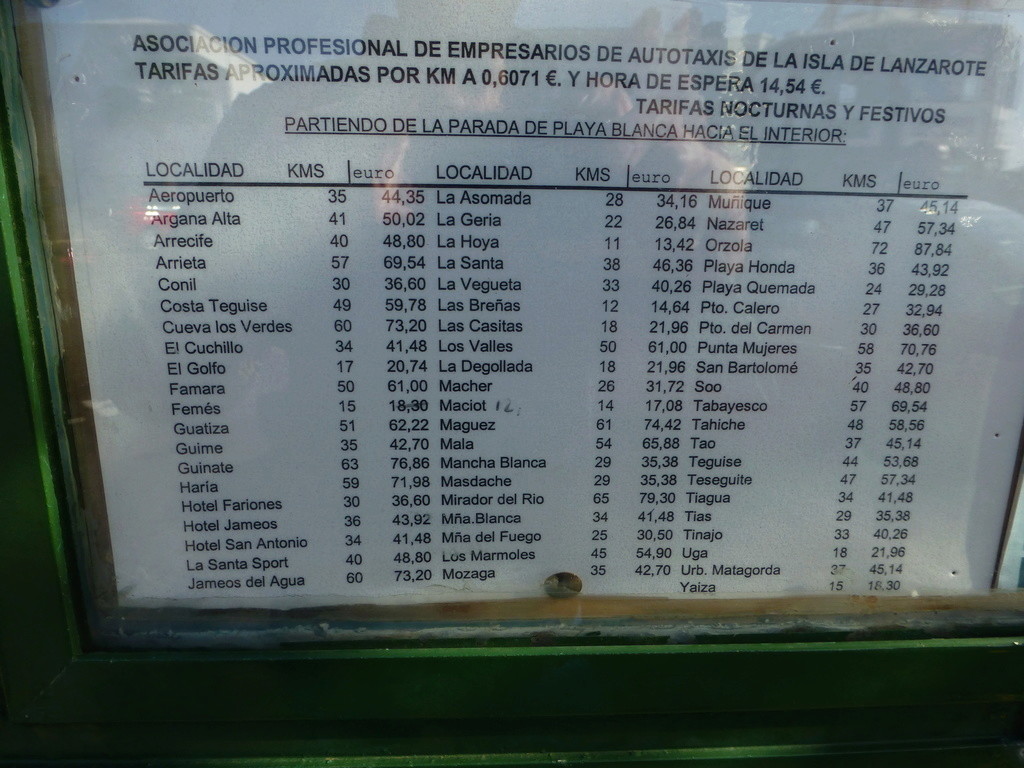 p1240498
Checking the sunset from our balcony I notice a water jet man in the sea
p1240500
So it was down on the promenade for a closer look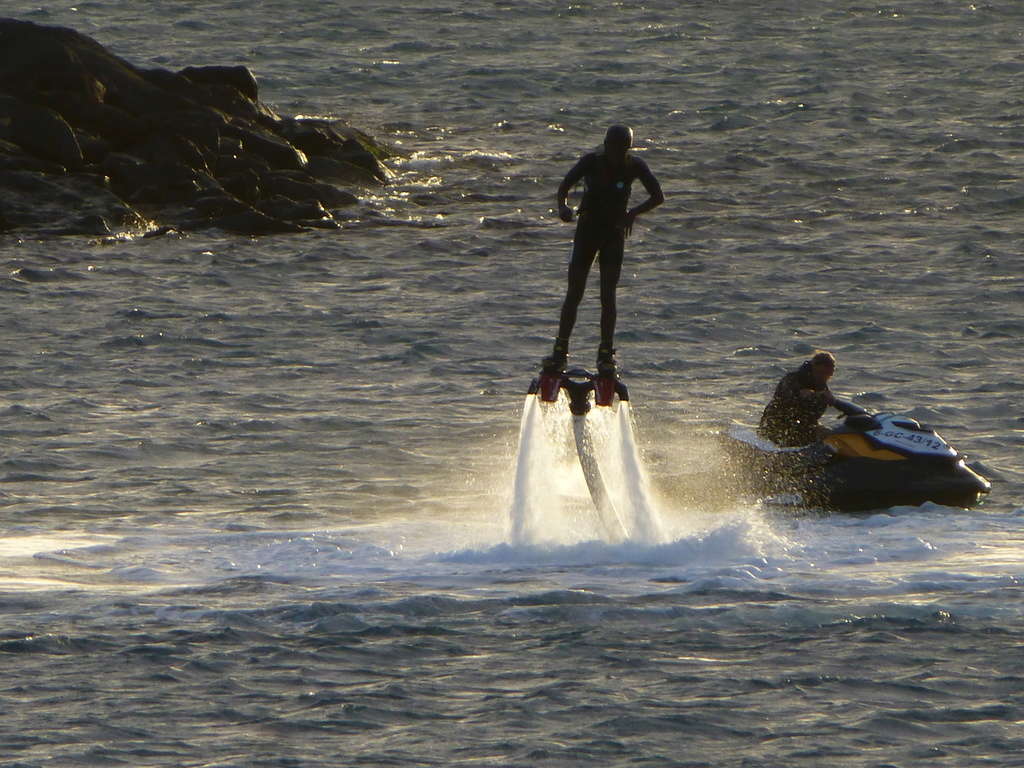 p1240502
Sunset, with a bit going on out at sea lol
p1240521
This evening we are going to try the Petite Marmite restaurant. Christmas lights had gone up in the marina walkway
p1240530
I had the lamb chops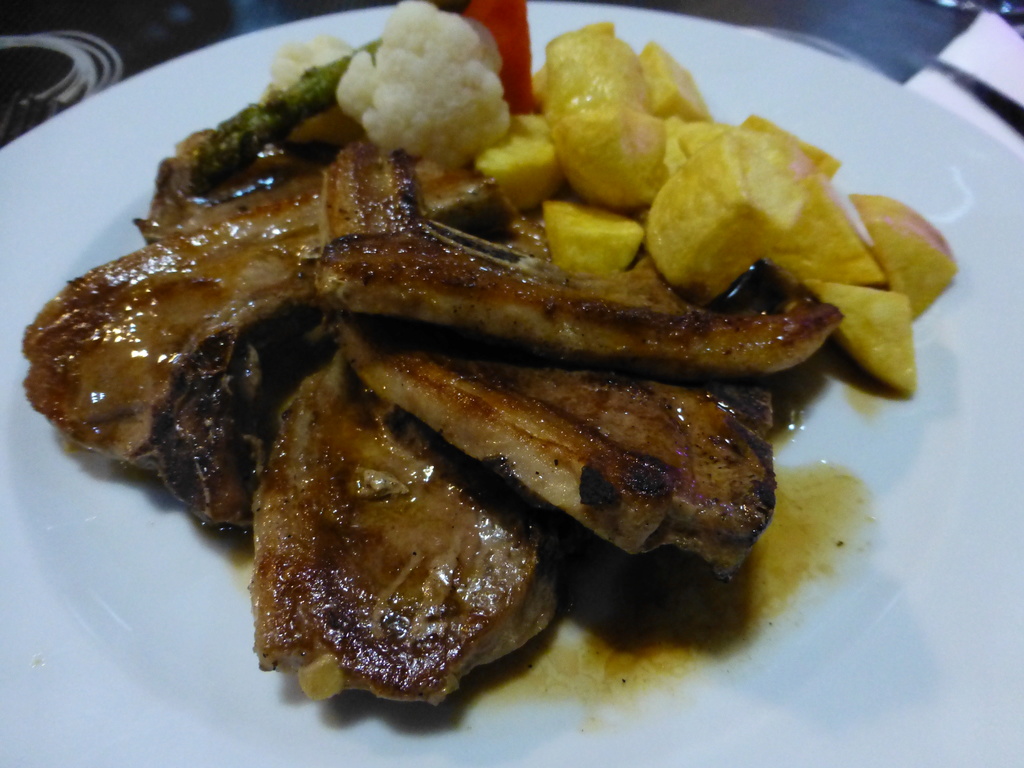 p1240534
Mrs Db had the sirloin steak. I did have a menu taken outside earlier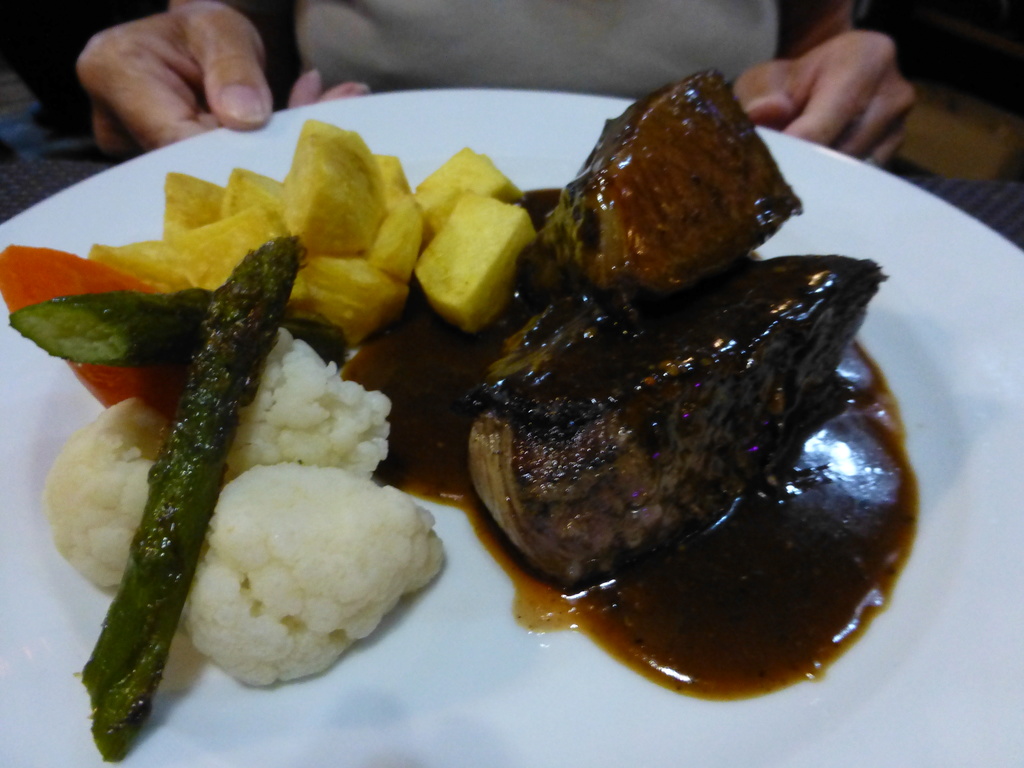 p1240535
This is the pudding menu and they are good on making Crepes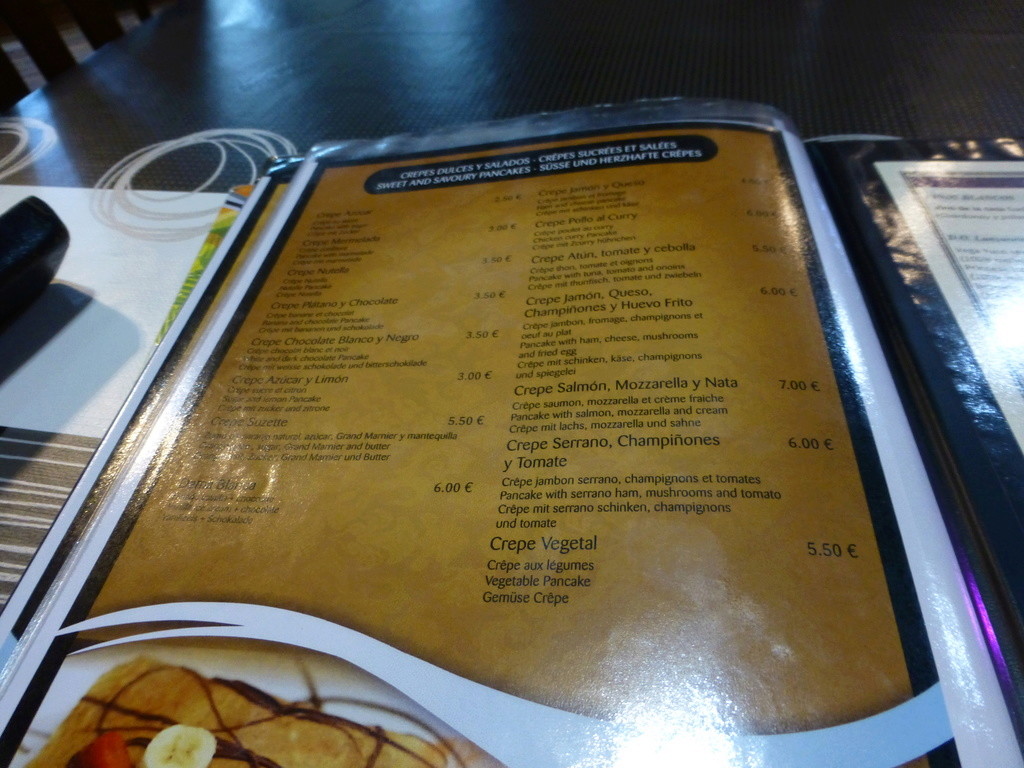 p1240537
Unfortunately there was a big party of local people that did make it too noisy for us but we just picked the wrong night to go.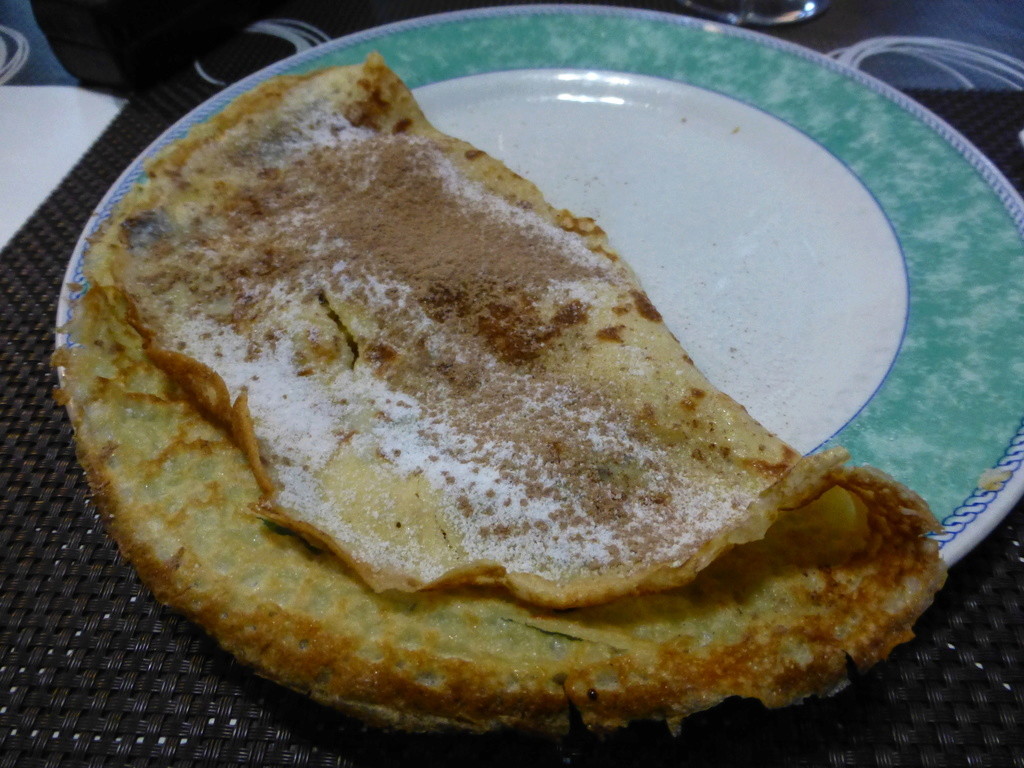 p1240538
End of Day 13Saturday Day 14
Sunrise isn't too good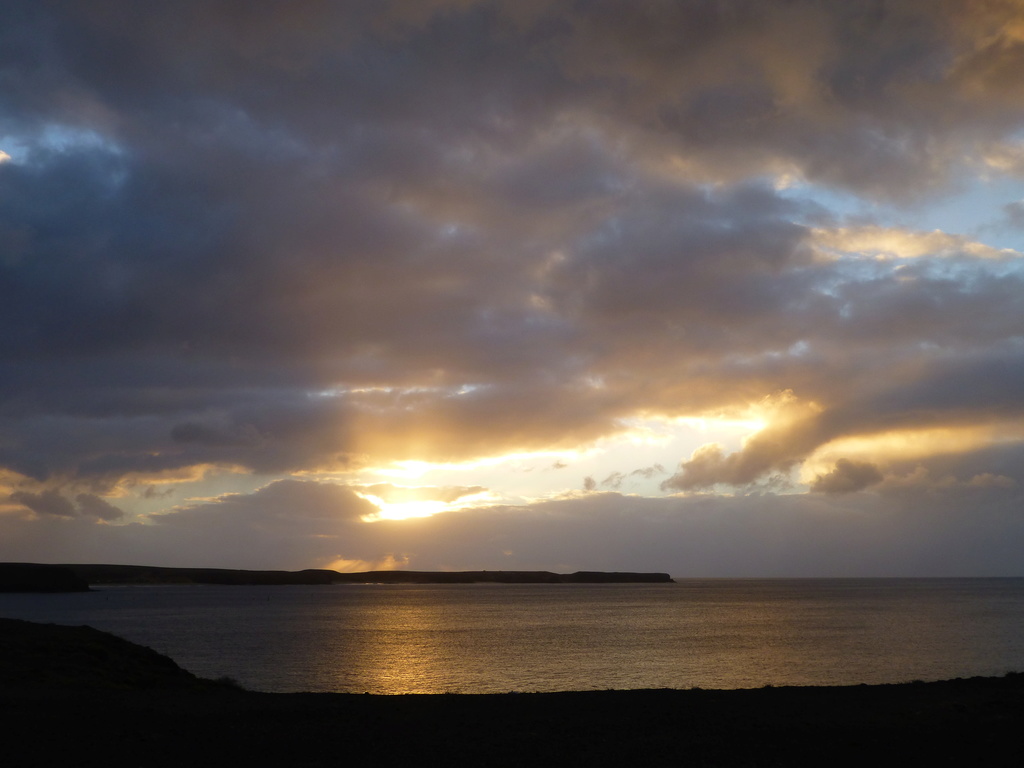 p1240557
I tried to get an improved photograph of the statue for my latest hobby but it rained on me lol
p1240561
So not a good move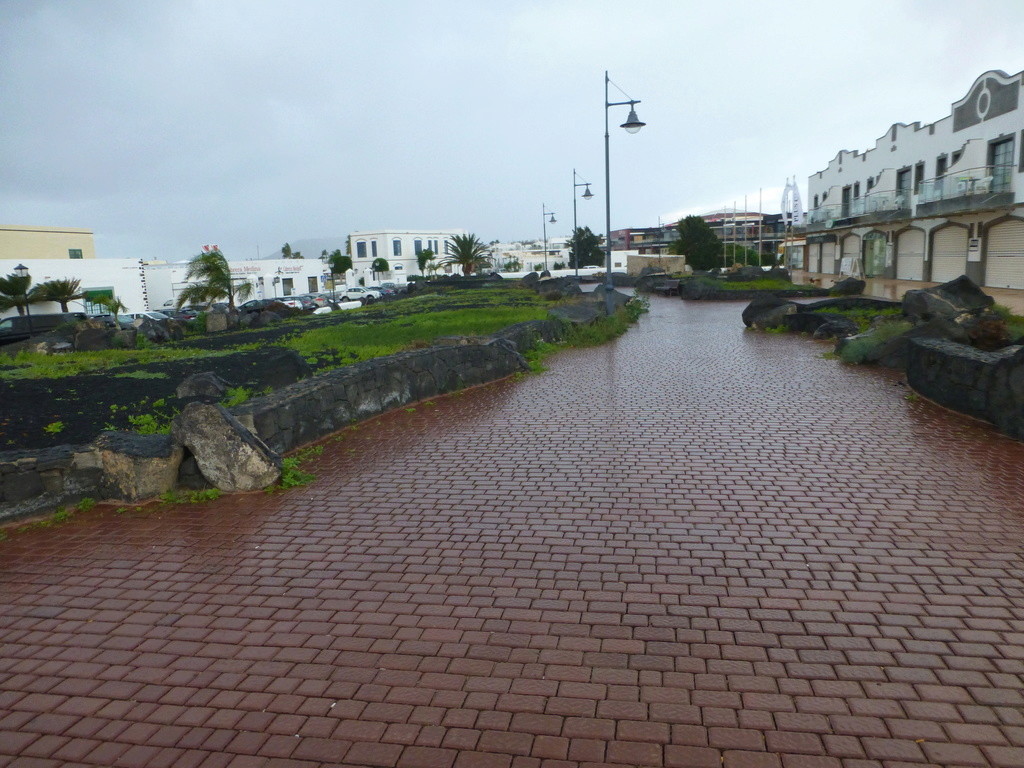 p1240563
We even got rainbows over Playa Blanca
p1240565
p1240566
Almost dropping the pot of gold on these people, it could be you lol? hmm got a rain spot on my camera lens too
p1240576
The rain had stopped and it was market day
p1240579
Dresses were blowing in the wind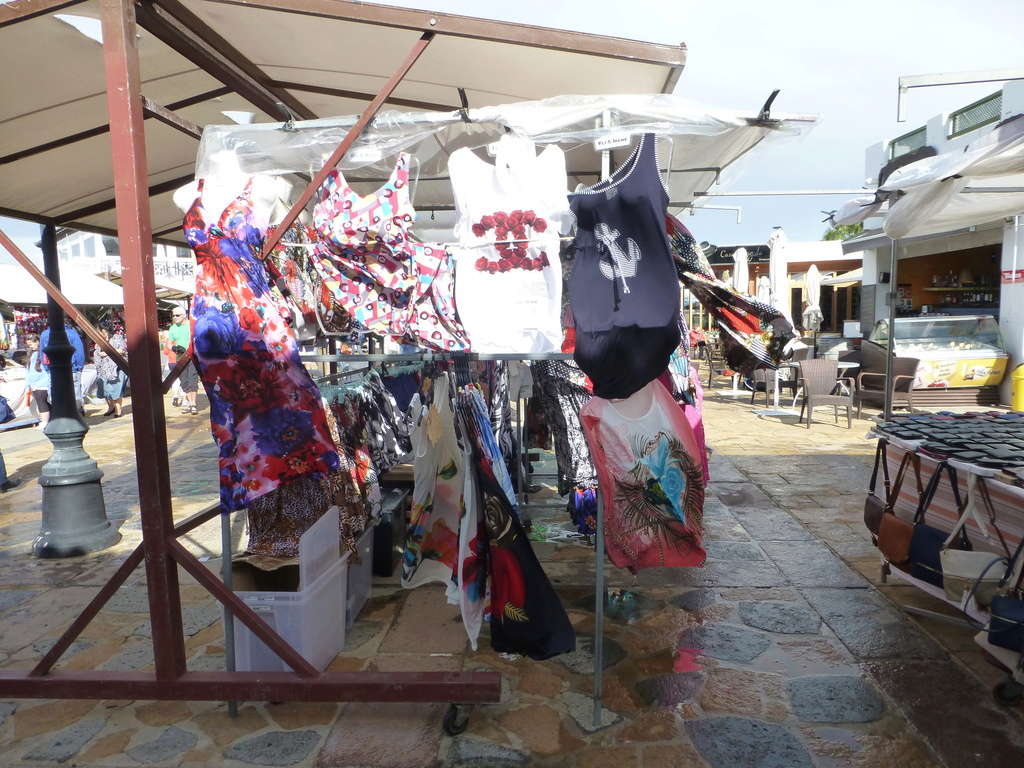 p1240585
How long is this string
p1240586
it was too windy around the pool area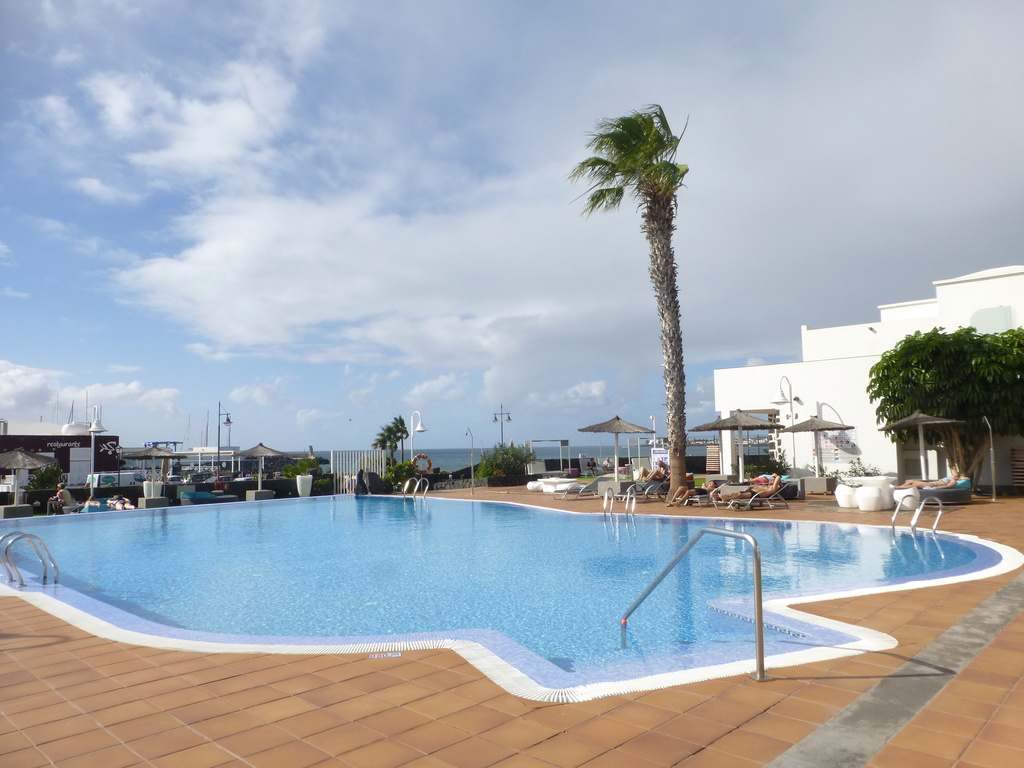 p1240589
and down it comes again, try not needing a fleece in this, how the weather can change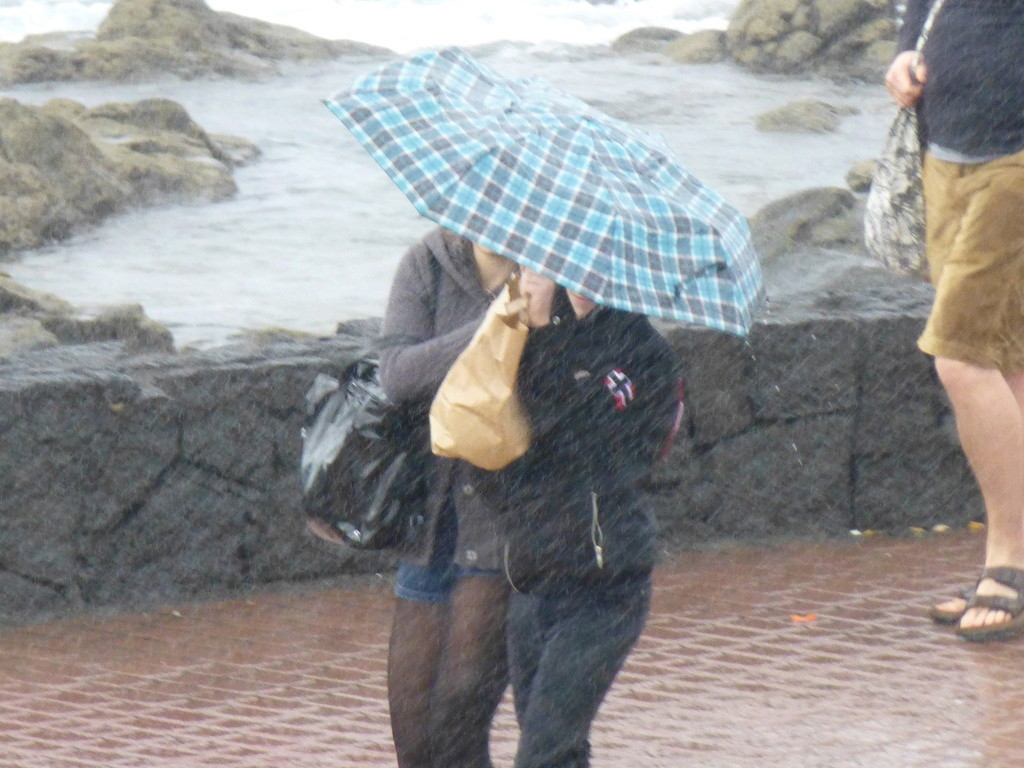 p1240597
Has it stopped yet ?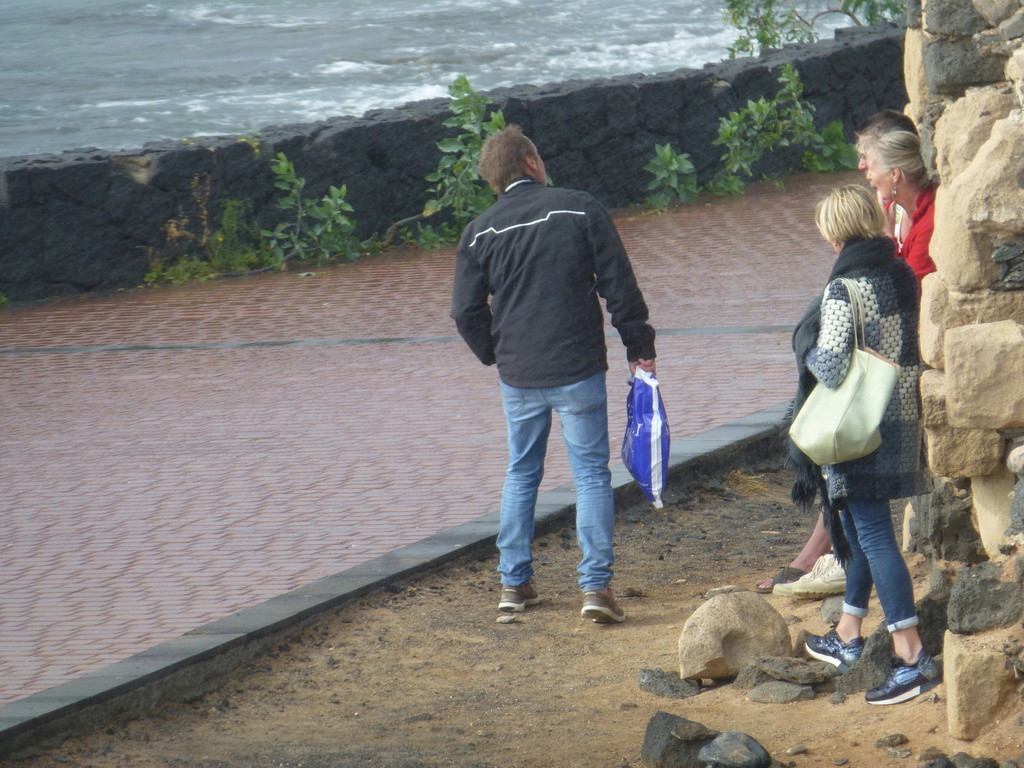 So its the film Bourne Legacy for me lol
p1240600
so baguettes in the pool bar
p1240605
This afternoon we had three teams of three playing bowls and because of the weather it was decided that if it rains the team leading at that point would win. Well it was my last throw and it begain to rain I got the perfect throw winning our team two points and we rushed to the shelter. It was high fives all round I was on the winning team at last. Suddenly it stopped raining and the decision was to play on and guess what we ended up losing lol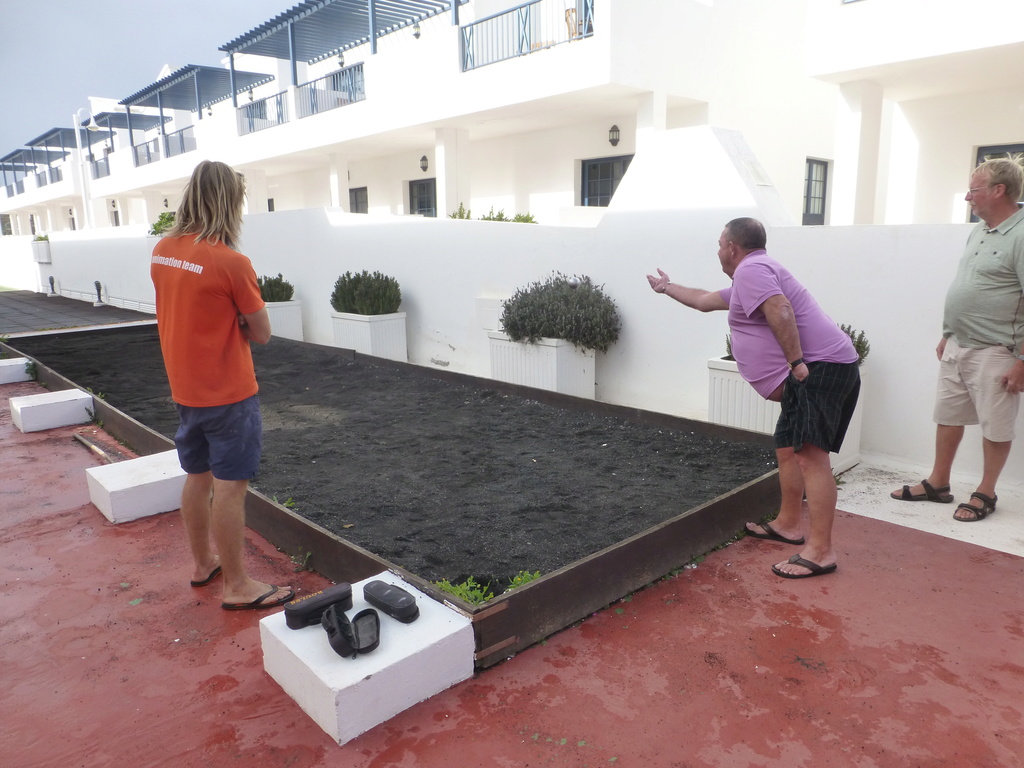 p1240606
And to rub it in it started to rain heavy again
p1240608
It was sunset time and I think the Film Pearl Harbour was on and I missed the ending but I had Mrs Db to ask what happened in the end lol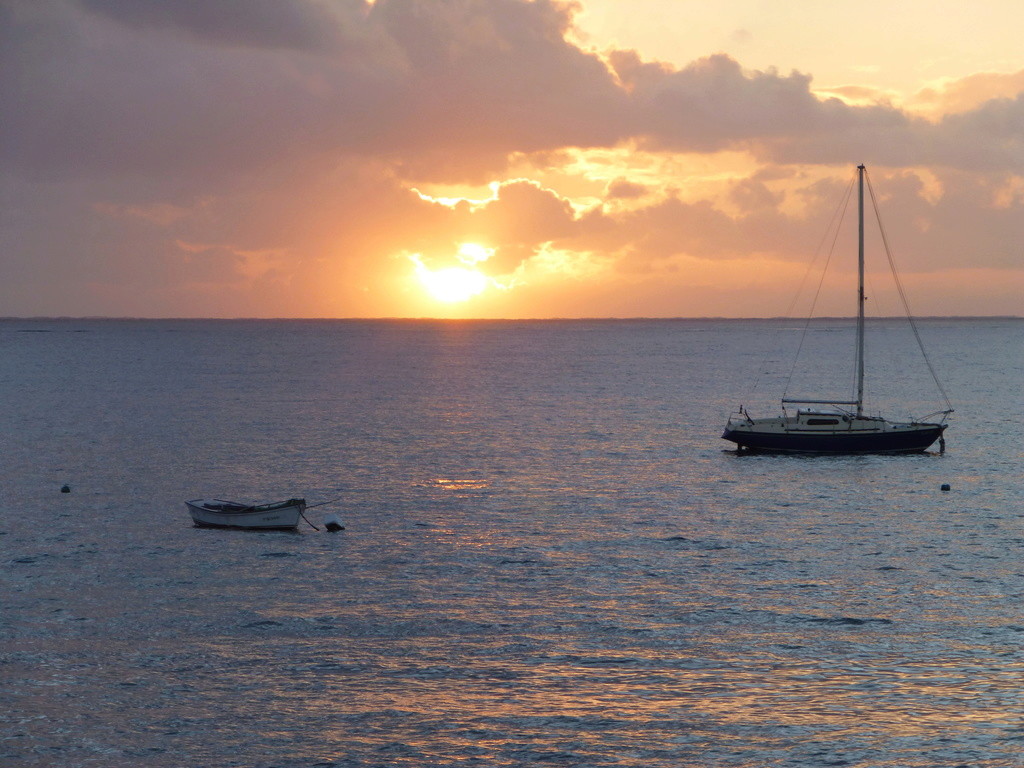 p1240613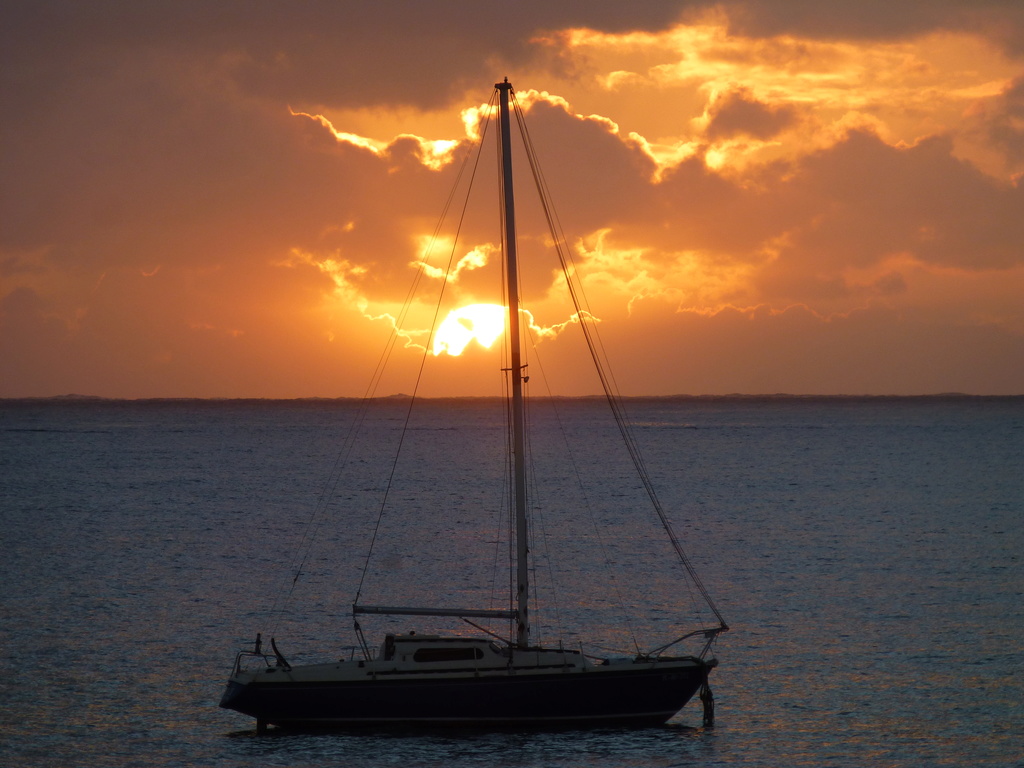 p1240614
For our last meal we were going to Casale Franco's once more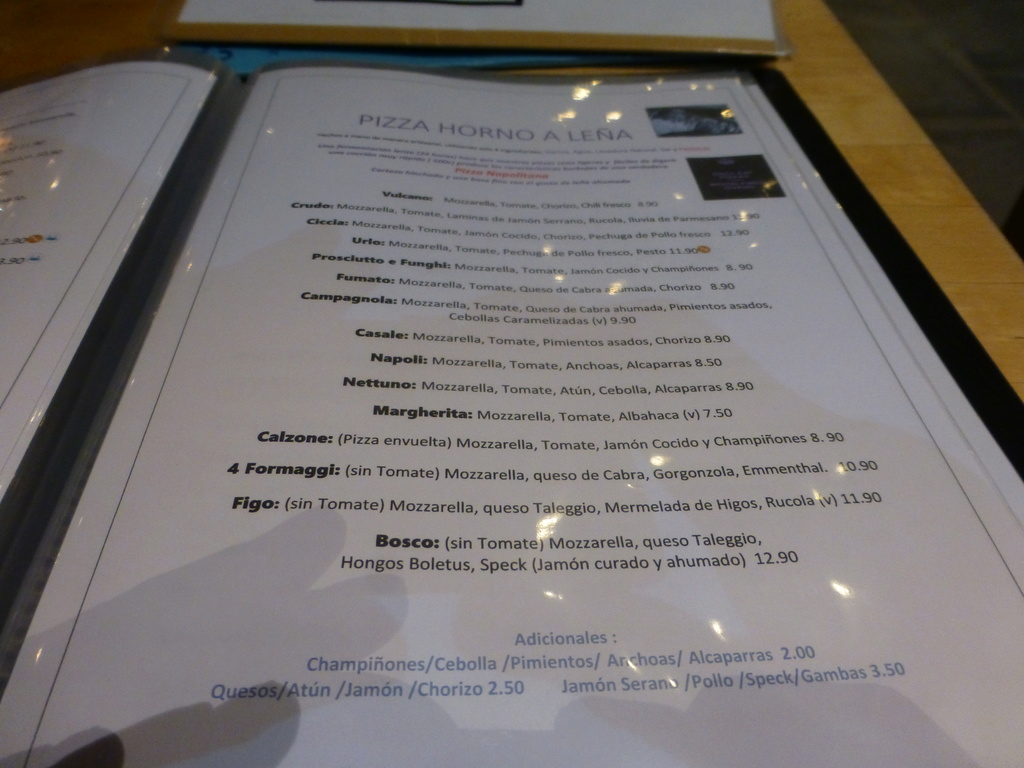 p1240617
but sat inside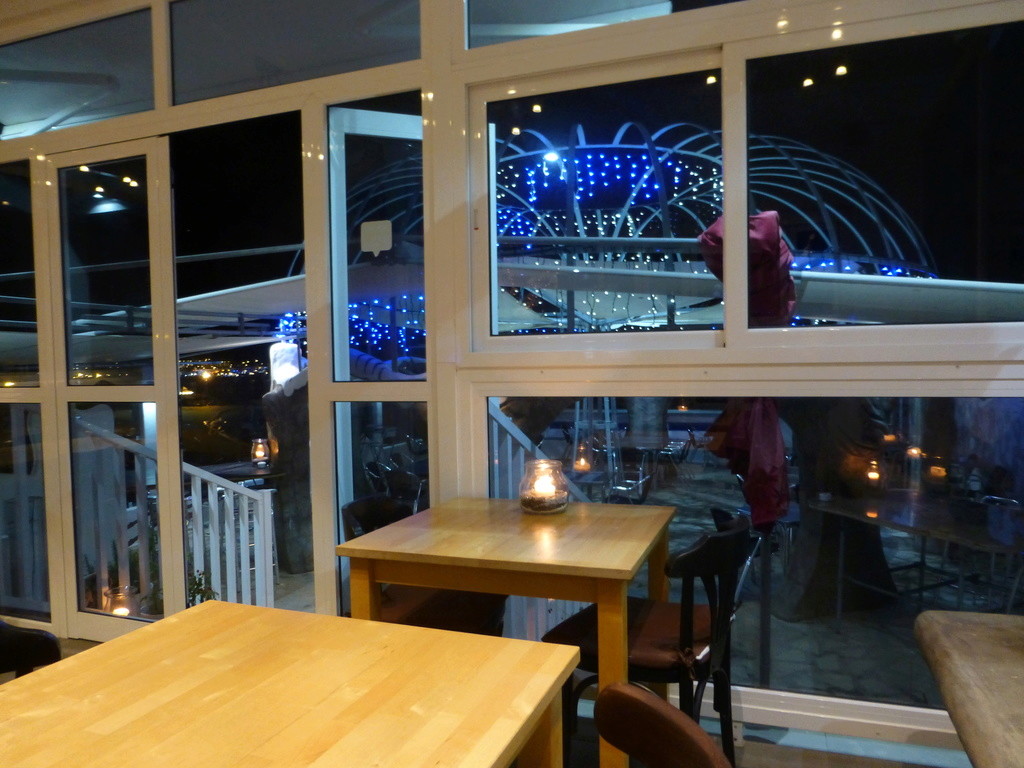 p1240620
The Pasta Menu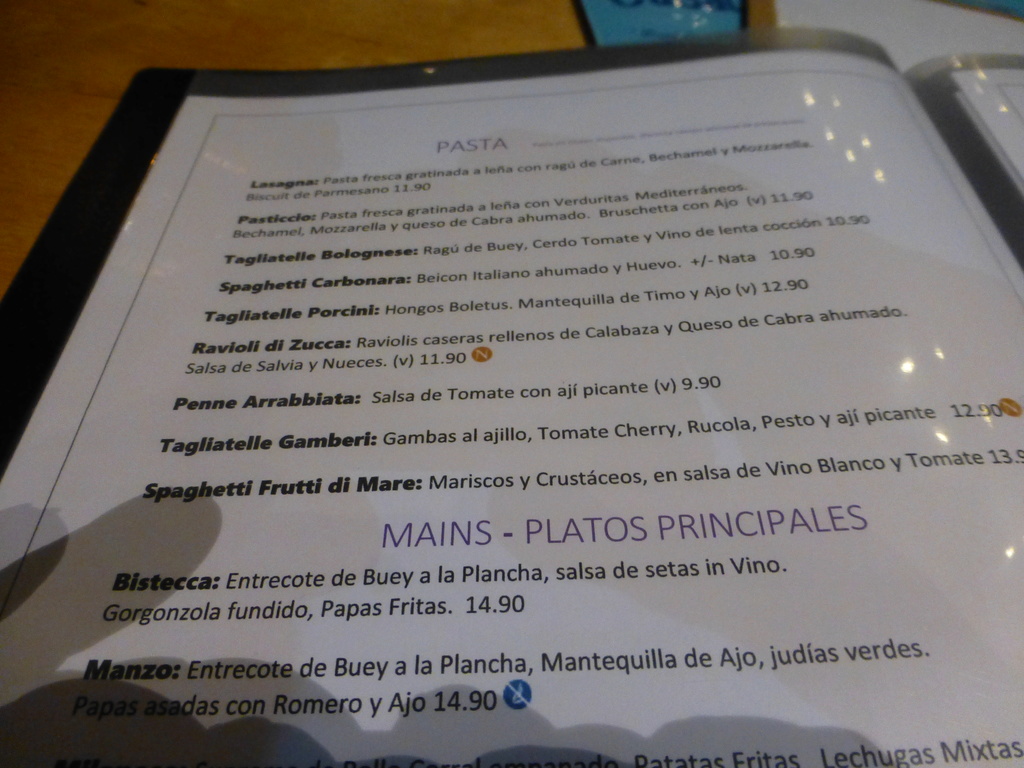 p1240622
We had some toasted bread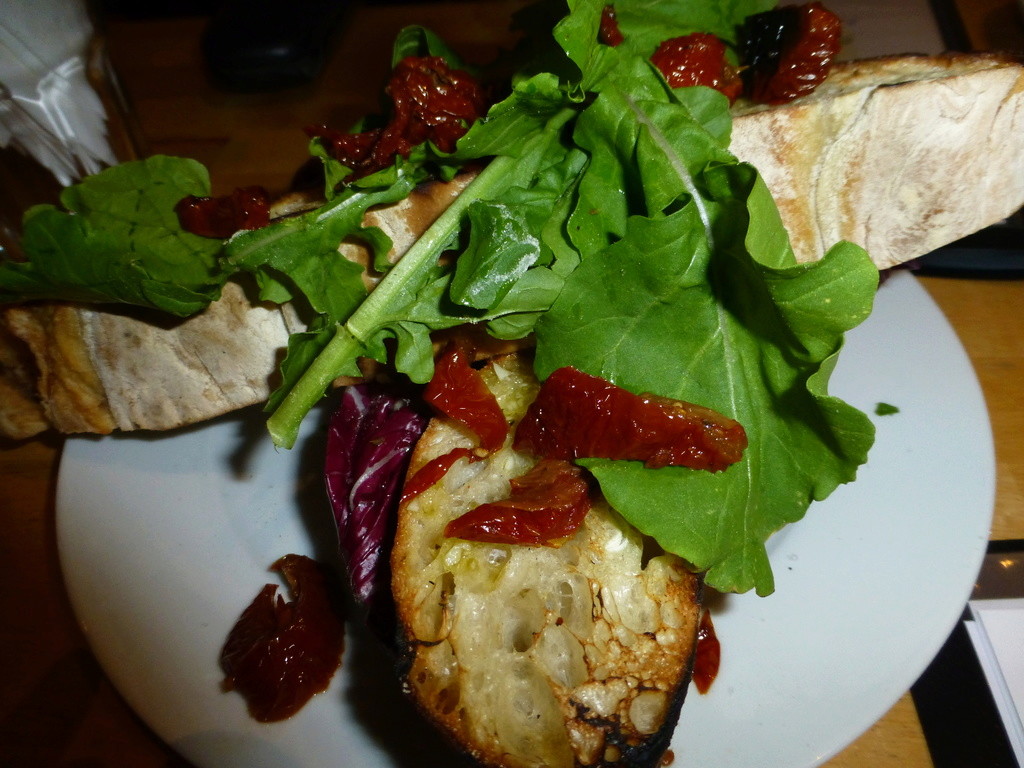 p1240628
I had my favourite pizza campagnola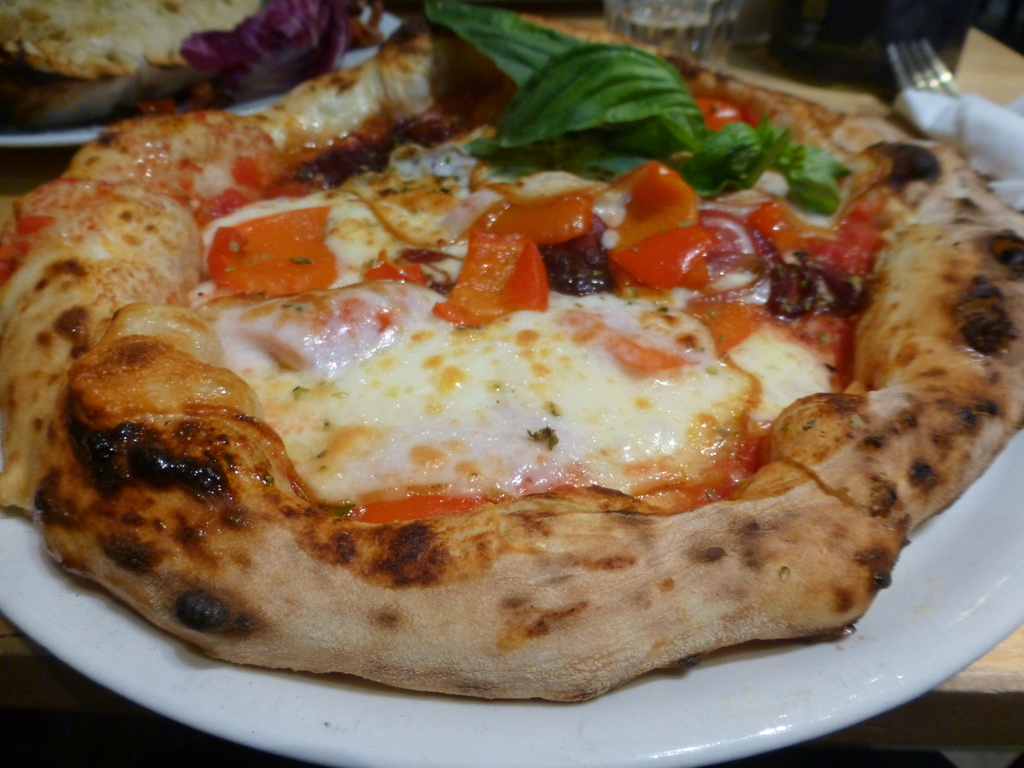 p1240627
Mrs Db had ravioli di zucca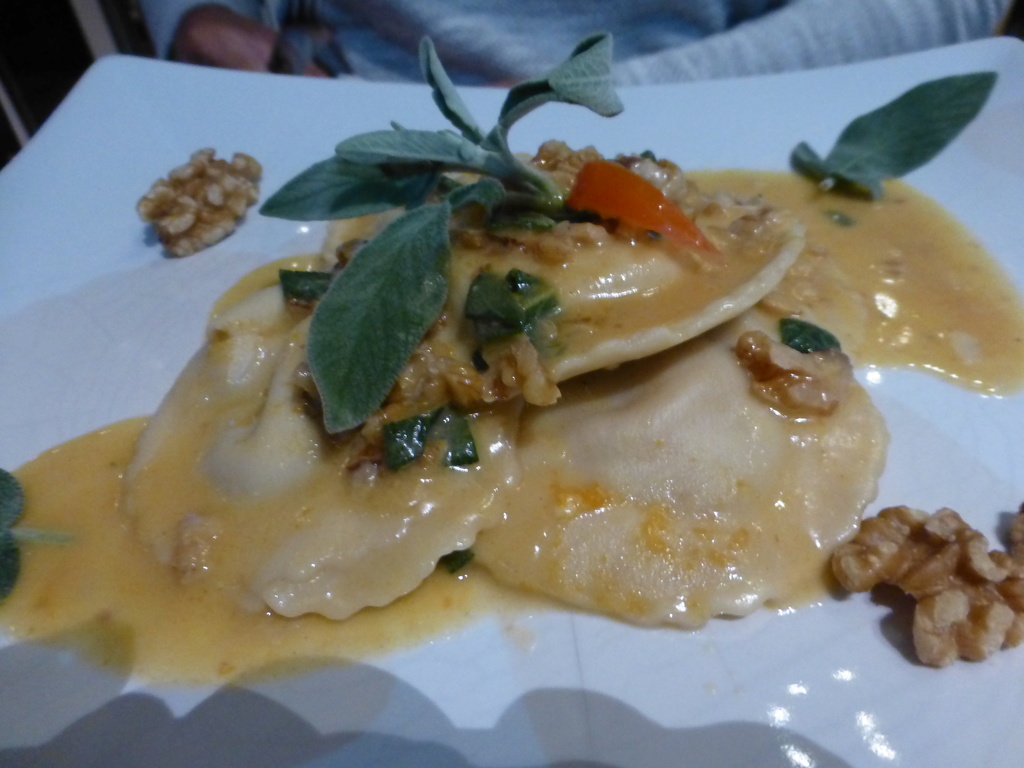 p1240628
lovely meals with a free glass of Limonella
End of Day 14Sunday Day 15

Normally would just have breakfast and leave about 11am on the Luton flight but because we have chosen to fly from Gatwick we have virtually a full day in Playa Blanca. So I thought I would do a last sunrise to finish it off. However, getting to the pirate watch tower I could see a small boat with arc lights on and using my zoom on the camera it looked interesting.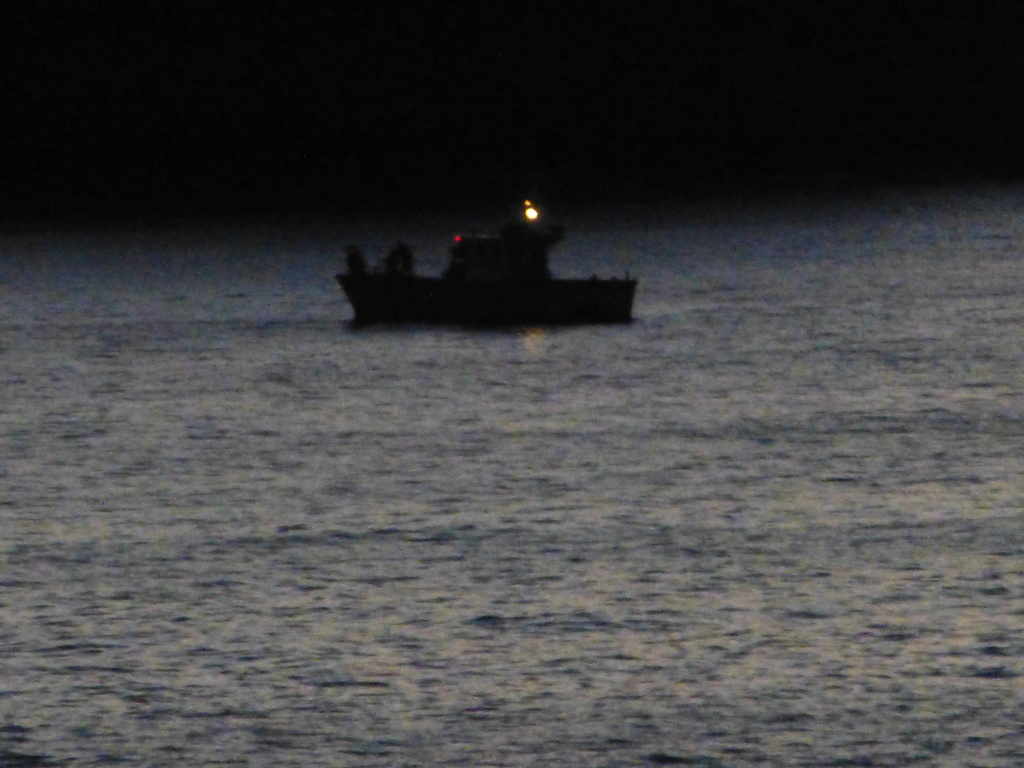 p1240633
This is what my eye could see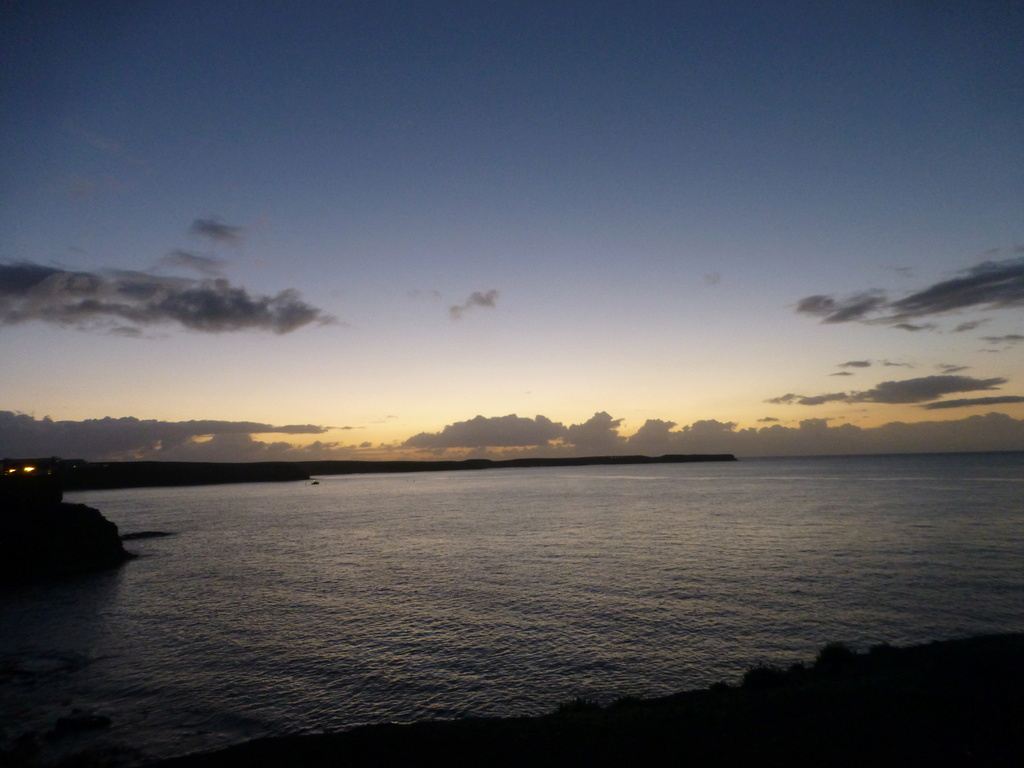 p1240635
So I couldn't let this go and was off down to the Mirador Papagayo as that boat is in the coned off sea museum area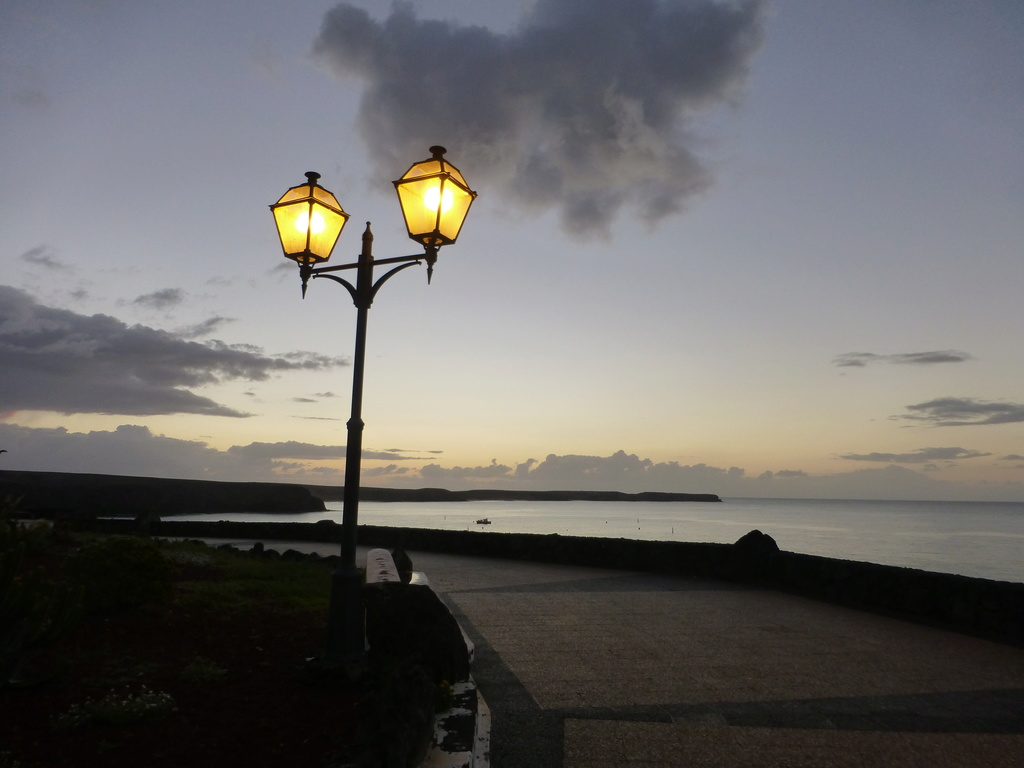 p1240640
I couldn't make out what it was doing there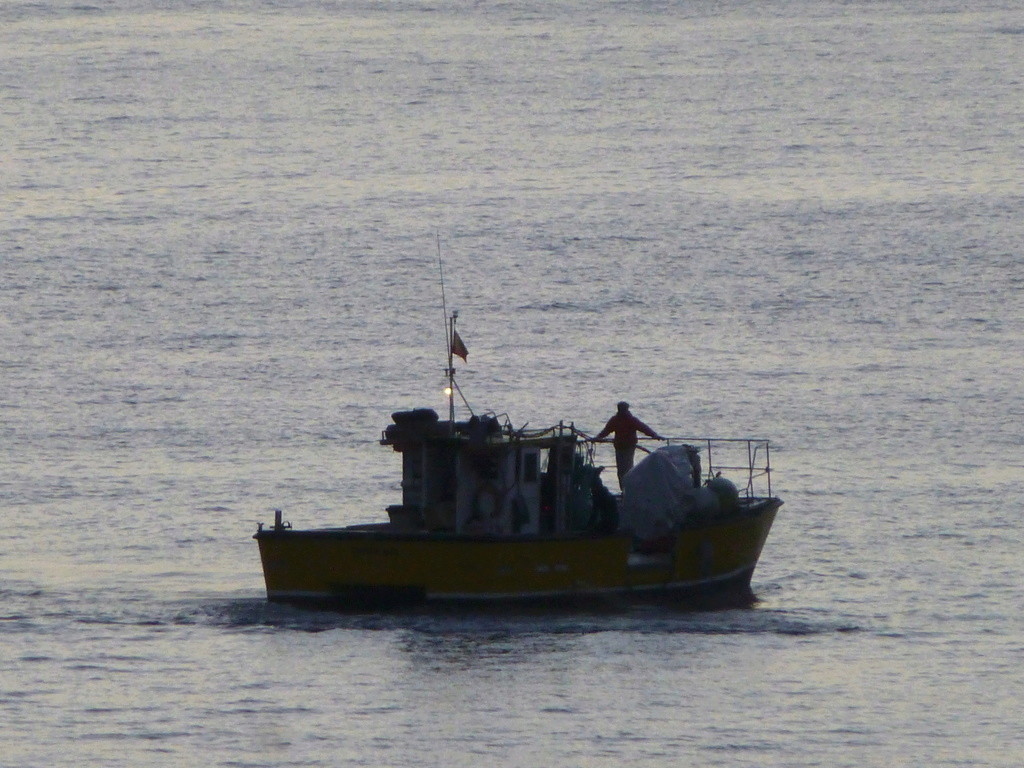 p1240642
The sun was begining to come up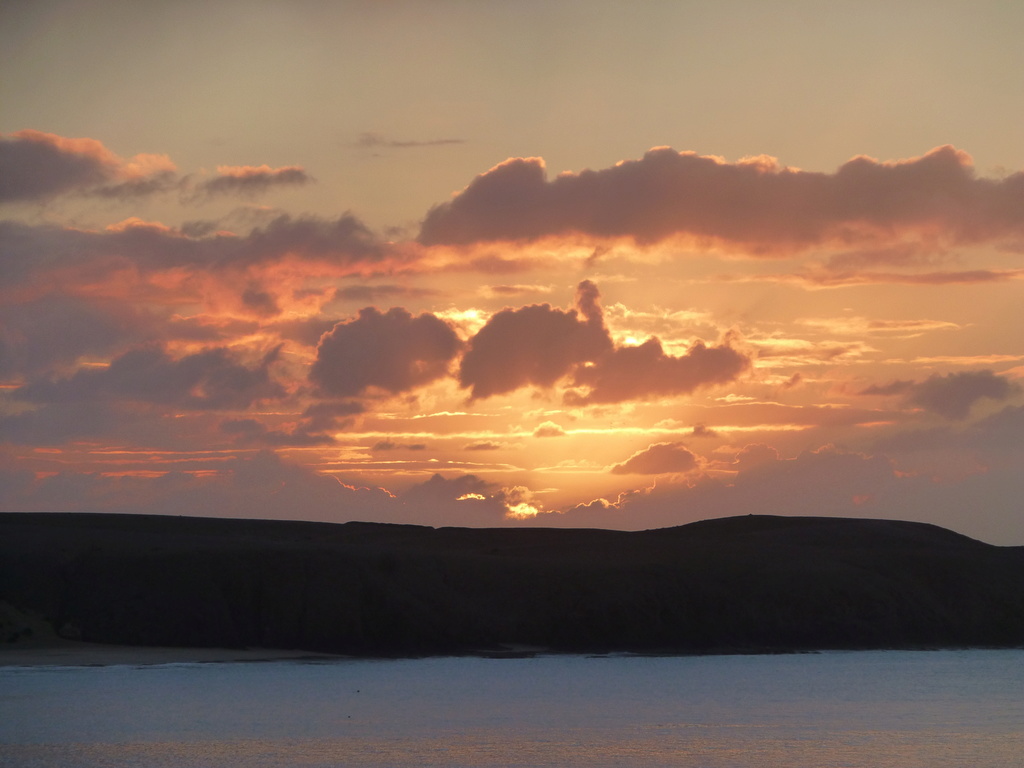 p1240652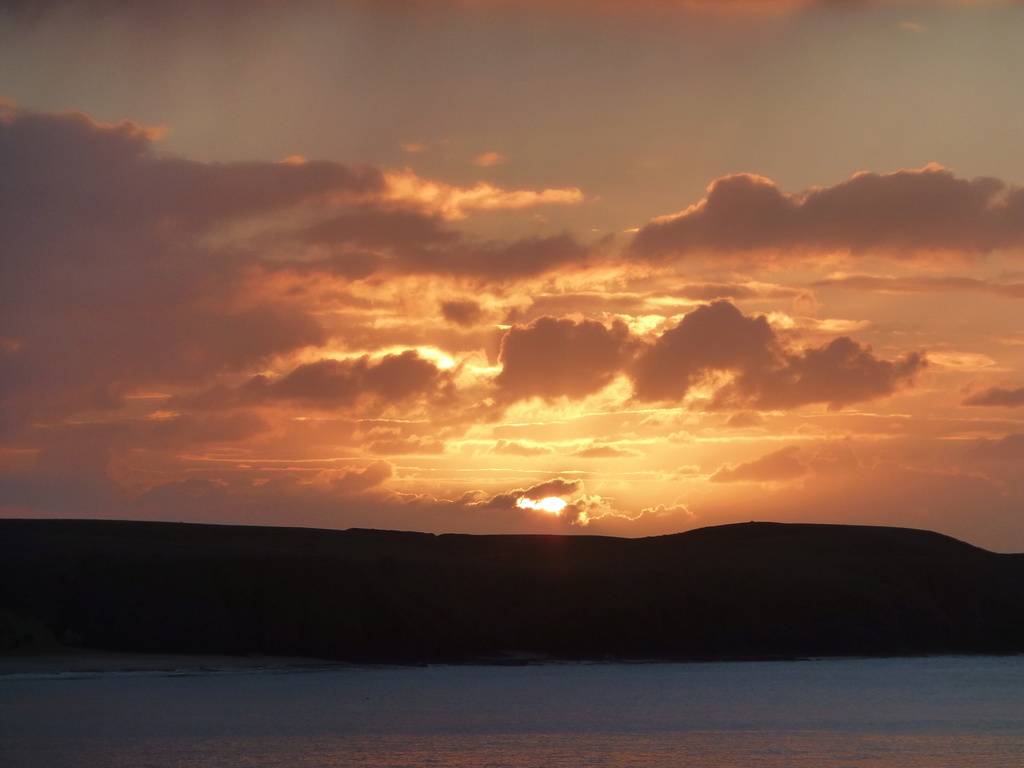 p1240657
but all became clear when a bigger boat came along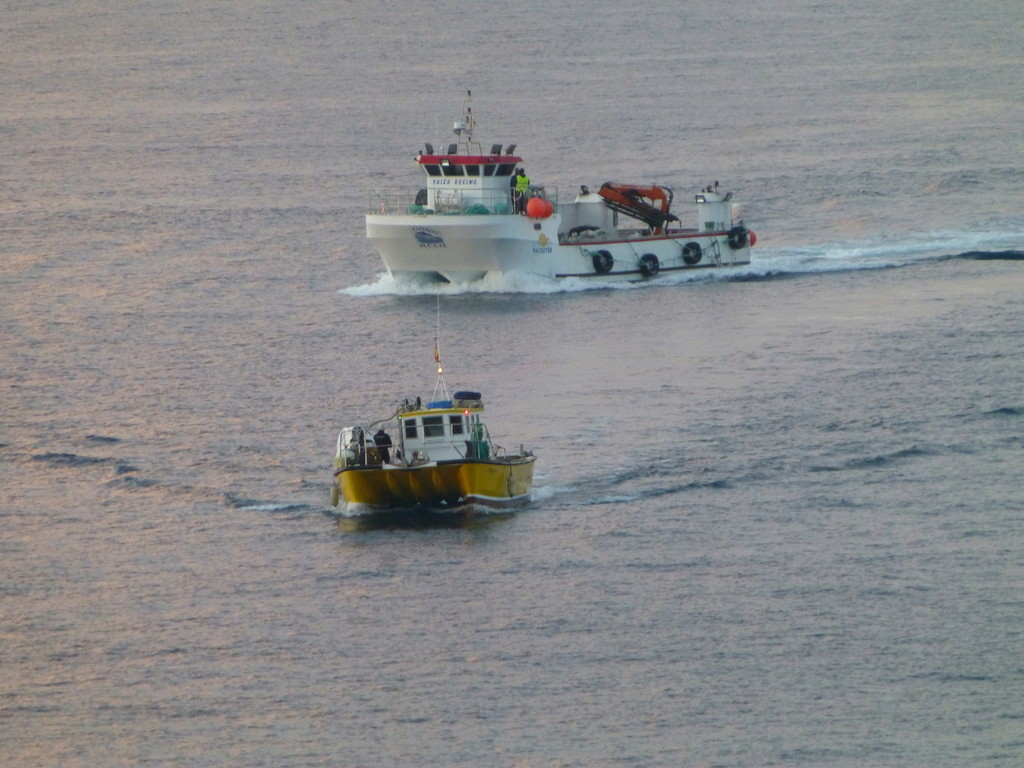 p1240663
to which the small boat acted as a pilot to guide it into the area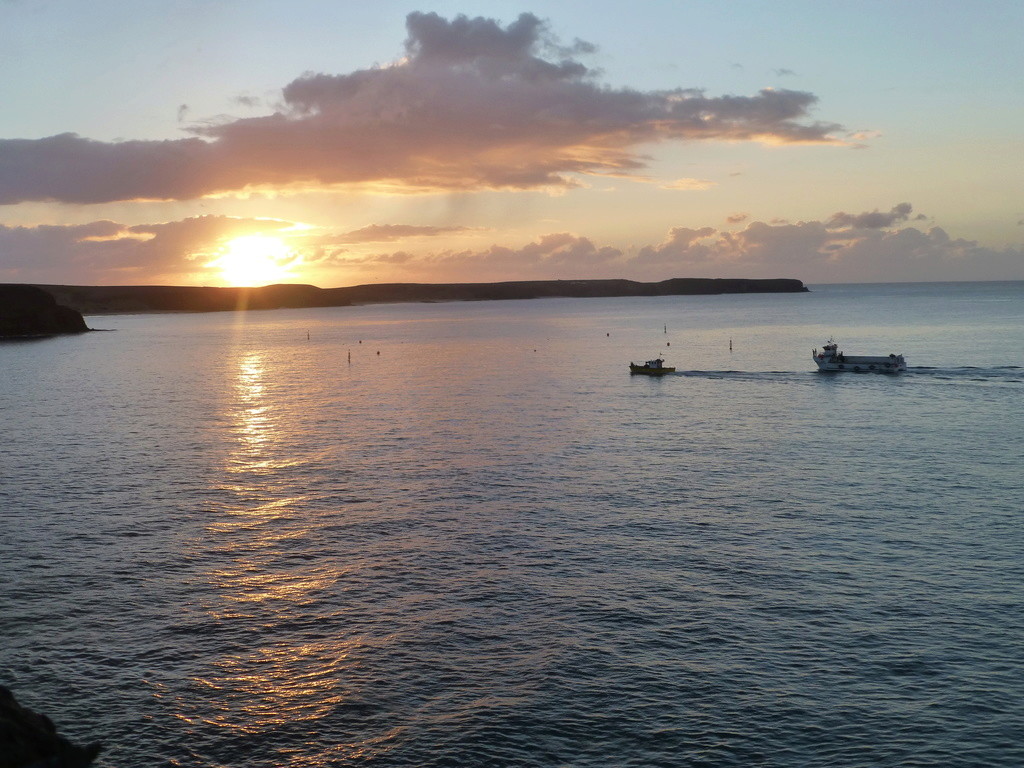 p1240667
Zooming in I could clearly see concrete statues on the deck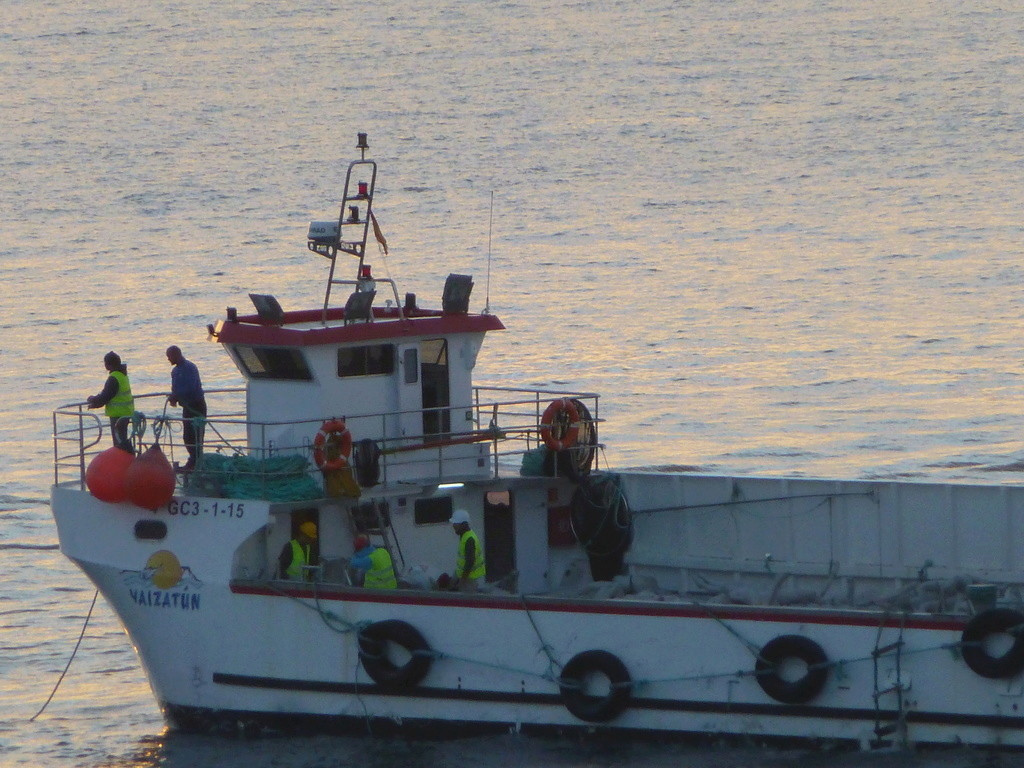 p1240668
However, the large boat couldn't anchor in the area and the pilot boat had to take various ropes from the large boat and anchor them outside the buoys or to some of the buoys themselves
p1240670
getting the boat tied up took so much time and guess what, yes it began to rain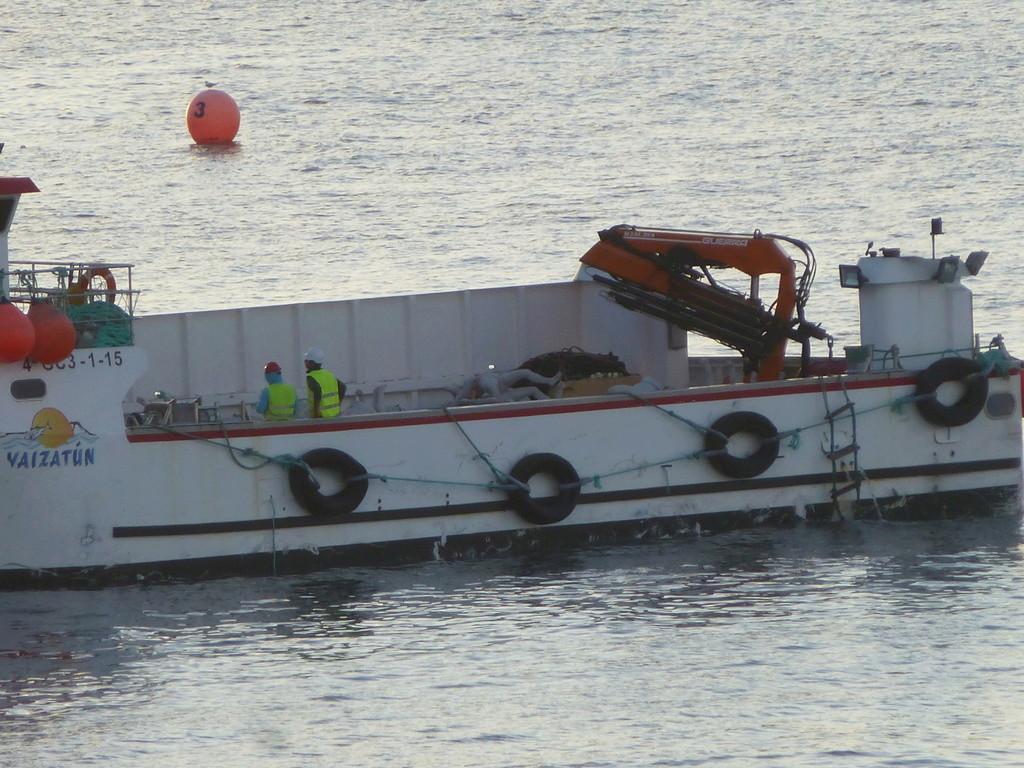 p1240673
and not wanting to get my fleece wet for my trip home I had to leave them. My guess is those statues that I saw earlier were going to be put into the sea this morning.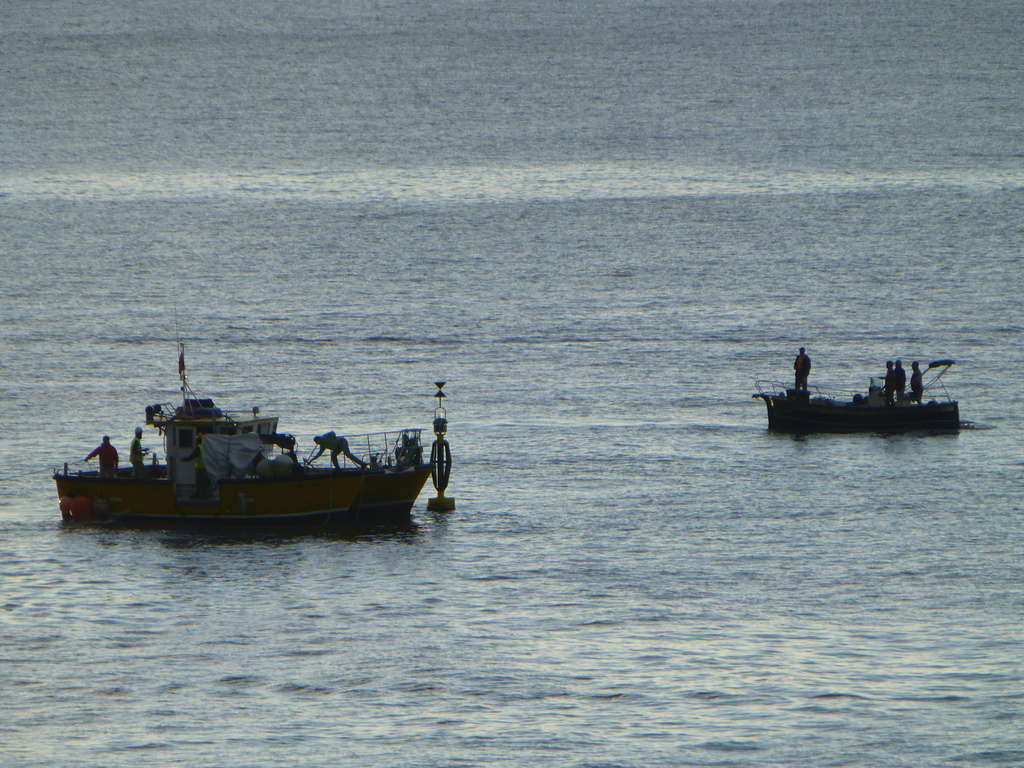 p1240676
Back at the apartment the rain had stopped and I noticed cones were going out
p1240678
Police were there at the marina and making enquires there was to be two charity races from the Princesa Yaiza to the marina and back. Perhaps the reason for the crowd and fireworks at the Princesa Yaiza Friday night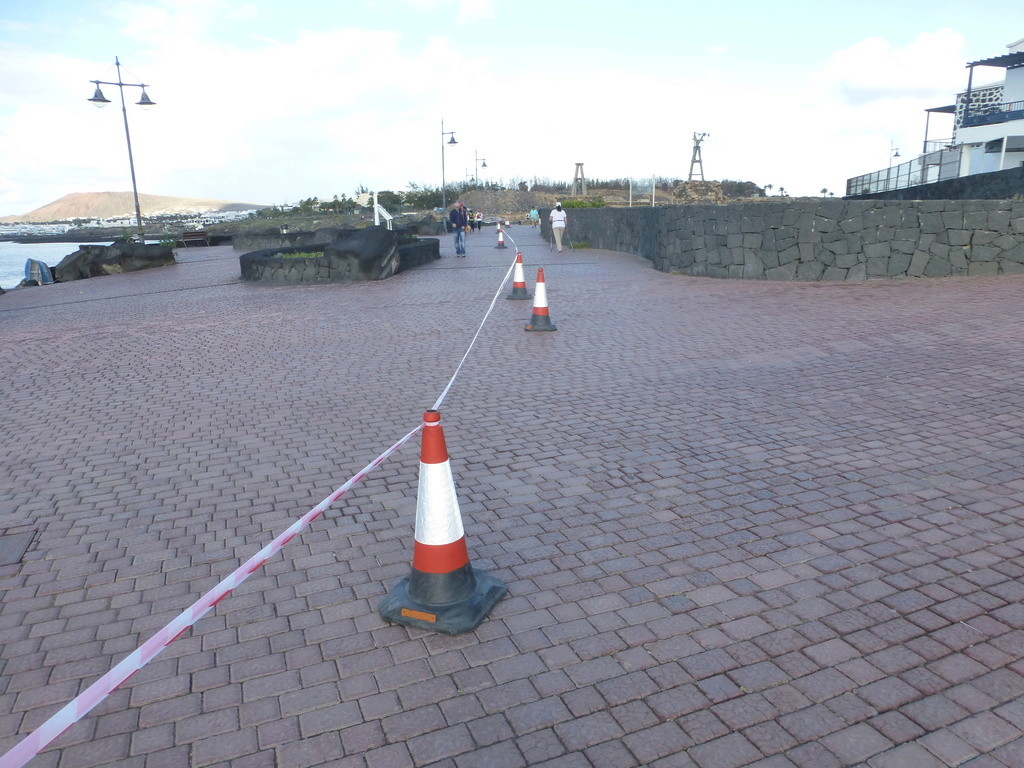 p1240679
The first race was for children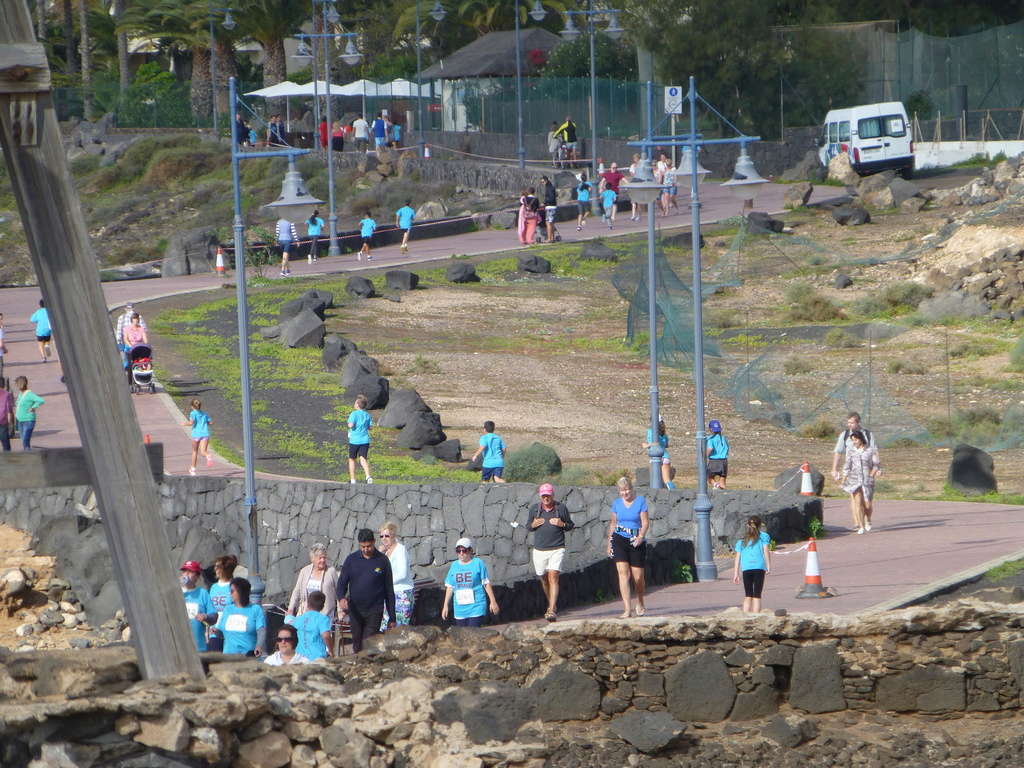 p1240682
Then came the wind and rain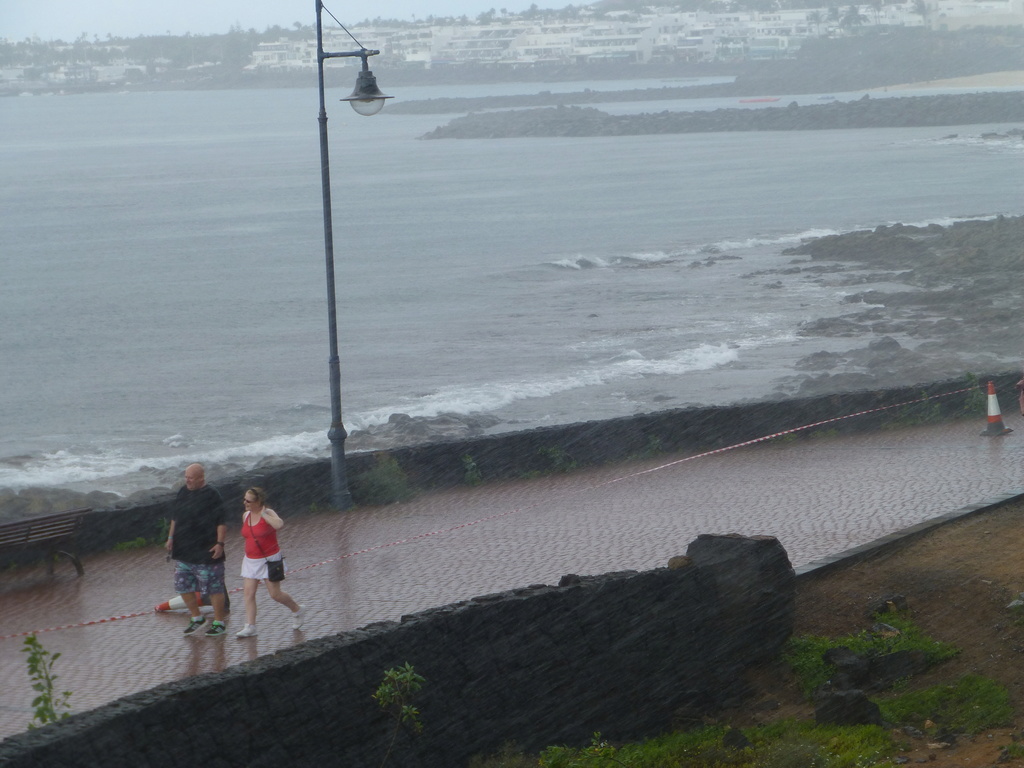 p1240683
p1240687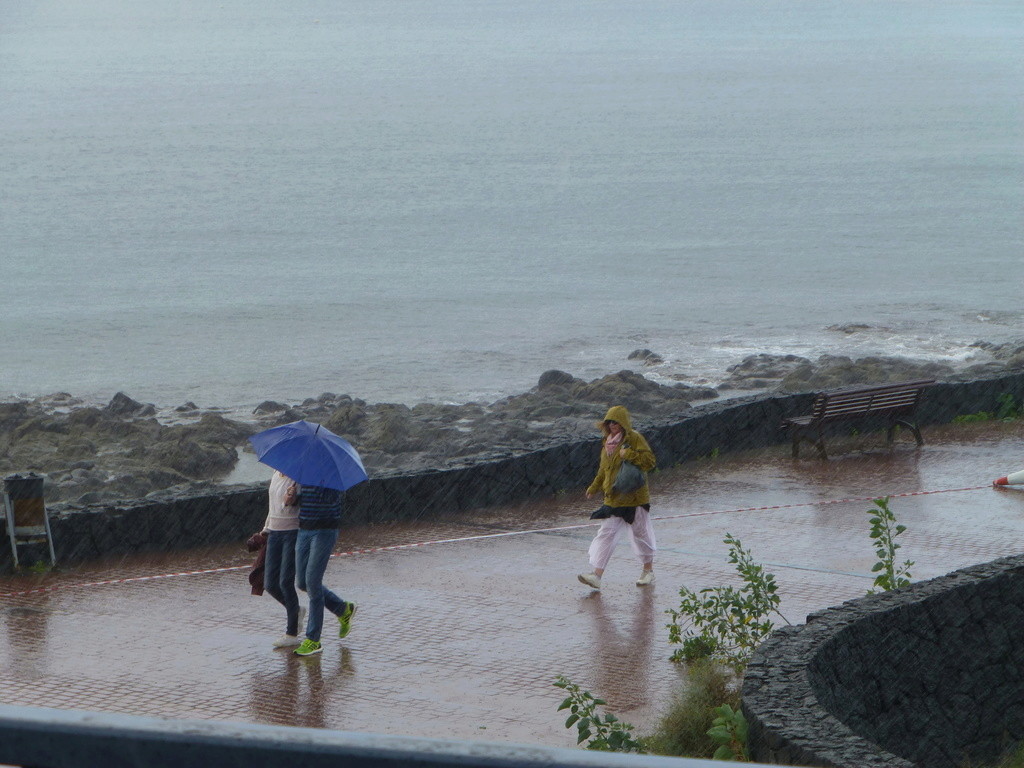 p1240688
Then it cleared up just in time for the adult race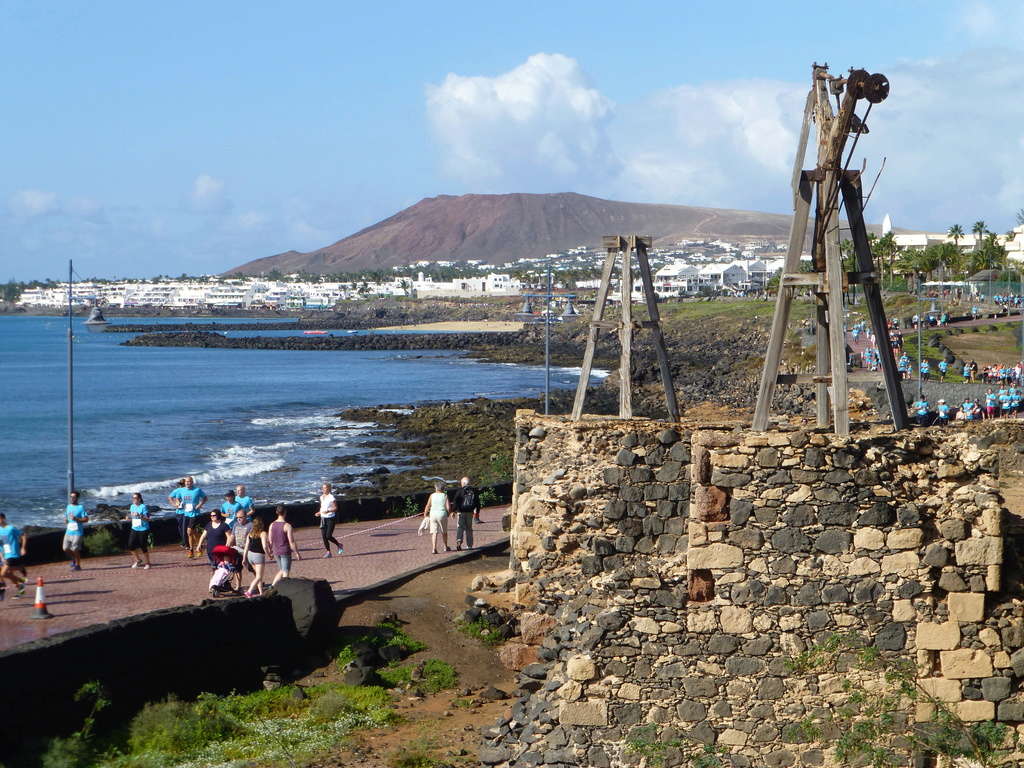 p1240689
We had to be out of our room by 12 noon, so Mrs Db and I had decided to have a walk around the marina but it rained on us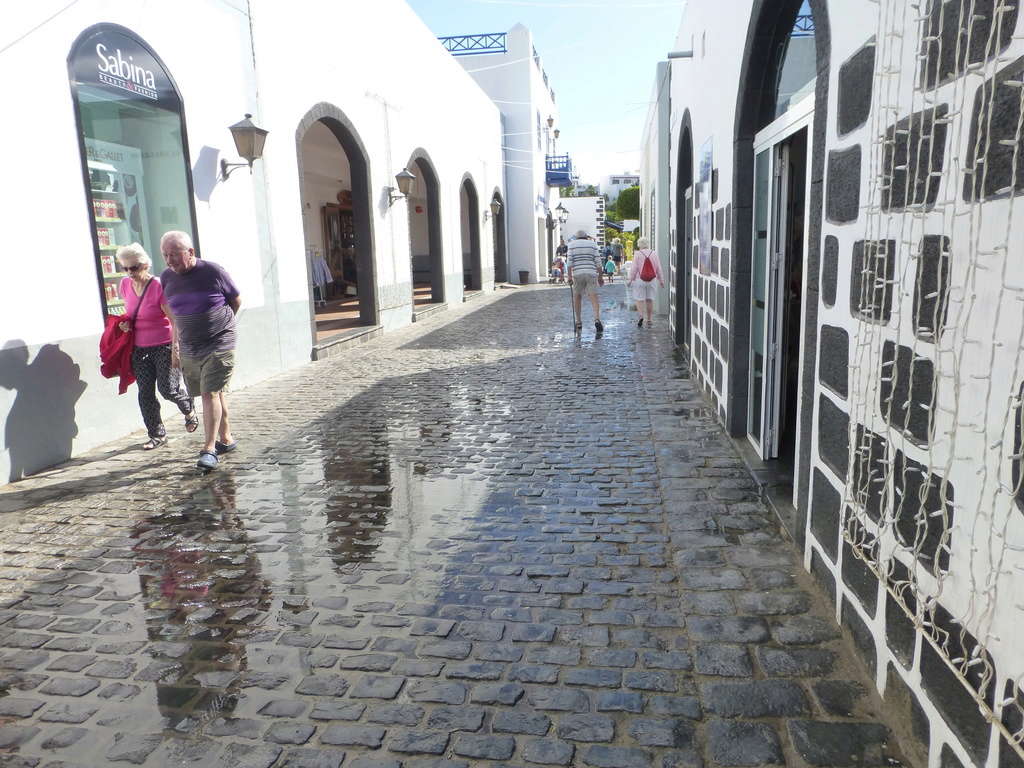 p1240691
but as soon as it stopped we made ouer way to Lani's snack bar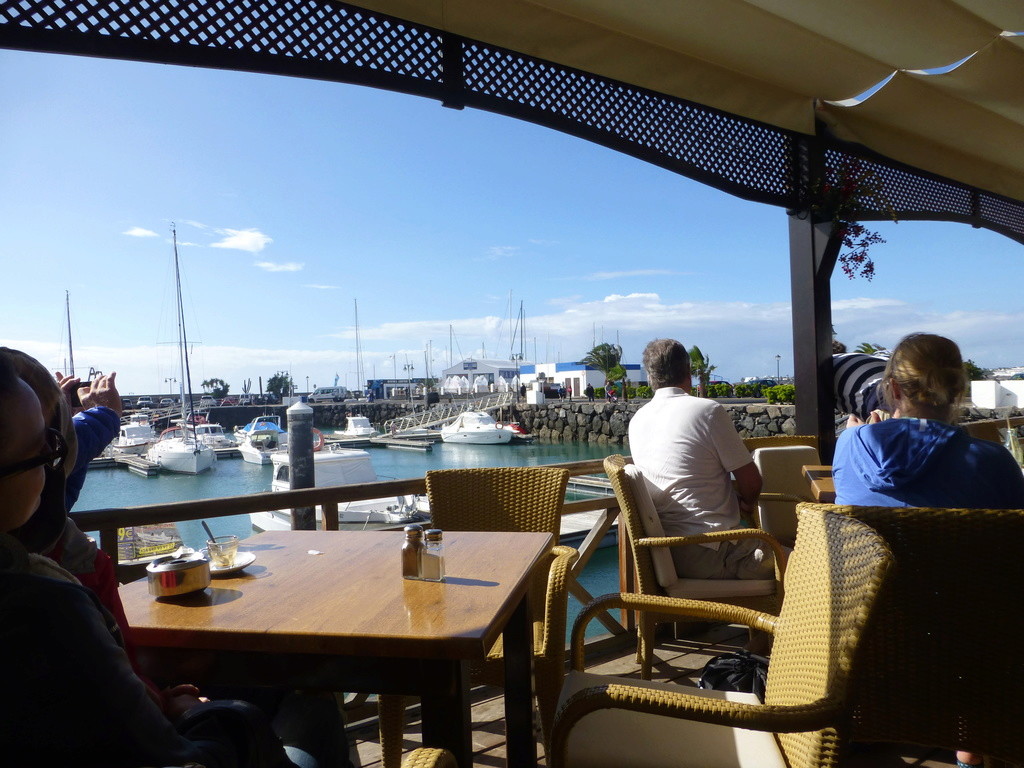 p1240693
Mrs Db had a chicken bagguette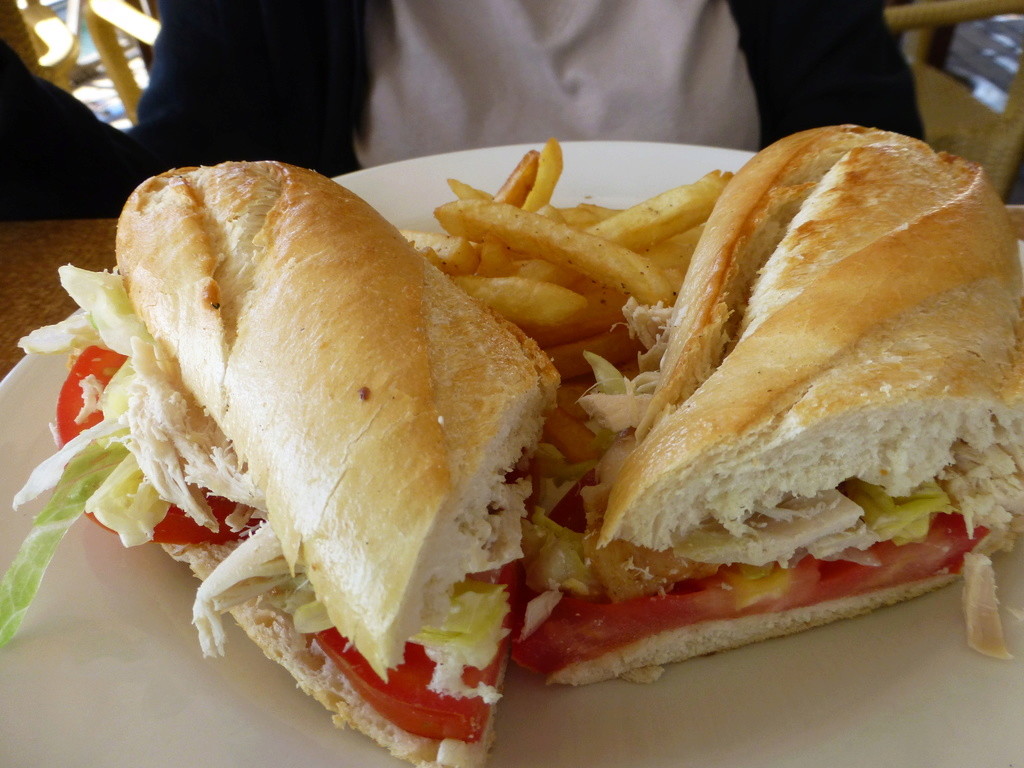 p1240696
I had a Hawaiian toastie (it had pineapple in it lol)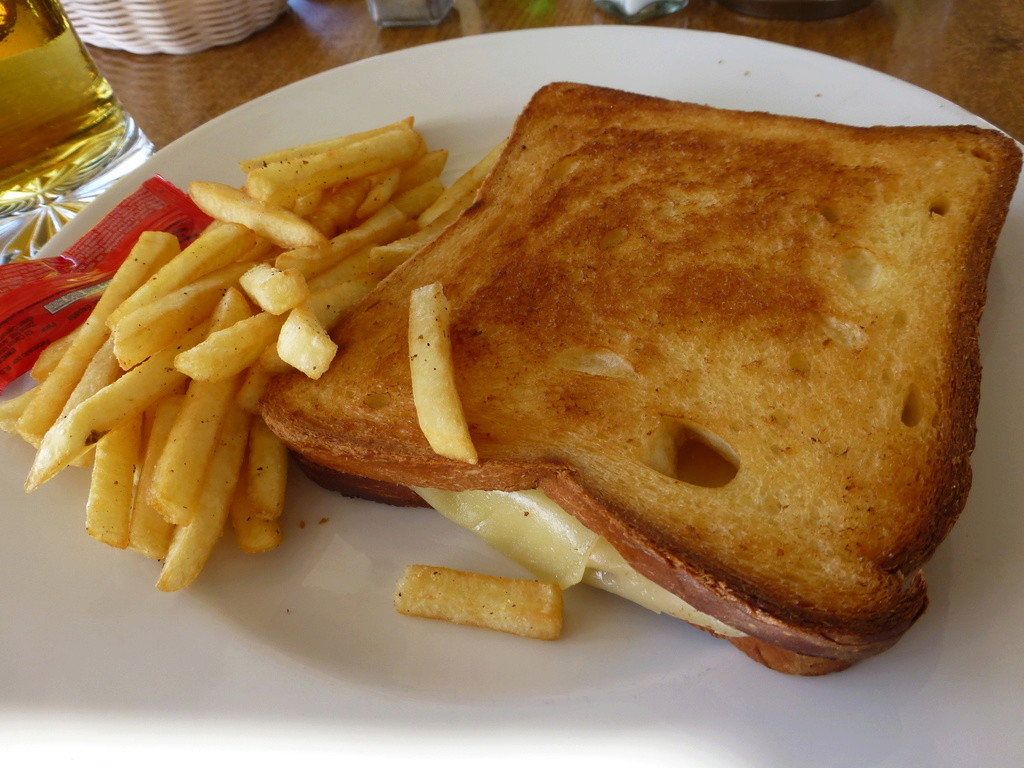 p1240697
Afterwards we sat in the pool bar looking at the football scores coming in whilst looking at my watch to see the Luton flight would now be leaving. I consoled Mrs Db that for every hour we now sat in PB Thomson's were giving us a £100 saving lol
p1240699
The coach was picking us up at 18:10 and the last sunset in PB was not a good one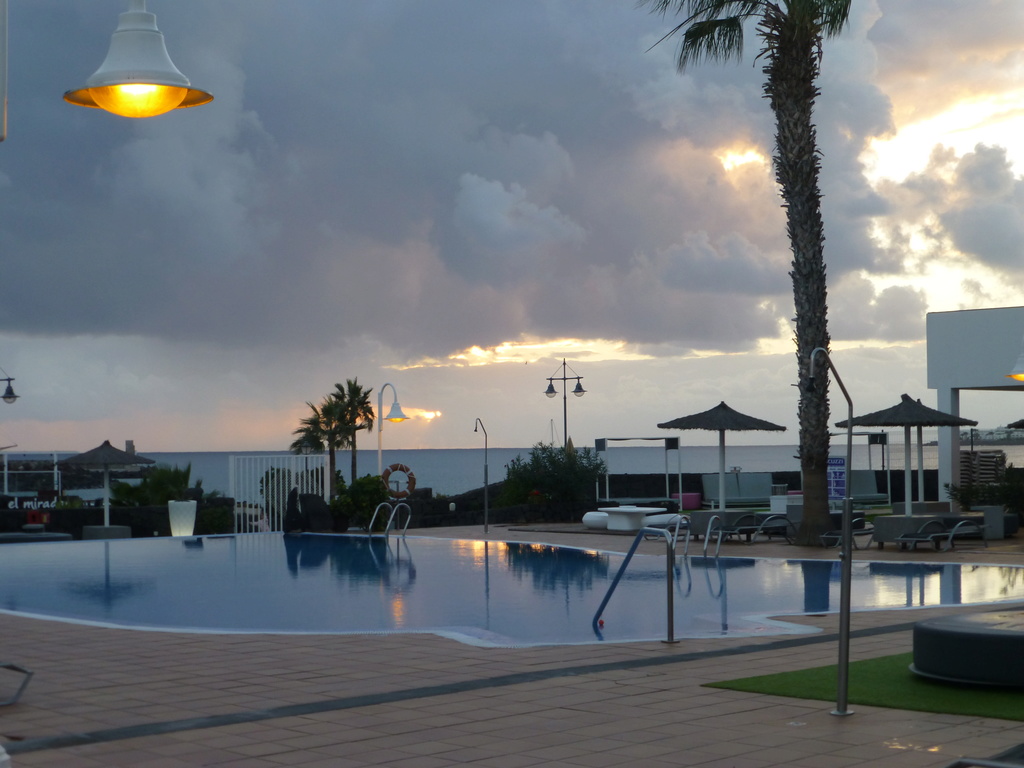 p1240701
The coach had pick ups at the Cay Beach, Sun Tropical others in Puerto Calero and Puerto Del Carmen before arriving at an empty airport
no queues to check in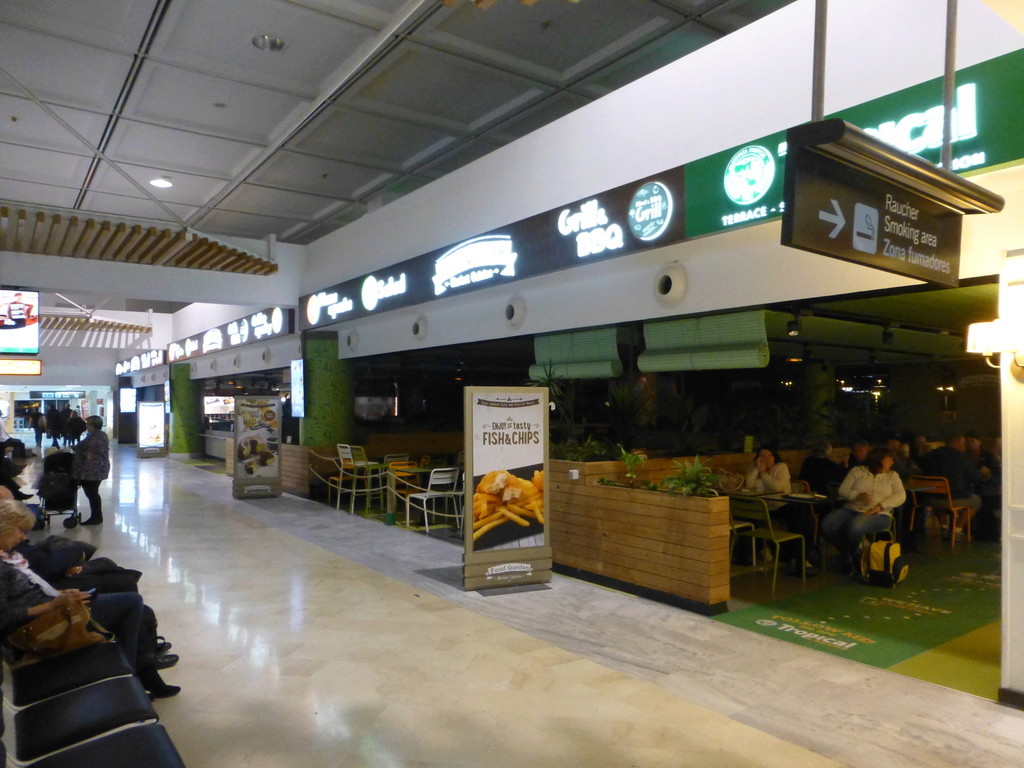 p1240703
And empty inside with only Manchester and Gatwick left to fly. However, our plane had just flown in from Lapland and was only a small 757-200 and the seat room was small and for me an uncomfortable flight and not idea for a sleep.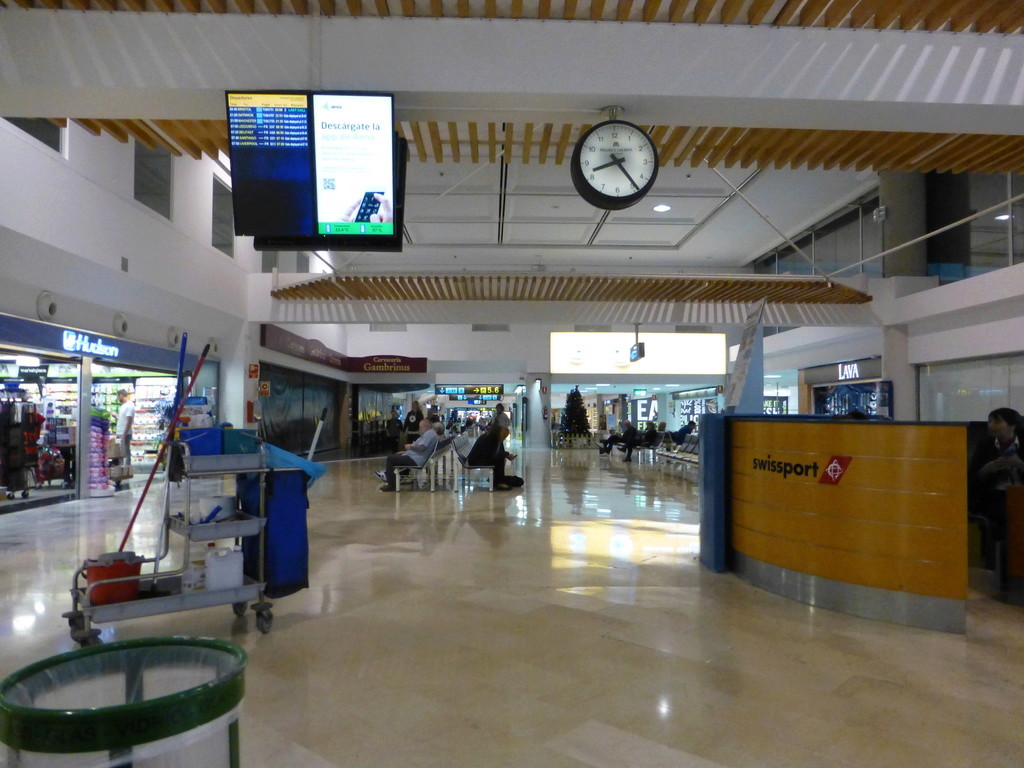 p1240705
We had a good holiday and up to the last three days would have said the weather would have been the best but it is pot luck this time of the year and one can see how it can change from 77 degs late Wednesday to going home on Sunday.
Hope you enjoyed holidaying with the Delboy's once again
End of Day 15