However, around 3pm I wanted to pop up see what the Xtreme 12D motion adventure was all about in the Papagayo Centre as I had heard it came to PB earlier in the year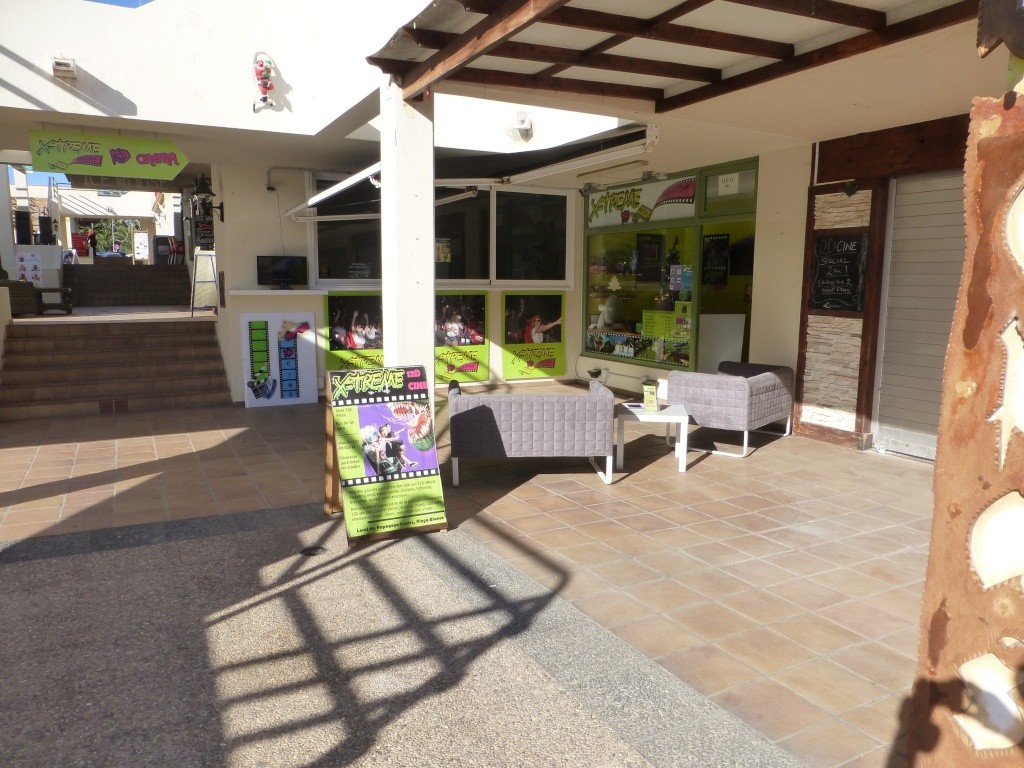 p1150819
I spoke to the proprietor call Chris who explained to me what it was all about and I told him I was doing a review on PB and could I have a look.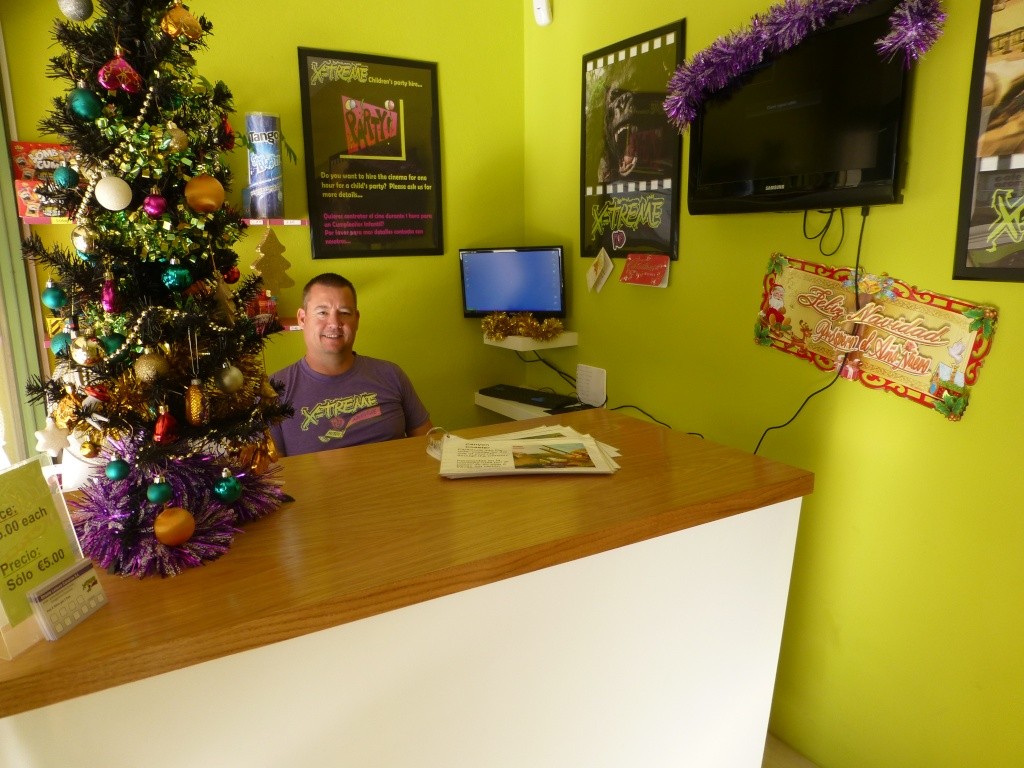 p1150820
There were some Thomson reps inside but once they came out he said I could take some pictures.
There are nine seats inside (grouped together)
p1150141
The seats all move together to enhance the feel of the film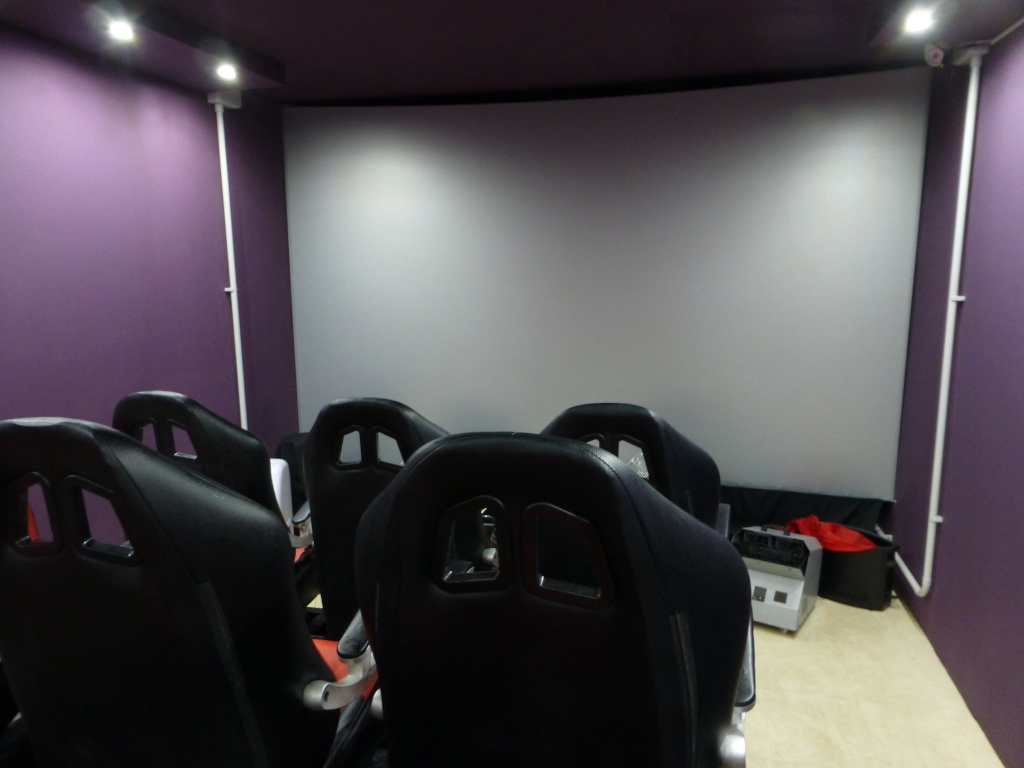 p1150142
I then asked if it was possible to take a couple of photo's of odd bits of the film at the side, to which Chris agreed but then I realised it would all be in 3D and as clever as my camera is, it won't handle 3D. Chris said he may have a few shots available but then suggested, "why don't I have a go and experience it, so I can describe it to others". This was to a me who was sick getting off a cup and saucer ride in the 50's lol. Oh I said, "do people ever suffer from nausea" and I explained that I can get sick in a boat.
Chris then explained that it's more of a jerky movement and I should be ok. I was asked if I suffered from back ache or epilepsy, which I didn't and I was ready to go, Chris said to raise my hands should I feel sick as he has a monitor outside.
So I was given 3D glasses and sat in a seat. The film was chosen as a popular one and I found myself on the wing of a bi-plane and the pilot pointing at something ahead.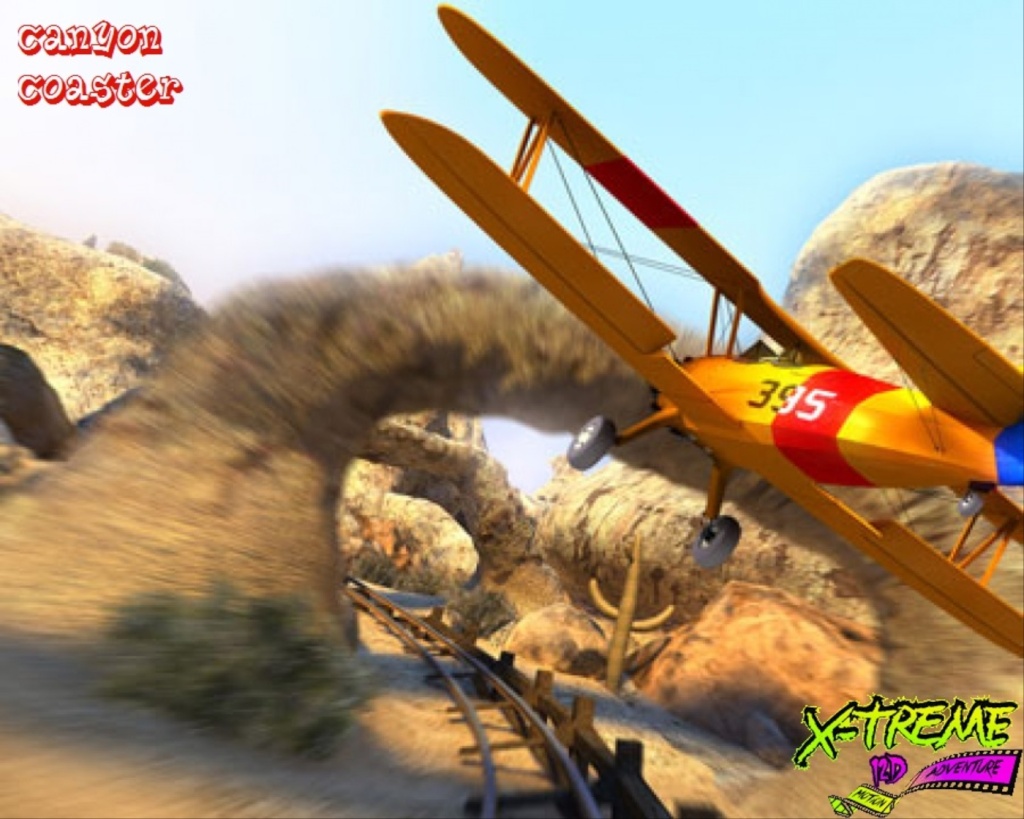 The next thing is I found myself falling or diving as two hands came out of the screen and I landed in a truck very similar to the one in Indiana Jones and the temple of doom. Before me was a set of rails, like on a rollercoaster and then I had the sensation of going up slowly and the seats clattered from side to side. As one reached the top, I could see I was due for a rapid steep descent and my hands prefered to hold onto the seat lol.
The track I was on turned out to have a proper slow goods train on it and I could see I was going to hit it. Suddenly stuff was flying of the truck at me in 3D lol. smoke and debris smells and fire from the side of the screen and I think at this stage I had lost a life lol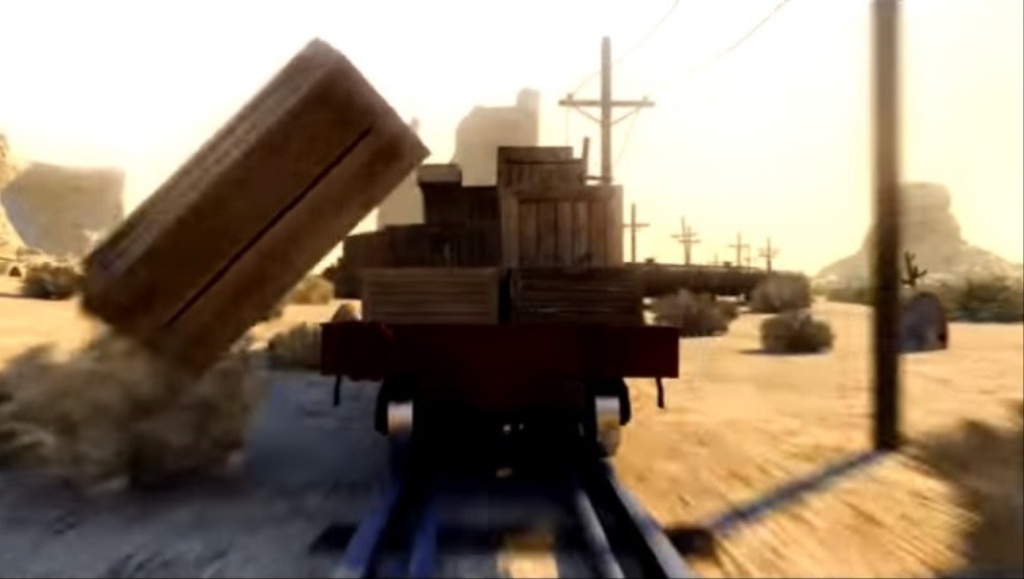 only to find another train coming out of the tunnel for another impact

again I was back on the rails and found myself heading for a level crossing which crossed another track with another train hogging it. However, this time most would duck, as we/me went through a gap between two sets of bogies
Then I came to a section where, just like in Indiana Jones, the rails had broken across a deep ravine, as the truck flew across one could see the connecting piece of rail. One thinks just going to make it lol
but no, the truck just falls short and I find I am plunging down the ravine with wind in my face and the seat going forward one's reaction is to grip the seat arms tightly. Just at the last minute the front wheels of the truck catch on to another set of rails from a cave near the bottom of the ravine and I am on a real Indiana Jones ride through the cave before rejoining the plane above that I had started on.
all in all a gripping ride, which after peeling my fingers off the chair arms I was ready for the next lol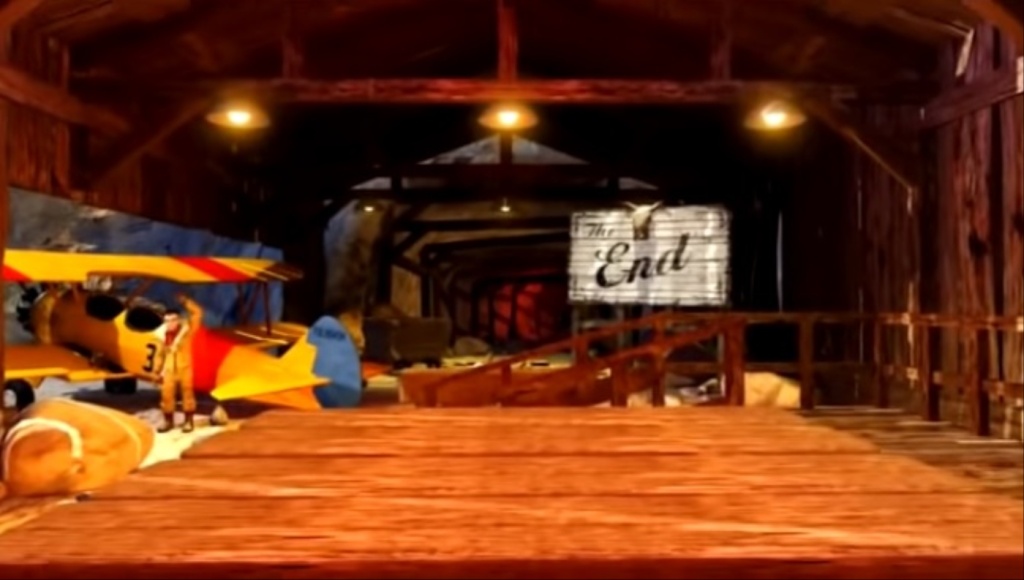 One gets two rides for 5€'s and there are over 140 different films. I hadn't any idea how long i was in there but Chris said about 5 mins, the films last between 5-15mins. I had a spray of water near the end of the film but I'm sure the downhill ski run might have a bit more lol
There is a child weekly ticket for unlimited rides for 40€'s or group tickets of 9 people for an hour